The 2014 holiday season is upon us. Missoula has a wide-variety of holiday events to get you in the mood for the season, and get some of your holiday shopping crossed off of your list. Best of all,  Montana is sales tax free!
The Missoula Holiday Made Fair
December 14th, 2014 - 11am-6pm - Adams Center - www.missoulamadefair.com
The Annual Holiday MADE Fair showcases over 150 artists, merchandise booths, and family activities. The event is free, and as always, family and hipster friendly.
UC Holiday Art Fair
December 4th, 2014 - 4pm-6pm - University Center on the University of Montana Campus - www.umt.edu
The UC Holiday Art Fair is a staple to the Missoula Art culture. It features local and regional artists, longtime and newcomer vendors. One of three art fairs held at the University Center, the Holiday Art Fair is a great place to get started shopping for your loved ones this holiday season.
Holiday Performances on Campus
Cirque Dreams: Holidaze
November 16th, 2014 7pm - Adams Center - www.griztix.com
Moscow Ballet's Great Russian Nutcracker
November 20th, 2014 7pm - Dennison Theatre - www.griztix.com
Garden City Ballet
December 12-14th, 2014 - Montana Theatre (PARTV) - www.griztix.com
A Christmas Carol
November 25th - December 6th - Montana Theatre (PARTV) - www.griztix.com
Parade of Lights
December 6th, 2014 - 6pm - Downtown Missoula - www.missouladowntown.com
The Annual Parade of Lights is Missoula's kick-off into the holiday season. There is the parade on Higgins Avenue at 6pm followed by the tree lighting and bon fire on North Higgins by the red XXXX's. Following the family-friendly festivities, Light up the Night will begin. Light Up the Night is a collection of holiday-themed parties through downtown Missoula. There will be live music, entertainment, special food and drink menus and other nightlife attractions through downtown Missoula.
For the full list of events that will be taking place during the Parade of Lights festival day, see our Events Calendar.  With crafts, activities, and classic films along with so much more during the day on Saturday December 6th in downtown Missoula.

Carriage Rides
December 6th & 7th, 13th & 14th from 12-4pm
Downtown on Pine St the folks from Paws Up will be offering carriage rides through downtown Missoula this holiday season.
Visit Santa at Southgate Mall
November 21st - December 24th - Southgate Mall - www.shopsouthgate.com
Santa arrives at Southgate Mall on Friday November 21st. During his arrival the On Center Performing Arts will kick off the event with some holiday dance numbers. Santa will be available for photos following his arrive and up until Christmas Eve.
Missoula Winter Public Market
Saturdays 10am - 2pm - 800 S 3rd Street West
The Winter Public Market is a great place to get local produce, meats, eggs, honey, baked goods, hot prepared food, coffee, arts and crafts and more.
Under the Big Sky Holiday Festival
November 28th -30th, 2014 - Hilton Garden Inn at 3720 North Reserve Street
Under the Big Sky Holiday Festival is a fun free event open to the public. There will be 80 juried artists coming from the region displaying their arts, ceramics, photography, glassware, jewelry, fabrics, candles and more.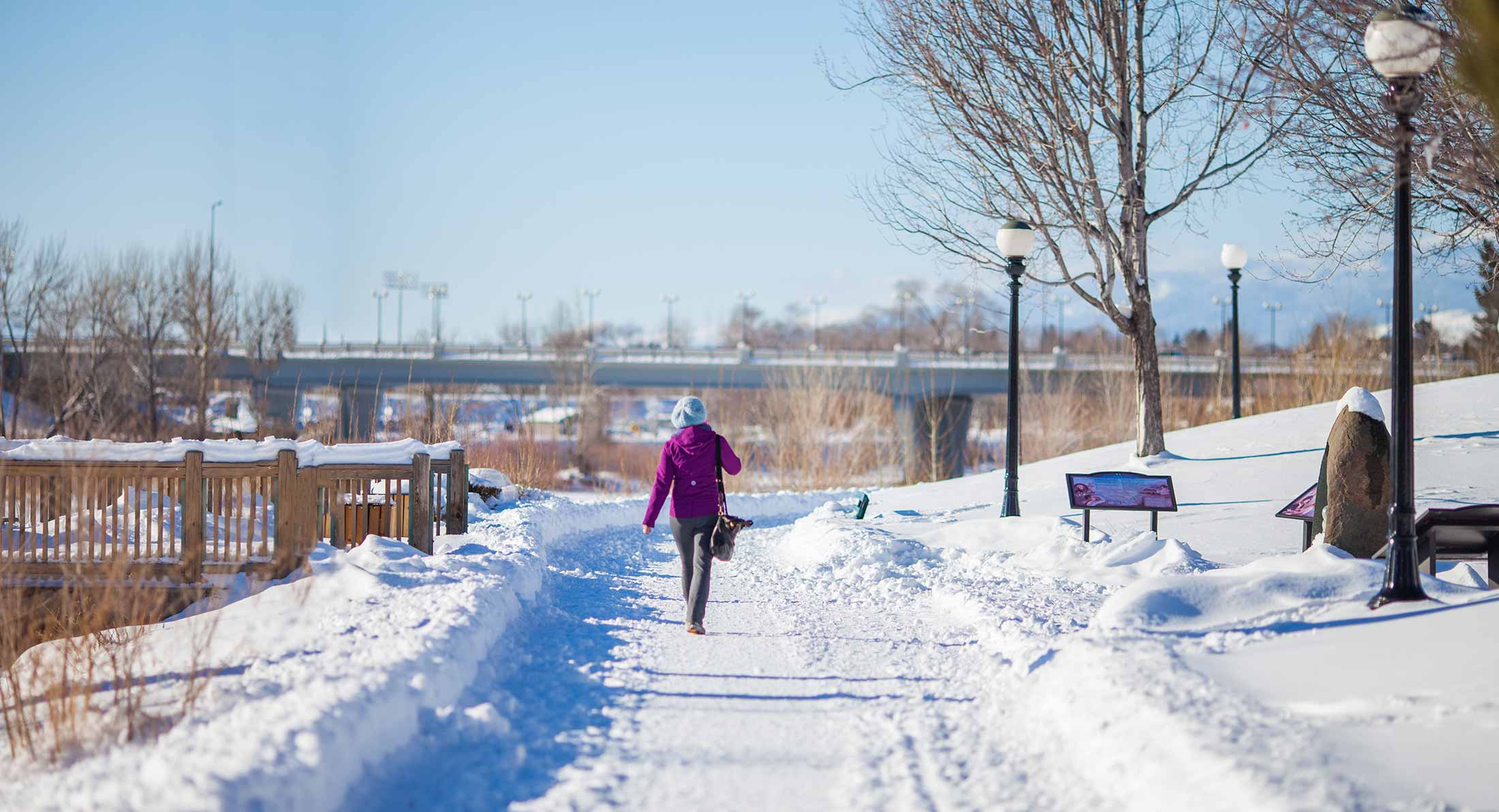 Drop-in Holiday Workshop with MAM
December 6th & 13th - 11am coordinating with the Parade of lights and holiday events around town, come into the Missoula Art Museum and create a fun mini-masterpiece to take home.   www.missoulaartmuseum.org
Missoula Symphony's Holiday Pops
December 6th - 7:30pm & December 7th - 3pm - www.missoulasymphony.org
One of Missoula's most popular holiday traditions is the Symphony's Holiday Pops. The orchestra and chorale ring in the special season with a joyful and touching program of holiday favorites.
Missoula Community Theatre Presents Winter Wonderettes
December 12-14th, 17-21st - www.mcting.org
Enjoy this entertaining performance by the Missoula Community Theatre. Winter Wonderettes  is full of holiday music and lovable characters to get you in the mood for the holiday season.
Community Christmas Party
December 20th, 11am-4pm - Daly Mansion in Hamilton - www.dalymansion.org
The Community Christmas Party at the Daly Mansion will have live holiday music, dance performances, self-guided tours of the mansion, cookie decorating, crafting and more. Santa will be there for photos until 3pm, and Mrs. Claus will lead a children's story time. Admission is $5 for adults and $2 for children. Children under 6 are free. Veterans will be given a $1 discount off of their admission and the children of enlisted men and women will be admitted free.
Christmas at A Carousel for Missoula
Breakfast with Santa
December 20th, 9am - A Carousel for Missoula www.carouselformissoula.com
Head down to the Carousel on December 20th for a breakfast filled with fun and a visit with Santa himself! Light breakfast served and free rides on A Carousel for Missoula.
Free Rides Christmas Day
December 25th, 11am - A Carousel for Missoula  www.carouselformissoula.com
Add a little bit of Christmas magic to your Christmas Day with free rides on A Carousel for Missoula starting at 11am.