Missoula is a dream during the holidays—fall colors fade into snow-covered scenery and winter fun, and there's a welcoming sense of warmth even on the coldest days. But we're not all outdoor adventure and powder days in Missoula! This vibrant mountain town is alive with holiday festivities and opportunities to shop, eat and drink. Speaking of shopping, these are just a few of the many reasons we think you should tackle your holiday shopping in Missoula:
We know how to celebrate the season.
Like we said, Missoula is full of festivities this time of year, and we know how to celebrate the season for maximum merriment. Every year Missoulians and visitors alike gather downtown for the Festival of the Trees, Parade of Lights Holiday Window Decorating Contest and twinkling lights adorning the streets and storefronts. This year, downtown festivities will also include FREE carriage rides December 4-5 and 11-12 from 11am-4pm.
Downtown celebrations are only the beginning in Missoula—local shops across town get into the holiday spirit with fun events and promotions, while restaurants, breweries, distilleries and bars offer up creative (and delicious) holiday specials. When it comes to the arts, you can't beat events like the Missoula Symphony's Holiday Pops! concert, the Montana Repertory Theatre's performance of "Hearth: A Yuletide Tale," and the Missoula Community Theatre's "You're a Good Man, Charlie Brown."
We love to eat and be merry.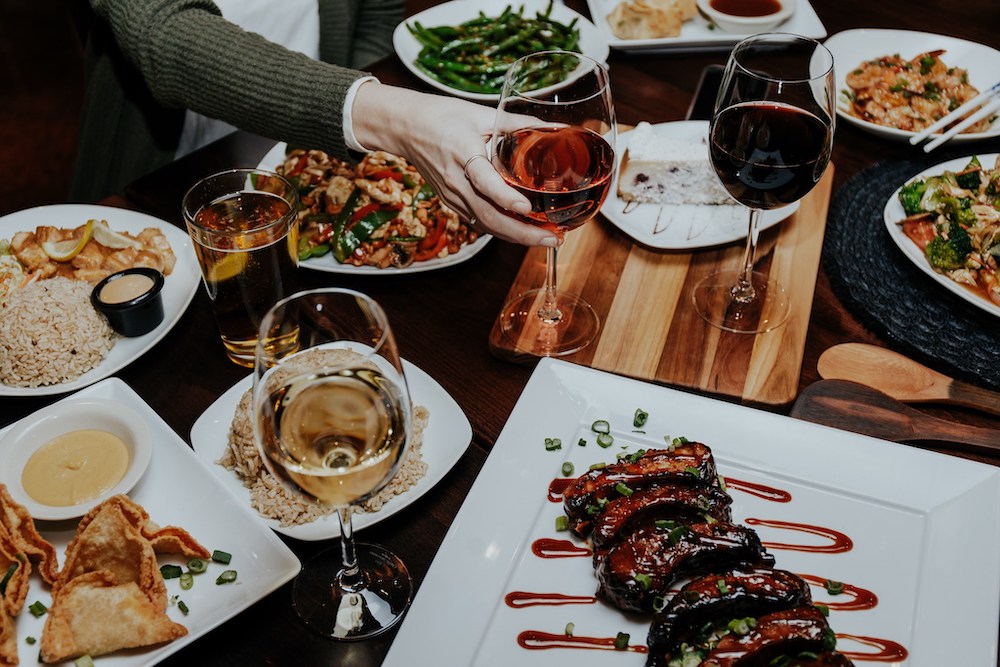 Holiday shopping works up an appetite, but you won't have to travel far to satisfy it. Missoula is brimming with restaurants for every palate, budget and occasion. Hit your go-to chain restaurants or try something local—better yet, do both! Upscale restaurants and eclectic food trucks are easy to spot all across town, while many of your favorite restaurant chains are conveniently located next to big box retailers on Reserve Street. If you're already shopping at Southgate Mall, you're in luck—restaurants like Mustard Seed and Red Robin offer instant access to a nice sit-down meal, while spots like the Sushi Palace and Cinnabon offer a quick bite to-go within the mall.
There's something for everyone on your list.
It doesn't matter who you are or how you shop—Missoula has something for everyone. Local artisans sell their goods at pop-up markets around town and the annual Holiday MADE Fair on December 12, boutiques line the streets downtown, and big box stores offer a wide variety and steep holiday discounts over on Reserve Street.
Venture to the south side of Missoula for a one-stop shopping destination—Southgate Mall. They're primed and ready for holiday shoppers, with a long list of popular stores and the recent addition of a SCHEELS sporting goods store.
Santa loves it here.
You can rest assured that Missoula is a magical holiday destination, because Santa himself loves to pay us a visit every year. You can catch Santa and Mrs. Claus at the Missoula Public Library on December 4 from 1:00-4:00pm, or at Southgate Mall December 3-24 (times vary—check here).
Santa even saved a special day for our furry friends! Head to Southgate Mall with your pet on December 13 for "Paws and Claus" and snap a photo with Santa from 6:00-8:00pm.

You can cheers to a successful day of shopping.
Shopping is a blast in Missoula, but it still takes a whole lot of energy. Take a moment to kick back and cheers to a successful day of crossing things off your list and checking it twice! Grab a locally crafted beverage at one of Missoula's many breweries and distilleries. If you're wrapping up your holiday shopping at Southgate Mall, opt for a cocktail at Mustard Seed, a beer at the nearby taphouse, The Dram Shop Central, or treat yourself to dinner and drinks at the dine-in AMC Theater.
Photos courtesy of Southgate Mall.