Fall in Missoula is incredible. Missoula is nick-named the Garden City, so you can imagine what happens to all that greenery when the seasons change. There is no shortage of places to go and things to do year round, but we've put together a list of a couple of our favorite ways to take in the fall season in Missoula. As you explore Missoula and the surrounding areas, be sure to keep your eyes peeled for Tamarack Trees. Although Tamarack trees are a member of the pine family, their needles turn gold and orange much like the leaves of deciduous trees.
1. Visit Turner Farms
Turner Farms is a great place to spend a fall day with friends and family. Not only do they offer daily farm tours, but they also ring in the autumnal season with their annual Pumkintober celebration! Throughout the month of October, Turner Farms hosts weekend festivities—with food trucks, fresh popcorn, fresh baked donuts and plenty of fall-inspired activities for the whole family, you can't go wrong with this option.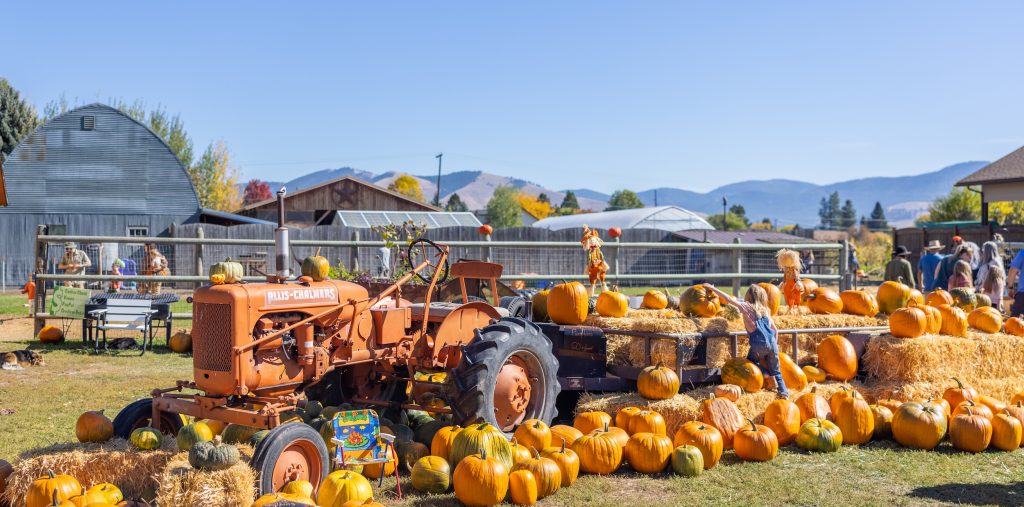 2. Pick out a Pumpkin from the Pumpkin Patch
Take a breathtaking drive up to the Rattlesnake National Recreation Area and stretch your legs during a quiet stroll beneath the changing leaves. On your way back into town, stop by the PEAS Farm at Garden City Harvest to pick the perfect locally grown pumpkin of your choosing. And if you're here mid-October, you'll want to attend their annual Pumpkin Party! Expect carving stations, tasty treats, freshly brewed apple cider and great company.
3. Take a Scenic Drive Through the Bitterroot Valley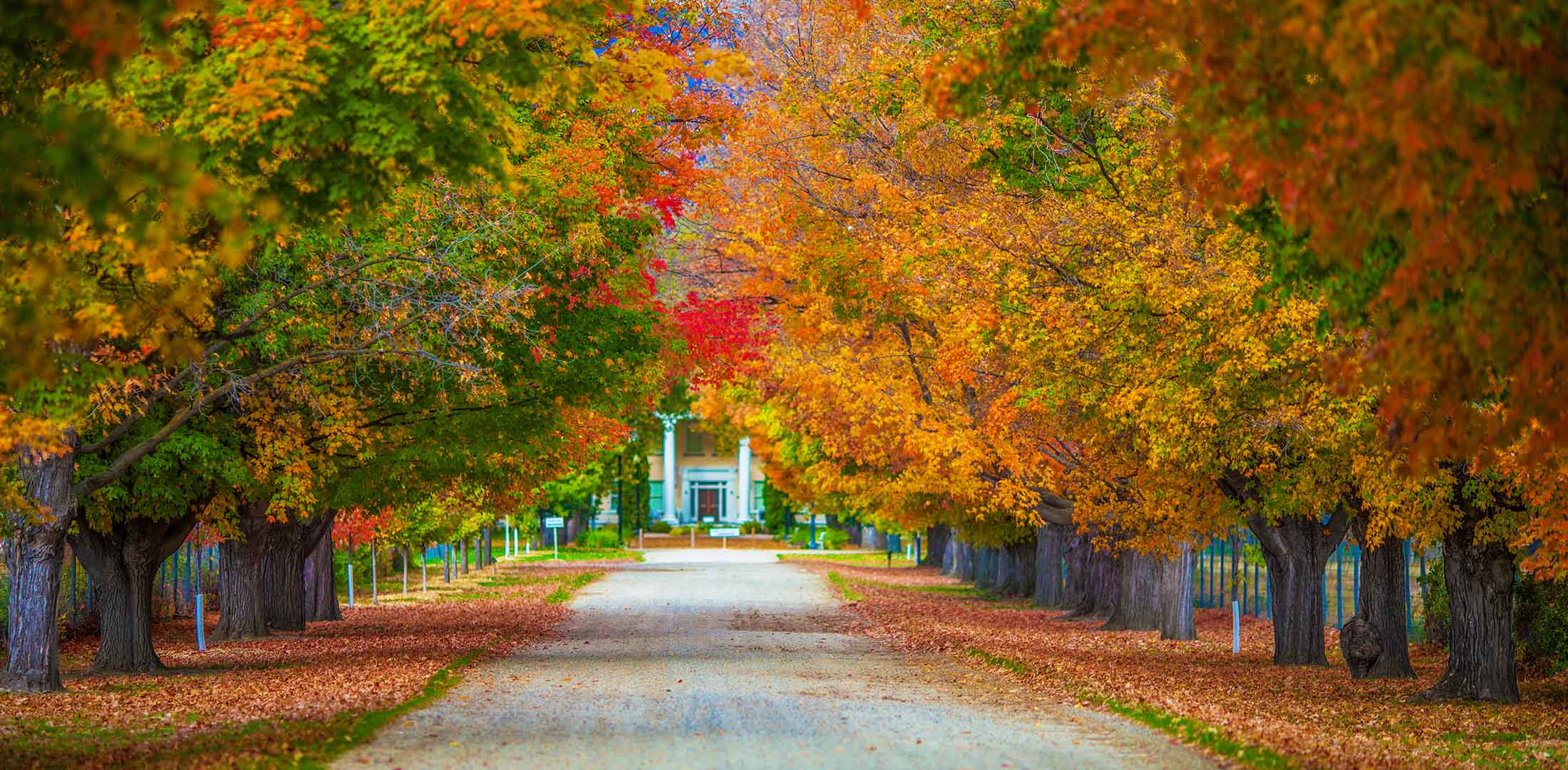 The Bitterroot Valley is just a short drive south of Missoula. The valley absolutely sings with color when fall rolls around. Make sure to stop at the Daly Mansion for a truly beautiful view with its tree-lined entry way. If your schedule permits, try and catch one of their spooky fall events—like the Murder Mystery Dinner—or make a special stop out at the Field of Screams near Lolo. Visit our Bitterroot Valley day trip page for a driving route and some highlighted points of interest along the way.
4. Stroll the Riverfront Walking Trail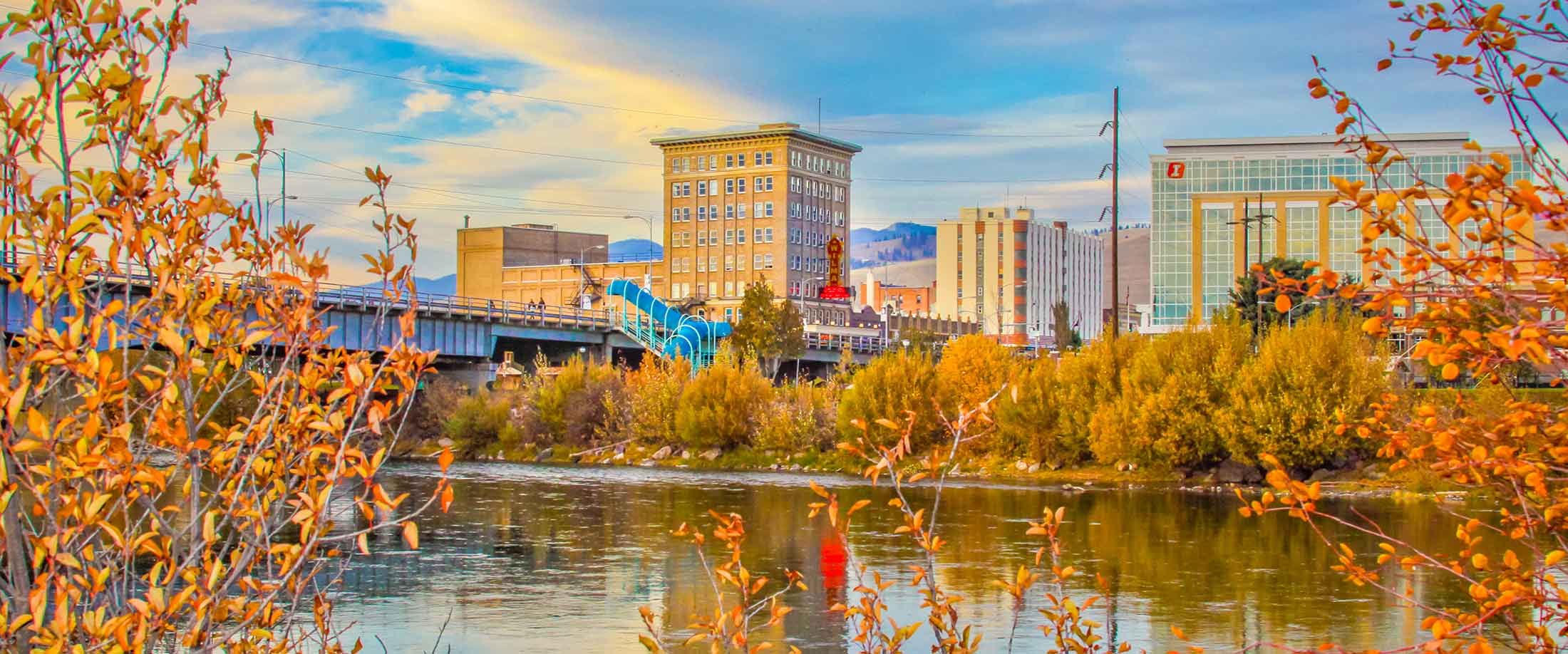 The Riverfront Walking Trail runs through Downtown Missoula along the Clark Fork River. The river reflects all the colors from the changing trees, surrounding you in a sea of fall foliage.
5. Hike Mount Sentinel & Explore the University of Montana Campus
Mount Sentinel just may be the best place for fall color viewing in Missoula. Sitting right over the University of Montana Mount Sentinel has a perfect view of all of the tree-lined streets in the University District. Be sure to bring a camera because it is quite a site to see. It is a steep hike, but it is definitely worth the view. For more on hiking, visit our hiking page.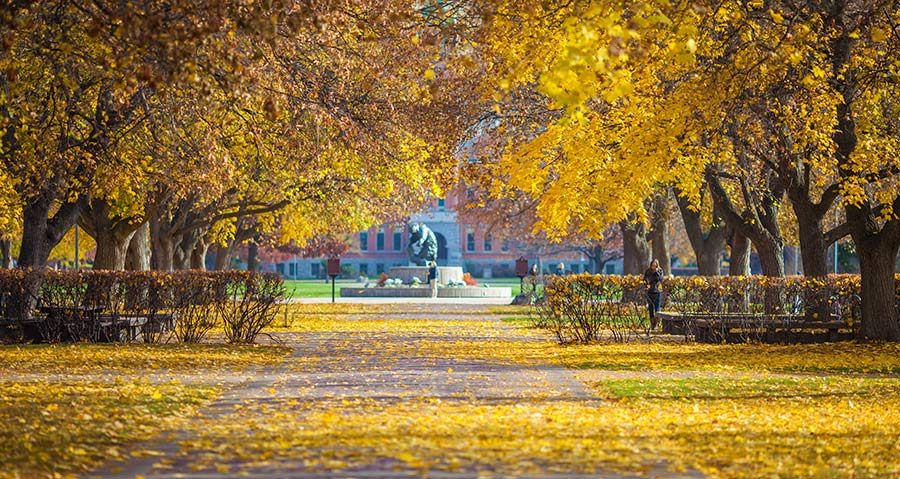 6. Visit a Brewery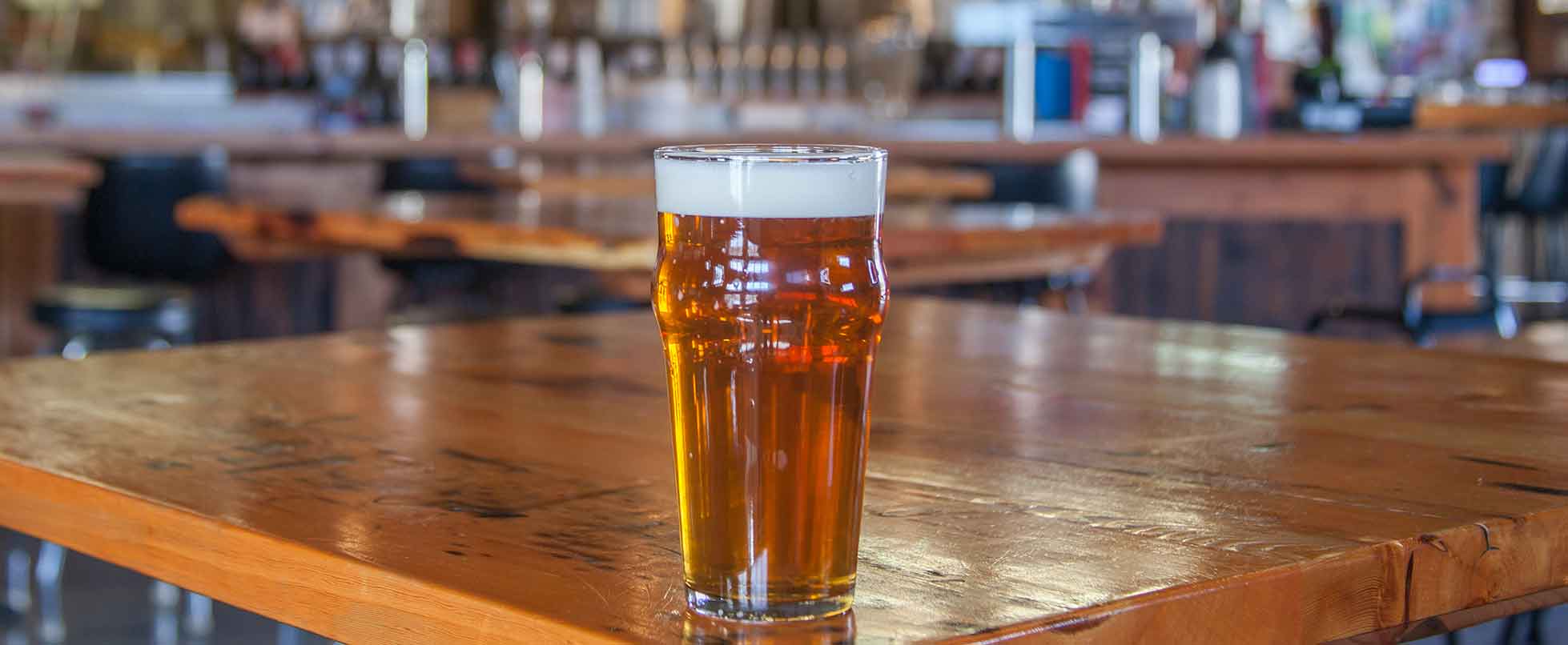 Fall is a great time to check out all of the seasonal offerings from the local breweries. Try Great Burn Brewing's Pumpkin Ale, the German-style Festbier from Draught Works, or Bayern Brewing's Oktoberfest Lager. For a complete list of the breweries in the area, visit our breweries page.
It doesn't stop there, be sure to check out our list of 25 Things To Do for more ideas. There are also events going on left and right in the fall in Missoula, so visit our events calendar for a complete list of festivities.