Written by Lauren Hillestad
Missoula is a beer-lover's destination for good reason - we don't mess around when it comes to our craft brews. Explore one of the many local micro breweries to discover your next favorite pint.
Conflux Brewing
There's a new brewery on the block in Missoula, and it's shaking things up. Conflux made its debut in August 2018 and hasn't slowed down since, with a fresh beer list and eclectic menu. Conflux calls it "pub food with a Southern twist," but we just call it delicious.
If you needed an excuse to grab a pint, we got you - Conflux is partnered with Clark Fork Coalition and Watson's Children's Shelter AND uses a CO2 recycling program to reduce/eliminate greenhouse gases released from the brewing process.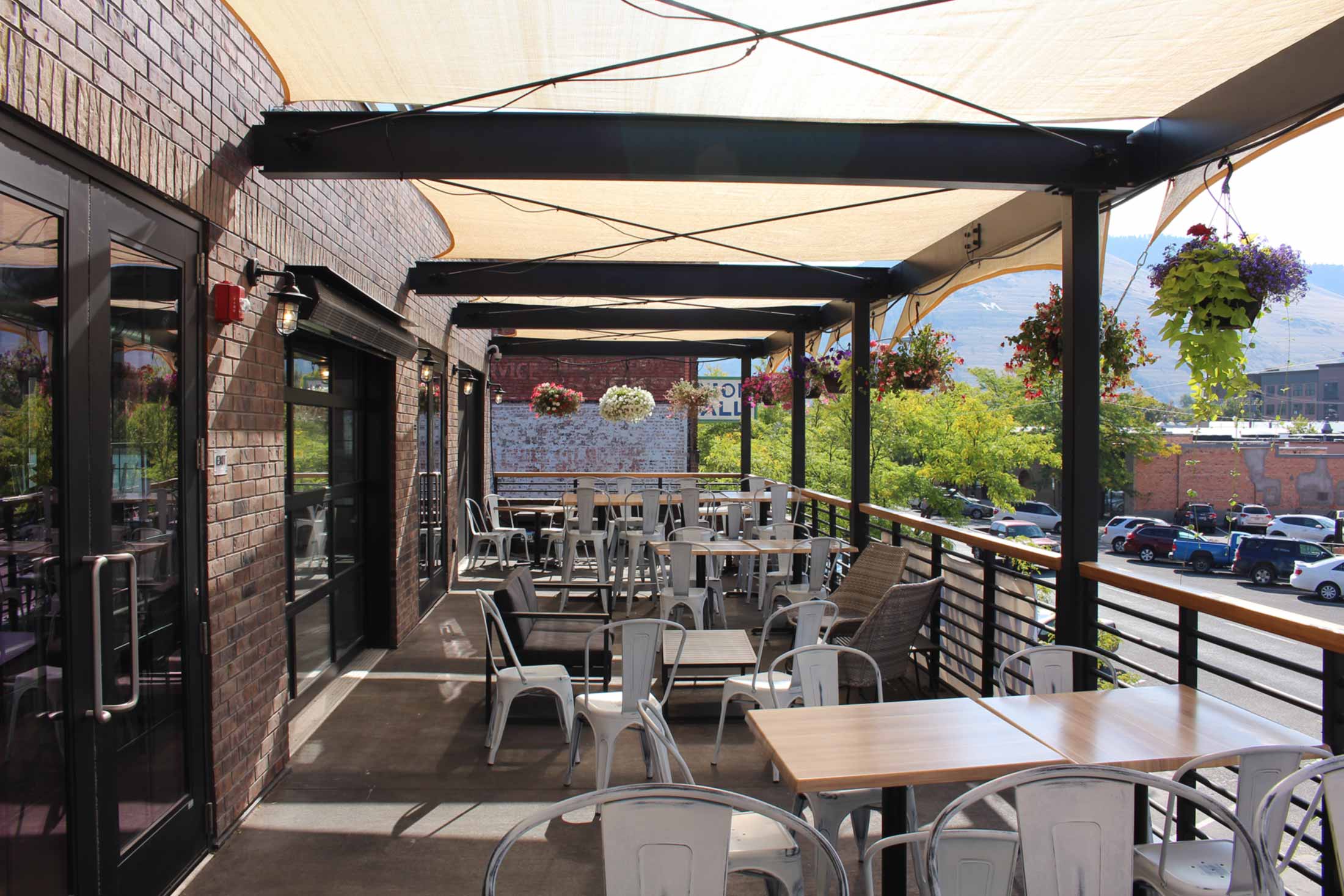 Conflux Brewing patio offers spectacular views of Mount Sentinel. Photo courtesy of Conflux Brewing.
Draught Works
We can't get enough of this microbrew paradise tucked away in historic Missoula. And just like your typical Missoulian, these guys are committed to enjoying the outdoors and show it by keeping their patio open year-round whether that mean misters in the summer or deck heaters in the winter.
If you're a sucker for hoppy beers, we suggest the gold-medal winning Scepter Head IPA on a Thursday or Saturday when the place is filled with weekly live music.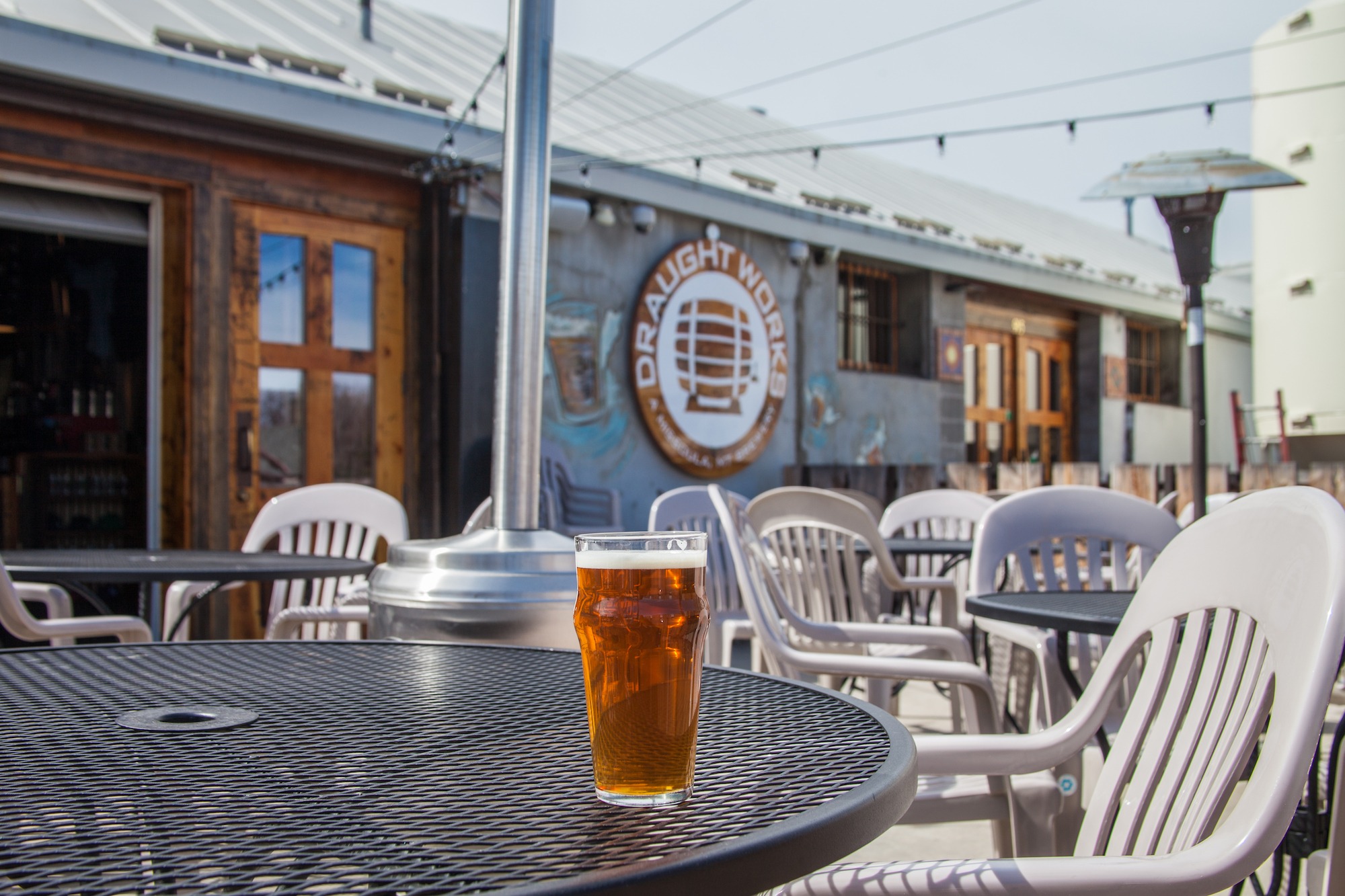 Draught Works has a rotating tap list with fun, experimental brews.
Imagine Nation
Don't get distracted by their clever name - Imagine Nation is so much more. These guys saw the magic of conversation over a cold beer and set out to harness it. They are the first brewery in the country to include a center for community transformation, and their events calendar is stacked.
If you can't make it to Imagine Nation for a beer but still want a taste, we suggest checking out their literary magazine "Beyond Beer" where they dive into the historical roots of craft beer alongside stories of social change, challenges and community outreach.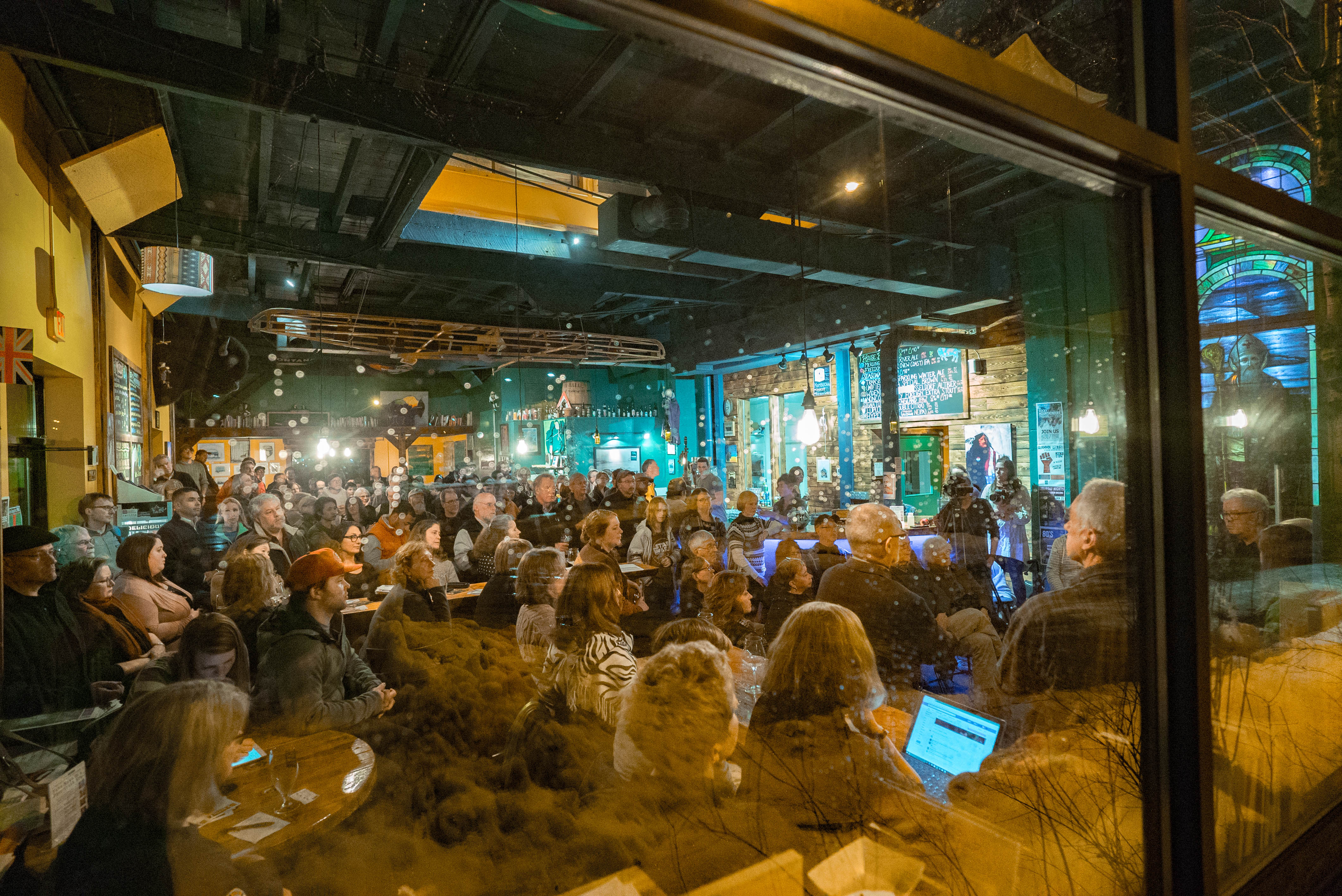 Imagine Nation Brewing holds monthly taproom dialogues where the community can enjoy thoughtful conversation with a cold beer. Photo by Alexsa Prince.
Highlander
Missoula's craft beer scene has exploded in recent years, but Highlander Brewing put down roots long before. Originally founded 1890, the former Missoula Brewing Company requested permission for their new name from the New York Highlanders (now the Yankees). The rebranded brewery then survived through the closure of prohibition, but eventually closed its doors in 1964.
Back and better than ever since summer 2015, Highlander is now a craft beer staple in the community. Stop by for weekly live music, artisan pizza, the delicious "Taco Trailer" and a rotating tap list.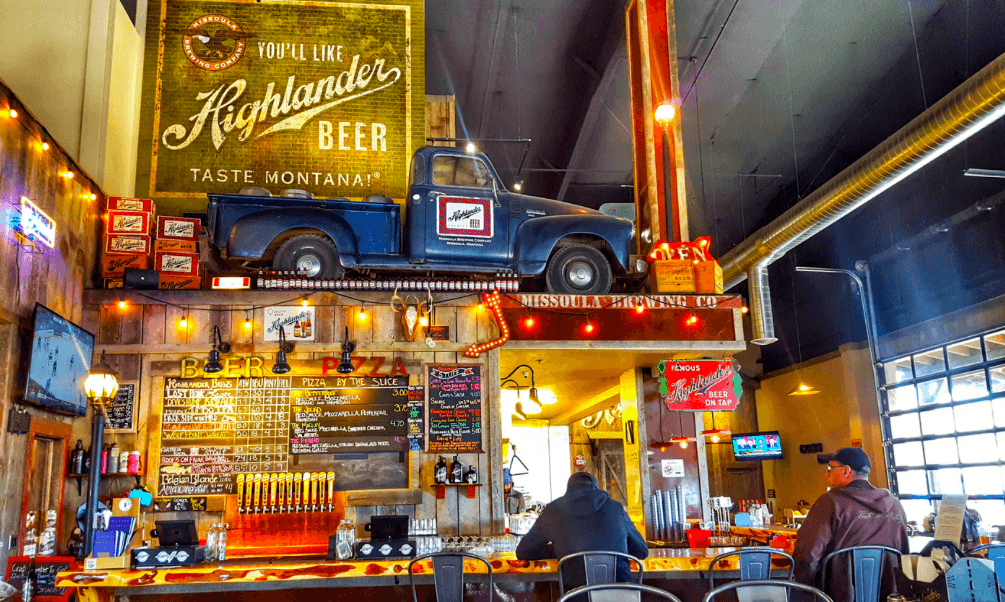 Highlander Brewing offers pizza by the slice with suggested beer pairings. Photo courtesy of Highlander Brewing.
Kettlehouse
It's no secret that an ice cold beer pairs great with most outdoor adventures, and Kettlehouse knew this from the start. The Eddy Out Pale Ale and Lake Missoula Amber make it clear - these guys are as serious about adventure as they are about craft beer. Fun fact: glass is prohibited on Montana's rivers and streams, so Kettlehouse cans all their beer with the environment and summer river trips in mind!
Kettlehouse was founded back in 1995 when on-premise consumption of beer was still illegal, but the owners lobbied and paved the way for the booming craft beer scene we enjoy today. Fast-forward 23 years and they now have three locations, one of which houses the Kettlehouse Amphitheater seated on the banks of the Big Blackfoot River.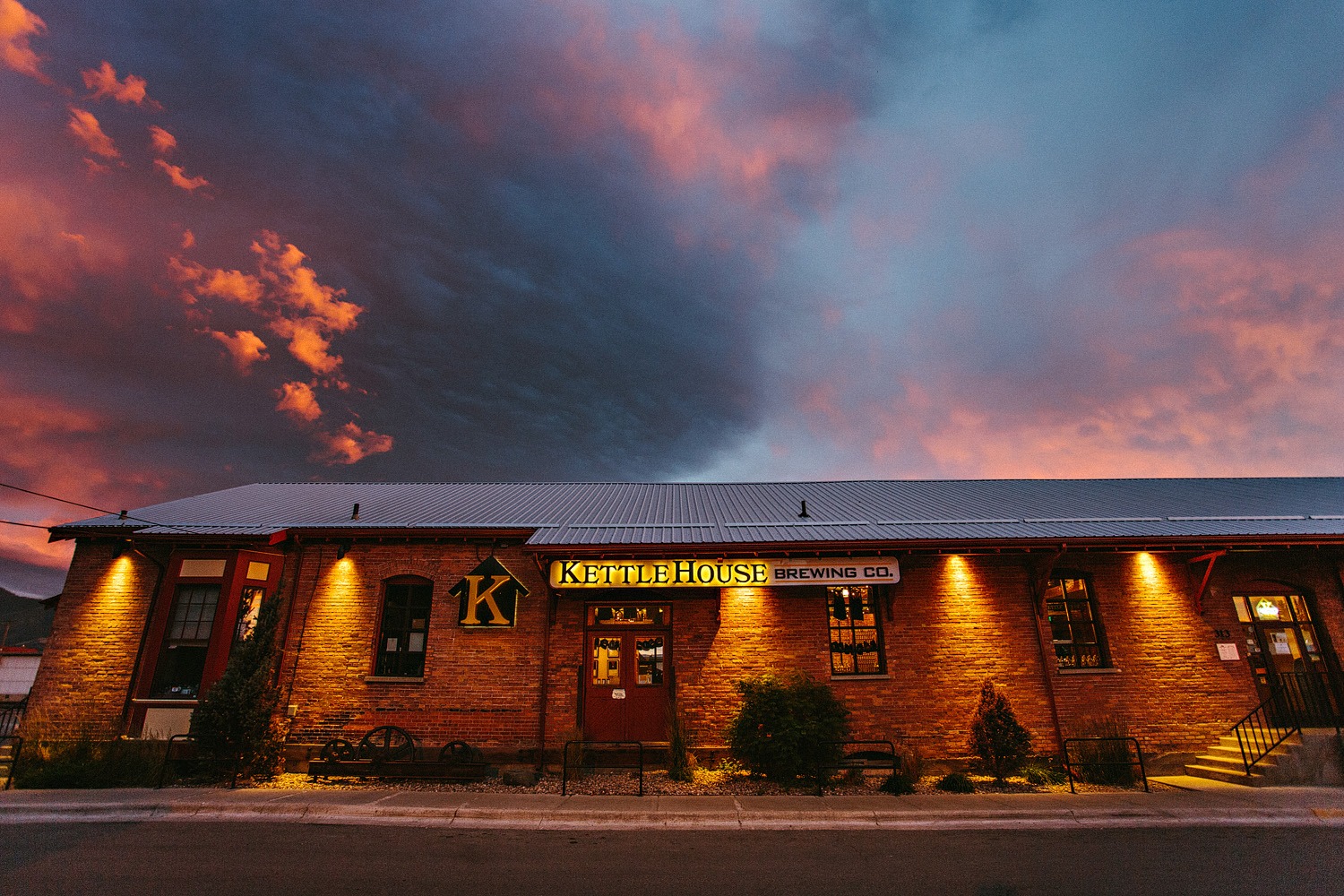 Kettlehouse Brewing's Northside location hosts weekly trivia and charity nights. Photo by Green Door Photography.
Big Sky
Kettlehouse isn't the only brewery in town that lives for live music - Big Sky Brewing is home to one of Missoula's favorite music venues and endless summer concerts. You can find the Big Sky Amphitheatre stocked with big name bands, Missoula's favorite food trucks, and (of course) craft beer.
Even if you can't make it to Big Sky for a summer concert, their delicious beer is year-round. We highly recommend their famous Moose Drool Brown Ale, a Missoula staple.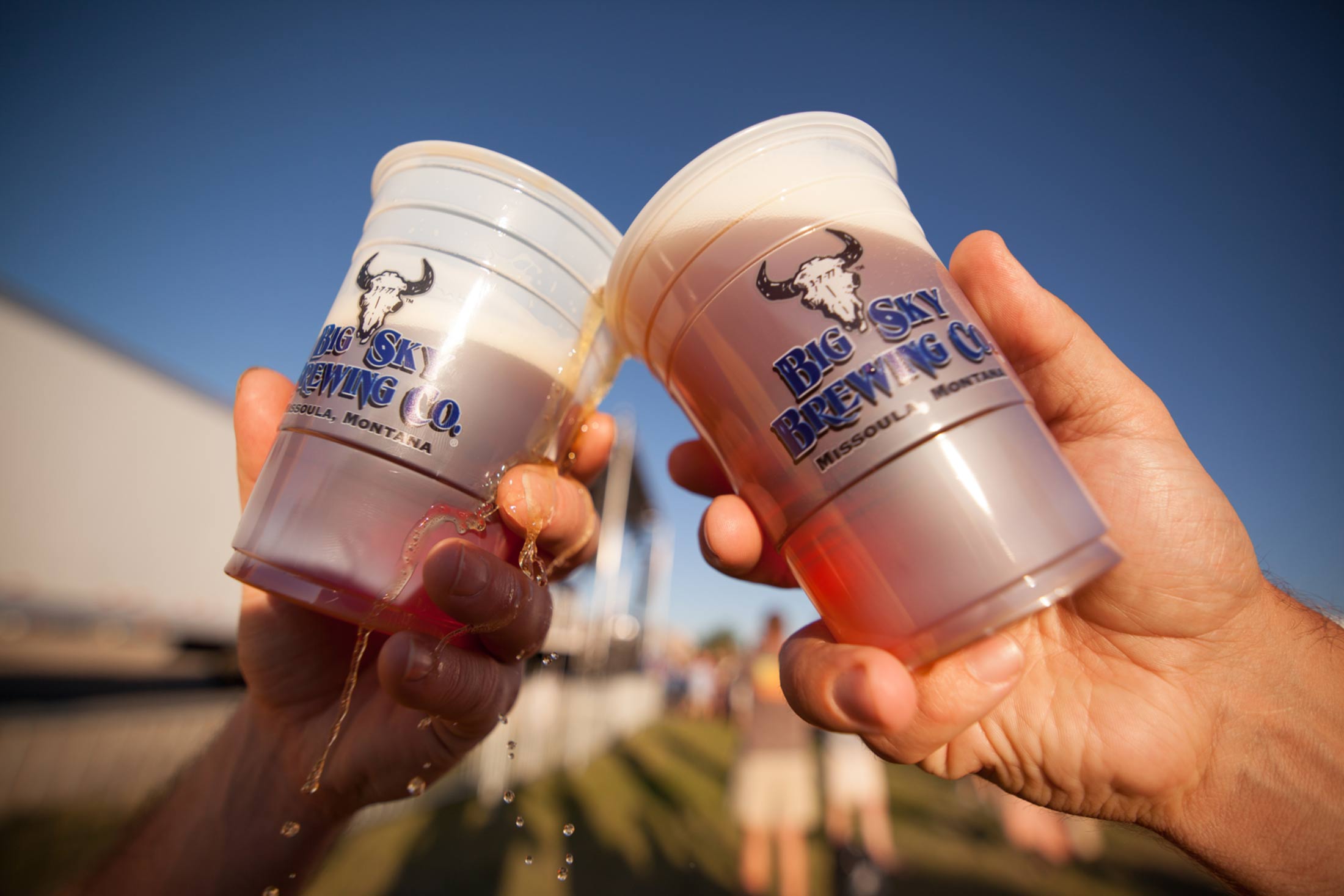 The Big Sky Brewing Amphitheater is stocked with live music all summer. Photo courtesy of Big Sky Brewing.
Bayern
This isn't your average Montana brewery - the name itself, Bayern, means "the German state of Bavaria" and that makes a whole lot of sense once you walk in. Between the traditional German lagers and food from their "Edelweiss Bistro," Bayern is committed to their Bavarian roots (and yes, that means beer cheese).
While the German twist certainly sets them apart, the most notable aspect of Bayern might just be their commitment to sustainability. Take advantage of all their environmental incentives by bringing in old bottles and biking to your next beer for discounts! If you're feeling especially charitable, try their Dancing Trout Ale - a portion of every sale goes to Montana Trout Unlimited and their conservation efforts.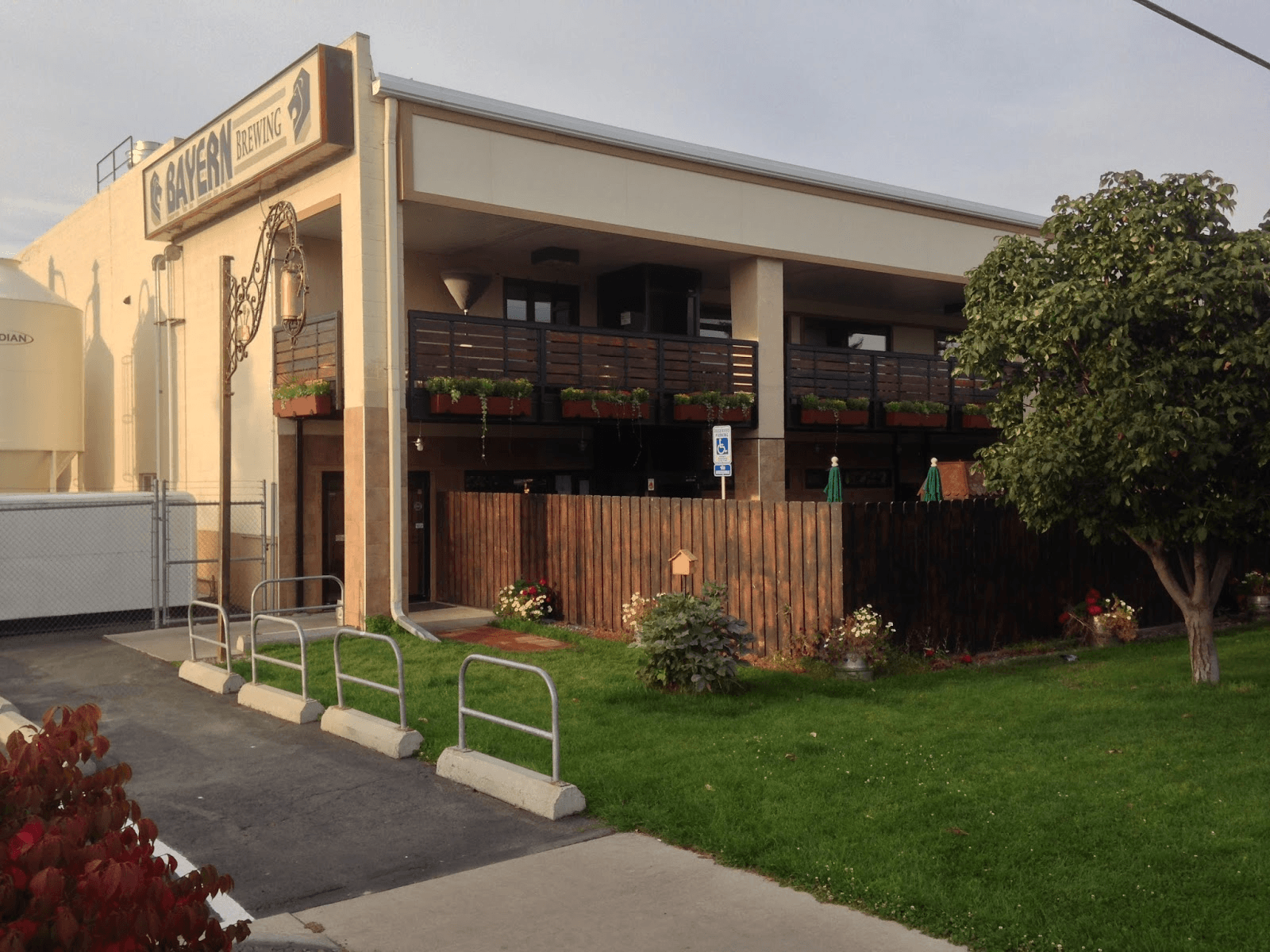 Bayern Brewing offers outdoor seating on an enclosed patio. Photo courtesy of Bayern Brewing.