The art and culture attitude in Missoula, goes beyond looking at something pretty on a wall.  It is an experience.  Many of the art and culture experiences in town allow visitors and residents to interact with the art or the artist.  From live spontaneous performances, to musical instruments placed around town to large-scale sculptures. Arts and culture in Missoula not only entertains, but it serves as a reflection of Missoula as a whole and all of its unique attributes.
1. First Friday  Gallery Night
First Friday Gallery Night is held every first Friday of the month in Downtown Missoula.  First Friday Missoula is not coordinated by one group or person but rather  by the community. During First Friday galleries, shops, and stores will get together and feature local artists. Shops and galleries stay open later than usual and the whole town is out and about to check out the pieces. Afterwards, stop by a coffee shop for some live poetry, or get some dinner at one of Missoula's excellent restaurants. Each month has a different schedule of festivities and featured artists, making First Friday one of a kind.
2. Sunday Streets Missoula
Sunday Streets Missoula is a free, family friendly gathering that is quickly becoming a popular way to get moving, get exercise and get connected in our community.   Sunday Streets Missoula is a unique event that brings together artists, yoga instructors and local businesses.  Sunday Streets has all sorts of specialized areas for different activities. There is a large motor skills areas for toddlers,  street bowling,  ariel artists performing in the the park and more. Coordinated by Missoula In Motion, this event has become fun filled way to explore new activities in Missoula.

3. A Carousel for Missoula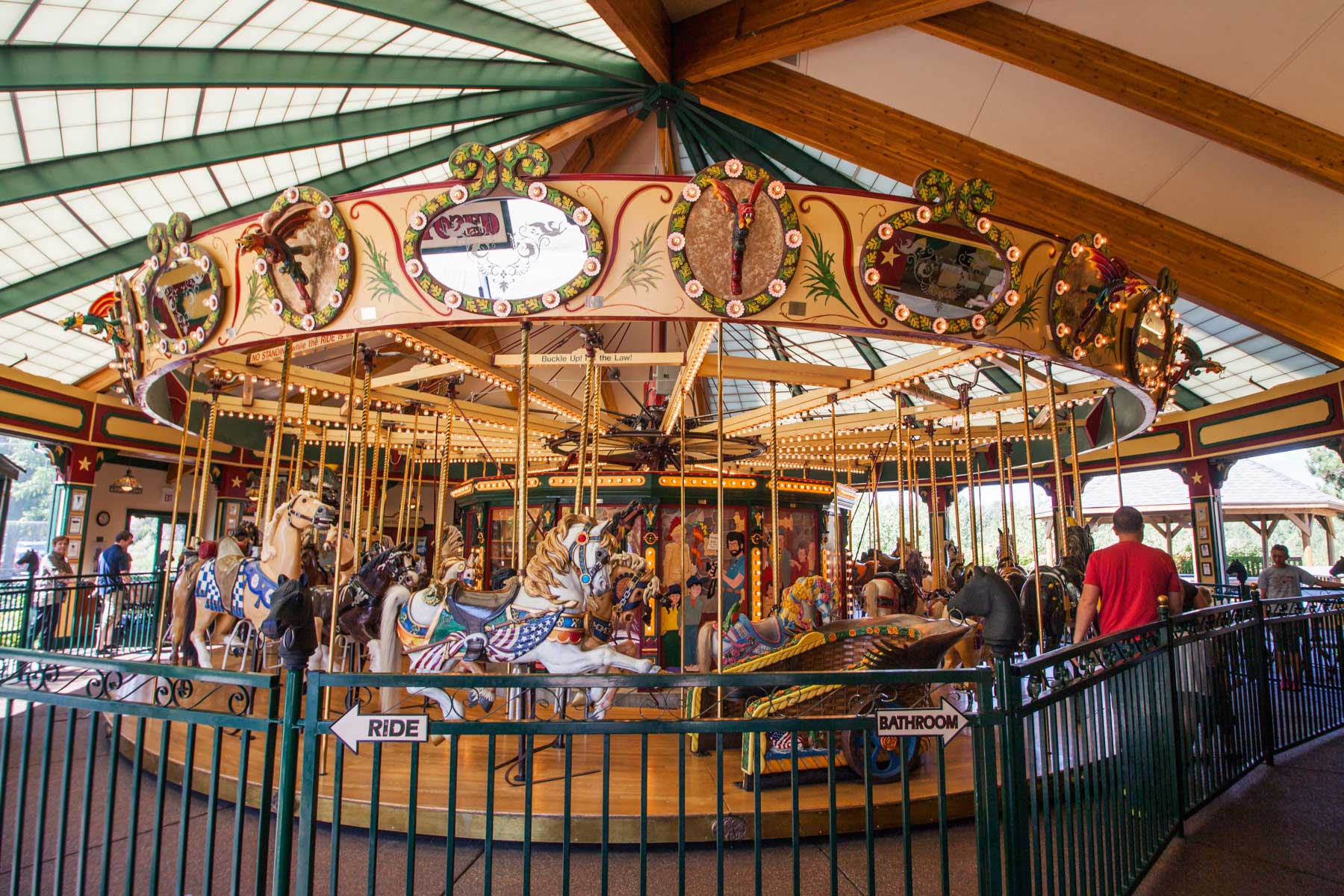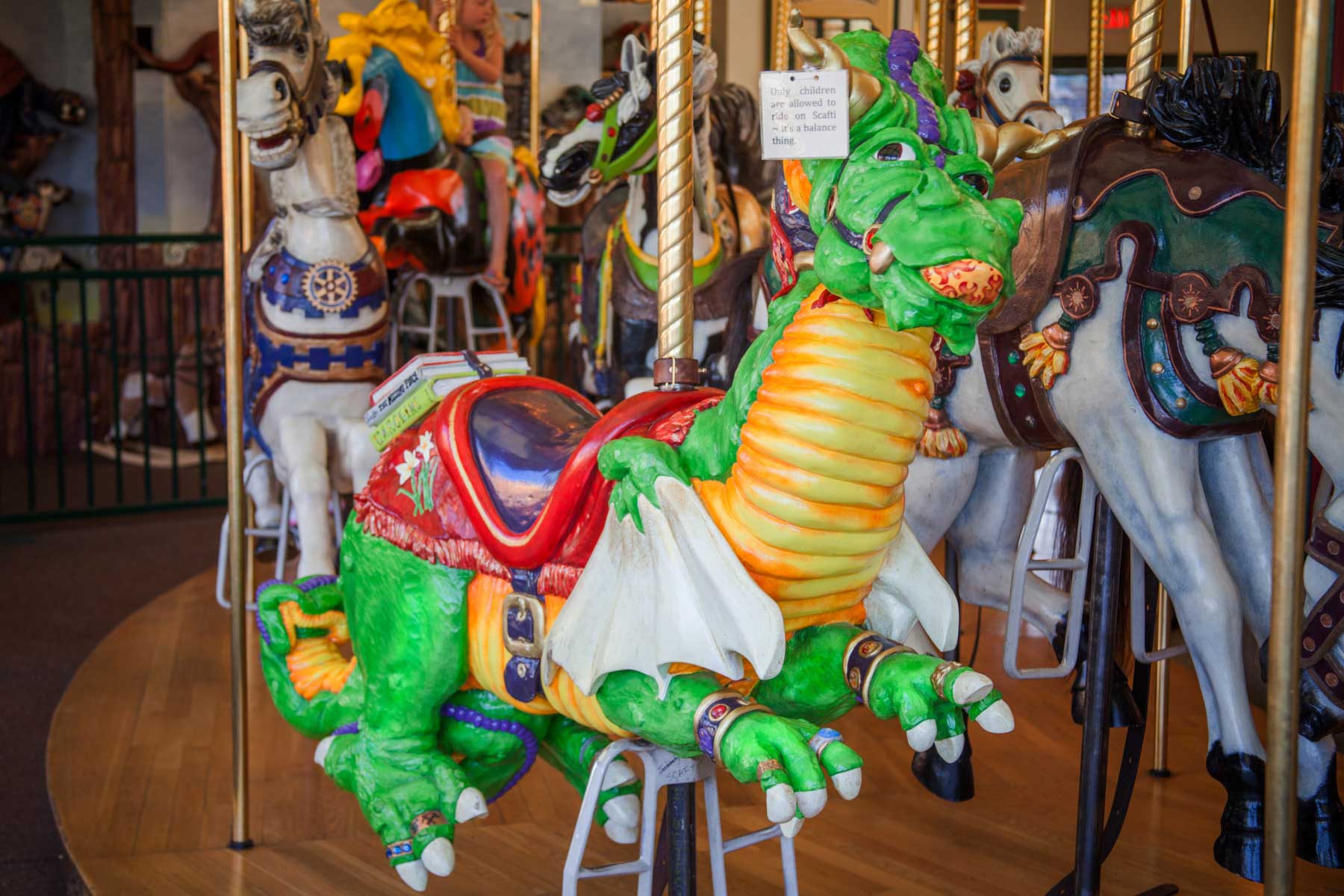 "If you will give it a home, and promise no one will ever take it apart, I will build A Carousel for Missoula." That was the promise Missoula cabinet-maker Chuck Kaparich made to the Missoula City Council in 1991.  Artists and local residents have volunteered their time to create this one-of-a-kind art experience in downtown Missoula.  Children's eyes light up and their laughter can be heard around Caras Park as they take a ride on a pony or a gargoyle.  Each "pony" is unique rideable piece of art in the heart of Missoula.
4. Outdoor Downtown Pianos

A vision of one professor at the University of Montana, these donated pianos were headed to someone's trash but instead came to downtown Missoula.  They have been bringing music and joy to the downtown streets since the beginning of the summer and have inspired many.  Local children and artists have painted on the pianos so each one has it's own personality.
5. Painted Utility Boxes
Where some cities have grey traffic signal boxes around their streets, Missoula has taken a different approach.  Embrace the blank canvas that these boxes create and let local artists decorate them in a way that is truly quintessential Missoula.  From graphic and modern animals, to realistic blooming iris' each utility box reflects the artist and the city in it's own unique way.  There are more than 30 boxes around town, and each one is decorated by a different artist.

6.  Out to Lunch & Downtown ToNight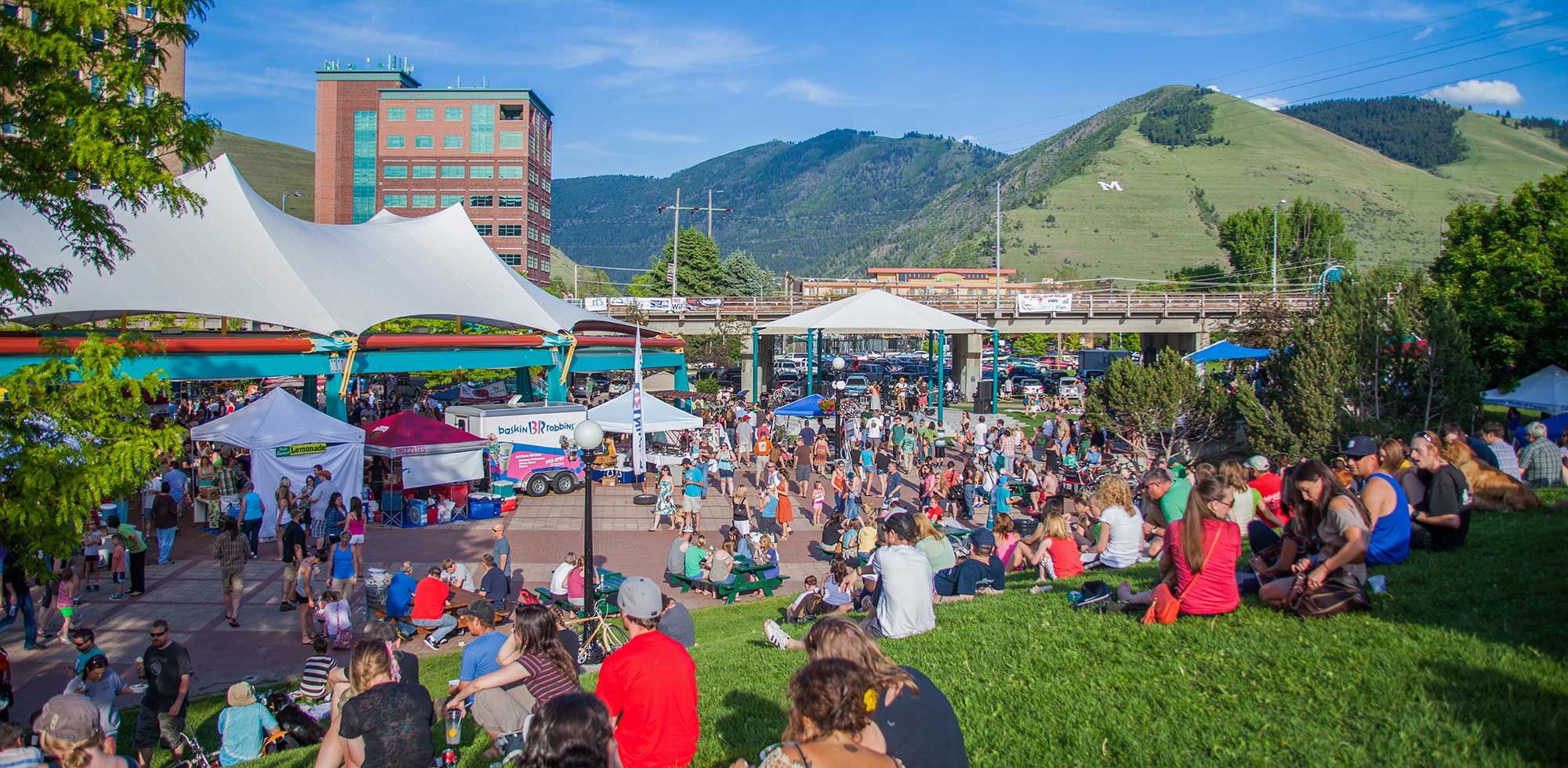 Out to Lunch and Downtown ToNight are another couple of great events that really give you a sense of Missoula. The whole town gathers in Downtown Missoula's Caras Park for lunch (Out to Lunch) and dinner (Downtown ToNight) on Wednesday and Thursday, respectively. There are lots of great food vendors and live music. Caras Park is also a great place to hop on the riverfront walking trail for a stroll along the Clark Fork or to watch the surfers and kayakers take a shot at Brennan's Wave.
7. The Fabric Artist
Missoula native Amanda Browder brought home her three-story multicolored fabric sculpture to the Missoula Mercantile Building as part of the First Friday event in Oct 2014.  Titled "Rapunzel", the piece is her first large-scale fabric instillation which originally hung out of her apartment window in Chicago.  Several other pieces will be on display the month of October 2014.  Events like the fabric art on display in Missoula are quite common, as local artists as well as nationally-known artists bring their works to town as well.

8. Missoula Mandala Project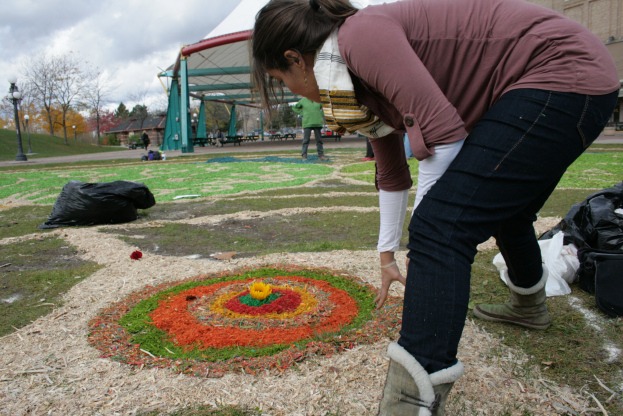 Via missoulamandala.wordpress.com
This art project takes place during the Day of the Dead event in Missoula.  Hundreds of adults and children come together to create a one of a kind large-scale art design out of colored sawdust. The Missoula Mandala Project has been transforming Caras Park for over 6 years.
9. Go With The Flow Sculpture
At 20 feet tall, this interactive sculpture tells the story of changing water, which was created by local artist Mike Golins.  The sculpture sits just outside of the parking garages in downtown Missoula. It portrays a rolling wave  and a crashing wave.  With some areas tall enough to walk under, and others short enough to climb over, as well as a turning wheel this sculpture begs to be interacted with.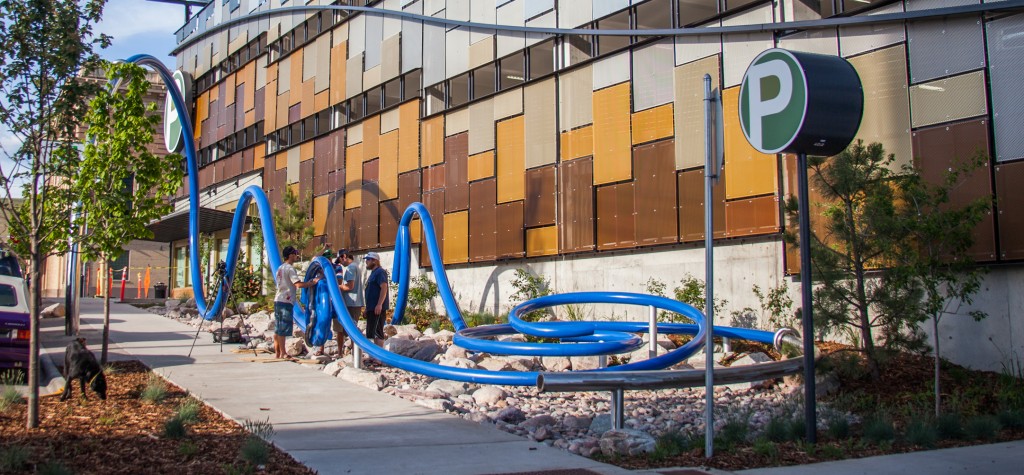 For other unique experiences around Missoula, visit the Art & Culture Page or find a great local event that will be fun for the whole family.