Missoula is known for many things: the stunning scenery surrounding the city, the variety of incredible food and drink options, the friendliest people you will ever meet—the list goes on. Missoula is also recognized widely for its arts and culture scene, scoring a spot in the National Center for Arts Research 2017 and 2018 lists of Top 40 Vibrant Arts Communities for medium sized town based on population data. According to the study:
"Missoula has an engaged and active population, who are just as likely to participate in outdoor recreation as they are to go to the symphony or attend a theater production. Throughout the year there are numerous festivals – film, literary, cultural, theater, dance, music (jazz, roots, choral, e.g.) – and monthly gallery walks. Although there is no designated arts district, more than 60 nonprofit arts and cultural organizations operate in Missoula... Missoula attracts many writers, visual artists, and musicians. It ranks in the top 2% on state arts grants. Arts Missoula is the local arts agency, serving as a resource for the coordination, development, and support of art and culture for the benefit of the Missoula community."
We couldn't agree more! Here are the top 9 reasons why we love Missoula's arts scene.
Museums and Galleries
It seems that around every corner sits another museum or gallery to explore, and we don't mind that one bit! The report states that "Missoula's museums are diverse, ranging from the National Museum of Mountain Flying and the Rocky Mountain Museum of Military History to the Montana Museum of Art & Culture and the Missoula Art Museum." Many of these museums are free, including the Missoula Art Museum and Elk Country Visitors Center Museum, to name a few, and the galleries feature excellent art to view and purchase, if you so desire! As an added bonus, many spots like Radius Gallery and 4 Ravens Gallery regularly feature work for sale by local and regional artists.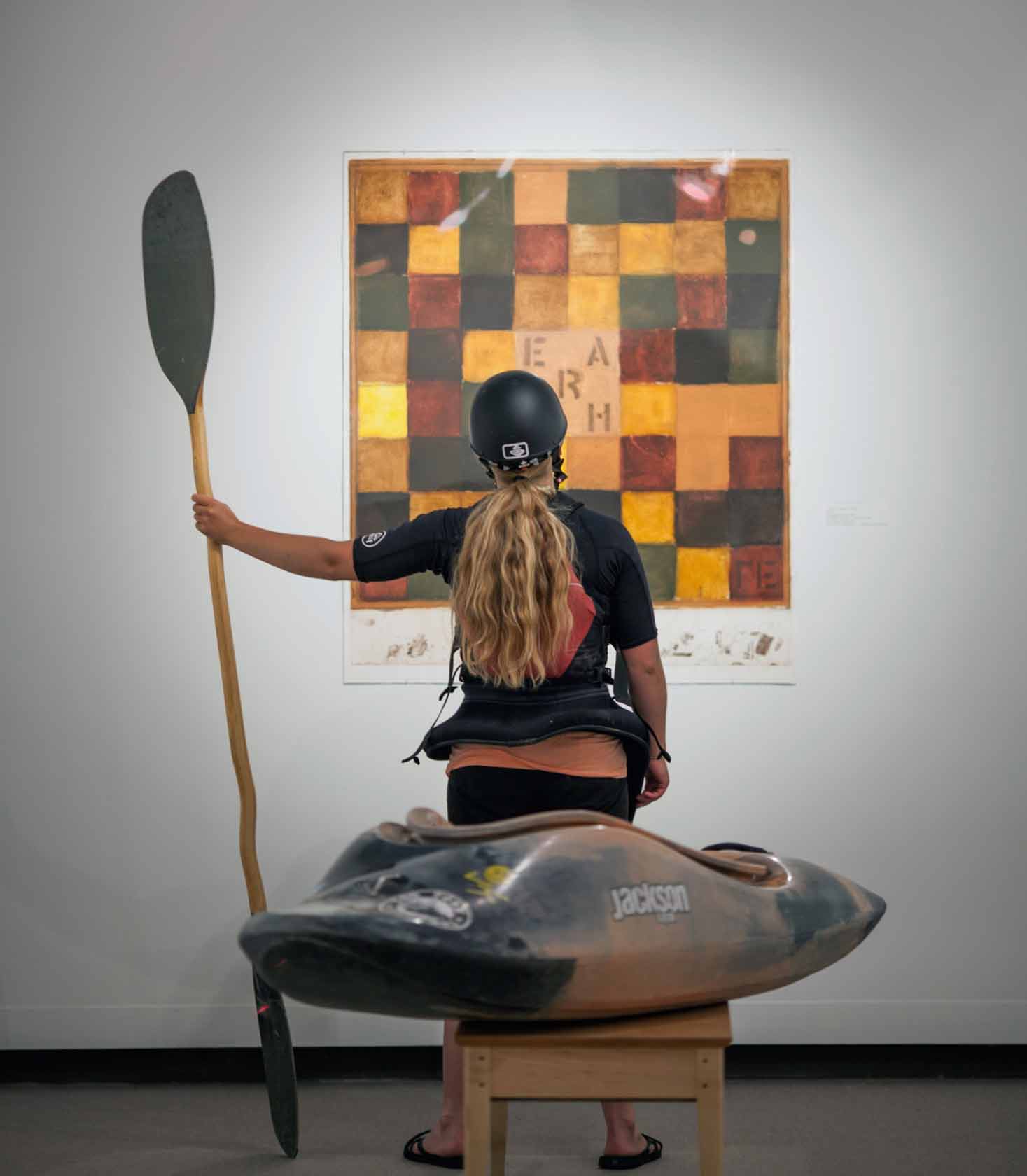 Booming Music Scene
Missoula moves and grooves to its own beat, so it is no surprise that the music scene in town rivals that of larger cities. The report states that "[Missoula's] entertainment industry has grown dramatically in recent years. The University of Montana's Washington-Grizzly Stadium has presented the Rolling Stones, Paul McCartney and Pearl Jam, and in 2017 two distinct 4000+ outdoor amphitheaters opened with full summer schedules of national acts." Missoula attracts headliners like Chris Stapleton, Mumford and Sons, Pearl Jam and oh, so many more to its amphitheaters, with smaller venues like the Top Hat and the Wilma pulling in equally impressive names. But the music scene is so much more than big names. Live music radiates from Missoula's breweries, bars, restaurants and streets on any given night, with larger events like the River City Roots Festival making waves in this river town's live music events calendar.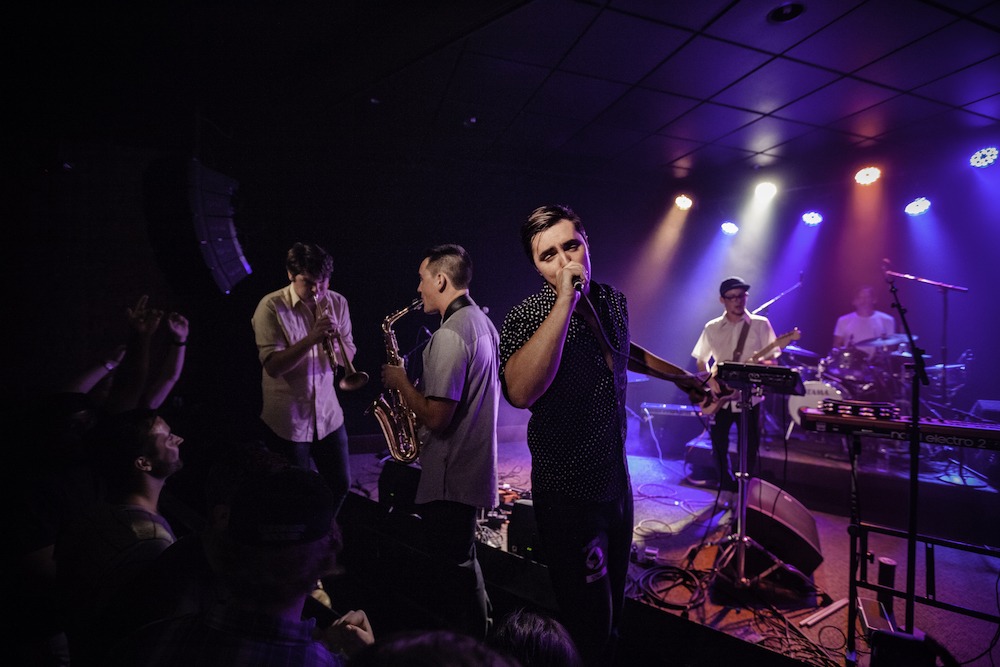 Local band Shakewell at the Top Hat. Photo by Brian Rapaport.
Live Theatre and Performances
Missoula is a cultural hub in Western Montana for live performing arts, ranging from local community theater to traveling off-broadway productions, and also including several live performance art groups. Organizations cited in the study include Missoula Symphony Orchestra, String Orchestra of the Rockies, Montana Repertory Theatre, and Missoula Community Theatre. MCT, Inc., is known nationally and internationally for its traveling tour, bringing theater to small towns across the world. The Adams Center plays host to traveling off-broadway tours, and the University of Montana School of Theatre and Dance always produces impressive shows during their seasons.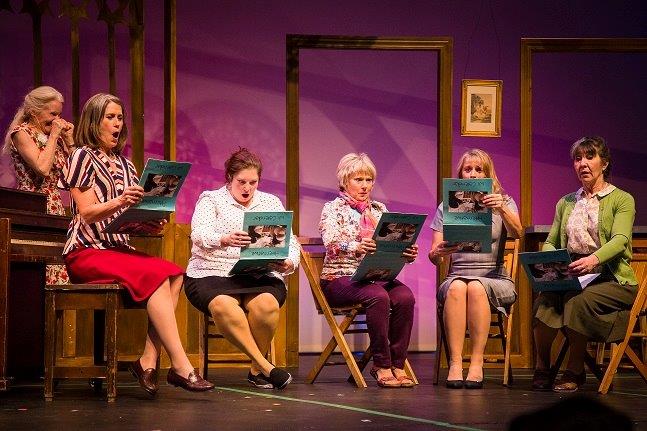 Calendar Girls at Missoula Community Theatre. Photo by A2 Photography.
Films
Missoula is home to some seriously impressive film festivals including the Big Sky Documentary Film Festival, International Wildlife Film Festival, Equus International Film Festival and Backcountry Film Festival. The Big Sky Documentary Film Festival even made the list of 50 Film Festivals Worth the Entry Fee in 2019 by MovieMaker.com. Additionally, the Roxy Theater, Missoula's independent theatre, shows independent films, local films, new releases, and classics throughout the year.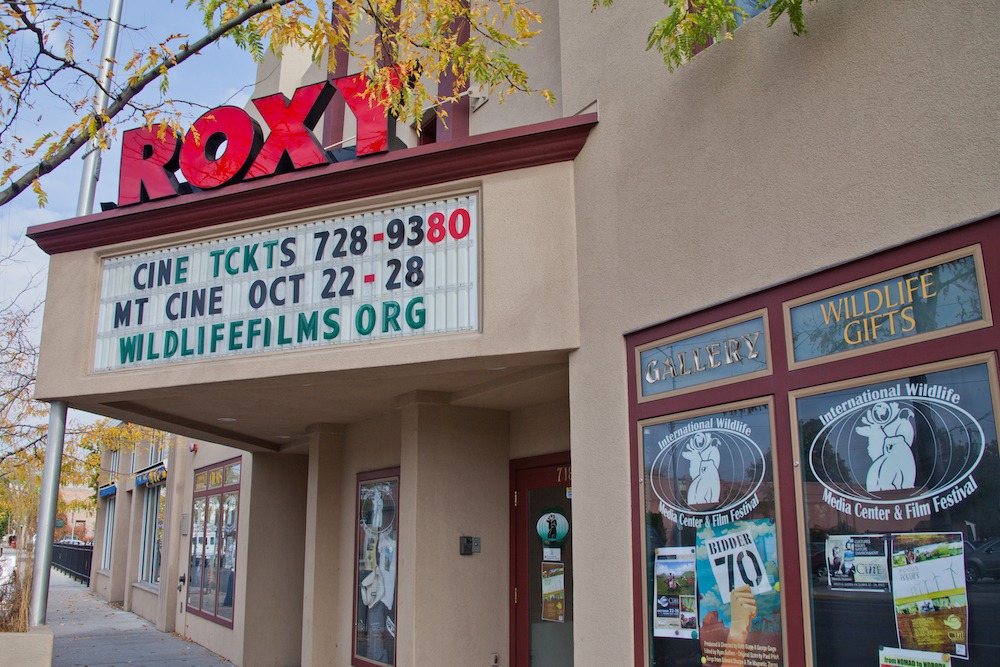 Events Calendar
Our events calendar is always full in Missoula, and according to the report, "the region has a full and diverse event schedule, great engagement through volunteerism, and overall tremendous community support." Every week, there are dozens of concerts, films, live theatre performances, gallery openings and events, museum events, and more to choose from. Missoula is home to some fantastic free annual events, like the Missoula Symphony in the Park, River City Roots Festival, First Fridays, Downtown ToNight, Out To Lunch, and the Missoula markets.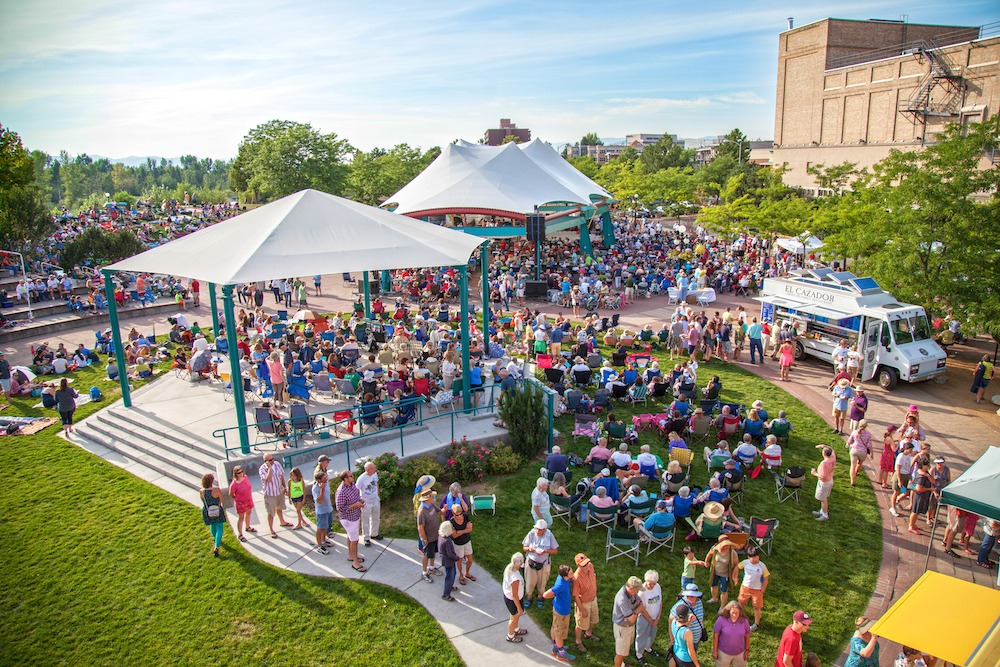 Symphony in the Park at Caras Park.
Classes and Camps
Missoula has art for all ages, meaning that kids and adults alike can explore their creative side through art classes and activities. Zootown Arts Community Center (ZACC) has a jam-packed calendar for seasonal and reoccurring classes, including music and arts camps for kids and fun craft classes like glass-fusing for adults. The Missoula Art Museum hosts classes throughout the year and camps for kids in the summer months. Painting with a Twist is a fun way to unwind with friends and paint your own masterpiece. Pine and Co. downtown offers sign making workshops.
Photo courtesy of MAM.
First Fridays
Year round on the First Friday of each month, Missoula comes together to celebrate art. Shops throughout town stay open late and host different artists. Wander from exhibit to exhibit checking out local artists and browsing hand-made crafts. Many places have complimentary beer and wine (for those above 21, of course!) and snacks too. In the summer, vendors and musicians will line the streets of downtown, but the vigor for First Fridays doesn't diminish in the winter months. This important tradition allows the town a chance to come together as a community once a month and celebrate one of the things that makes Missoula such a great place to live!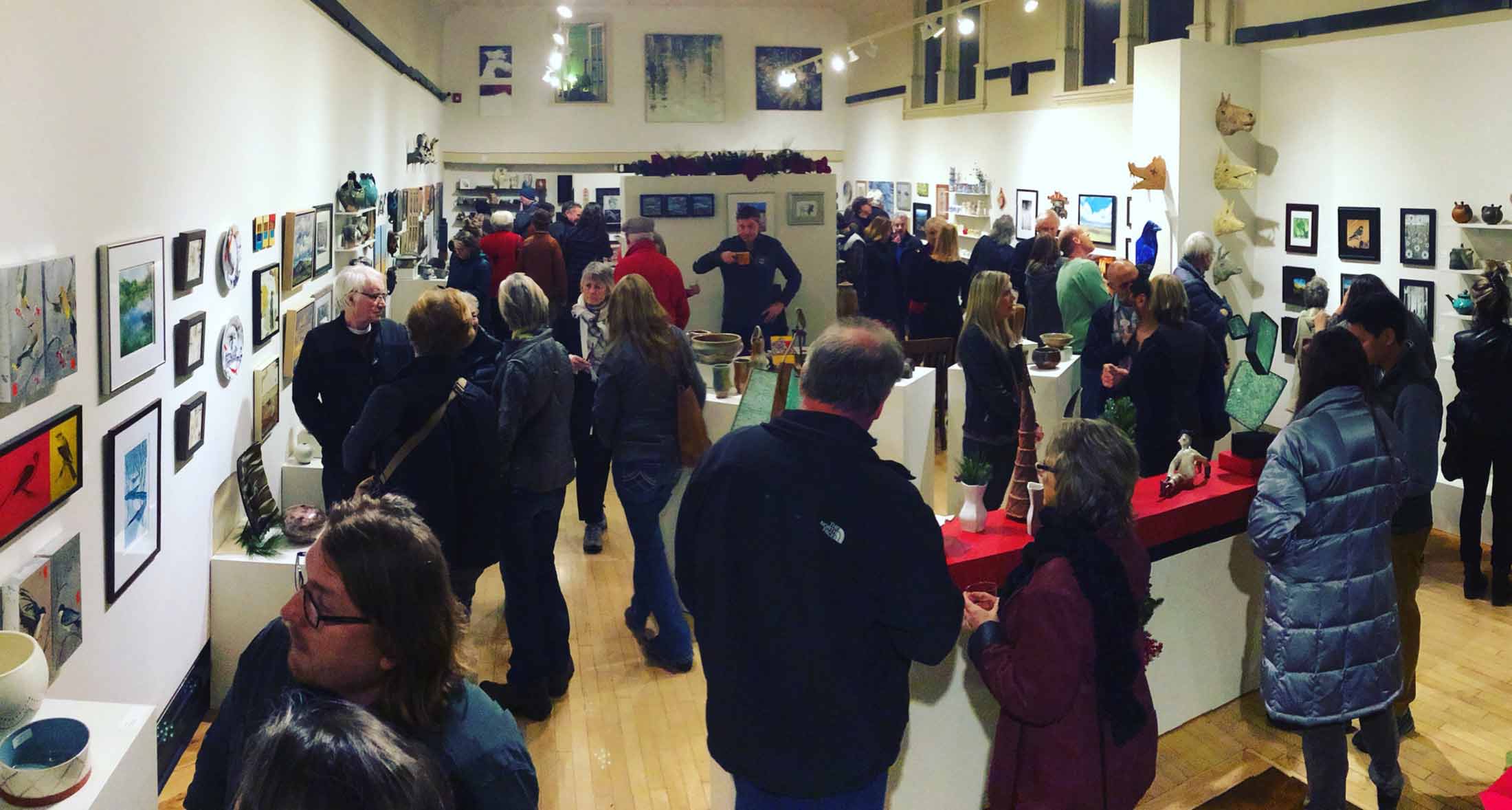 Photo courtesy of Radius Gallery.
Focus on Local Art
Montanans are all about local: local food, local beer and, of course, local art. Luckily, in Missoula, opportunities to shop for local arts and goods abound. Every Saturday from spring to fall, the Missoula Peoples Market in downtown Missoula features local artists and artisans selling everything from handmade jewelry to photography prints. In addition, smaller artisan markets pop up around town, like the Market Mondays at Highlander Beer and others at local establishments like Draught Works, Gild and Western Cider. The Montana MADE Fair stops through Missoula twice a year—in the summer and in the winter—and feature hundreds of Montana artisans. As a bonus, local galleries like 4 Ravens Gallery offer payment plans for fine art purchases, making art collecting an attainable and achievable goal for people of all ages and means. Museums like the Missoula Art Museum (MAM) and the Montana Museum of Art and Culture regularly feature fine art from the intermountain West. In fact, MAM is the leading museum for western art in the state and region. In addition to galleries, it seems that every restaurant and shop has wall art from local artists for sale, too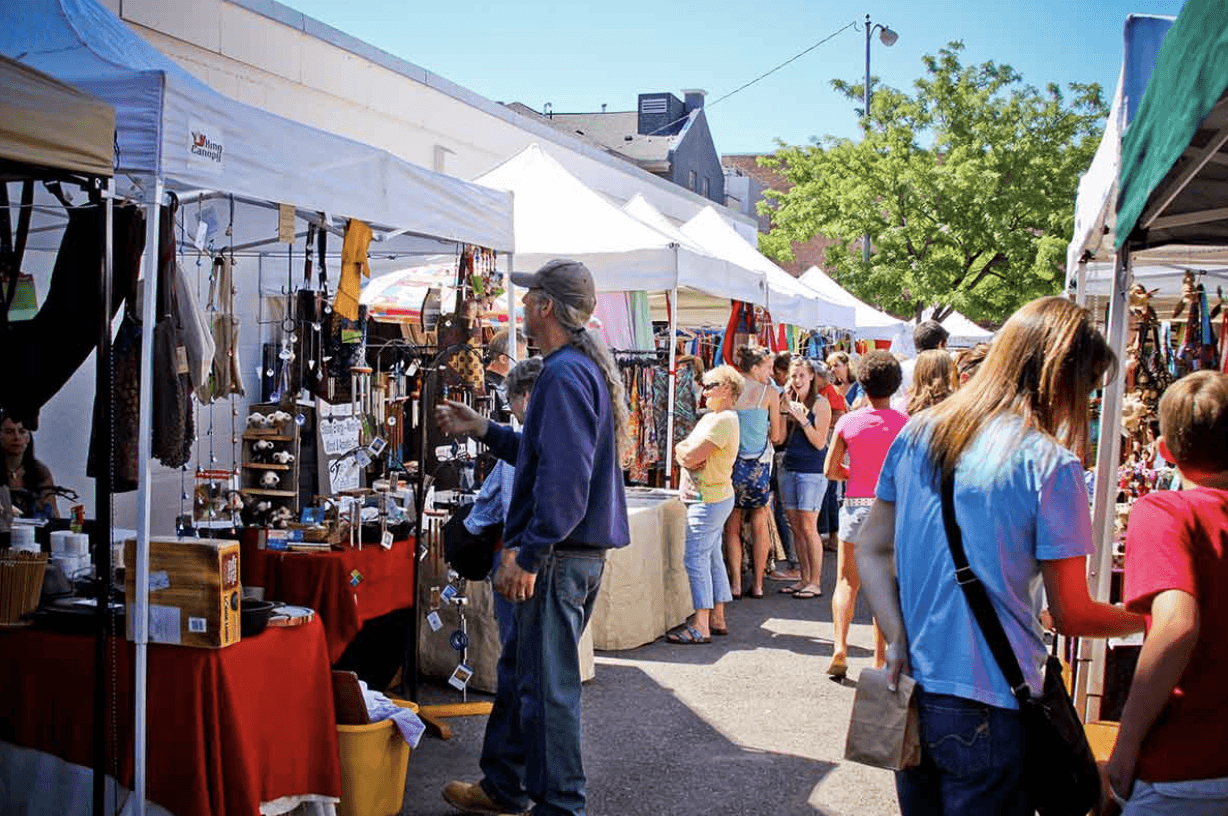 Missoula Peoples Market
Public Art
You do not need to buy a ticket or even go indoors to find art in Missoula—there is public art everywhere! From statues to murals to painted meters and electric boxes, Missoula lives and breathes art (and clean mountain air, too!). Be sure to keep an eye open as you are walking or driving around town and enjoy the little touches that makes Missoula such a vibrant arts community.