Smart Asset recently published their 10 Best Cities for Singles (Who like being Single) list.  This year's list includes Missoula, MT as well as 4 cities in Wisconsin, and other great places around the country.
They ranked the 559 largest U.S. cities using information about the marriage rate, the median monthly rent, and the unemployment rate in each city. They also looked at the number of local bars and entertainment establishments per 100,000 residents as well. Missoula offers something for everyone, and that is one thing that visitors and residents love about the area.  The activities, things to do, and options are abundant in Missoula.  Smart Asset found over 100 entertainment options per 100,000 people in Missoula.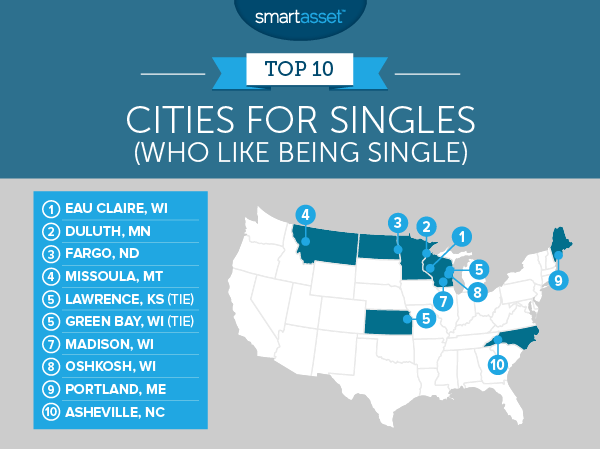 "Missoula has a lot to offer singles who enjoy socializing and spending time with their friends." - Smart Asset
At Destination Missoula, we have to agree with Smart Asset!  Missoula is great for single residents, and single visitors.  Get outside, or head to a museum and explore all the activities that Big Sky Country has to offer.  Enjoy a weekend of relaxation/adventure, or plan a singles getaway golfing and rafting weekend in Missoula because here anything is possible!