No matter how you slice it, Missoula's pizza game is strong. Our foodie culture combined with our laid-back attitude are the perfect ingredients, and the result is cheesy, saucy, crispy pizza heaven. Drum roll please... in no particular order, here are our top pizza picks in Missoula.
Bridge Pizza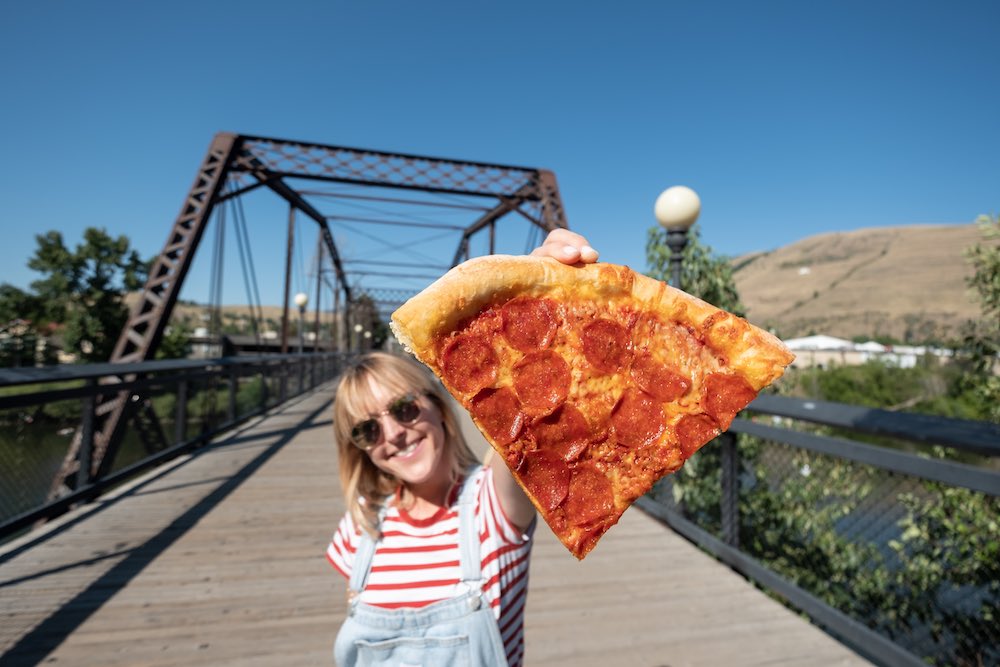 When it comes to The Bridge, what can we say except "yum." Their menu features eclectic combinations and build-your own pizza options for whole pie orders. Dine in or pop through the drive through windows. In addition to whole pizzas, you can grab it by the slice, including rotation daily white and red sauce options and classic cheese and pepperoni. Their salads are huge, their beer selection is local, and with two locations to choose from, it is no surprise that The Bridge is a Missoula staple.
Highlander Beer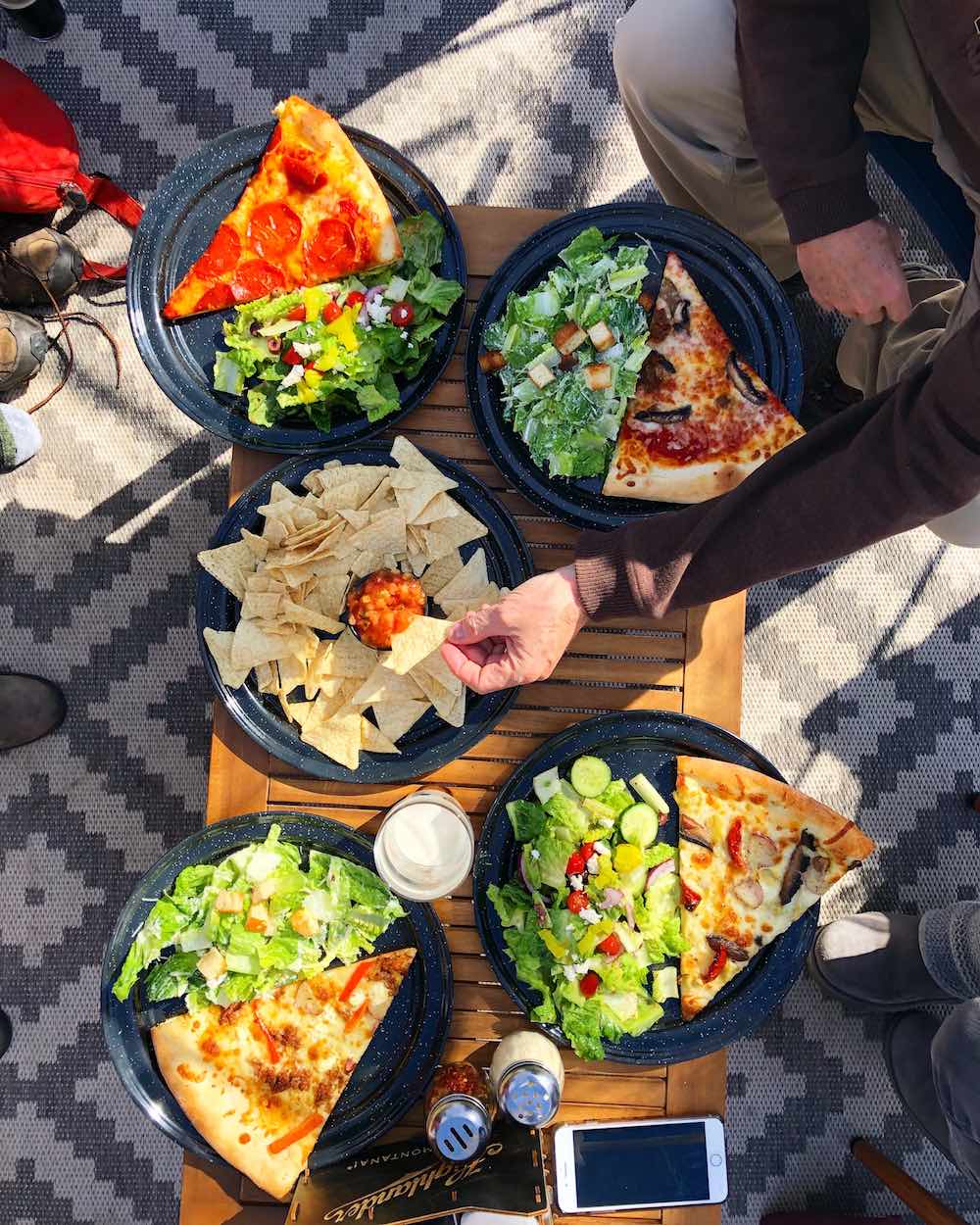 Grab a beer and stay a while at Highlander on Missoula's west side. Highlander has an excellent patio and features winter igloos, so you can enjoy the great outdoors all year round. Order pizzas by the slice or by the whole pie, They even offer beer pairing selections. You can't go wrong—all combinations are awesome.
Pie Hole
Located in downtown Missoula, Pie Hole is a great option any time of day or night. Open late-night until 3AM, this hot spot brings in many locals and visitors who are looking for a pizza fix. The menu features daily vegan and gluten-free options, and include pizza by the slice as well as whole pies, bread sticks and salads.
Good Food Store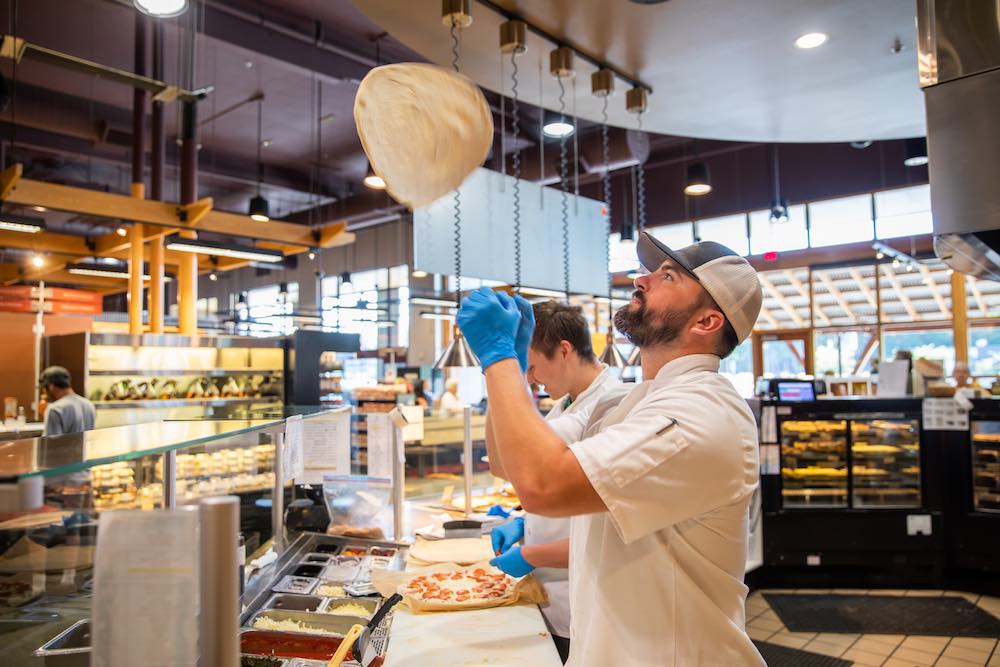 Oh Good Food Store: how do we love thee? Let us count the ways. But in all seriousness, it seems like the Good Food Store can do no wrong when it comes to preparing delicious food, so it shouldn't come as a surprise that the pizza deck serves up some of the tastiest options in Missoula. Their daily slice selection features cheese, pepperoni, meat, vegetarian, gluten free and vegan options. You can also put in a custom pizza order or grab a take-and-bake pizza from their prepared foods section. Their breakfast pizzas are unique and include both a vegetarian and meat option, each slice with a whole fried egg baked in. You can also find calzones here, which aren't technically pizzas but they are too good for us to notice.
FINN
FINN is located in the DoubleTree by Hilton Edgewater with stunning views of the Clark Fork River just outside of downtown Missoula. Their bar has a great ambiance and energy—and more locals than you would imagine for a hotel! Watch as pizzas are made in their wood-fire oven behind the bar. Try their mushroom pizza and thank us later.
Clove Cart Pizza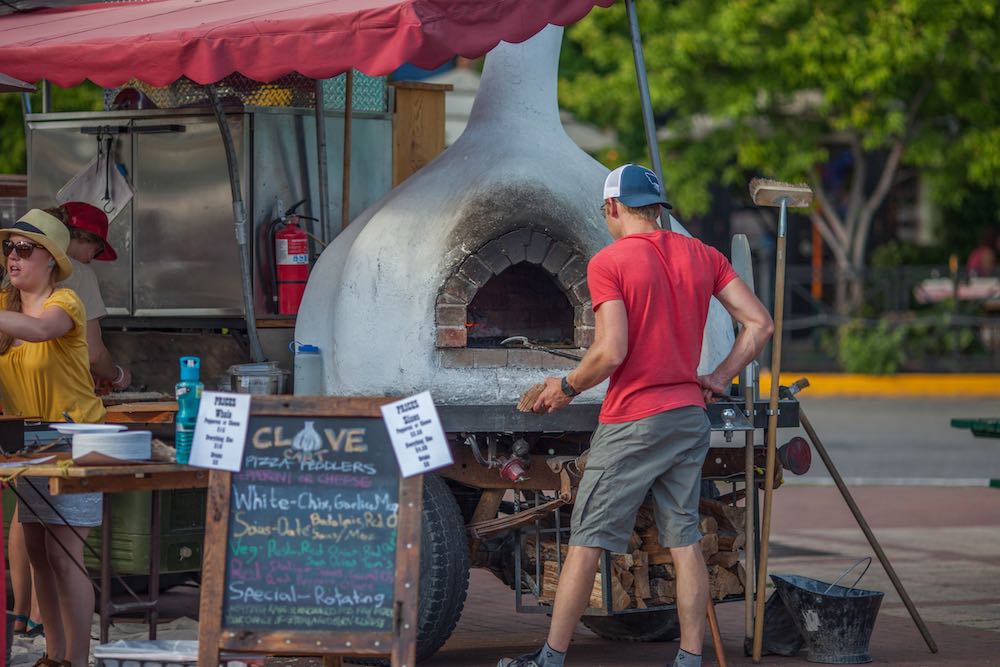 Clove Cart is the coolest food truck around because the wood fire oven is in the shape of a garlic clove. Clove Cart is a favorite at Missoula events, like the markets and downtown events, and a schedule can be found on their Facebook page. They can also be booked for private events—talk about a crowd-pleaser.
Caffe Dolce
Caffe Dolce is the perfect spot for date night. You will feel transported, the wine list is stellar, and the food is even better. Their sourdough pizzas are simply fantastic. The seasonal menu is small but mighty—every option packs a flavor punch. We recommend checking out anything with their bacon jam.
Biga Pizza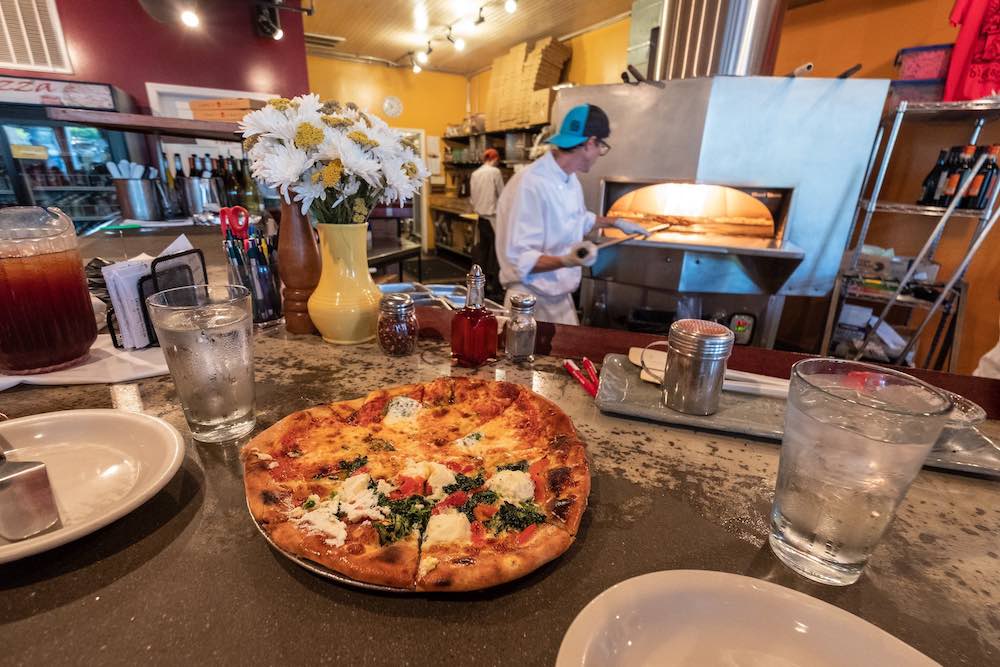 Biga takes pizza to another level and is the perfect blend of local and traditional. Using an age-old Italian method of dough preparation that starts the night before, Biga cooks all their food using only a brick oven. Their menu is built from the ground up—literally—starting with local ingredients and creating amazing and delicious pizzas. Biga's downtown location makes it a great option for date nights and Tuesday nights... or both.
MacKenzie River
MacKenzie River is a national chain, but their vibes and atmosphere are very "Montana." Their menu is expansive and features vegan cheese and pepperoni options. Try a garlic and olive oil sauce with vegan cheese, broccoli, zucchini, red onion, jalapeños and pineapple, or the Hot Hawaiian pizza. Or anything really! It's all good.
Snowbowl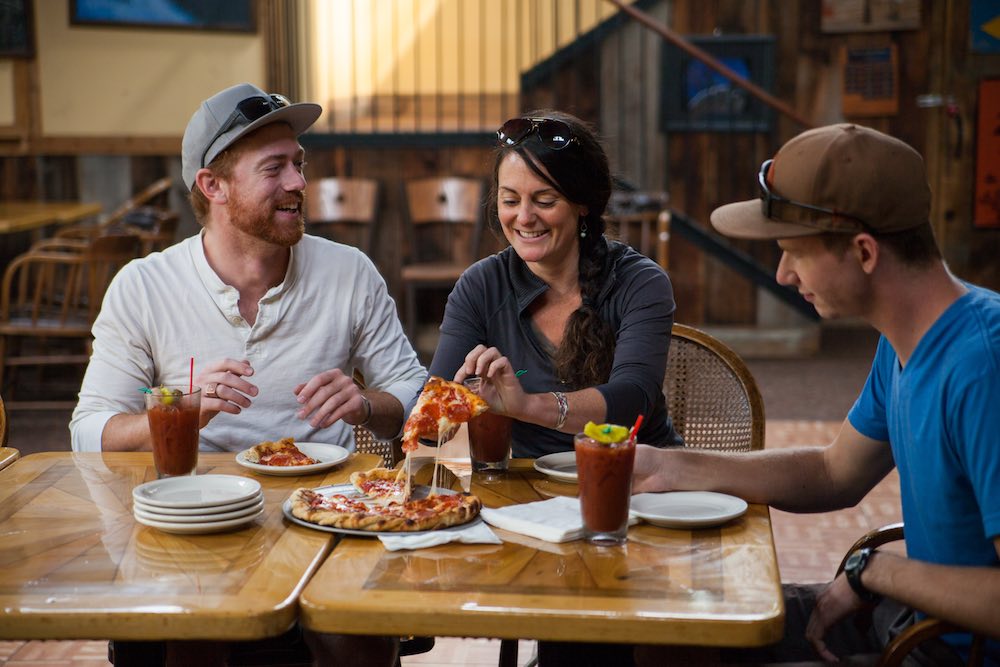 A day of skiing+pizza+drinks=a perfect Missoula winter day. In addition to being an awesome local ski hill, Snowbowl's on-site restaurant whips up great pizza. Take in the views of the mountains as skiers revel in wintertime bliss. Don't worry though, Snowbowl pizza is not just a winter novelty. You can enjoy it all year. In the summer, fat-tire bike or ride the gondolas to the top of the mountain and take in views of the valley.
Bonus: Tamarak Brewing
When in Missoula, do as the Missoulians do: visit Tamarak and order your favorite pint with a side of Brewery Bites, little bites of heavenly pizza goodness.
Bonus: Le Petit Outre Dough
We simply had to include Le Petit Outre's pizza dough. It is a Missoula classic, after all. Pick up a prepared pizza dough at places like Le Petit, Good Food Store or Orange Street Food Farm and create your own masterpiece.