Missoula is a place of experiences, and one of our favorite experiences has to be sitting down for a seriously good meal. From fresh sushi to authentic Mexican cuisine, and plant-based options to bison burgers, there's a "wow" meal out there for every palate and preference. If your latest craving involves a big, juicy steak, then you won't have to go far—here are some of our top spots to grab a steak in and around Missoula.
1889
1889 is a fairly new addition to Missoula's restaurant scene, opening alongside other shops and restaurants on the ground floor of the Missoula Mercantile building. This traditional steak house boasts "classic cuisine with subtle, modern touches" and an array of prime grade steaks, fresh seafood and unique entrees—many of which feature local ingredients such as Double R Ranch Signature Beef and Bitterroot Bison. If you're feeling adventurous, we recommend their Tomahawk Ribeye.
Lolo Creek Steakhouse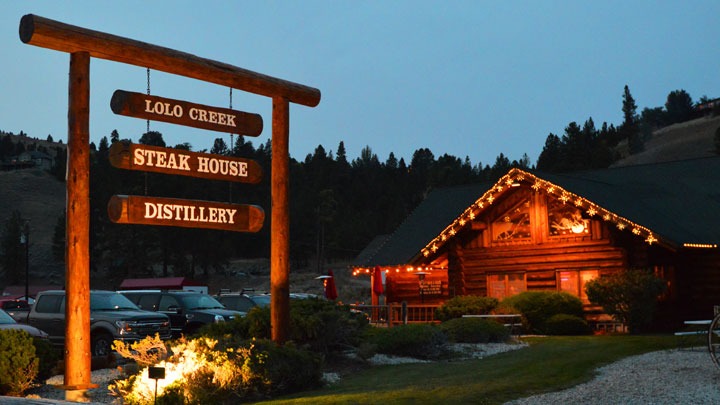 Photo courtesy of Lolo Creek Steakhouse.
While this stop isn't in Missoula, it's a quick drive away in Lolo and well worth the trip. Once rated the "best steakhouse in Big Sky Country," this restaurant is the quintessential Montana experience in a log cabin setting. Dinners are accommodated on a first-come, first-seated basis and it's not unusual to wait for a table, but it's always worth it as soon as you take that first bite. Lolo Creek's hand-cut, wet-aged steaks are cooked on a wood-fired grill, and if you're opting for steak they claim you can't do better than the signature ribeye.
The Depot
The Depot serves up fine dining and a casual atmosphere all under one roof—just take your pick between their main dining room or laid back bar. Their specialities include prime rib, hand-cut steaks and fresh seafood (flown in daily), and locals especially love their Blackened Prime Rib and the sirloin with their signature Sundried Bleu Cheese Butter.
FINN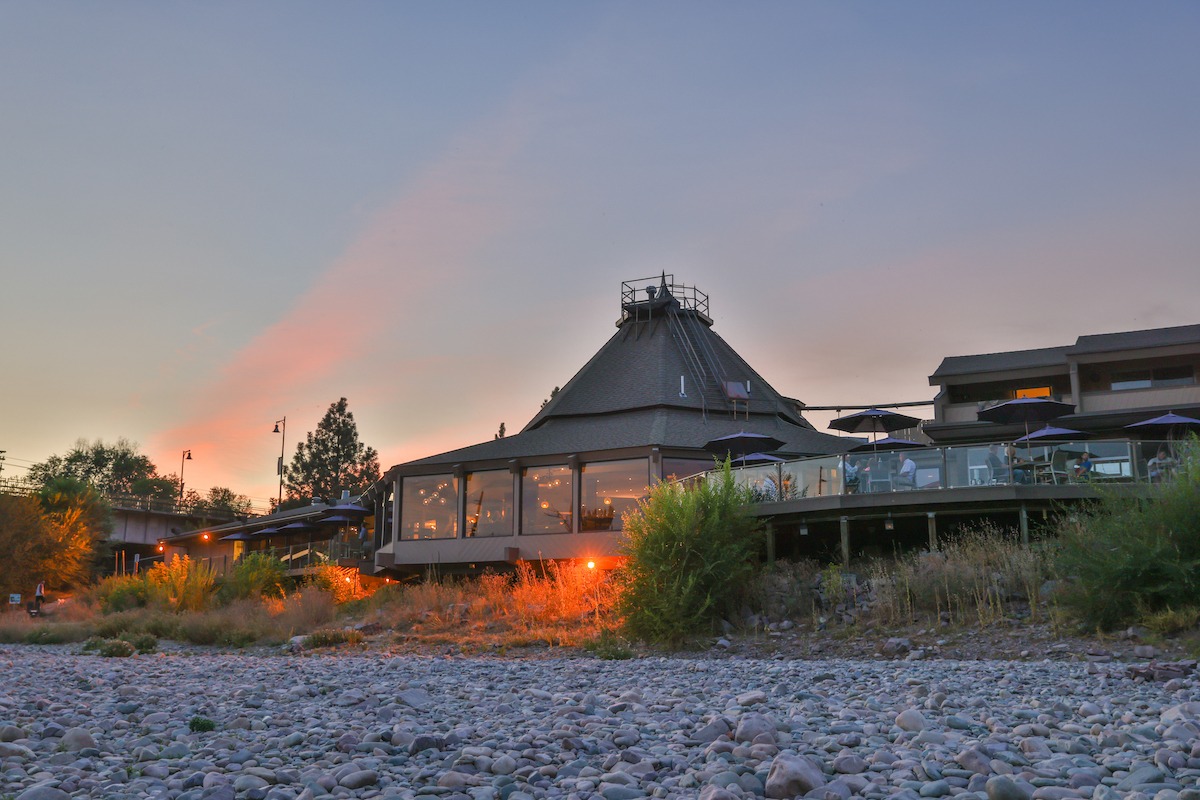 Whether you're on the search for the perfect steak or just grabbing happy hours drink, one thing is for sure—you can't beat FINN's location. Attached to the DoubleTree by Hilton in Missoula, this restaurant sits on the banks of the Clark Fork, with a large patio overlooking the river. What could be better than a ribeye on the river?
Jakers
Jakers has been a longstanding go-to for many steak lovers in Missoula, and they won first place for "best restaurant service" in Missoula, so they must be doing something right! Their meat is locally sourced from Double R Ranch, and their steaks are hand cut daily. Of all the places to grab a steak throughout Missoula, you'll probably find the most options at Jakers.
Rumour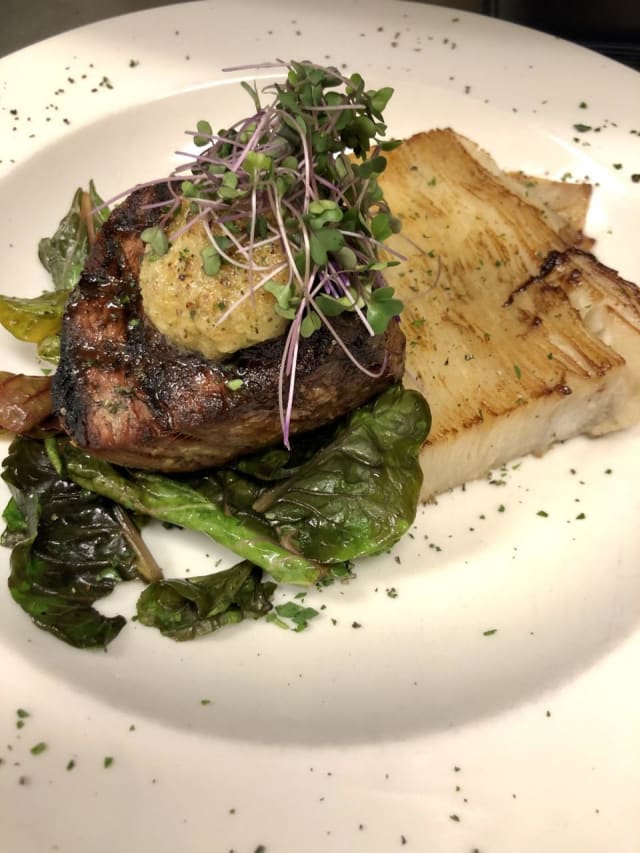 Photo courtesy of Rumour Restaurant.
Rumour has it all, including a convenient location in mid-town Missoula. Choose from a long list of local beer, wine and craft cocktails, and savor American contemporary cuisine in a laid-back setting. Their steaks come from local ranchers right here in Montana, and many of their herbs and produce come from a local farm. Feast on their filet mignon or skirt steak au poivre any night of the week, or wait for a Friday or Saturday when they serve their special prime rib.
The Keep
The Keep has been described as "castle-like," with its hillside location and panoramic views of Missoula and the surrounding mountains. While they're probably best known for their rack of lamb and salmon, their ribeye and filet mignon are equally impressive. Top it off with a glass of wine and a sea scallop appetizer, and this might just make your list of "best meals ever."
Pangea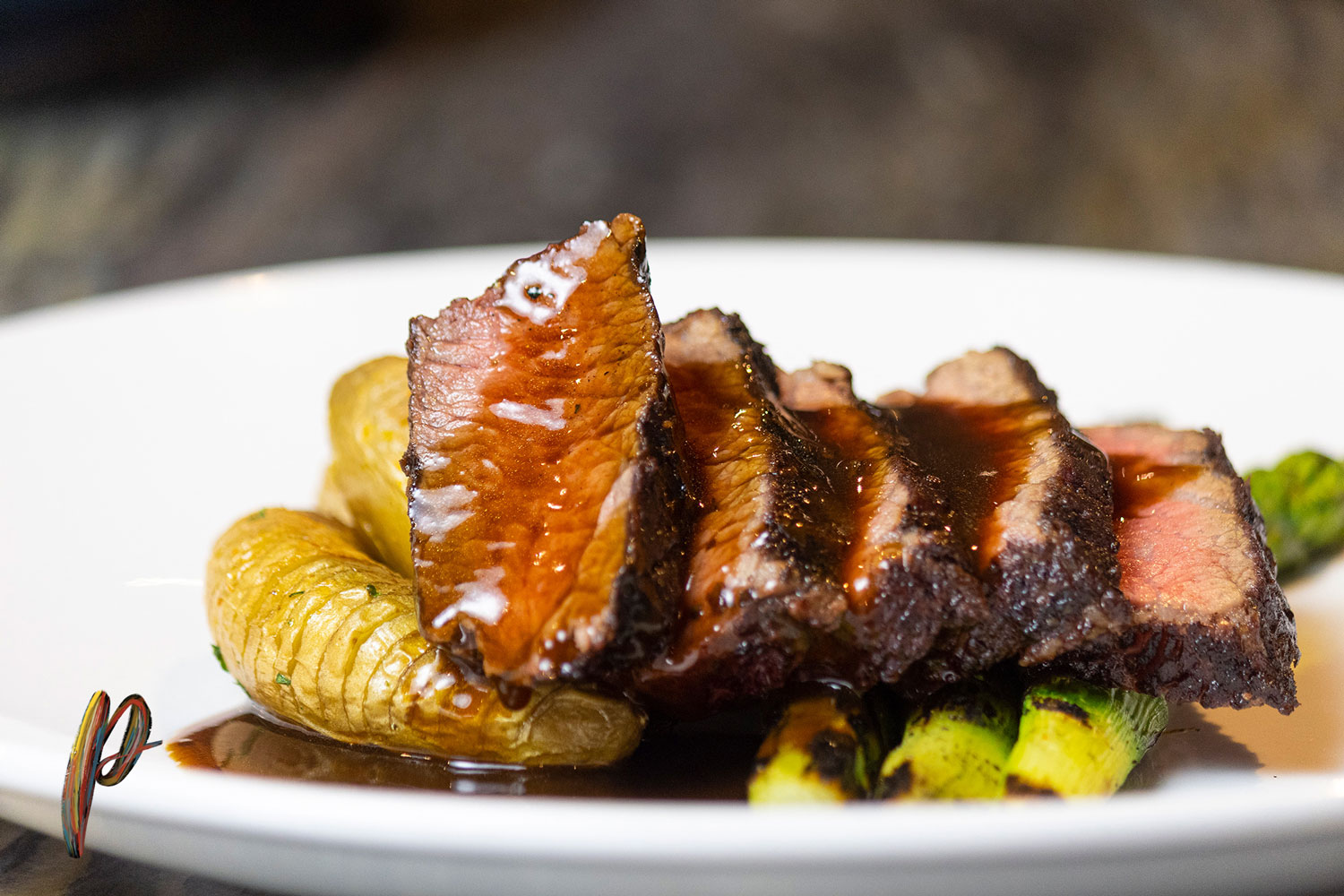 Photo courtesy of Pangea.
Pangea opened up in downtown Missoula in 2020 and has already become a local favorite for many, including those who love a good steak. After sipping on a glass of wine or one of their many craft cocktails, and perhaps nibbling on an appetizer like their 5 Spice Pork Belly, try their Peppered Steak Saltado or Zabuton Steak. And if you'll be dining at Pangea in the winter or fall, try to make plans for a Tuesday evening when they serve up their special Bison Prime Rib.