Ah, fall—the season of cozy sweaters, pumpkin spice everything, and of course, stunning autumn foliage. There's something truly magical about capturing the vibrant colors of nature during this time of year. And if you're looking for the ultimate destination to snap some breathtaking fall photos, Missoula should be at the top of your list. Whether you're a professional photographer or just someone who wants to up their Instagram game, Missoula has got you covered. Check out some of our favorite locations for fantastic fall photos in Missoula.
The M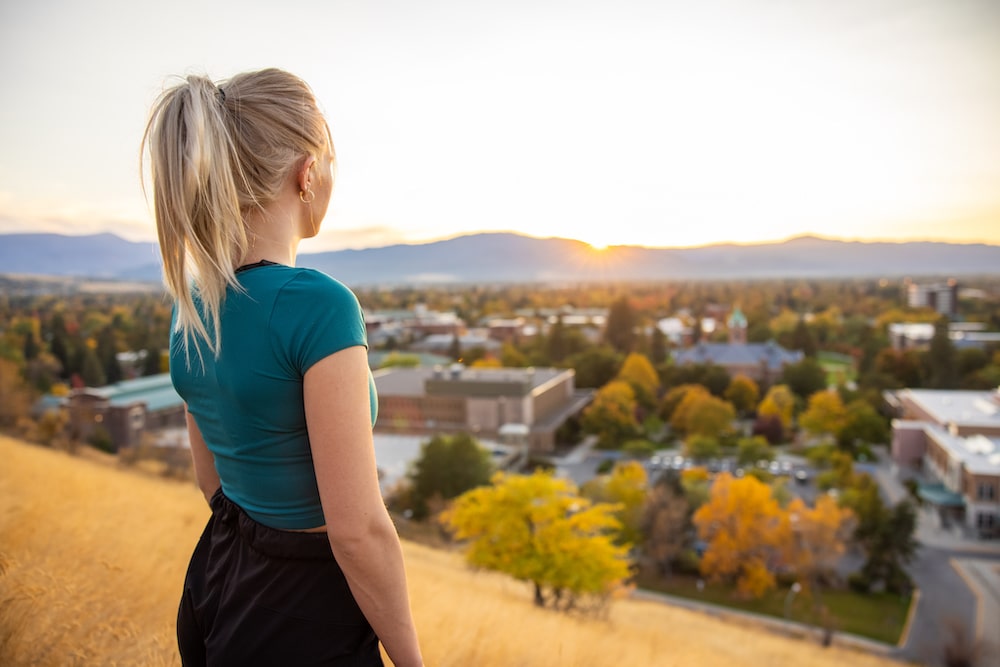 Perhaps the most classic hike in Missoula, the M hike on Mount Sentinel offers a big reward for your efforts. This short but steep hike winds through 13 switchbacks over 3/4 miles, but the end will result in stunning views of Missoula Valley and the town below.
Mount Jumbo
For panoramic views of the city and vibrant fall foliage, look no further than Mount Jumbo. This popular spot offers hiking trails that wind through golden trees and provide breathtaking vistas of the surrounding landscape.
Riverfront Trail System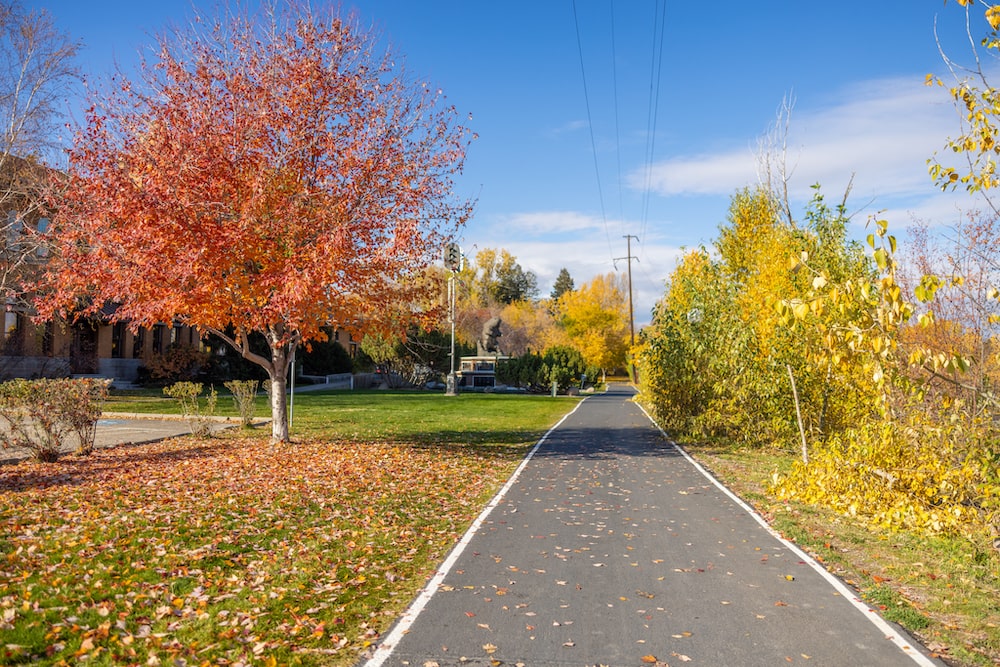 The Clark Fork River runs through the heart of Missoula (see, a river really does run through it), and the Riverfront Trail system is the perfect place to take in the vibes of Missoula on a flat, scenic and ADA accessible path. The trail weaves through downtown Missoula and past breweries, eateries, parks and more.
Rattlesnake National Recreation Area
For a more rugged and untamed autumn experience, venture into the Rattlesnake National Recreation Area. With its dense forests, relaxing creek views and stunning rock formations, this wilderness area offers endless opportunities for capturing the beauty of fall in its purest form.
University of Montana Oval
Want to capture the true spirit of fall in Missoula? Head to the University of Montana Oval, where you'll find a stunning array of trees in shades of red, orange, and yellow. This iconic location is the perfect backdrop for those classic fall photos—be sure to include the famous Griz statue in your shots, one of the most photographed spots in Missoula.
Greenough Park
Located on the banks of Rattlesnake Creek, Greenough Park is a tranquil escape in the heart of Missoula. The park features a mix of coniferous and deciduous trees, creating a stunning backdrop for your fall photos.
The Historic Wilma Theatre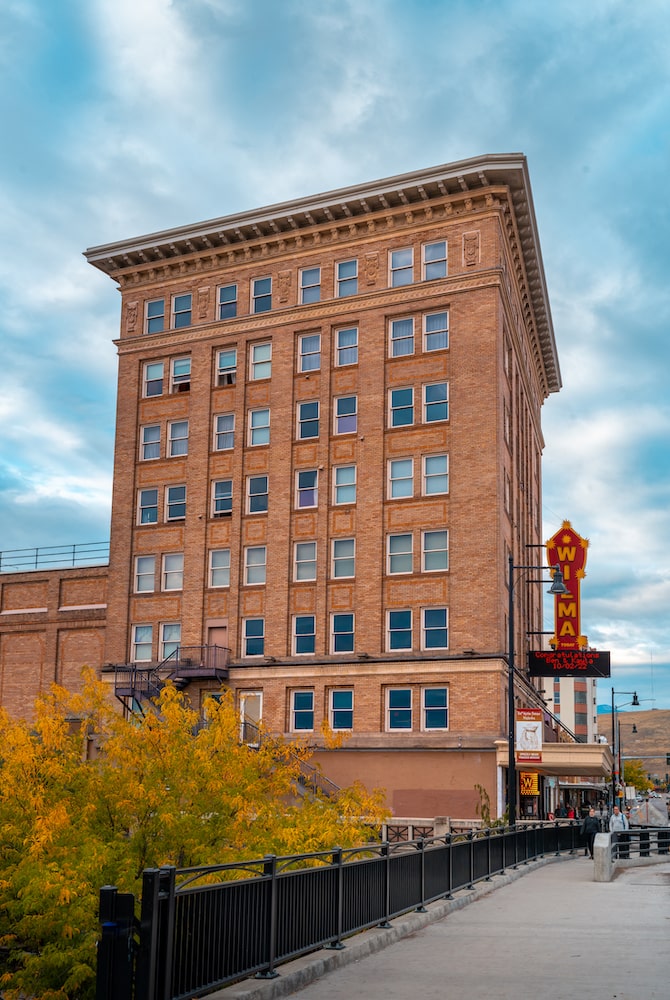 If you're looking for a unique backdrop for your fall photos, look no further than the Historic Wilma Theatre. With its iconic marquee and vintage charm, this theater adds a touch of nostalgia to any autumn shot.
Milltown State Park
Tucked away along the Clark Fork River, Milltown State Park is a hidden treasure for fall photographers. The park is home to trails that wind through stunning fall foliage, providing endless opportunities for breathtaking shots. Don't forget to bring your wide-angle lens to capture the expansive views of the river and surrounding mountains.
Downtown Missoula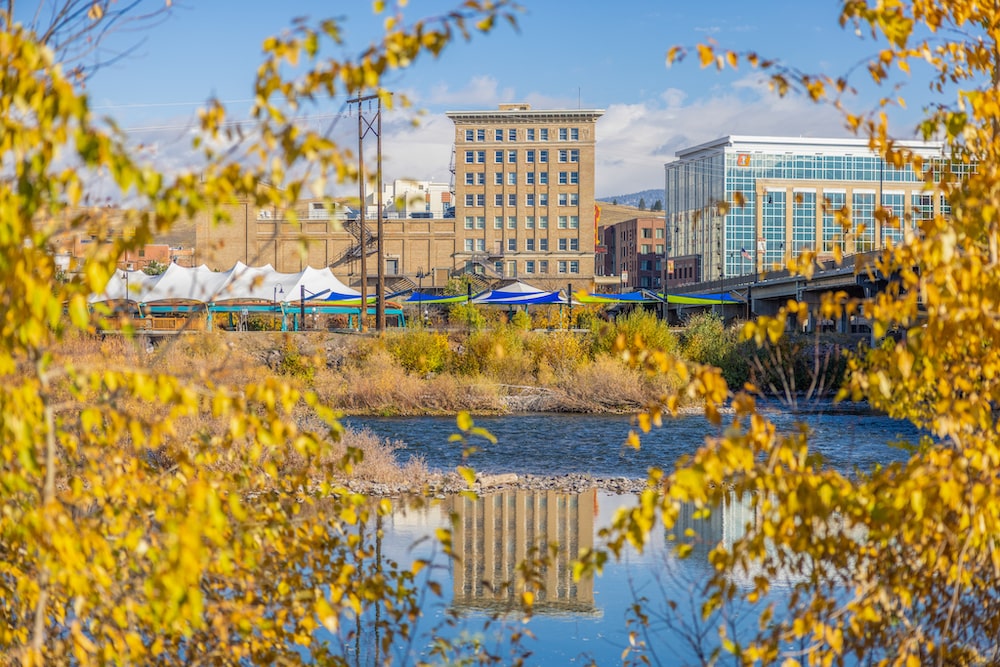 Who says you can't find fall foliage in the heart of the city? Downtown Missoula boasts tree-lined streets that come alive with vibrant colors during the autumn months. Take a stroll through the charming downtown area and capture the juxtaposition of nature and urban life.