Yes, it's that time of year again. Our surroundings are beginning to come alive—plants are sprouting, flowers are blooming and new wildlife emerges, signifying the arrival of spring and the beginning stages of summer. And to most Missoulians, that also signifies the return of our beloved farmers markets.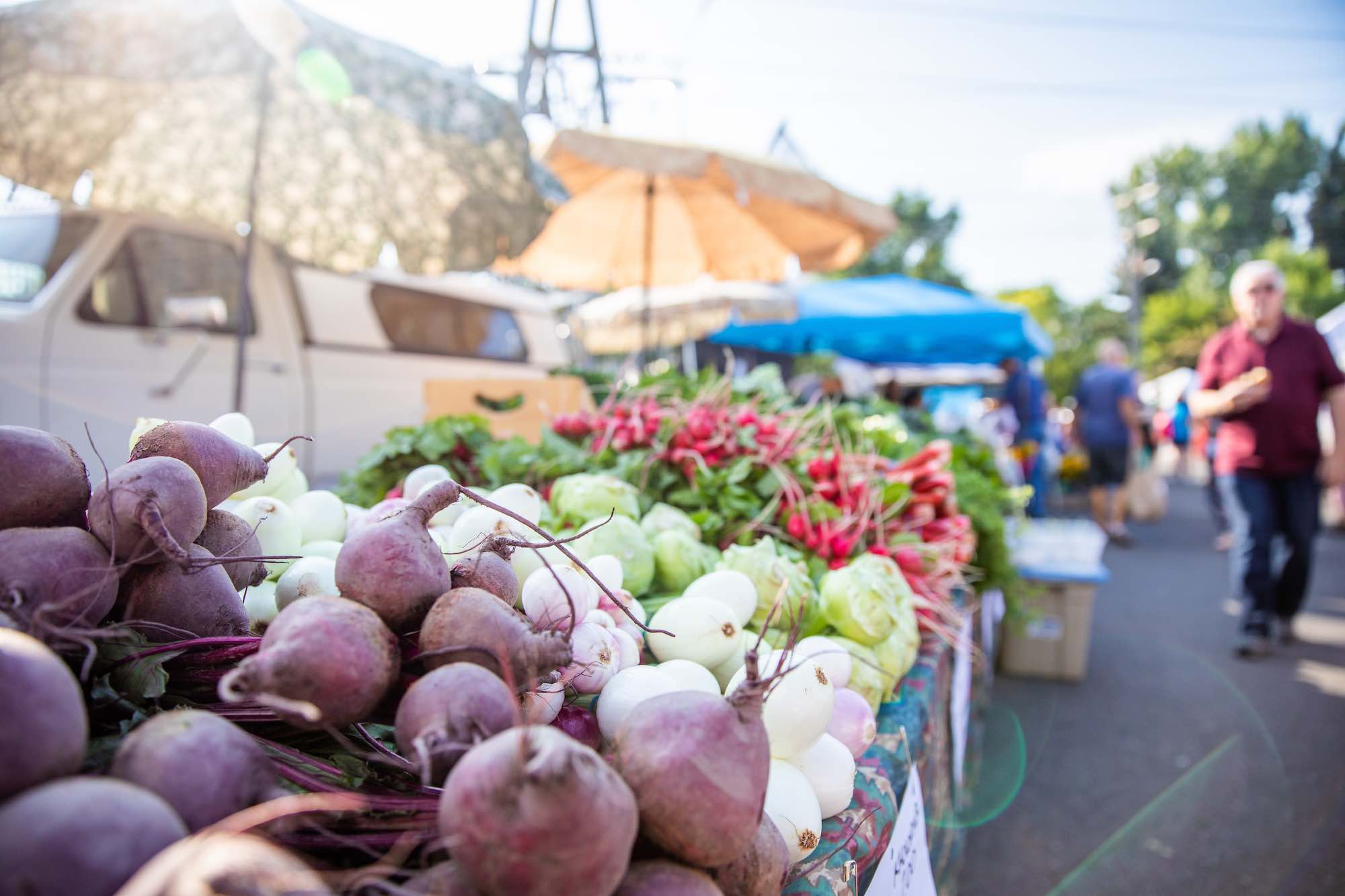 Missoula's outdoor markets are perhaps some of the most Missoula-esque events in town. Locals flock to the streets to peruse stands and chat with vendors, enjoy live music, socialize with familiar faces, and (most importantly) support the local businesses that serve as the foundation of the Missoula community.
As expected, this year is going to be a little different. Instead of grabbing a sunhat and hopping on a bike to join the crowds downtown, the popular Clark Fork River Market will first shift to online orders and curbside pickup. The first curbside pickup will be available on Saturday, May 16th and continue every Saturday of the season through October 31st. Local health officials have announced that live farmers markets may be permitted beginning Saturday, May 23rd, as long as their guidelines for maximum social distancing and sanitization are followed. The Clark Fork River Market is working on a plan to meet those requirements, and hopes to offer a live (but modified) market in addition to their curbside pickup within the coming weeks. According to recent posts on the Missoula Farmers Market Facebook page, they also plan to open up their live market  beginning Saturday, May 23rd. They will only be offering produce and plants at the Missoula Farmers Market at this time, but they are working on a new website where they will offer baked goods, honey, oil, vinegar and more.
The farmers markets are a huge source of income for many local farmers and vendors, many of which have started to innovate and find new ways to offer their homegrown goods to the public. Frank's Little Farm is an urban farmstead in the River Roads community, "dedicated to growing high quality produce without synthetic chemicals or GMO seeds." In conjunction with their Community Supported Agriculture program (CSA) and farmers market participation, they also began to offer shoppers another avenue to buy locally sourced organic goods: their farm stand. The stand is located on the corner of Curtis and Wyoming street, and their operating hours are stated as, "Open 7 days a week—We're open a lot, but not all the time." Follow along on their social media for farm stand updates.  
In addition to Frank's, Missoula has seen other businesses step up and find new ways to provide local goods. Cafe Dolce offers a "Farmer's Seasonal Box" with local greens, mushrooms and honey for pickup. Bridge Pizza created an entire online market where folks can shop for their favorite local goods from businesses such as Kalispell Kreamery, Big Dipper Ice Cream, Lake Missoula Tea Company and more! And the Good Food Store, known for it's seemingly endless selection of local products, offers curbside pickup for groceries.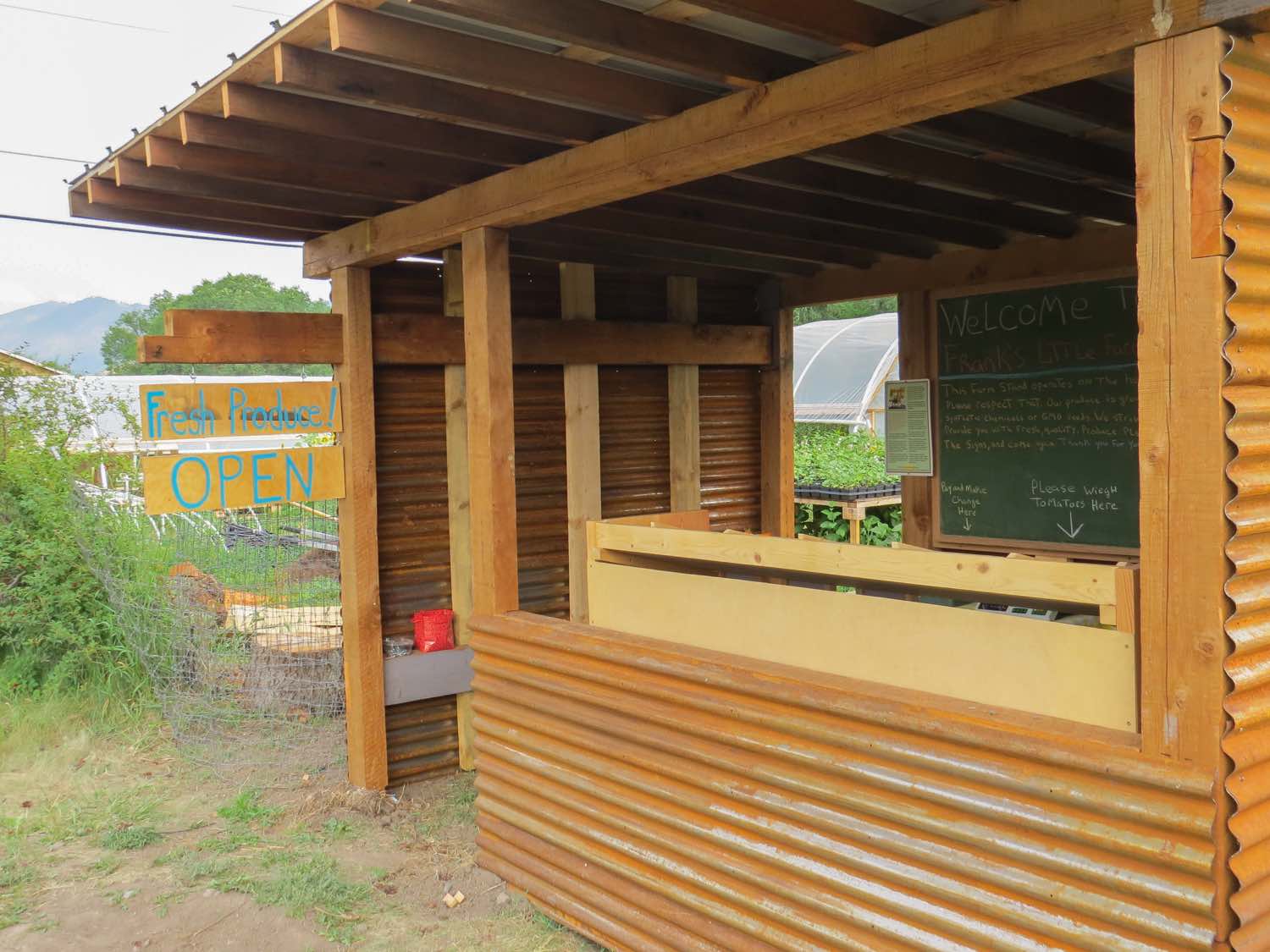 Photo courtesy of Frank's Little Farm.
This year, perhaps more than ever before, Missoula's farmers markets and the businesses that make up our favorite summer pastime need our support. So swing by Frank Little's or hop online to do your produce shopping, and support your favorite local businesses in new ways while still satisfying your farmers market itch.
Cover photo courtesy of Frank's Little Farm