Written by Lauren Hillestad
There's a lot to look forward to every fall in Missoula—sweater weather, Griz games, fall colors, apple picking and so much more. But one of our absolute favorite aspects of autumn here in Missoula has to be the seasonal specials that take over local breweries, distilleries, restaurants and coffee shops. Pumpkin spice lattes are just the start in our little food-obsessed mountain town. We're talking festive cocktails, seasonal brews, locally made cider specials and sweet treats around every corner. If you're looking to savor the flavors of fall in Missoula but you don't know where to start, you've come to the right place. Here are just a few of the local fall specials we can't get enough of.
Unique Vegan Doughnuts at Veera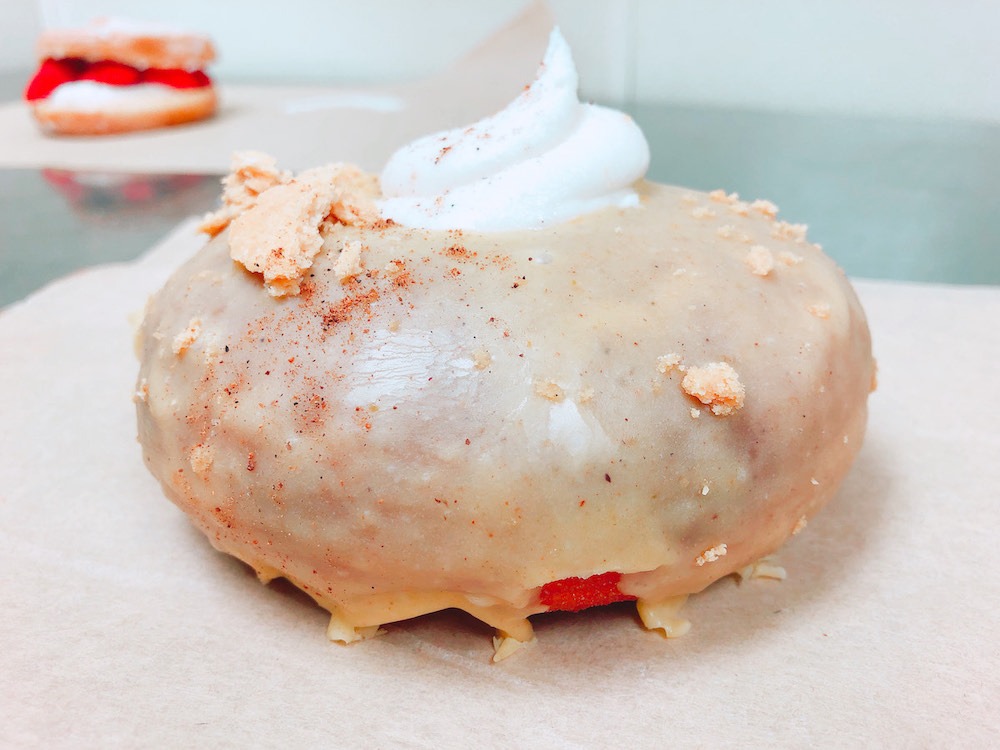 Photo courtesy of VEERA Doughnuts.
Veera is a new staple in Missoula's food scene, and they've already built a cult following. Vegan or not, the unique flavors at Veera are bound to impress anyone looking for a sweet or savory treat to jumpstart their morning (or afternoon, or evening—we don't judge). Lucky for us, Veera went all-out with the seasonal specials for their first fall in Missoula. For a classic fall treat, try their Pumpkin Pie doughnut with pumpkin glaze, pie crust and a vanilla buttercream center. If you're feeling adventurous on a chilly fall morning, go for the London Fog with an earl grey glaze, vanilla buttercream center and lavender sprinkled on top. And that is just the beginning—swing by Veera to hear about their full list of seasonal specials.
The Rotating Fall Menu at Top Hat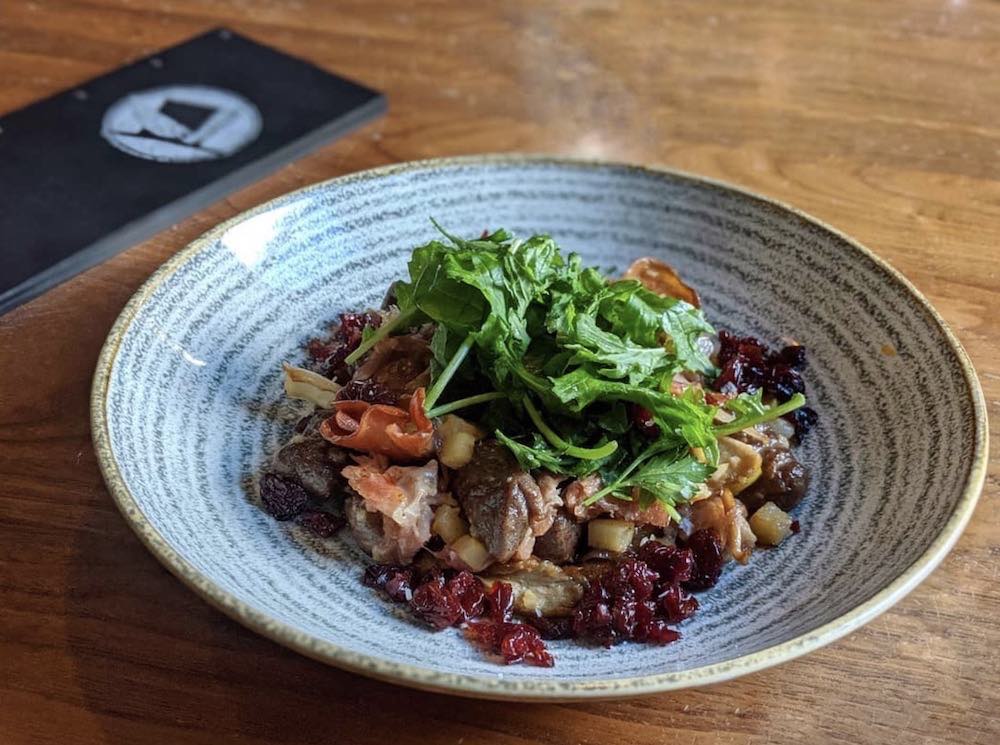 Photo courtesy of Top Hat Lounge.
Top Hat Lounge impresses us year round with their locally sourced, house-made dishes ranging from Thai vegan tacos to mouth-watering burgers. And, most importantly of all, the Top Hat serves up the best tater tots you have ever tasted. In addition to their usual menu, the Top Hat mixes things up as locally sourced ingredients change with each season. Their Fall Spice Gnocchi is a must-try, and new dishes are revealed constantly with their rotating weekly specials.
Endless Seasonal Pours at Draught Works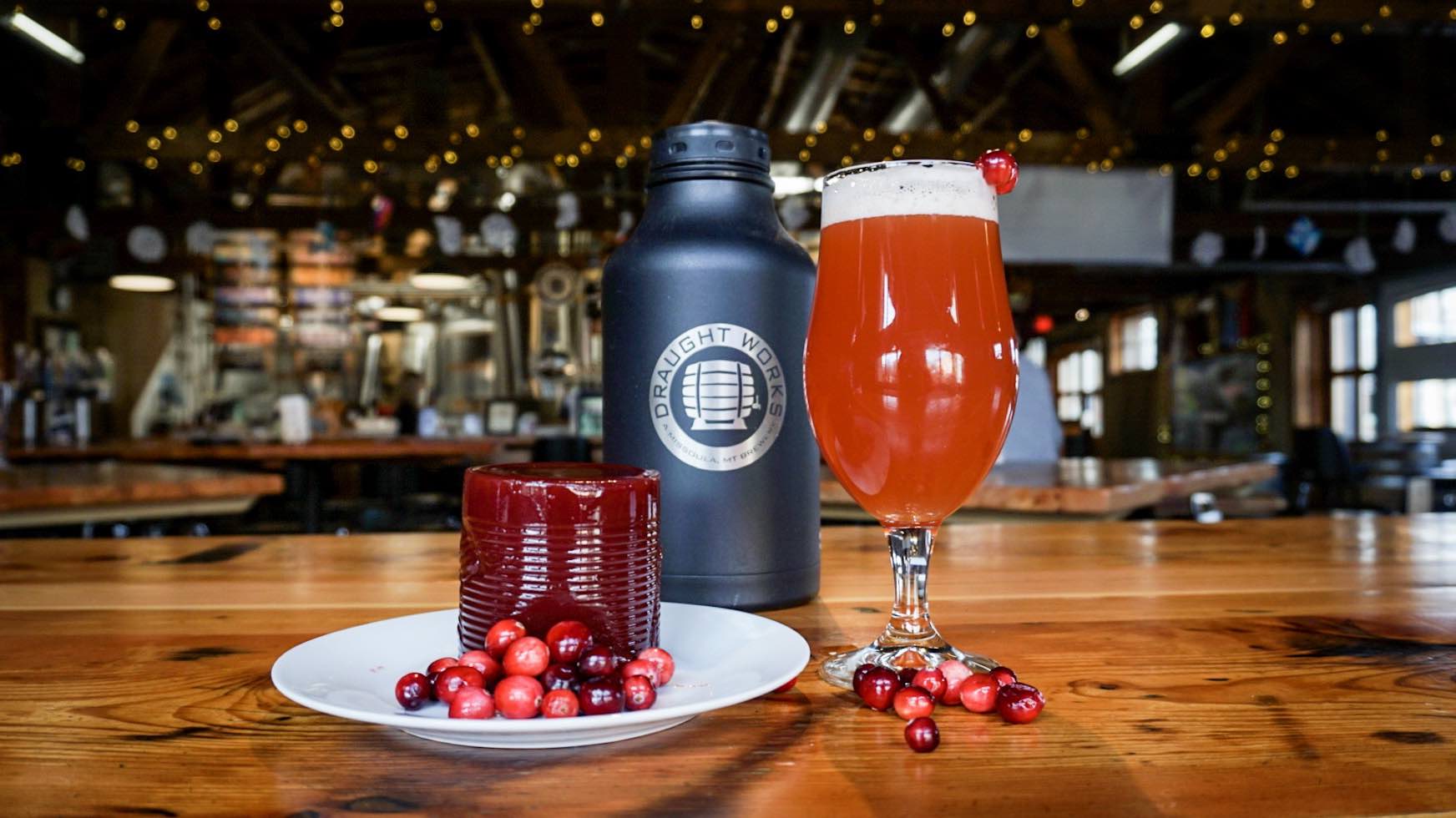 Photo courtesy of Draught Works.
If you've been to Draught Works more than once or twice, you've probably noticed how much they switch up their tap list. Of course you always have the fan-favorites like their Pineapple Express IPA, but as soon as the leaves start to turn, Draught Works starts to bust out the seasonal brews. Some of our favorites include their Cranberry Gose, Last Rites Mexican Chocolate Porter, and the tried-and-true Shreddy Day Winter IPA.
The Annual Gourdgeous Pumpkin Ale at Great Burn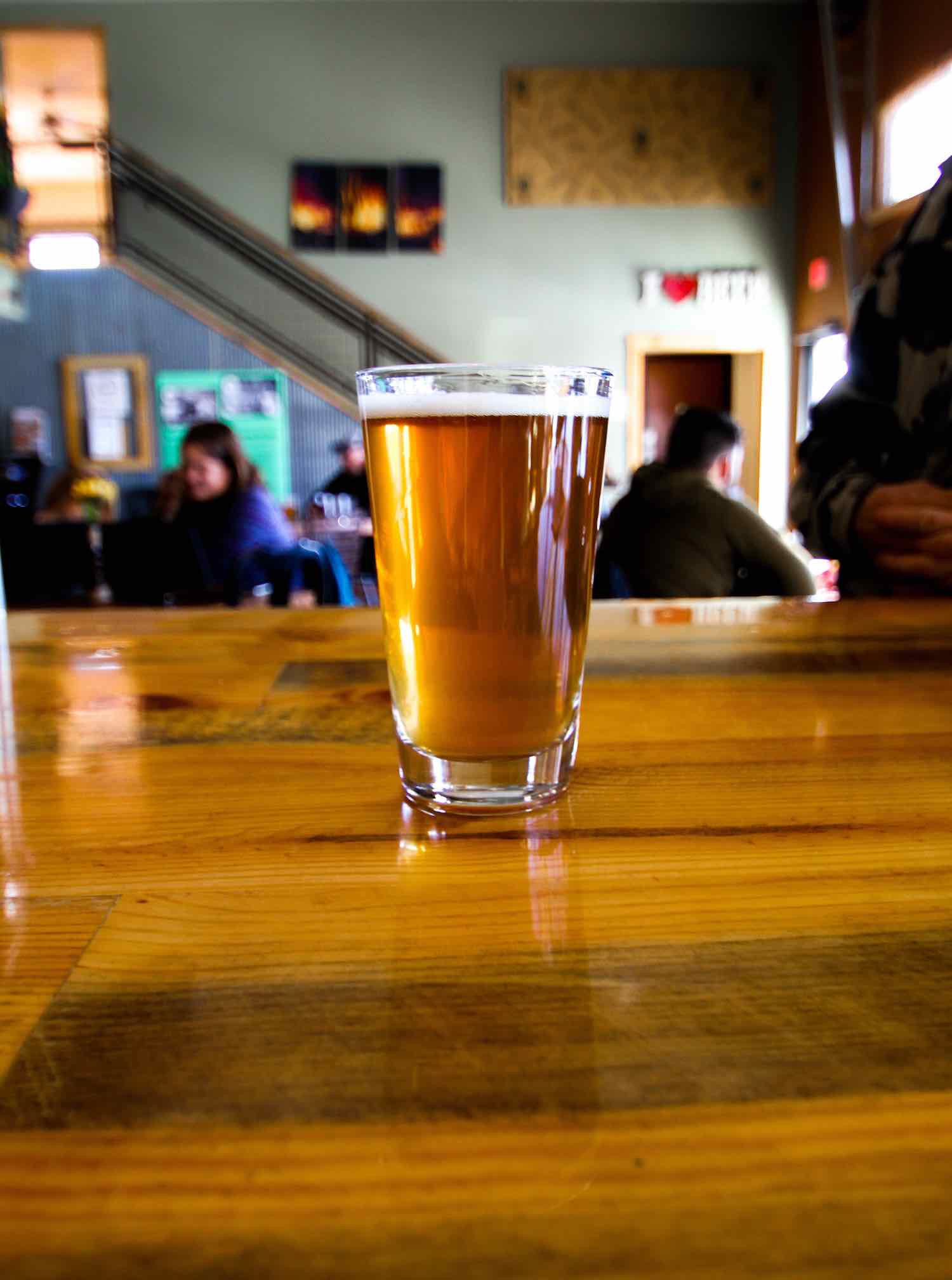 Some seasonal specials are a surprise, while others are eagerly awaited by locals all year long. The Gourdgeous Pumpkin Ale at Great Burn is one of those specials we can't wait to get our hands on each fall, and you'll just have to try it to understand why. Locally grown, organic pumpkins are the key ingredient, while ginger, cinnamon, nutmeg, cloves and allspice add the perfect autumn zest.
Fall Cocktails at Montgomery Distillery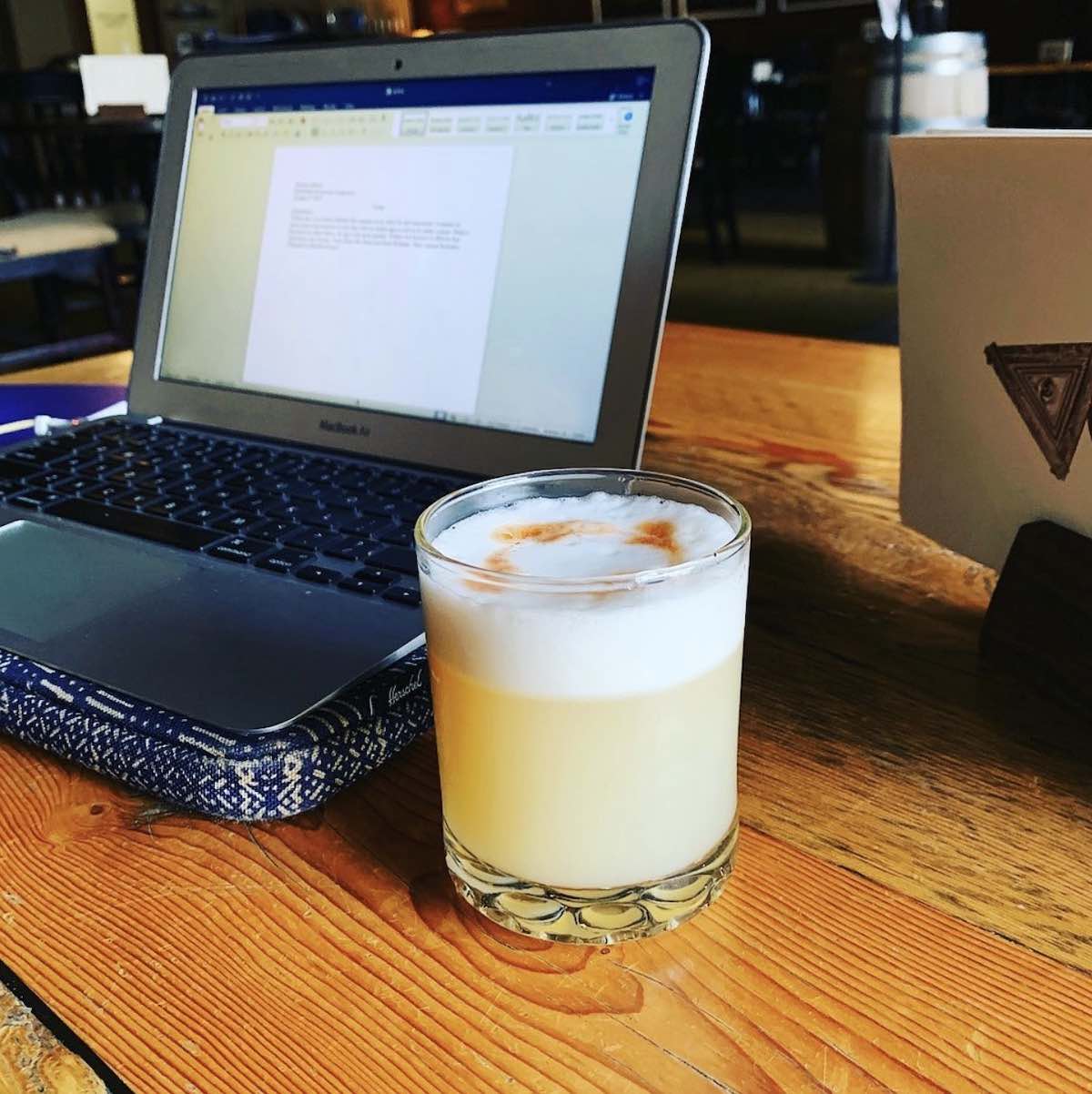 Photo Courtesy of Montgomery Distillery
Beer can't take all the credit for seasonal drinks to sip on in Missoula. Montgomery Distillery, among other bars and distilleries in town, mix up their menu in celebration of fall. Keep it classic with a Moscow Mule or an Old Fashioned, or mix things up with a seasonal special like their Almond Sour with vodka, almond liqueur, demerara, lemon and egg whites. Yum!
Pretty Much Everything at the Good Food Store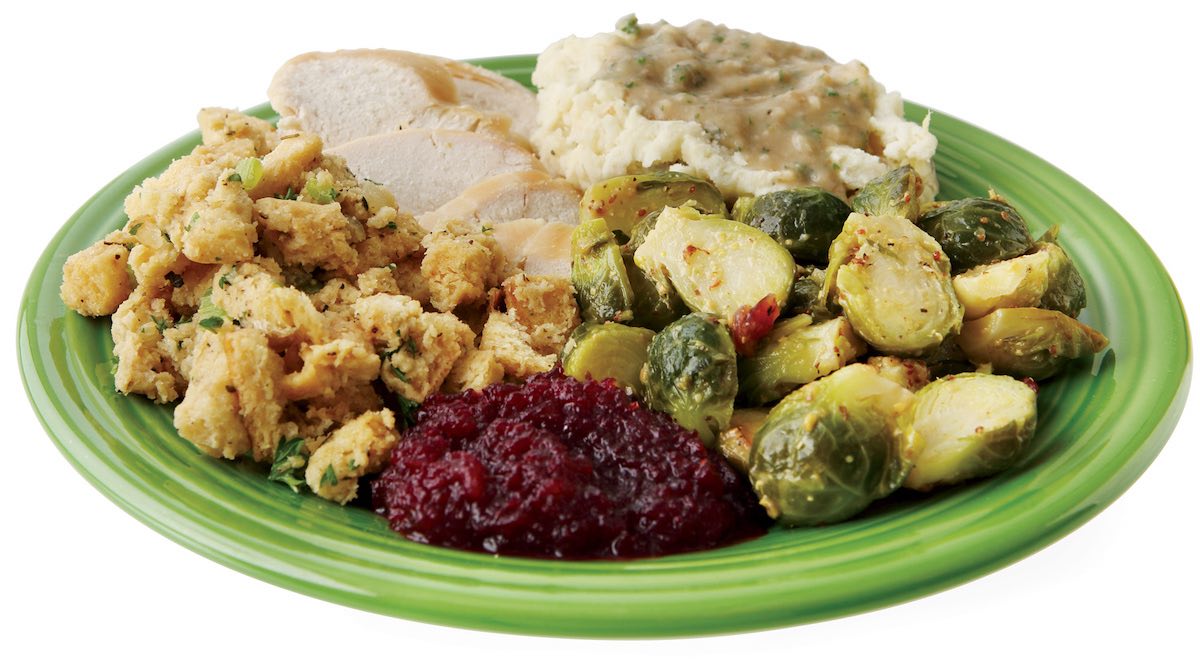 From the pre-made dishes, to the fall specials in their cafe, to the Thanksgiving turkeys themselves, the Good Food Store comes through in more ways than one when it comes to fall eats in Missoula. Their Truly Pumpkin Latte uses house-made pumpkin spiced syrup with real pumpkin, and their deli will actually cook some (or all!) of your Thanksgiving feast for you. Dishes you can pre-order include their Roasted Garlic Parmesan Mashed Potatoes, Brussels Sprouts with Mustard Apricot Glaze, Sliced Roasted Free-Range Diestel Turkey Breast, Orange Cranberry sauce and much more.
Organic Specials to Keep You Cozy at Black Coffee Roasting Company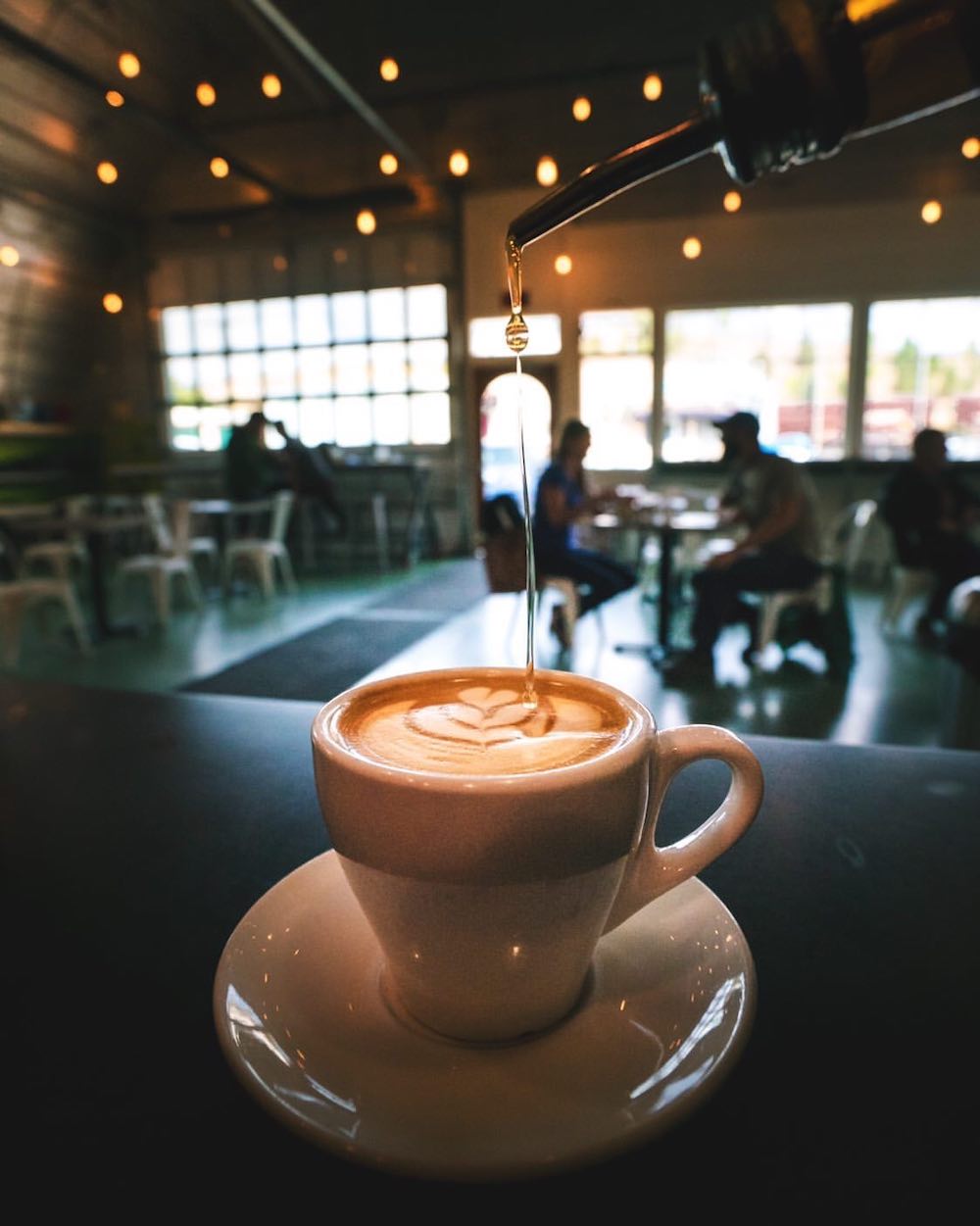 Photo Courtesy of Black Coffee Roasting Company.
Sometimes the best fall treat of all is a warm cup between cold hands. Missoula is dotted with coffee shops throughout the city, and one of our go-to spots is Black Coffee Roasting Company. This season, we recommend their delicious Organic Maple Syrup Latte.