There is no place better than Western Montana to experience all that fall has to offer: gorgeous scenery, festive events and activities, and the absolutely perfect weather. Fall in Missoula brings seasonal fun for the people of all ages and provides the perfect backdrop to spent quality time together as a family.
Pumpkin Picking
Turner Farms, located in the Orchard Homes neighborhood in Missoula, is open year round as a farm stand to buy local products, and every October Turner Farms welcomes locals and visitors alike to Pumpkintober at Turner Farms, an annual pumpkin patch and fall-themed fun-fest. Explore the farm, say hello to the friendly farm animals, enjoy face painting, live music, food trucks and more all while browsing for the perfect pumpkin to carve.
Fall Farmers Markets
The Missoula farmers markets are a favorite no matter the season, but there are something really special about the markets in the fall. Open from May through October on Saturdays, the farmers markets in downtown Missoula are the place to experience Missoula's community and farm scene. Kids will love the live music and delicious snacks and foods at the market, and the parents will love all the local produce and goods. Grab a bite at one of the market's many food truck options before hitting the town or trails with the whole family.
Griz Games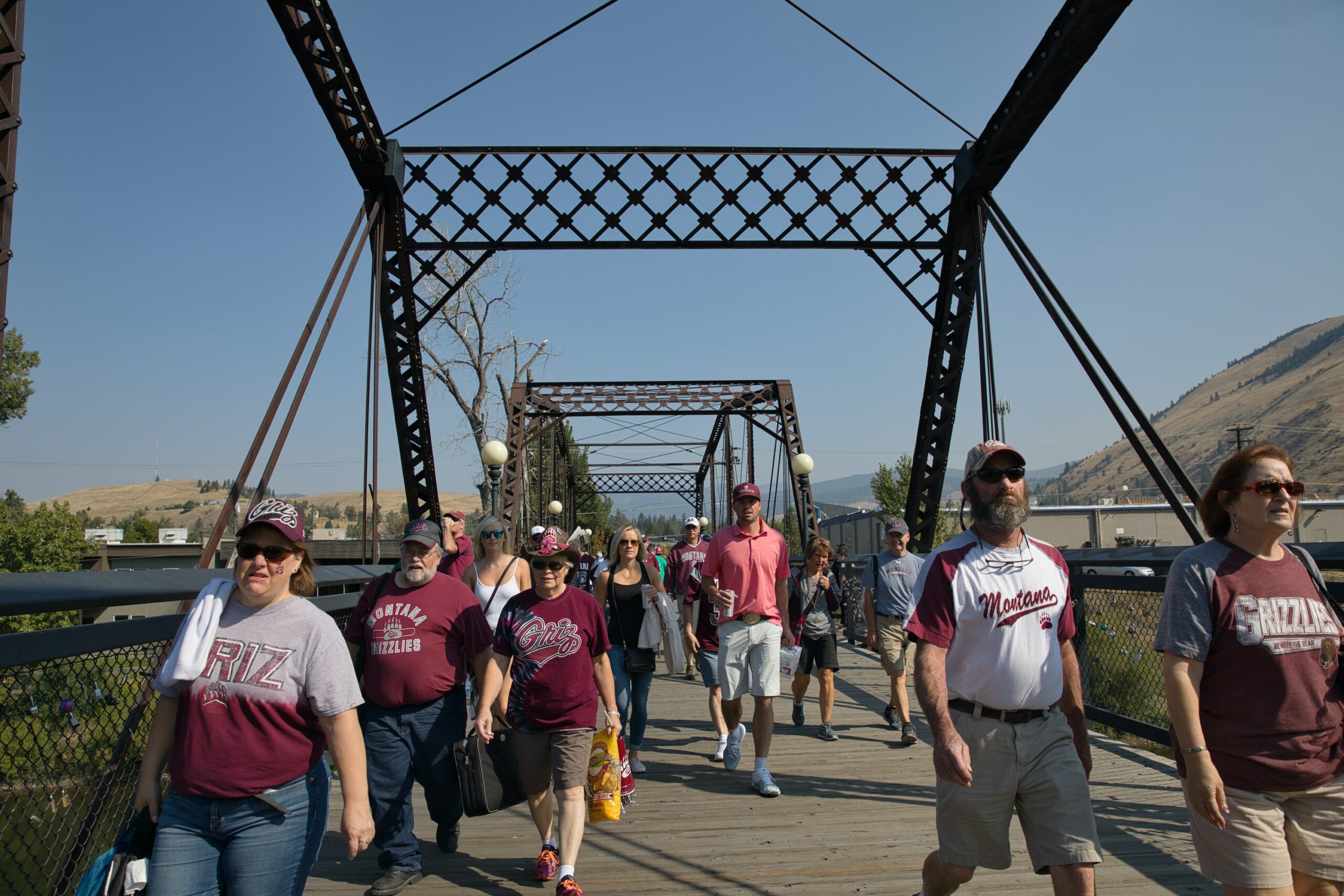 The University of Montana calls Missoula home, and fall is a special time of year for UM students, alumni and fans. Football season brings a different type of spirit to fall in Missoula, and Saturdays call for dawning maroon and cheering on the Griz with the whole family. Kids will love Monte, the mascot, and the marching band's pep music as well as cheering on the team!
Festive Events
Missoula's events calendar is always full, but in the fall it is especially packed with family-friendly events. From haunted houses and pumpkin patches and everything in between, there is something for everybody in the family in Missoula. Get in the spirit with the Missoula Children's Theatre's plays and kids workshops; have a sweet Halloween at the Halloween Candy Crawl; and reflect and celebrate at the Festival of Remembrance.
Fall Hiking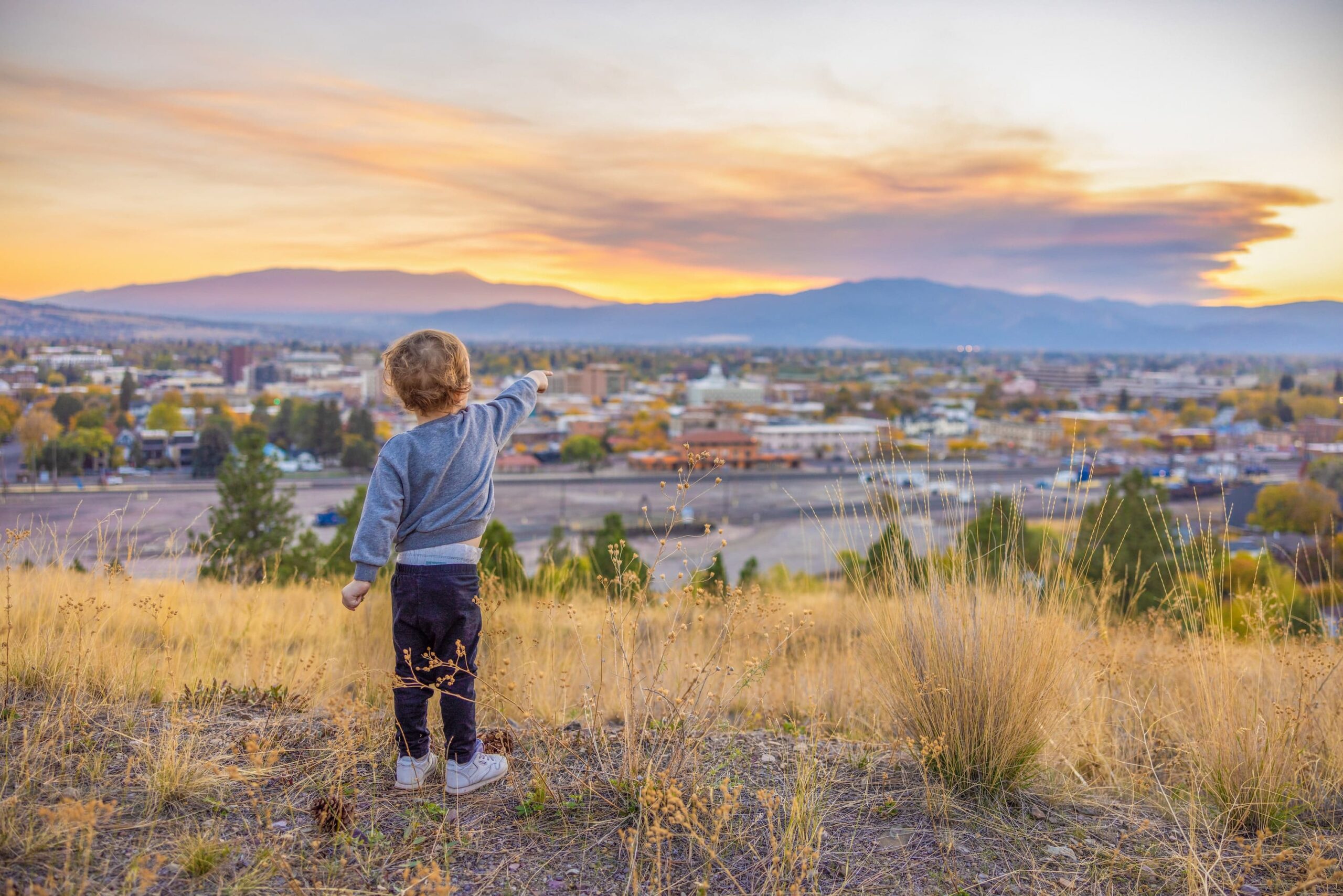 There is nothing like nature to bring families together, and Missoula has the perfect landscape to explore and take in the gorgeous scenic foliage of western Montana. With trails ranging from a quarter mile jaunt to an all-day affair and ranging from easy to challenging, you are sure to find the right fit your family. Particularly kid-friendly hikes include Waterworks Hill a trail and the M where for a little effort you will find epic mountain views and Rattlesnake Recreation Area which is relatively flat and fast with gorgeous forested views.
Scenic Driving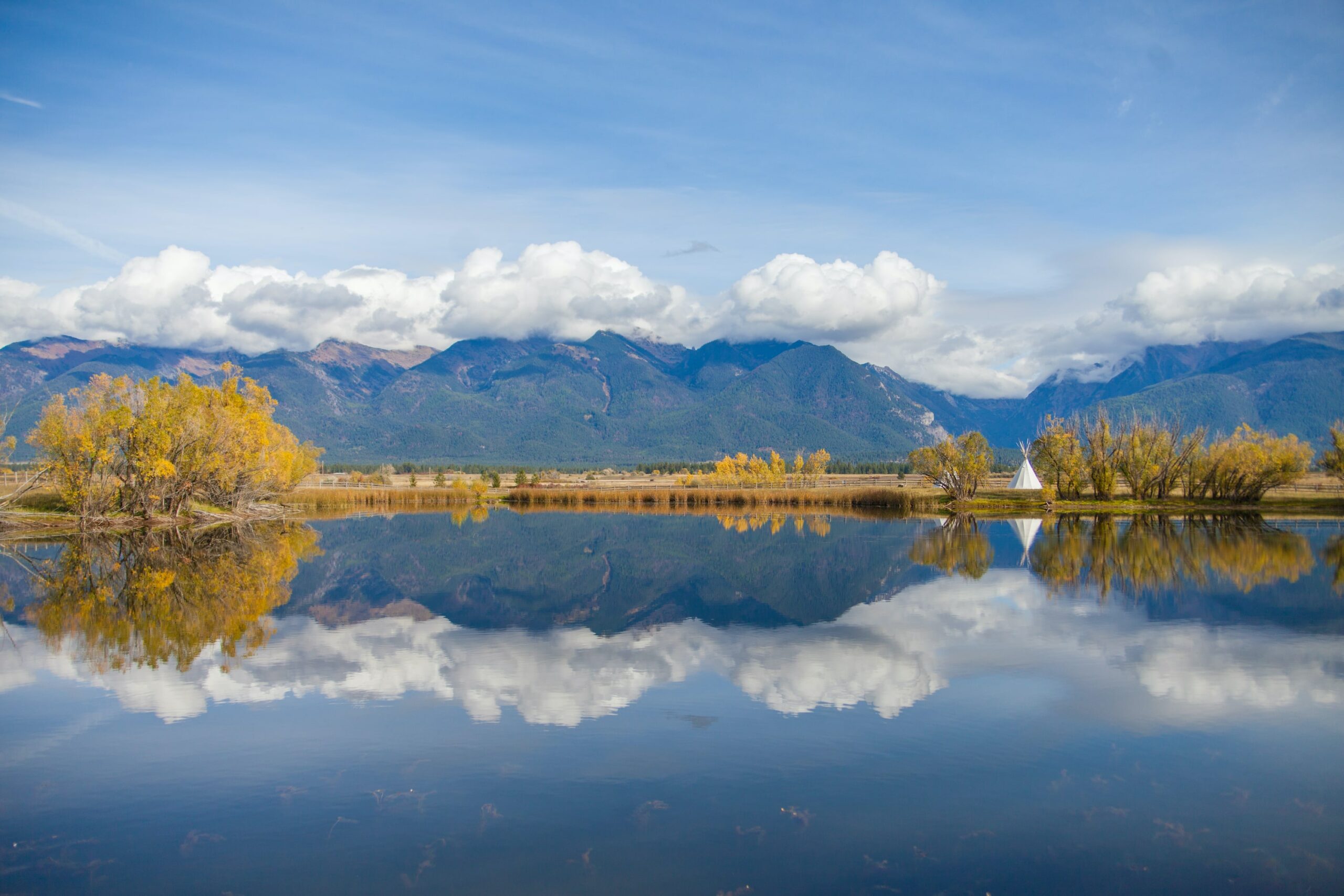 Missoula is centrally located in five river valleys, meaning there are endless opportunities for adventure no matter which direction you want to go. For this reason, scenic driving is a popular activity in Missoula, and in the fall it is especially beautiful as the mountains and forests surrounding town change from greens to gorgeous shades of oranges and golds. Explore the small towns in the Missoula area and all the gems of discovery that lie in between. Check out some of our top scenic drive recommendations here and get to planning!