On Saturdays in Missoula, Washington-Grizzly Stadium becomes the 6th largest town in Montana when approximately 26,000 loyal fans fill the stadium to cheer on the University of Montana Grizzlies. Football is a way of life here in Missoula. Maroon can be seen on every street corner as locals show off their Griz pride. This is probably why Washington-Grizzly Stadium has ranked on lists like NCAA's "The 10 best FCD stadiums to visit according to fans" and Stadium Journey's "Best Stadium Experiences by League" lists.
It can be hard to navigate the ins and outs of Griz games like a local, so we have put together our best tips and advice to help you enjoy game day without any worries.
Where can I get Griz gear?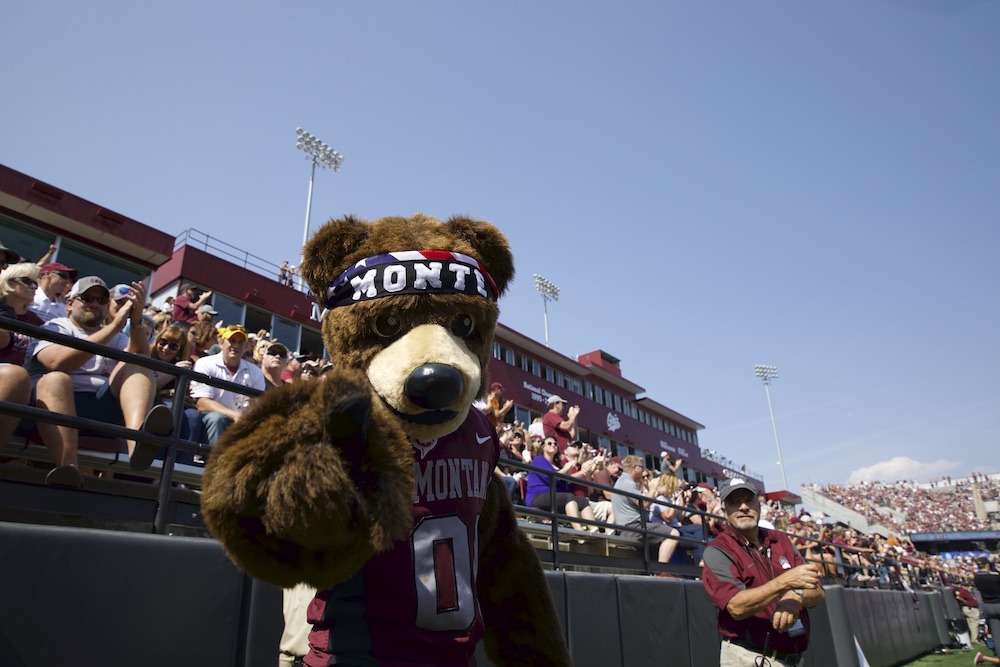 The University of Montana's bookstore is your on-campus stop for Griz gear shopping, while the M store downtown offers a nice selection of official gear, too. For fast and affordable options close to the action, check out Albertson's Eastgate, or drive over to Reserve and visit Target or Wal-Mart.
Where can I get tickets?
Tickets can be purchased through the University of Montana in advance, or you are almost guaranteed to find fans selling extra tickets the day of the game. The box office opens three hours before kickoff, so check start times for your game to determine when is best to pick up your tickets.
Where should I park?
You can purchase parking through UM's site (you can even get season parking with the purchase of your season tickets), though spaces are based on availability. Otherwise, street parking is the name of the game. Luckily, Missoula is a very flat and walkable town, and parking away from the stadium only gives you the chance to stroll through downtown or along the Riverfront Trail system on the way to campus. Residential parking and parking in the downtown district is acceptable, but steer clear of business parking (like Albertson's) and campus parking, as most lots are pre-pay lots. Or, skip the struggle of parking altogether and take one of the University of Montana game day shuttles.
Where can I tailgate?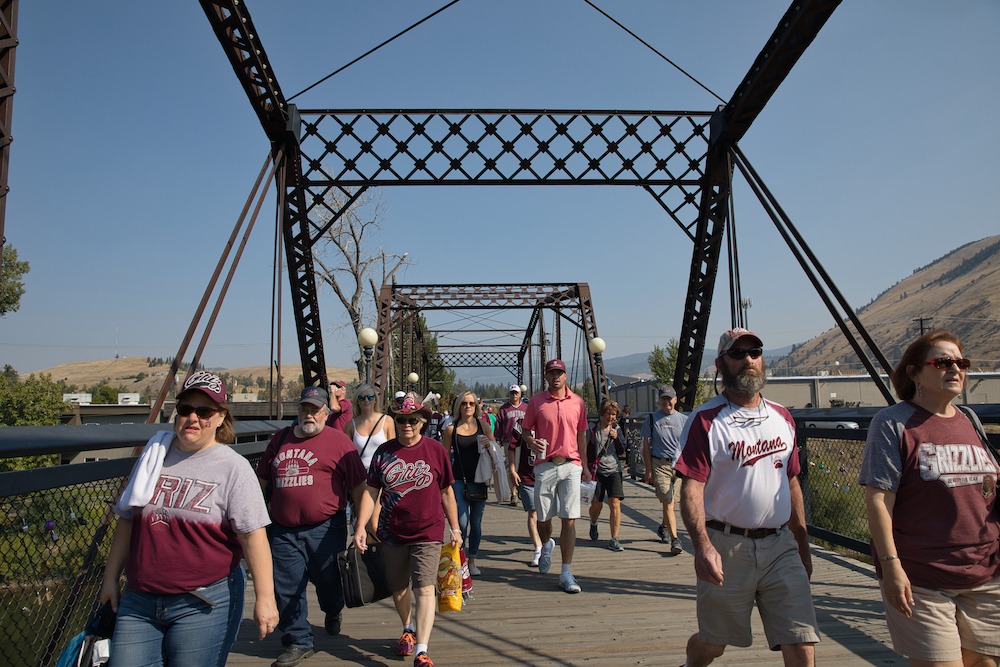 Tailgating is allowed in various locations on the University of Montana's campus, and cars will need a special tailgating permit to enter the tailgating area. Open container is allowed in designated tailgating zones but not allowed on the rest of campus or in the stadium.
Where can I watch the Griz game in Missoula?
No ticket? No problem! Head over to the Press Box just outside of campus on Broadway to immerse yourself in the game day experience. Locals-only dives like Red's Bar and Missoula Club, both located downtown, offer cheap beer and food as well as a fun atmosphere to cheer on the Griz with Missoulians. For a more low-key viewing experience with a huge food and drink menu, check out Tamarak Brewing or The Still Room.
What am I allowed to bring into the stadium?
All Griz games have a "clear bag" policy, so you'll need a clear plastic bag that's 12" by 12" by 12" in order to bring your things into the stadium. You can get these bags at spots such as the M Store, Universal Athletics, and Bob Wards. Blankets, binoculars and warm jackets are still allowed and do not need to fit in the bag!
What foods and drinks can I buy at the stadium?
Alcohol is prohibited at the stadium, either to be brought in or for purchase. Instead, enjoy good ole-fashioned game day favorites like soda, hot chocolate and coffee, popcorn, hotdogs, nachos and candies.
What are some game day traditions?

Before every home game, be sure to check out the Griz Walk. Fans line up outside of the Adam's Center, along with the UM band, and welcome the Griz football players and coaches before their game.
During the game, the mascot, Monte, has antics up his sleeve to keep the crowd entertained. He will flip and jump to cheer on his team, and there is even a Monte video between quarters that is shown at every home game.
A cannon sounds loud and proud every time the Griz score a touchdown.
What happens at half time?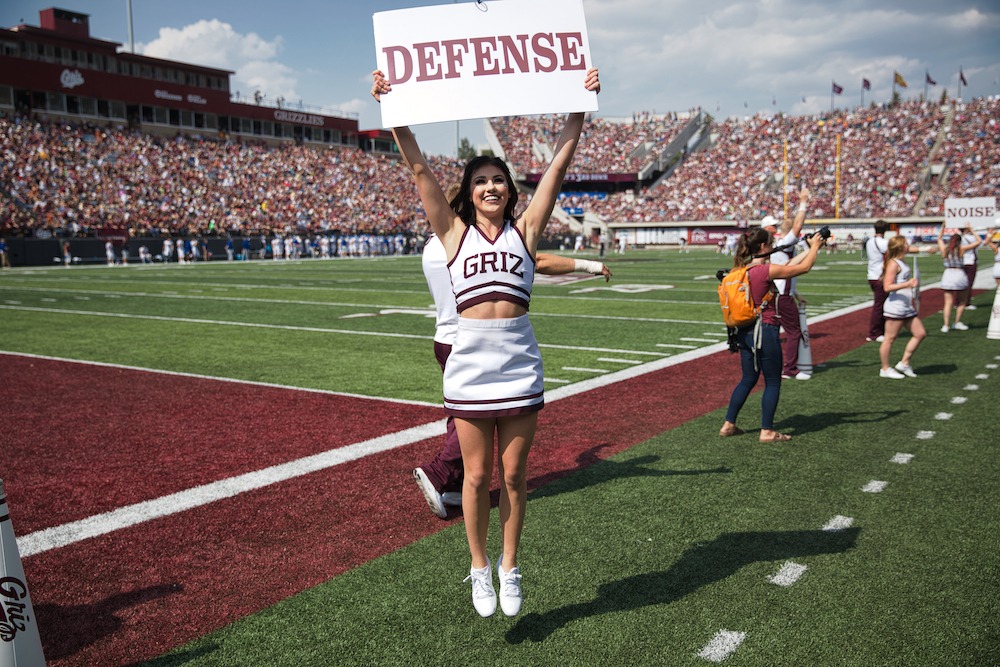 The UM marching band comes out to entertain the crowd every half time in the stadium. Washington-Grizzly stadium is one of the last stadiums in the country that allows fans to exit during halftime and re-enter, so you can return to your tailgate before cheering on the Griz for the second half, too.
What happens after the game ends?
As with any event, traffic can get jammed up as people leave the stadium. You can choose to head straight to your car, or you can head over to the Press Box or almost any bar, brewery or restaurant downtown and join in the merriment that is Missoula on game days. Many people return to their tailgates, as well, for a continuation of spirited fun!
When are the top rivalry games?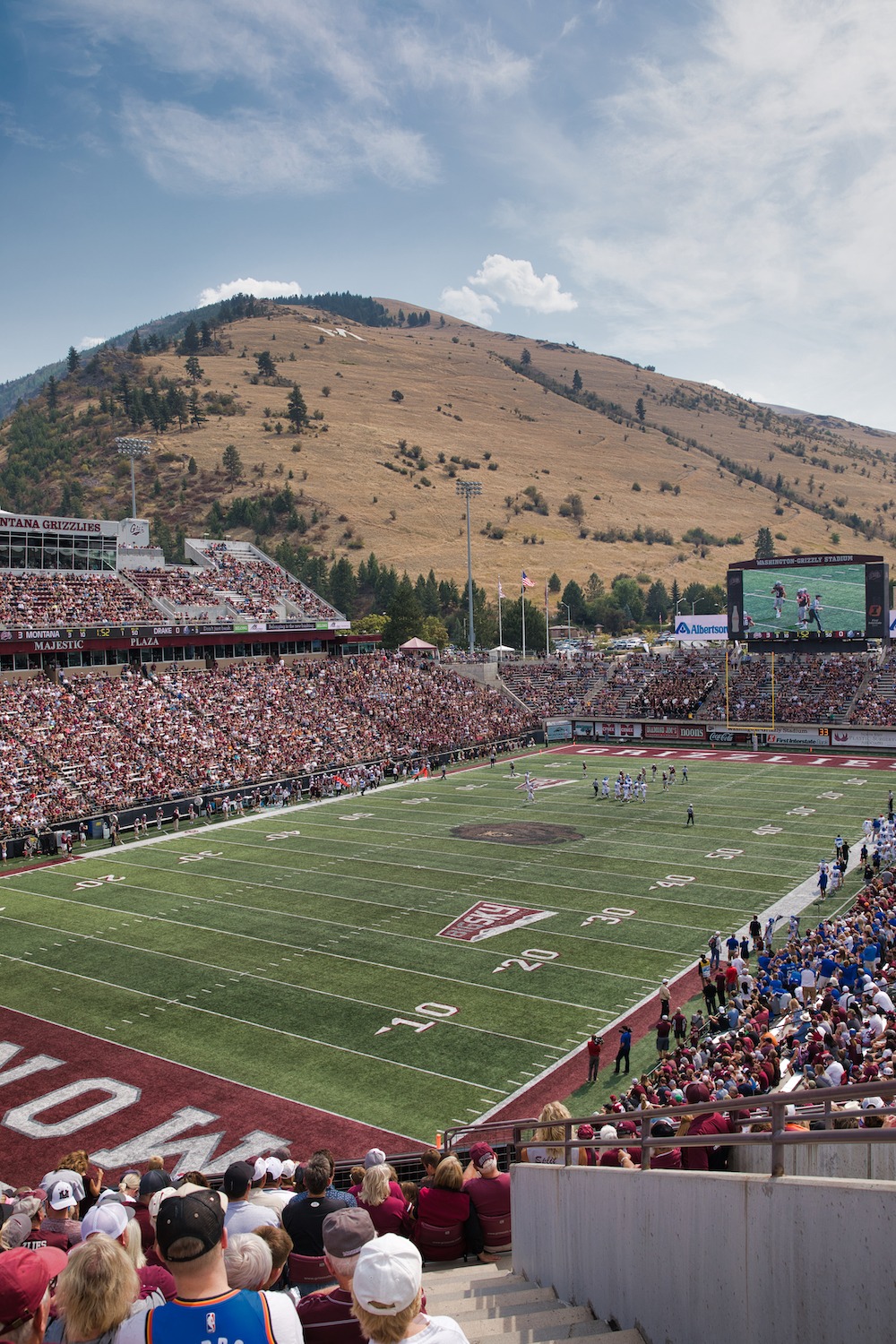 The Griz's top 2 rivalries are against MSU's Bobcats and the University of Idaho Vandals.
The Brawl of the Wild takes place every other year agains MSU, and the Little Brown Stein takes place every other year against Idaho. Each year, at least one of these events falls on a home game in Missoula, with the alternating year being away.