Missoula & The Feeling Of Home
Written by Kathleen Goodwin
Perhaps one of the proudest things about Montana are the quality, local items that are created here. Visitors and locals alike seek out the "Made in Montana" tag, and for good reason: Montanans are skilled artisans, and the products coming out of the state rival anything found in the country. One such product that has become a staple in the Missoula community is Arthur Wayne's hot sauces. Arthur Wayne calls Missoula home, and he sat down with Destination Missoula to talk about the origins of his business, his inspiration for new flavors, and why he proudly calls Missoula home.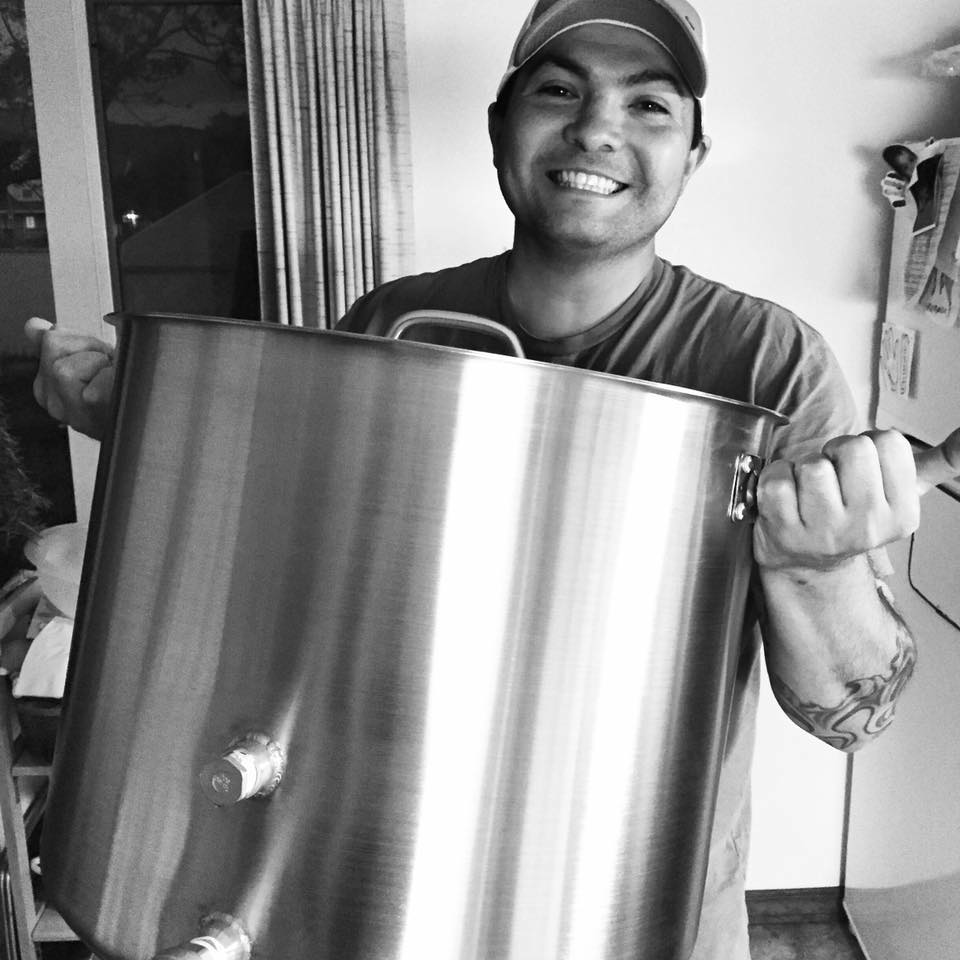 Arthur Wayne is originally from Northern California, but he moved to Missoula in 2009. "I wanted a change of pace. I just decided that I was over city life [in California]. And so we came out here and started a new life. It's been really fun and a culture shock, a little bit. At first it was hard [to acclimate to the cold,] and now the cold doesn't bother me anymore. It is a part of me. I go out and barbecue in my flip flops."
Arthur Wayne studied nutrition in school, and he always dreamed of owning his own business. "I've always had a dream of being an entrepreneur in one way or another. When I was going to school, I studied nutrition and kinesiology. I wanted to practice sports medicine. I wanted to create a pill that shattered obesity." Starting a family and putting his career on hold, Arthur instead found a different dream of creating natural hot sauce products. He explained that he never sought out to create a hot sauce business, and instead it happened organically in his home kitchen one day as he was making breakfast.
"One day [when I was still living in California], I was in the fridge looking for some hot sauce for my breakfast. I've always been a spicy fan, so I have 20 bottles of hot sauce in my fridge on any given day, and on that day, they were all just from retailers—I wasn't making hot sauce then. I stood there, and I took them all out and started looking at the ingredients and thought, 'I can make something just for fun. Let's try it.'"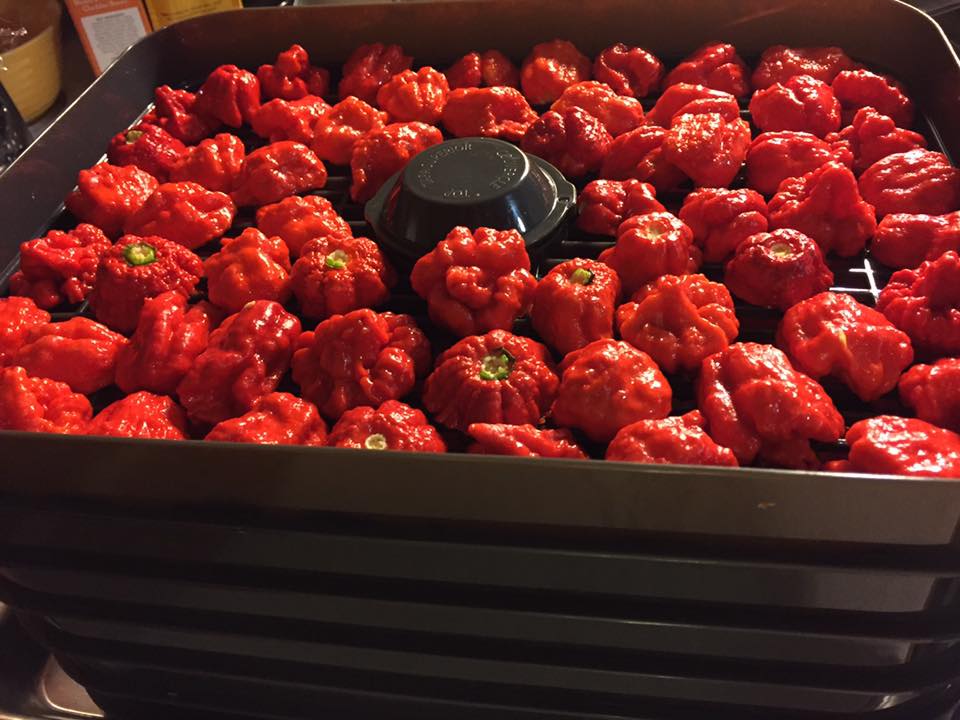 Growing up in a Mexican American family with wonderful cooking by his mother and grandmother inspired Arthur Wayne's recipes for his hot sauces. On that day, when the initial concept for what is now Arthur Wayne Hot Sauce started, Arthur went to the store and bought habanero peppers, salt, and garlic and started practicing. Little by little he started throwing away all the store-bought hot sauce in his fridge and only used the sauces he made himself.
"My friends would come over [and try all the sauces], which was a lot of fun. It was nice to have a hobby." And for several years, making hot sauces was just that: a hobby.  He said he never dreamed of it turning into a business until he moved to Missoula and got support from the community and his new friends.
"When you live in California, nobody really cares about local. But here in Missoula, people are all about local. Everyone gets excited about this wonderful cheese from this one farm and all these wonderful products made in Montana, and that inspired me. The community inspired me. Living here for a couple of years and having already a background in making hot sauce for myself, a lot of my new-found friends told me, 'Wow, you really need to do this.' It was more of the community and my friends pushing me to release my sauces, and just the warm feeling from people that made me feel like it was okay [to go for it]. I never thought that I would make hot sauce for a living. It was just a hobby. But as more and more people responded to my sauce, I woke up one morning and knew that this is what I needed to do."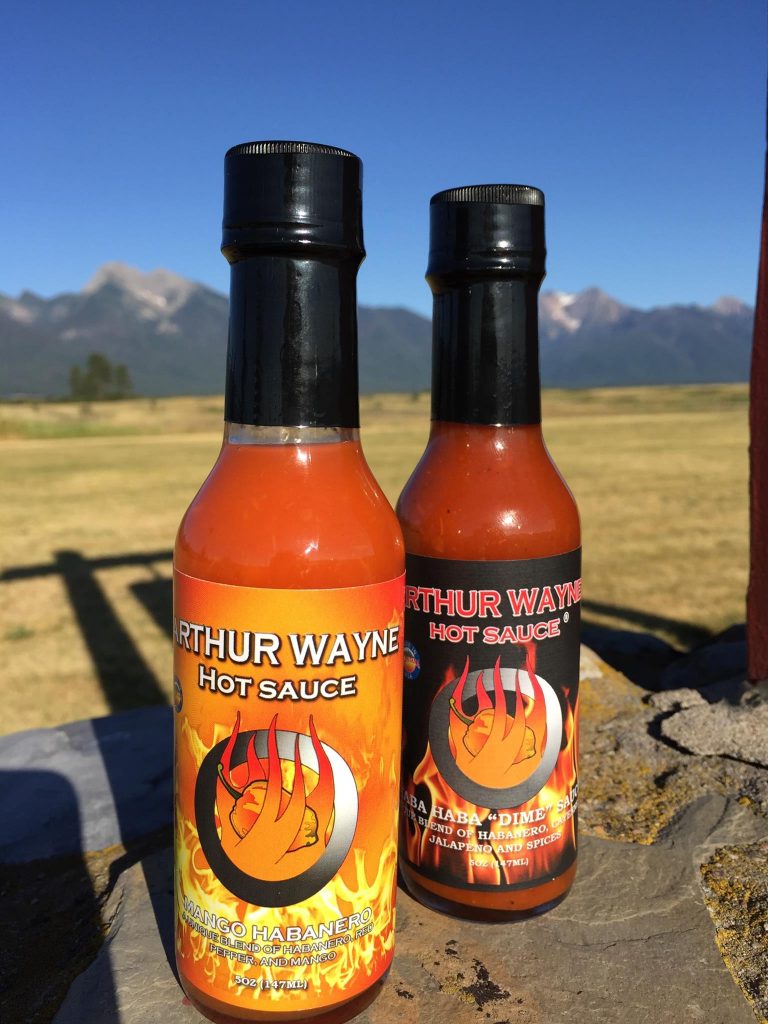 When he first started making hot sauces, Arthur Wayne was working full time in Missoula at Dillard's. "I worked there for 5 years in sales, and it was a nice job. I was doing the hot sauce part time and I wasn't ready to take the leap and do it full time. And then I met my current wife, and our situation changed when we started incorporating her family. She has three kids in her previous marriage, I have two kids from my previous marriage, and we have one together. We are just the modern-day Brady Bunch with 6 kiddos. And it just made sense to stop paying excessively for day care expenses. It was a no brainer. We decided, 'Okay, we are done with day care. I am going to stay home. I am going to build my business.'"
At first, Arthur started out making on sauce, his Habba Habba Dime Sauce, named so because he decided that his tenth recipe was the perfect blend to share with the world. Now, Arthur Wayne produces 8 sauces, with a new one releasing in May of 2018.
"I initially started the business to sell at farmers markets. I just wanted to have a product that I could legally sell. See, I was making it and giving it to my friends and family, and it was costing me money. I knew I had to make something out of it. So I got all the legality out of the way and made it so I could sell. It evolved one step at a time. One store to 10 stores to 100 stores. And it had to build slowly because my family is my full-time job. The hot sauce is secondary to me raising my little girls."
When making his hot sauces, Arthur Wayne keeps it simple: real ingredients, as local as possible, and made with love and care.
"The first step is acquiring the produce. We try to work with local farms. We work with Harlequin and the Western Montana Growers Coop, and we try to get as local as possible when in season. Starting with fresh and local is an important part for us to create an all-natural product. It still goes along the same lines of me wanting to create a healthy product. So I will never put preservatives in my sauces. I won't use any MSG or food dyes. I am going to keep it as all natural as possible with all my products."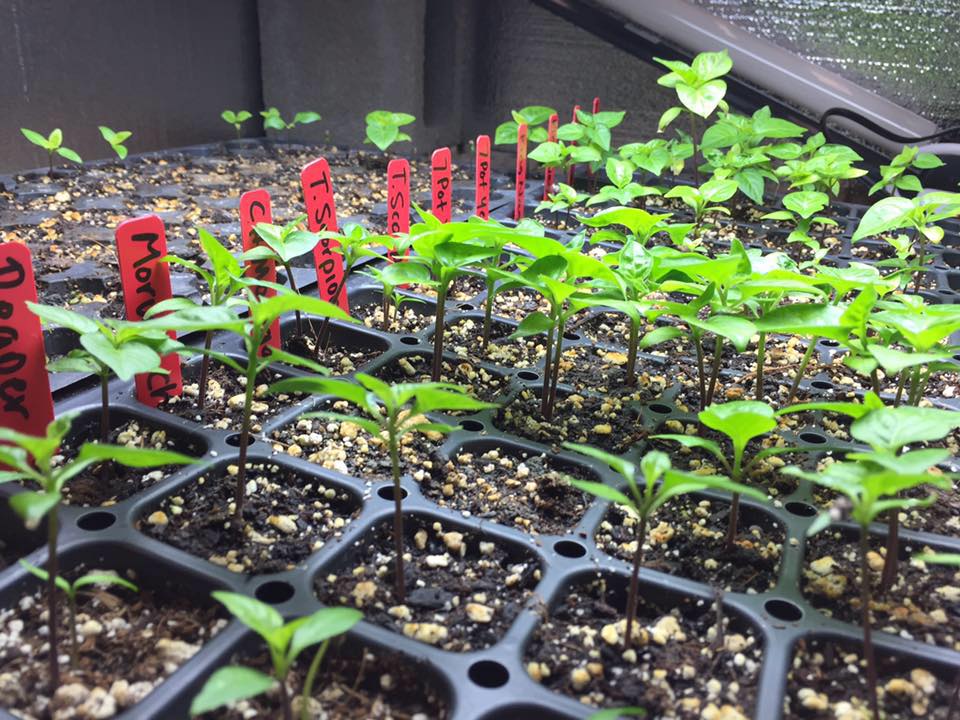 Arthur Wayne tries his best to source from local farms, but to acquire certain peppers, he looks elsewhere in the United States. "I work with growers in West Virginia, Idaho, Ohio, and North Carolina, and they grow more of the super-hot stuff that doesn't grow here: the ghost peppers, the Carolina reapers, the Trinidad scorpions. That is not something you are going to find at the farmers market here because it doesn't grow here. In our Scorpion Pineapple we use local Prairie Farms honey, and it is nice to be able to say that. Our customers love that we use local, fresh products. We cook everything fresh with no fermentation, so everything is processed fresh and bottled."
The fresh and high-quality products are one of the reasons that Arthur Wayne's hot sauces have become a local favorite here in Missoula. He explains that while large chains produce a tasty product, buying local is a great way to ensure the freshest and best products. "If you see products in the grocery store that you see in every grocery store, yes they are good tasting sauces. But when you look at the ingredients in these mass-produced products, half of them are using canned products to make their sauce, or they are imported from India to get the lowest prices possible. I am trying to put good in. I put love into my sauce. Every pepper that goes into a bottle of hot sauce I personally, physical touch. I inspect every pepper and make sure everything is perfect." And that is something that is priceless to Missoulians, who love local and take pride in local products. He also explains that keeping up with his customer base in Missoula is a great way to come up with new product ideas.
"A lot of [the new recipes] come from my current customer base. I ask people what they would like to see me produce, and a lot of my ideas come from the customer that loves hot sauce. The guy like me who makes it at home, and I get a lot of inspiration from people who love my product. I do take a lot of customer feedback. All of my creations are ones that I can see myself eating. [If someone gives me a suggestion,] I will try it and if it works, then I will release it. It is really nice to get people involved."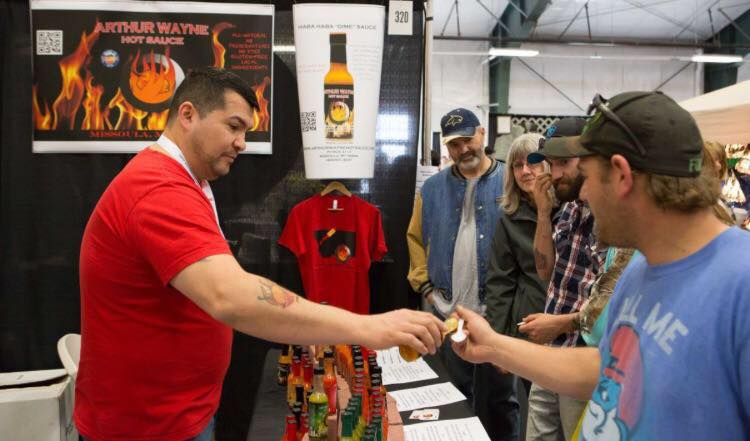 As of now, Arthur Wayne is a one man show. "I am the delivery guy, the sales guy, the marketing guy, the chef. Everything. But that is what I want. For now, it works. As we grow, things have to change. The next thing on my list is to have someone take over the distribution part of the business. At this point we are in 100+ stores across 9 states and into Canada. I call the stores directly. A lot of the drive comes from me being passionate. I can call anybody anywhere in the world and talk about my product, offer to send them a sample, and stand by it. A good 20-30% of people find me. I do a ton of social media marketing, so I am constantly out there talking about my sauce, and it's working. People like it. For now, we are not trying to get into really huge production because my family is my focus, but I feel that it will switch gears when all my kids are in school. Right now, a lot of my work is done before they wake up or after they go to bed."
Arthur has six kids ages 3, 5, 7, 10, 10 and 13. He says that his family has inspired him to pursue his dream, and his kids are a part of his business. His two youngest daughters come with him on his sales pitches, and during our conversation they were sitting beside him watching YouTube and coloring.
"Sometimes the kids come with me to sell at the farmers markets. It is hard for them to be out there over large periods of time. My wife will come out and we will trade shifts, but for the most part my older kids go and enjoy the market, because it is an experience. It is nice to see and talk to people and buy local fresh ingredients. We do out at home shopping at the markets in the summer. I love fresh foods. I love vegetables. We buy a lot of beets and carrots. It is fun to have breakfast there every Saturday, whether it is a waffle or a Ninja Mike's sandwich. The Missoula community is unique to any other place that I've lived. The people are more friendly, warmer, and welcoming. It is not like when you live in the city. You get more of a family feel when you live here versus bigger cities where you may not ever see the same person twice in the grocery store. Here, I bump into people all the time. Any given Tuesday at the grocery store I will see the same people who also shops on Tuesday afternoon. You always see familiar faces and families. I just love the community."
Arthur Wayne has found his home in Montana, and he intends to stay. He cannot quantify what it is about this place that draws him in, but he sums it up to one simple message: the feeling of home. "You can't replace that. It is not one specific thing. The people are what have kept me here. I'm saying here. Oh yeah. Missoula is home."
Arthur Wayne has big plans for his business in the future, including extending his sauces to include not only more hot sauces but other condiments including spicy mustards, barbeque sauces, ketchups, and spicy pickles and other produce too. "My plan is to actually open up a brick and mortar in downtown Missoula of all spicy foods from all over the world, but of course feature mine so I can have a store front. I would love to have a store front where I can sell all my hot sauces and condiments and other items from all over Montana as well."
He says he will continue creating an all-natural product that he is proud to put his name on." I want my hot sauce to be the best. I want it to be all over Montana."