Get ready to be wowed, Missoula! On November 4 and November 5, our mountain town will play host to the 2023 Pan American Cyclocross Championships, two days of thrilling races that will draw professional and amateur riders from throughout the Americas and the Caribbean—including a strong showing of our very own local cyclists. Up for grabs will be continental titles in Junior, U23 and Elite categories and across Masters categories as well as top 5 finishes in non-professional races for cyclists from age 10 to 60+. Whether you're a rider or a spectator, it's going to be a weekend full of high-caliber cycling talent, high-energy racing, and high spirits that you won't want to miss.
Championship cyclocross, Missoula style
Cyclocross is an exhilarating mashup of road cycling, mountain biking, and obstacle courses, where one second a rider might be navigating a tight, speedy turn and the next they're dismounting their bike and slinging it across their shoulders in a fluid, lightning-fast motion to dash up a flight of stairs or run through a sand pit. And it all happens in a spectator-friendly, party-like atmosphere, where the sound of cowbells and noisemakers fills the air and it's not uncommon for loudly cheering fans—who may or may not be in costume—to hand off snacks and beverages to cyclists as they fly by.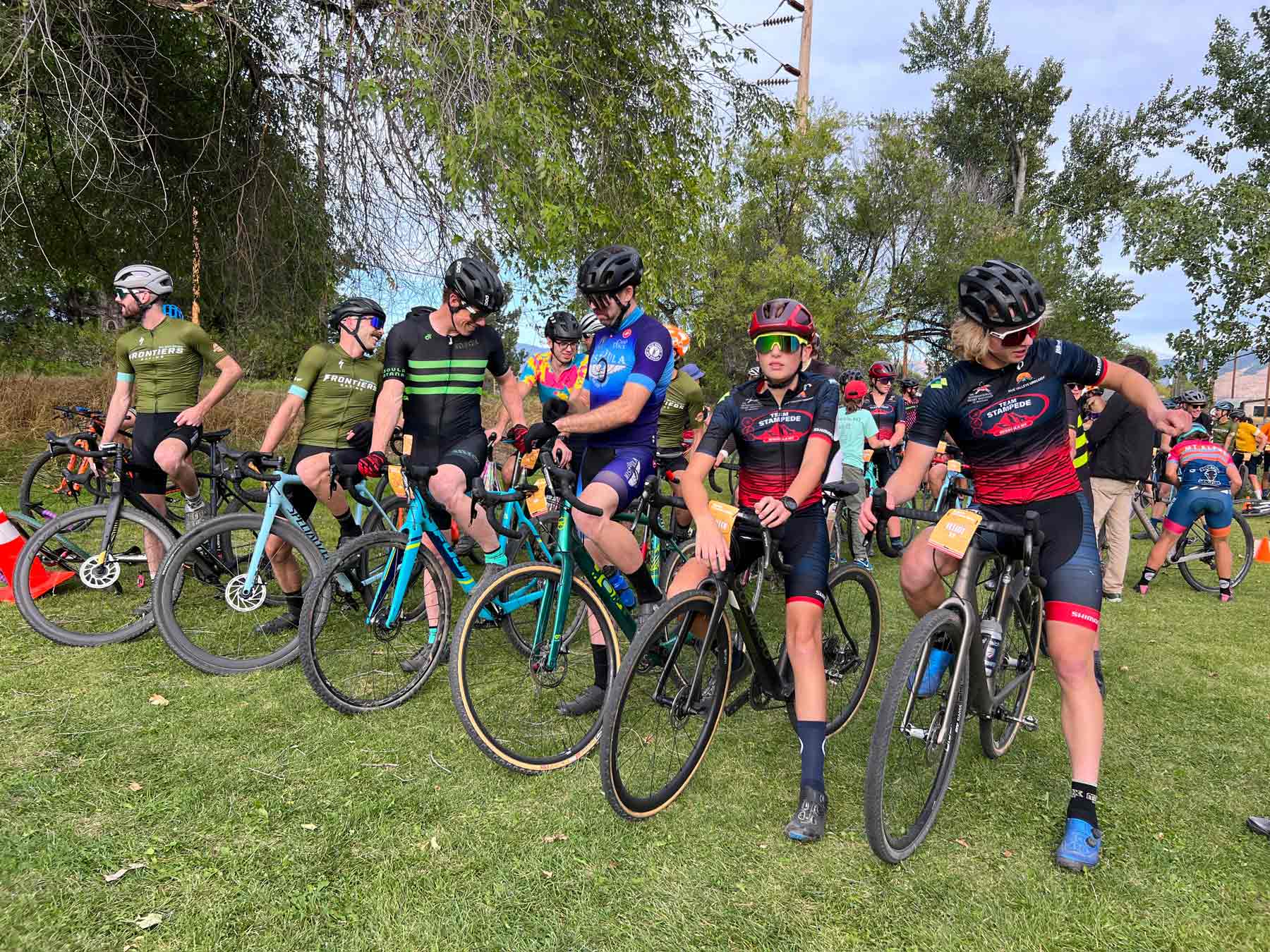 Sounds like a fun spectacle, right? Well, if you're curious about cyclocross, there's no better chance to experience it than by coming out to the Pan American Cyclocross Championships, an annual racing event on the calendar of the UCI, the world governing body of cycling. UCI's U.S. cyclocross events are mostly held on the East Coast, so having a UCI cyclocross event right here in Missoula—and it being a continental-level championship one at that—is a rare happening for this region. 
MTCX, a local bike and ski events business and shop, is the host organization for the event—owner and operator Shaun Radley submitted the bid that the UCI selected to bring the championships to Missoula. MTCX is an integral part of Missoula's cycling community: Every year, among other events, it stages Missoula's long-standing fall season of weekly cyclocross races; the wild—and wildly popular—Rolling Thunder cyclocross event; and XC Missoula, a professional UCI mountain bike race held at Marshall Mountain. Now, MTCX's aim is to stage an event that "does the Pan American Cyclocross Championships justice but in the Missoula way," Radley said. To make that happen, MTCX is drawing on its extensive race-organizing experience and keeping a strong local focus, intentionally enlisting only local sponsors—many of which are long-time supporters of Missoula's cycling community—and working with local organizations like Destination Missoula.
Race days
The two-day event, which is free for spectators, will take place at Big Sky Park. Races will start at 8:30 on Saturday and Sunday and run throughout each day. And with no race longer than 60 minutes, it'll be easy to see a few in not a lot of time. A bounce house, free beer garden and on-site food will be good options to hit up between races, or whenever you need a break from cheering but still want to enjoy the race atmosphere and party vibes.
As for the races themselves, there will be a mix of professional and amateur competitions across age categories—including races for cyclists from 10 to 60 and up. All the races will take place on the same course: a twisty, turn-y, potentially muddy or even snowy course designed to challenge riders' technical skill and stamina—and elicit a whole lotta noise from an awestruck crowd.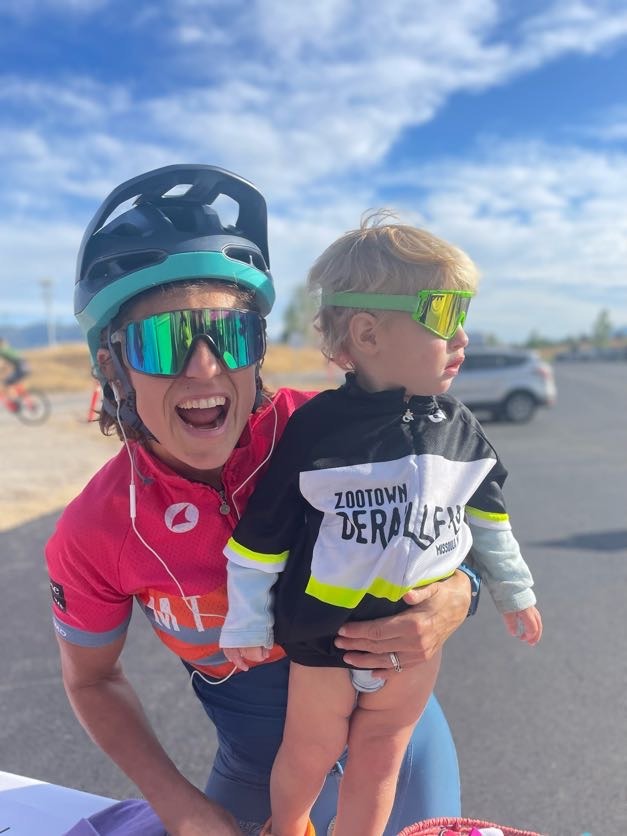 The Pan American Championships' professional races will be filled with visiting cyclists (though three local pros will compete in the pro division). At the top of their game, they will no doubt deliver incredible displays of athleticism and impress every onlooker. But perhaps of even more interest to spectators will be the non-professional races, where riders from Missoula's large and enthusiastic cycling community will take their shots at victory.
The chance to show up at an intercontinental championship-level event and cheer on local riders will make the Pan Ams a truly unique and special experience. "The main attraction is these riders, and in particular your local rider you're cheering for: your neighbor, your friend's daughter," Radley said. "It's just going to be impossible to not have someone you're connected to who will be in the race."
Insider recs for race weekend
Of course, Radley thinks watching cyclocross is the thing to do during the Pan American Cyclocross Championships. But for visiting riders and fans with downtime off the course, he suggests checking out the Griz game tailgate for a real-deal Missoula experience and seeking out beverages or bites at local spots, like Porte Rouge or event sponsors Black Coffee, Big Sky Brewery, Dram Shop and Wally & Buck.
Can't hang out to see all the races? If you have time for just one, Radley suggests making it the pro women Pan Am Championship race on Sunday, November 5. There's more variance among the riders as far as age and ability, so it's really anyone's race, and there will be fewer competitors, so it'll be easier for spectators to see what's going on and to recognize local riders. He also predicts there will be an especially enthusiastic crowd, thanks to expected strong turnout from MT Alpha Cycling, a local cycling club for women and non-binary people. "There might not be a lot of pro women wearing an MT Alpha jersey in that event, but they will be there, watching," he said. "Once they add their presence to these events, you feel it."
Visit destinationmissoula.org/pan-am-cycling for more details on this exciting event.