MisCon is Montana's largest science fiction convention.  Celebrating all things Fandom for 31 years and counting.  The convention takes place over the Memorial Day weekend and offers discussion panels on the art of science fiction writing, current trends in cinema and theater, author readings, an art show, 24-hour gaming, as well as a costume parade.  There is something for everyone with an interest in science fiction, fantasy, and horror genres.
MisCon 31 Events:
The annual MisCon Short Film Festival collects submissions from filmmakers around the world in the genres of Science Fiction, Fantasy, and Horror.  There are awards for judges and audience members to vote on.  Last year's Best In Show went to The Awesome Viking Power - directed by Morten Forland.
The Art Show at gets bigger and better every year.  With art from local artists as well as artists from around the world display, and sell, their art at MisCon.  All of the art is geared towards the science fiction and fantasy genres.
The Young Artist Show during MisCon is comprised of younger artist ages 8-19.  Divided by ages, and the genres of Science Fiction, Fantasy, and Mixed.  The creativity and talent from the Young Artist Show is inspiring.
Costuming at MisCon is a big part of the weekend.  Show off your hard work and creativity during a Costume Pageant, or learn how to use new techniques during a discussion.  This year will include opportunities to learn from experts bring your costumes to a whole new level.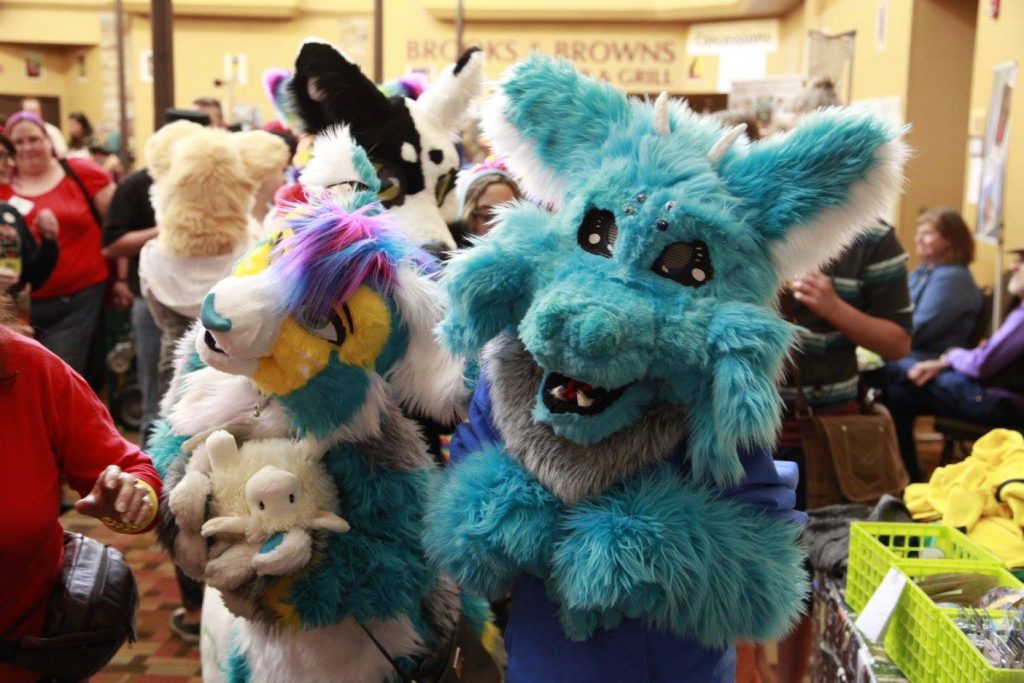 Photo by: MisCon
Demonstrations:
Medieval enthusiasts will teach you to wield the rapier, the German longsword, foam boffers, and might let you fire a replica medieval heavy crossbow. After practicing sit back and enjoy the Live Action Role Playing demonstrations from local and PNW Larpers in town for MisCon.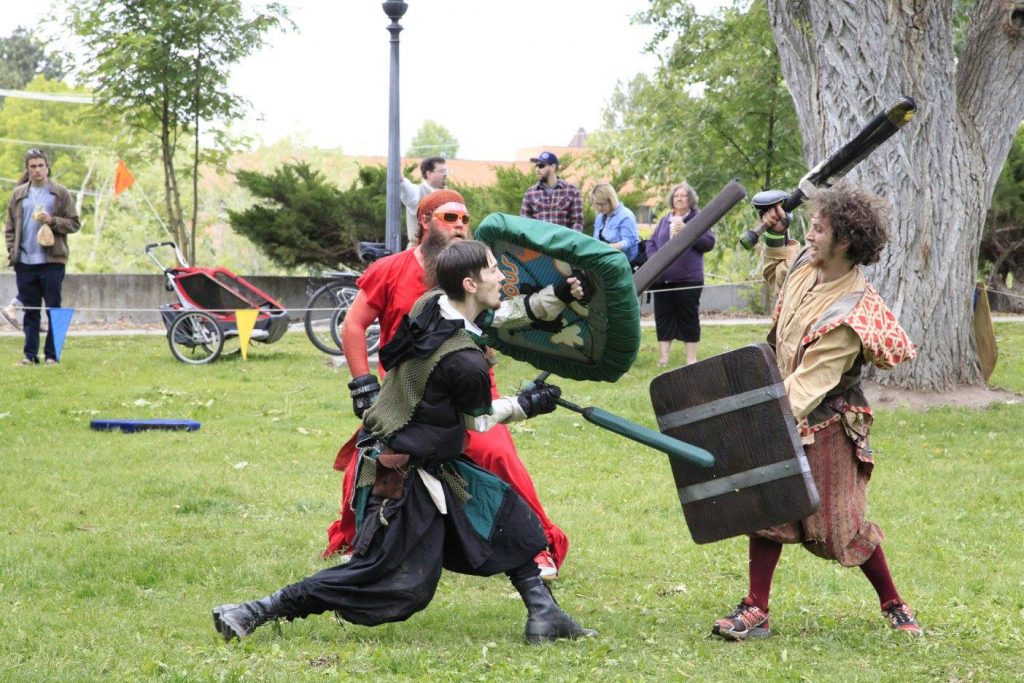 Photo by: MisCon
Gaming:
Each year, MisCon offers a full weekend of almost non-stop gaming in the gaming areas, covering RPGs, card games, board games, and much, much more!  MisCon has a library of games to choose from as well.  Pull up a chair and learn a new game at the 31st MisCon this year.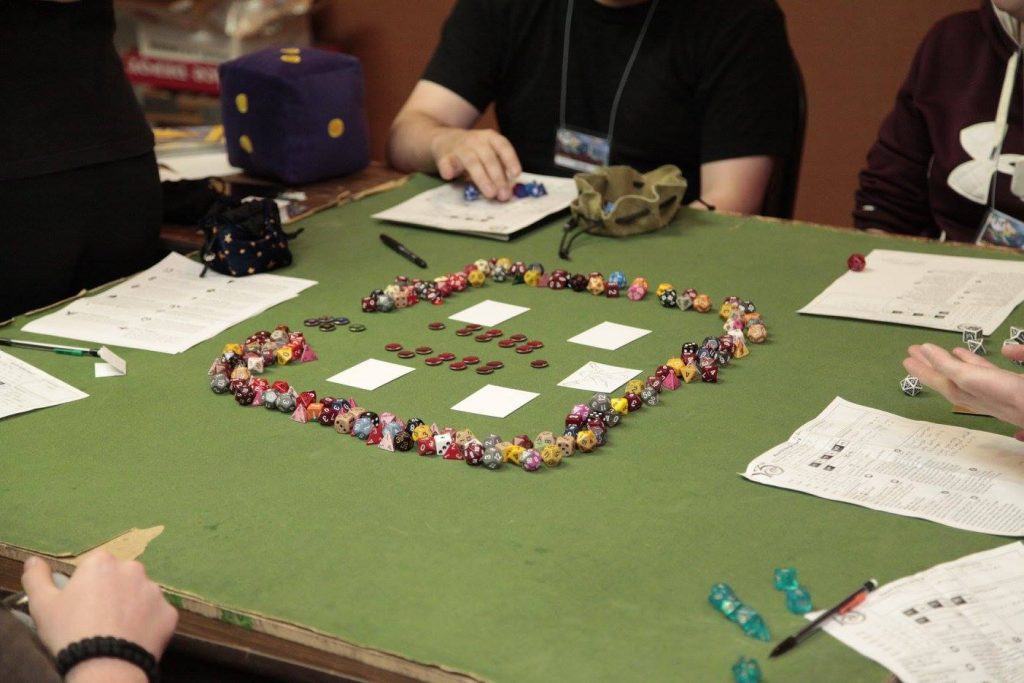 Photo by: MisCon
Cosplay Chess:
Cosplay Chess is back for the 3rd year at MisCon.  This live-action chess match in full costume has been a favorite with players and everyone watching.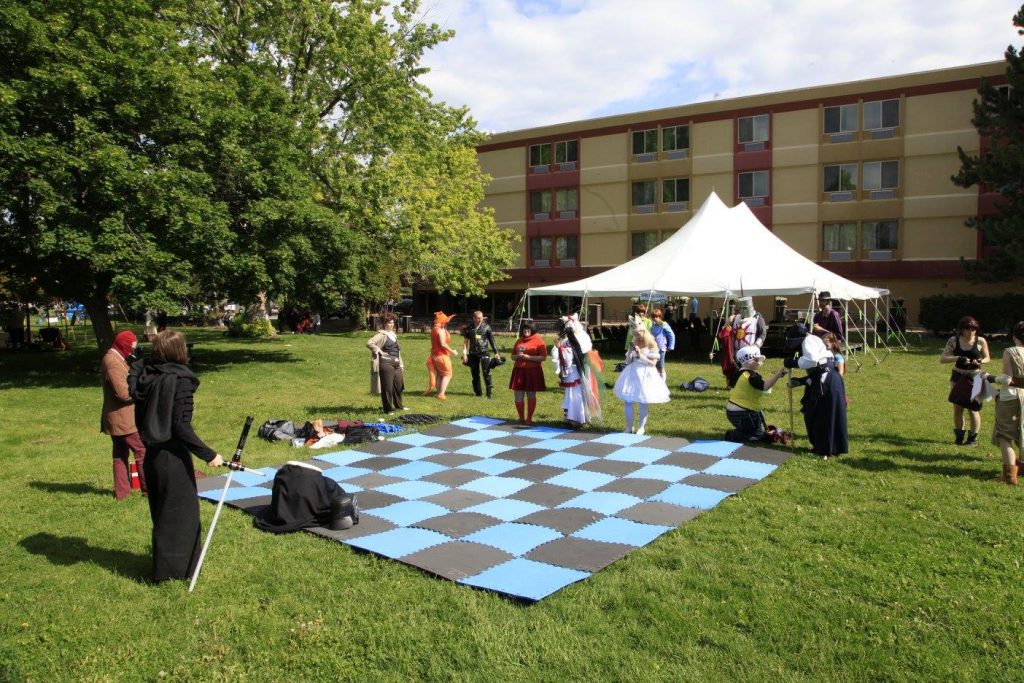 Photo by: MisCon
Game Masters, Authors, Makeup and Costume Designers, Graphic Artists, Storytellers, and more will make up the list of speakers and panelists this year as well as some notable Gusts of Honor.
Guests of Honor:
This year's Guests of Honor at MisCon include Disney animator Philo Barnhart, Claire Eddy, and Aaron Doublas.  Philo Barnhart is known for his work on Beauty and the Beast, Little Mermaid, Start Trek the Motion Picture, and many more.  Claire Eddy is a senior editor at Tor Books, which is known for the Science Fiction and Fantasy authors.  Aaron Douglas - best known for his portrayal of Chief Glaen Tyrol on Battlestar Galactica.
The writers workshops are for all levels of writers from beginners to advanced.  If you love to write about science fiction, fantasy or horror this is an opportunity for your work to be read by professionals.  Submissions for the writers workshop are due by April 9th, 2017.
Merchant's Row is the go-to shopping area for all things MisCon.  If you are looking for a science fiction book, a new accessory for your steampunk attire, a full new costume, artwork, gaming gear and more the tables at Merchant's Row has it.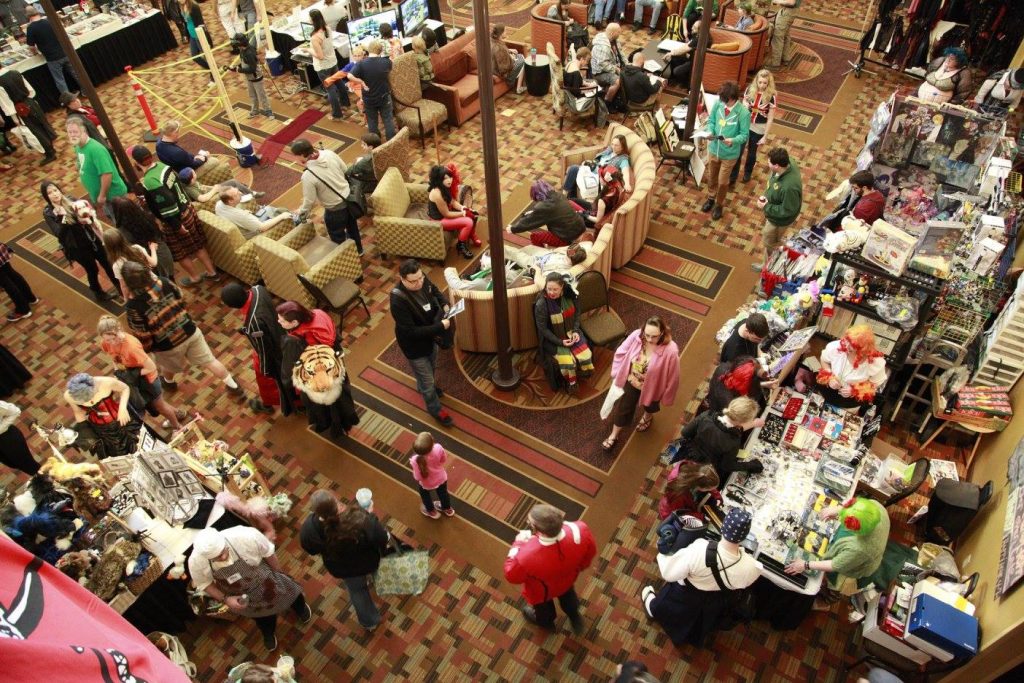 Photo by: MisCon
Whatever your interests, MisCon has something to fascinate, educate and entertain you.  This year's weekend of fun begins May 26th in downtown Missoula.