If you haven't heard of the Missoula farmers market scene, then you are really missing out. Every year from May through October, not one but three markets pop up in downtown Missoula. These three markets make up the heartbeat of Missoula's local shopping community in the warmer months, and they are a fantastic place to support local artisans, farmers, ranchers, businesses and more. But three markets can be a bit overwhelming, especially if you are visiting for the first time. We have complied a list of some of our favorite market finds for you to check out next time you find yourself strolling the booths on a Saturday morning in Missoula.
Food Trucks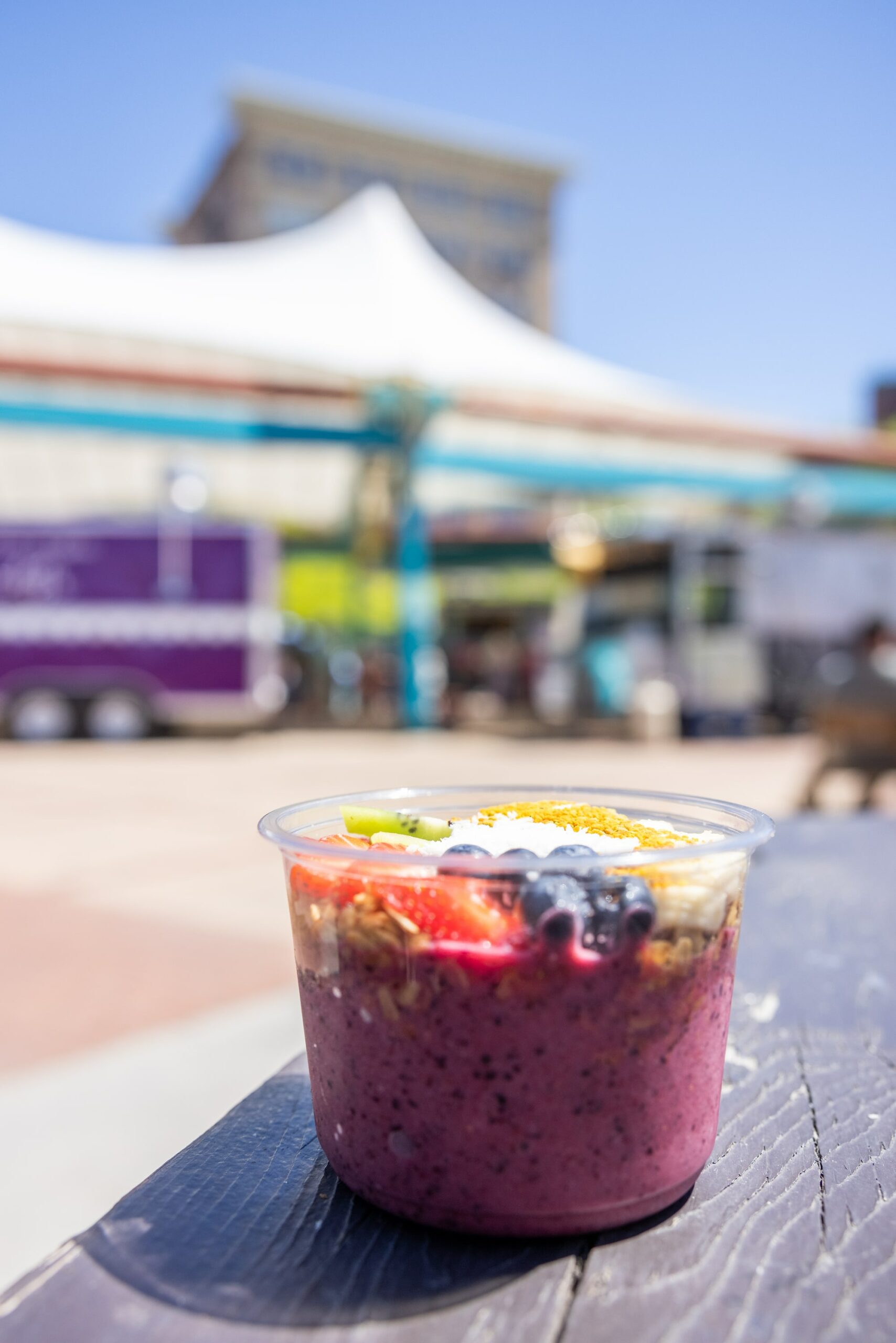 One of the things that surprises people the most about Missoula's market scene is the sheer number of food trucks that come out for the event. It seems like whatever you are craving can be found… and then some!
Morning market stops call for coffee from Black Coffee, a local favorite, and breakfast. Once of the more unique options is Missoula Waffles, with their breakfast sandwich waffle options ranging from classics to creative culinary creations. Mountain Berry Bowls is another favorite option, featuring healthy smoothie and acai bowls. If you are looking for a savory lunch option, El Gordito is always a delicious choice, or consider checking out eMpanadas or… geez, the list really goes on and on. No matter what you choose, you are never far from a food truck at the markets.
Local Produce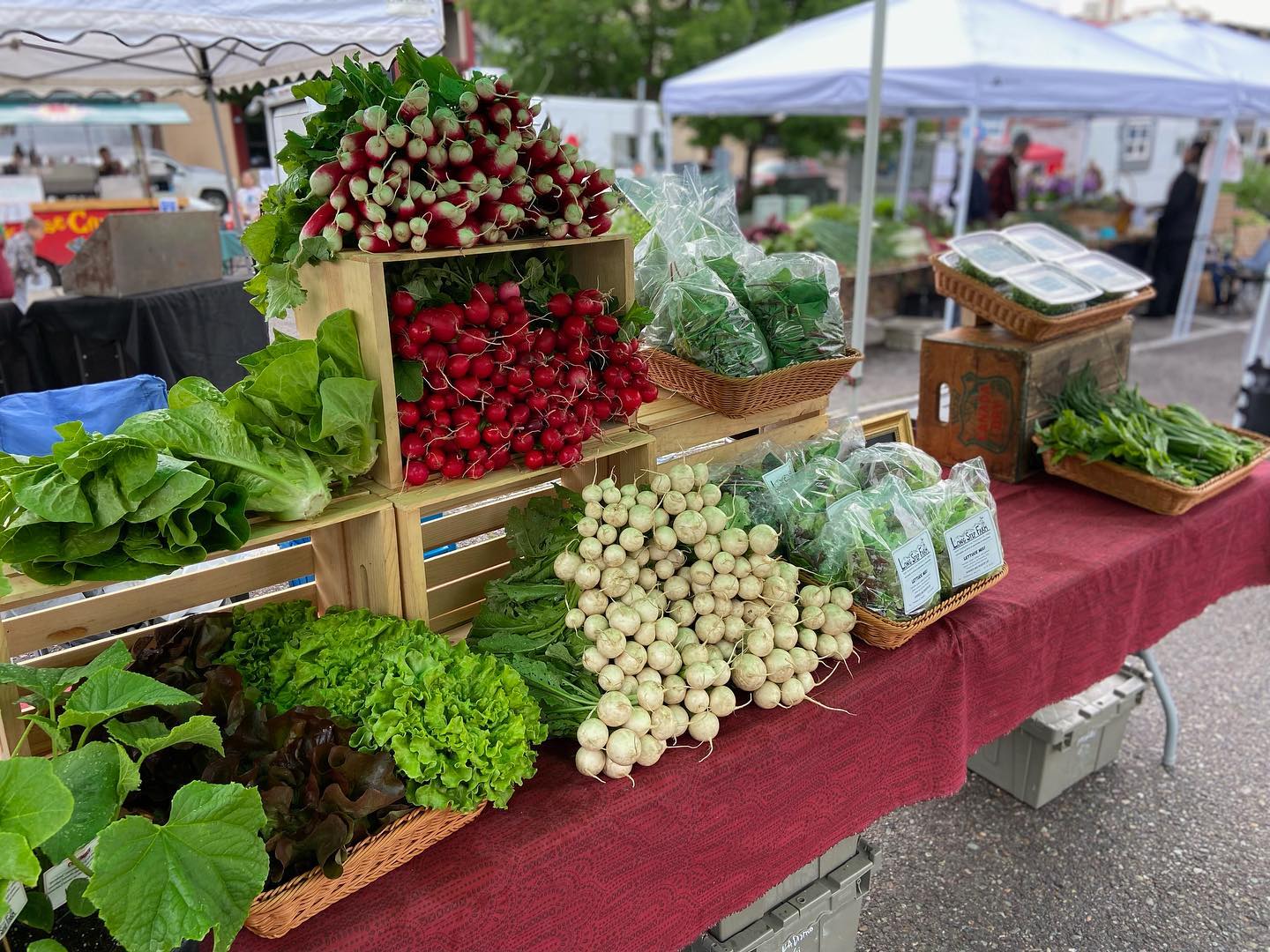 Photo courtesy of Long Step Farm
Produce is often what first comes to mind when people think of farmers markets, and for good reason. There is pure poetry in the way that freshly picked fruits and vegetables adorn booths with the hard-working and helpful farmers who grew them there to greet their customers with a smile and a recipe recommendation. Locally grown produce remains the heart and soul of the Missoula market scene, and there are dozens upon dozens of farmers who bring in their harvest haul each week. These farmers range from backdoor enthusiasts to full-scale farming operations, but one they all have one thing in common: they are passionate about the food they grow and the local food movement in the Missoula region.
Some notable Missoula produce providers include Lifeline Produce, who has been a household name in western Montana vegetable production for decades, and County Rail Farm, a new classic located just west of town. Newer to the market scene, Long Step Farm, located north of town in Frenchtown, has a wide selection of local produce. And this is just to name a few! You will find that each provides their own heirloom varieties and farming practices, so it is best to shop around until you find exactly what you are looking for (or spread the love and purchase from several to stock your fridge for the week).
Meats and Cheeses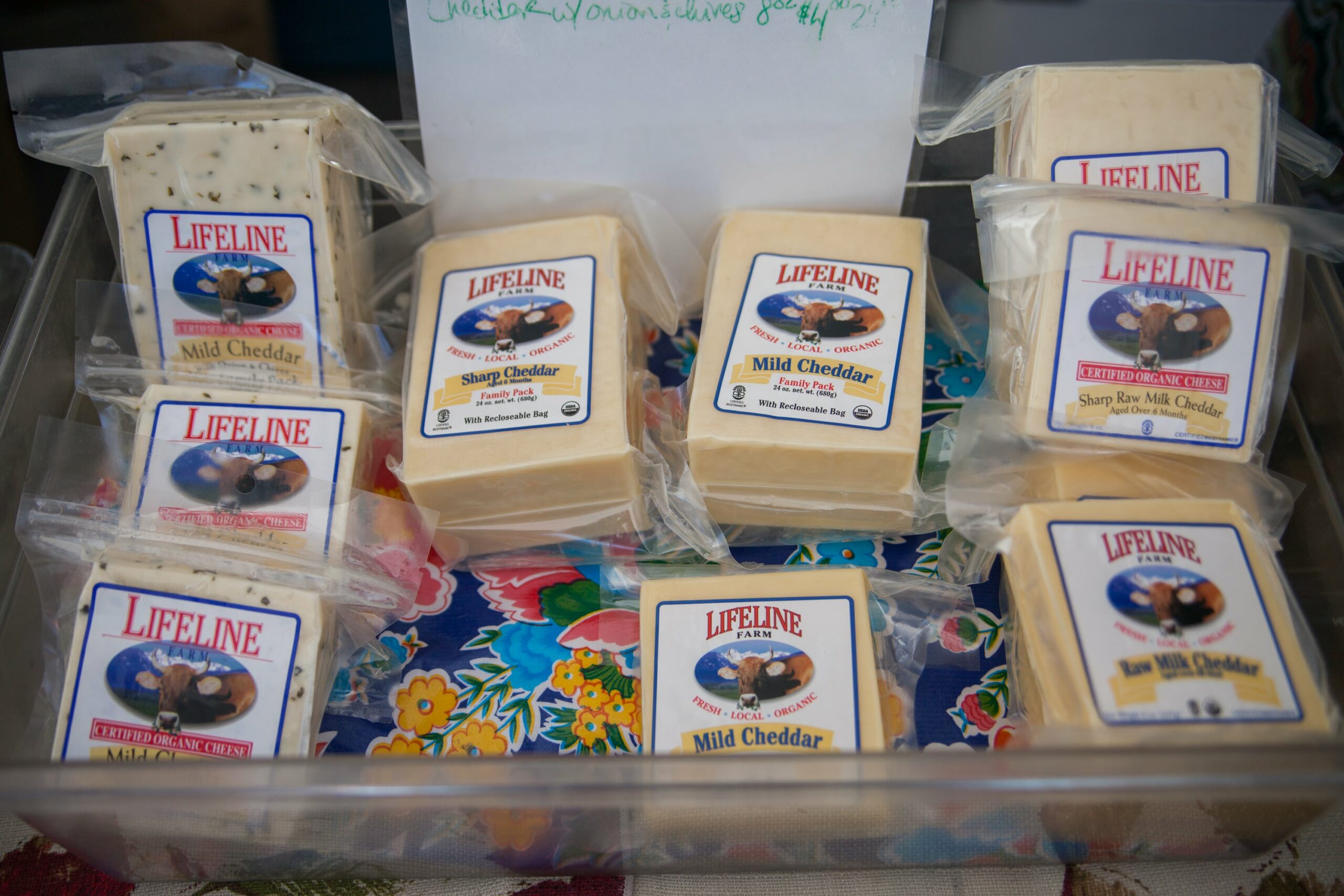 When people thing of a farmers market, what typically comes to mind are fruit and vegetable options. However, the market is about so much more than that. Strolling the Clark Fork River Market and the Missoula Farmers Market, be ready to discover local meat and cheese providers as well as eggs. Lifeline Farm is the household name in Missoula when it comes to cheeses and meats. Their storefront in the Bitterroot is a must-visit if you are in the area, and so is their farmers market booth where you can score great deals on cheese ends if you hit them first thing in the mornings.
Meat providers worth note include Lifeline, Mannix Family Farms and Farm to Market Pork, though a quick lap around the markets will prove to provide many other options worth checking out and supporting as well. 
Baked Goods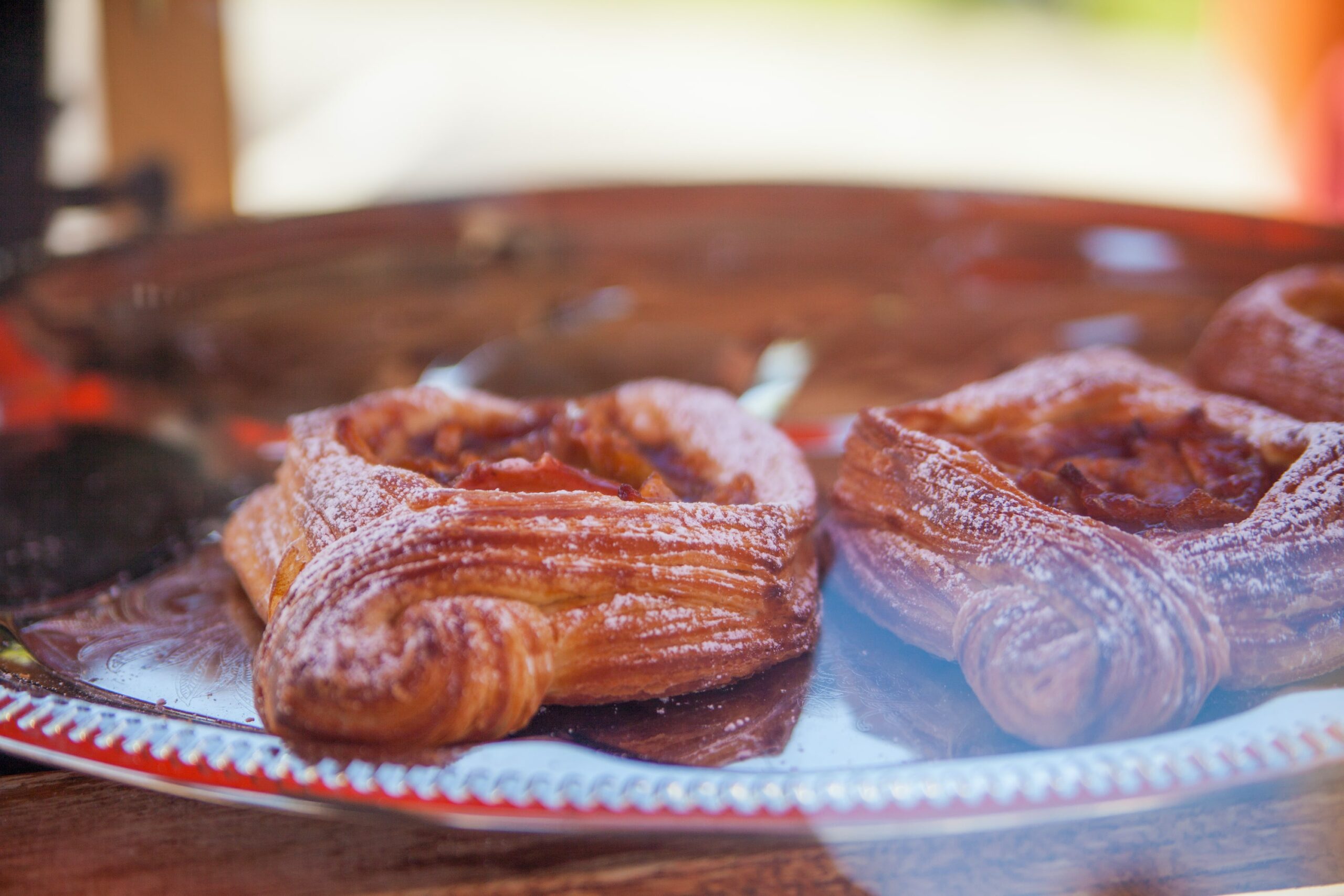 When at the Missoula markets, do as the Missoulians do. That is just a roundabout way of saying that you need to sample as many delicious baked goods as you can savor. And trust us when we say there are a lot to chose from. It seems that around every corner at the market is a world-class bakery item waiting for you, and we are honestly not complaining. From sweet treats like vegan doughnuts from Tandem Bakery and crisp homemade breads to unique Iraqi sweets from Al-Bagdadi Sweets and authentic Middle-Eastern flatbreads from Ragheef Flatbread, the Missoula markets are a one stop shop for all things flakey and tasty.
Personal Care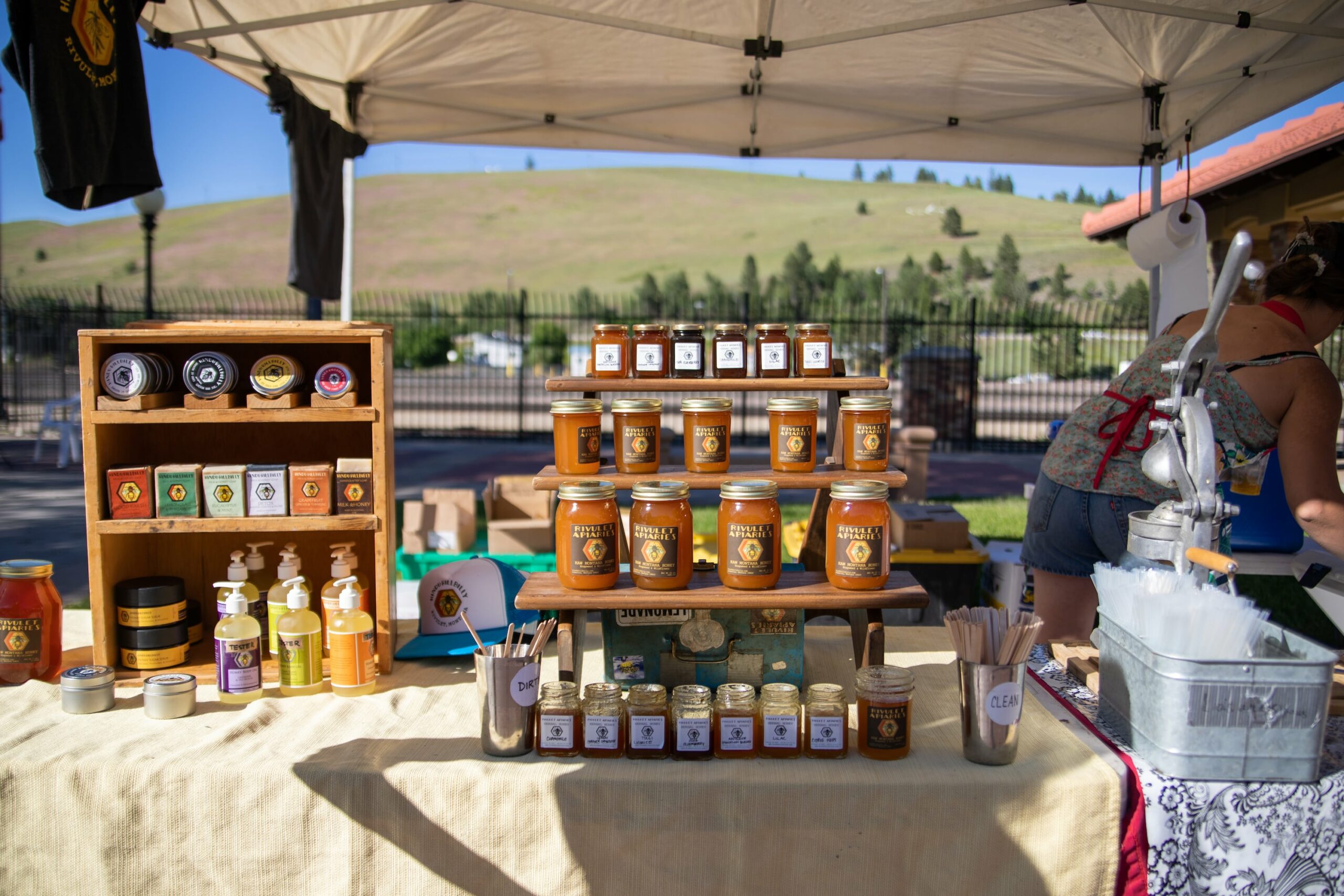 One way Missoula's markets may surprise you is the wide selection of personal care and beauty items that can be found. And while there is an amazing selection of soaps and candles, those classic self-care market items are just the tip of the proverbial iceberg. Treat yourself to a satchel of lavender for your pillow or an every day spray that you will use up in a month from Big Sky Lavender Farms. Stop by the booth at A Traveler's Sage and pick up something special for you, ranging form handmade jewelry and wildcrafted apothecary items, and top it all off with a glass or growler of locally brewed kombucha from Nourishing Cultures. There are too many vendors to name who can elevate your self care game, so be sure to take your time browsing the selection of products at the markets while you are there.
Local Favorites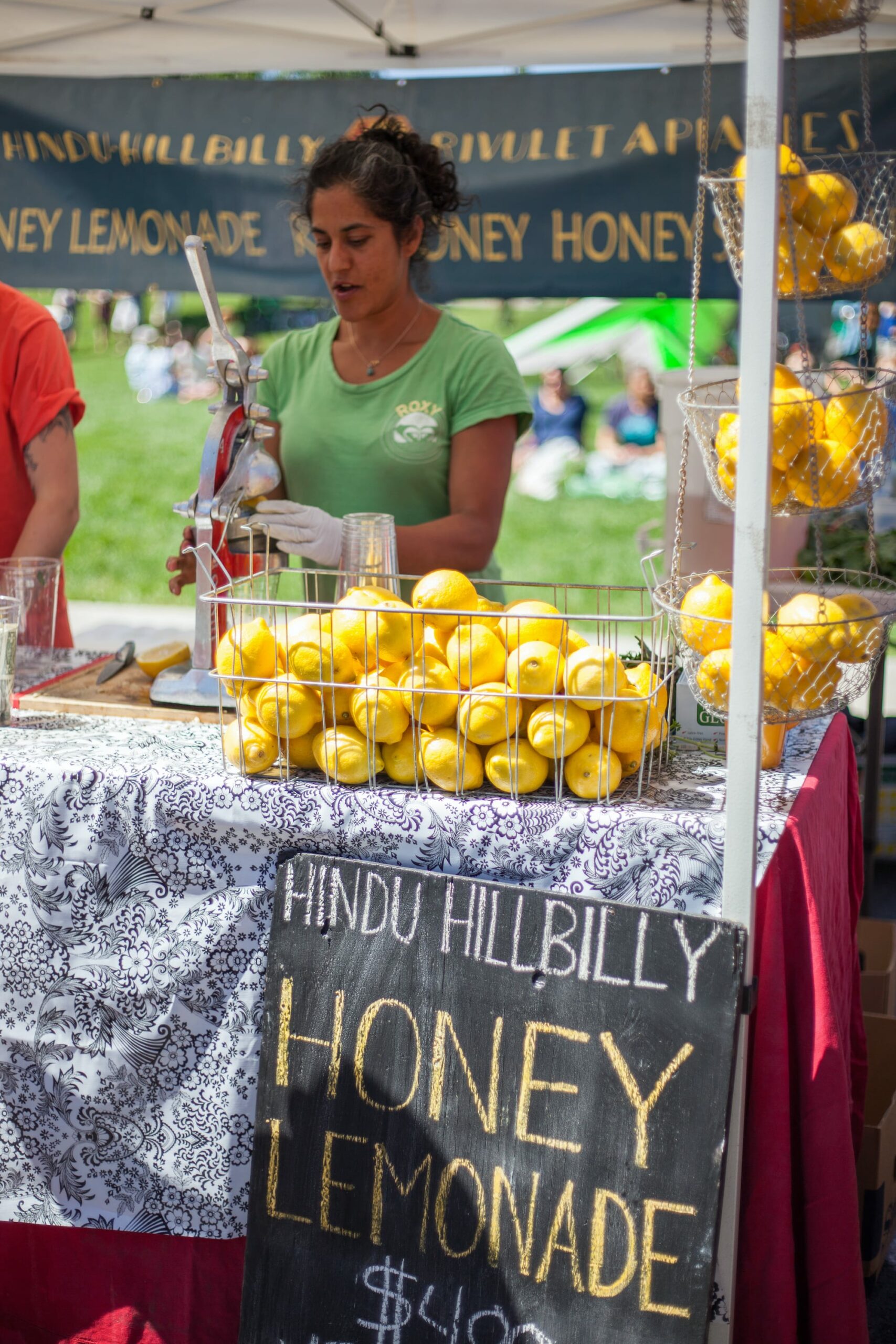 Creating is a way of life in Missoula, so it shouldn't be a big surprise that our markets are full of creators, vendors and craftsmen and women who pour their soul into their work, and these folks do not always fit nearty into one category or another. Here are some of our local favorites to check out at the Missoula markets:
Hindu Hillbilly: A local apiary and honey producer selling soaps, tinctures, salves and more
Kornutopia: This Missoula storefront serves up kettle corn heaven at their market booth
Lake Missoula Tea: a local storefront staple selling handcrafted tea blends
Arthur Wayne Hot Sauce: a household name in Missoula selling some seriously delicious hot sauces and condiments