Written by Kathleen Goodwin
Are you looking for a relaxing and fun weekend get-away in the Missoula area? Look no further than quirky Polebridge, located at the northwest entrance to Glacier National Park, about three and a half hours from beautiful Missoula. In Polebridge, you will get a chance to experience nature, eat tons of delicious foods, and enjoy rejuvenating relaxation. Polebridge may only be home to about 70 people year round, but its character is as spirited as the ebb and flow of the North Fork of the Flathead River which runs through the town. Here are a few pro tips on how to spent your weekend in the North Fork area!
Get Lost in Glacier National Park
The North Fork area offers some of the most remote and most beautiful lakes in Glacier National Park. Bowman Lake, located about 45 minutes from Polebridge, is ideal for fishing, non-motorized boating or paddle boarding, hiking, or basking in the sun by the beautiful lake shore. Dogs are allowed at the foot of Bowman Lake but not in the water or on trails and they must always be leashed. Pack a cooler and hit the rocky beach-like shores! The water is cold all year round, but plenty of folks splash and swim the day away in the crystal clear waters of this glacial lake. Located a little further from Polebridge, the even more remote Kintla Lake is a great place to spent the day, too. This lake is significantly less visited compared to Bowman and the views are quite spectacular. The North Fork of the Flathead River runs through Polebridge and the park as well. This river is a designated National Wild and Scenic River. It is common to see people rafting down the river or fly fishing the waters. Whether you are a river rat or a lake shore dweller, you are sure to have some water fun in the North Fork area.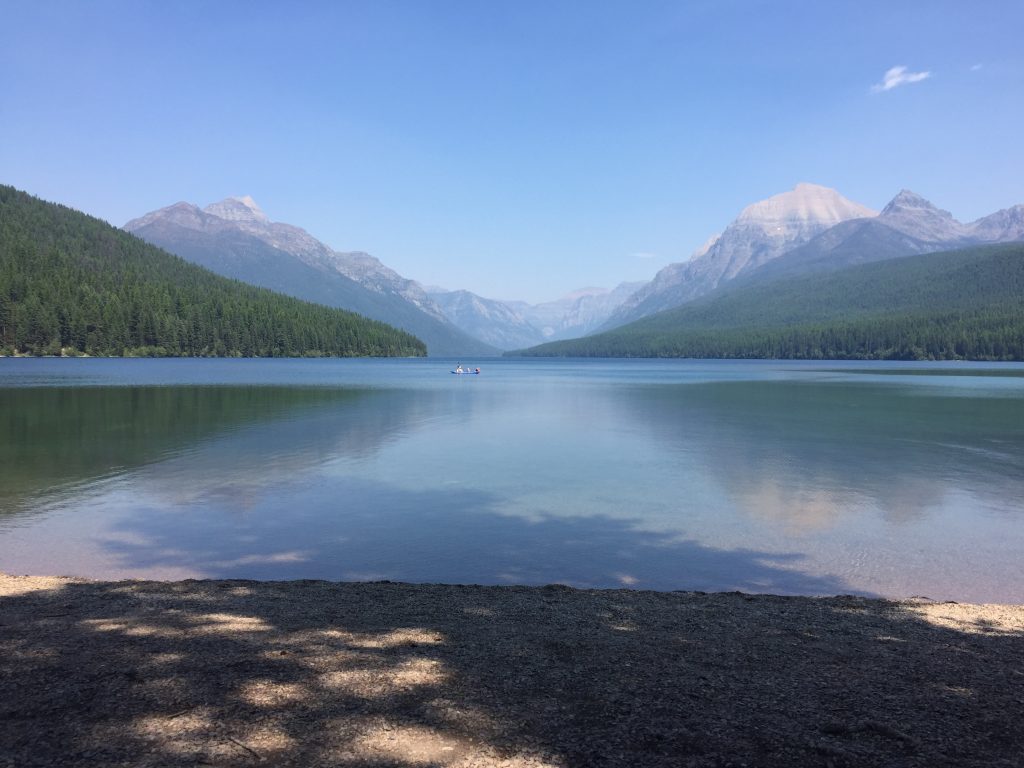 Take in the spectacular views of Bowman Lake.
Treat Yourself to a Pastry at the Famous Polebridge Mercantile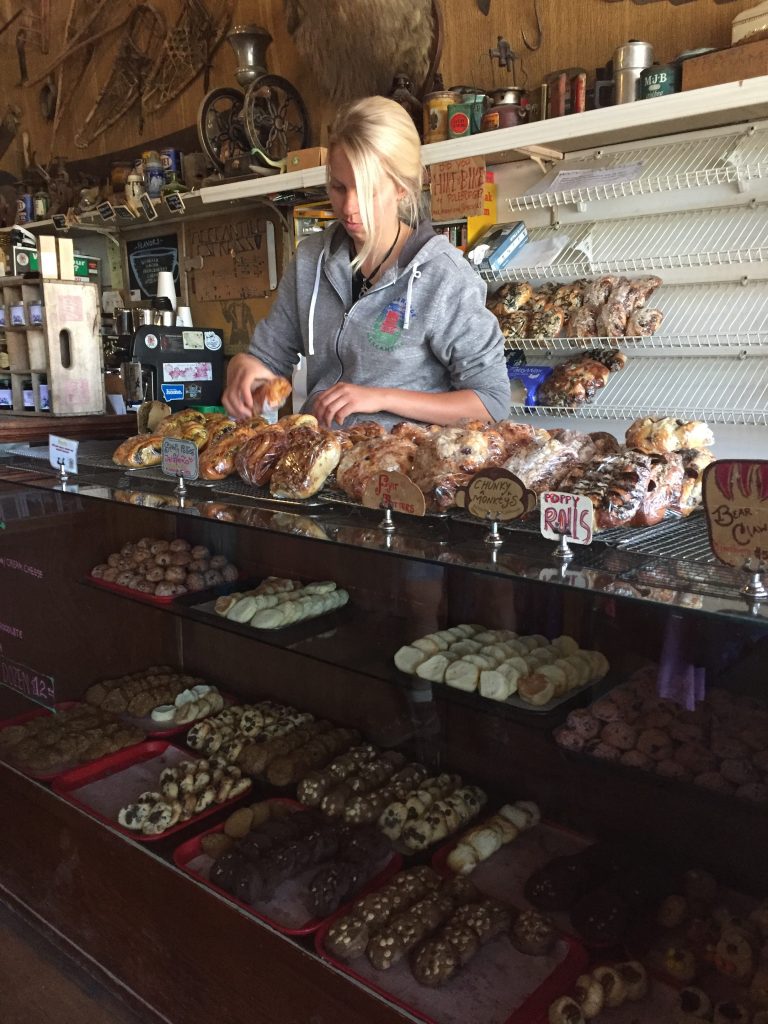 The Polebridge Mercantile bakes up some wickedly delicious sweets
At the heart of Polebridge, Montana, lies a small but mighty Mercantile and Bakery. Colloquially referred to as "The Merc," this historic building has been the center of the town since its opening in 1914. The Merc sells a wide variety of baked goods including cookies, pastries, and the world famous huckleberry bear claw. They also sell fresh baked breads, hot sandwiches, ice cream, and basic groceries as well as souvenirs and local artisan crafts. Grab a pastry, sit out on the front porch, and watch the comings and goings of this very popular spot. Local produce is also available next door at the farm stand.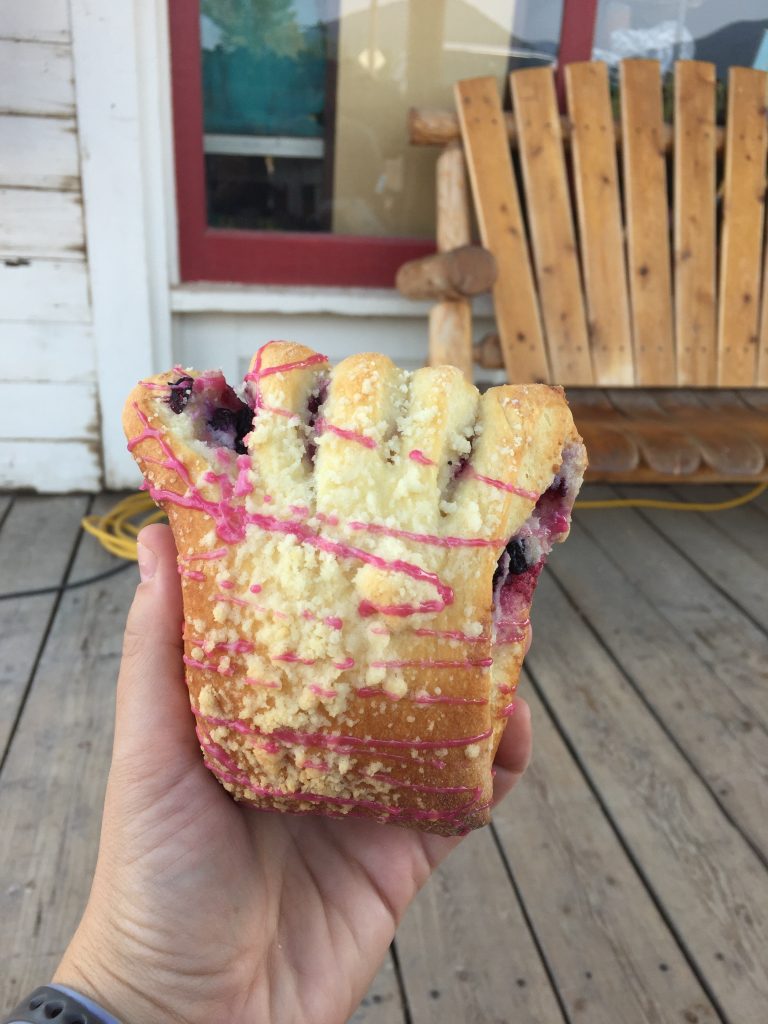 The Huckleberry Bear Claw is a must have when visiting Polebridge.
Camp Out or Rent a Rustic Cabin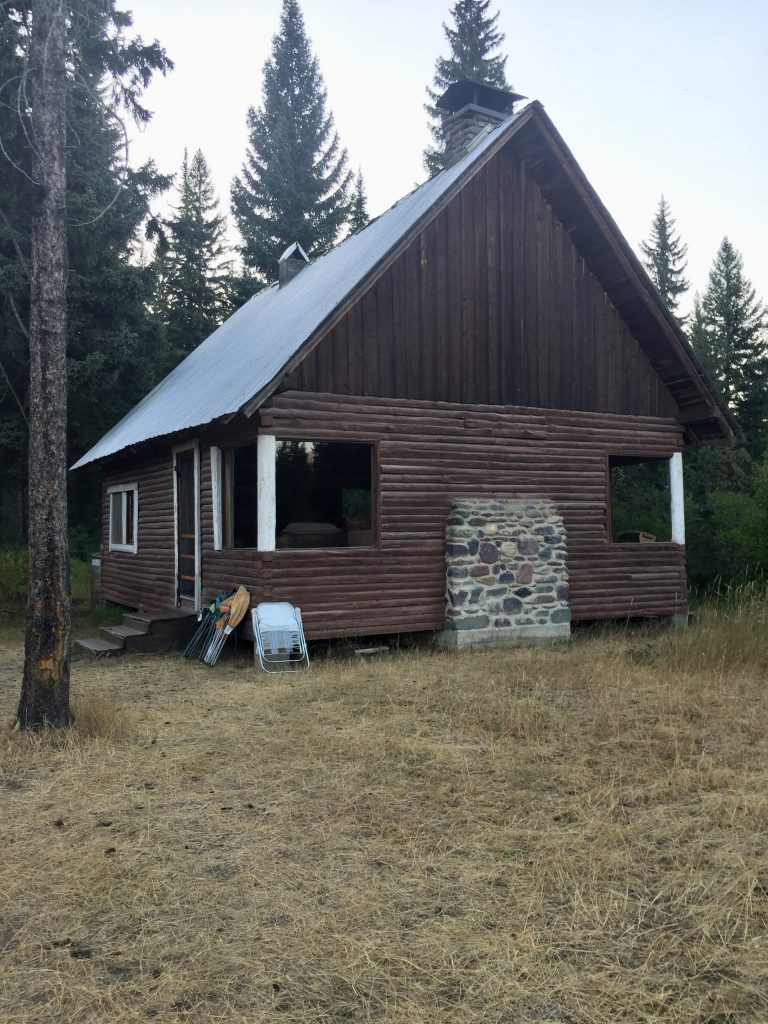 Rustic cabins are available for rent, complete with fire place and mountain vibes.
Polebridge might be a tiny town, but there are plenty of lodging options. If you love being outdoors, there are several campgrounds in Glacier National Park that operate on a first come, first served basis. Staying at Bowman Lake or Kintla Lake campgrounds is a guaranteed way to soak in the sights and sounds of the park, though you will be about a 45 minute drive from the town. If you would rather be closer to the heart of Polebridge, there are several cabin and rental options. The Polebridge Mercantile and Bakery has cabins for rent, and the North Fork Hostel has dorm style rooming, private cabins for rent on the hostel grounds, and two rustic rental options at the Square Peg Ranch. Great for a romantic trip for two or a fun filled weekend with friends, you have plenty of lodging options to chose from.
Have Dinner at the Northern Lights Saloon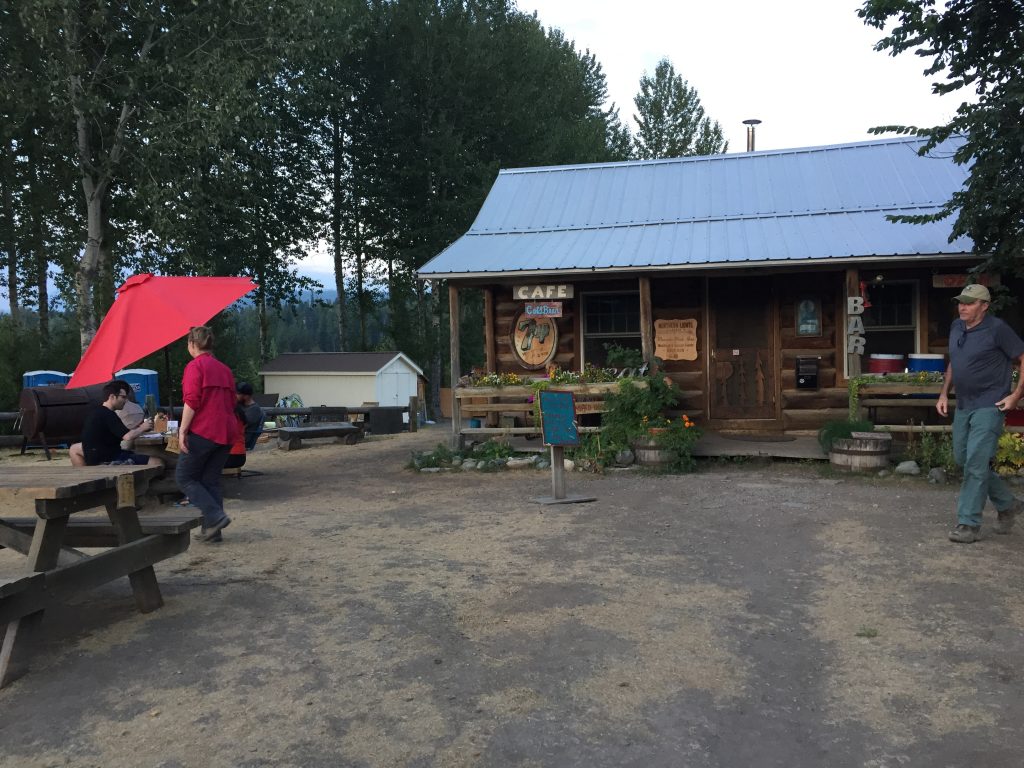 The historic Norther Lights Saloon offers big city flavors in a rustic mountain setting.
Open for lunch and dinner, the Northern Lights Saloon is a must-do when visiting Polebridge. The menu features delicious a variety of burgers, salads, and pasta dishes as well as some funky Montana flare like the elk meatloaf with huckleberry sauce. There is always a rotating selection of local Montana beers and a nice selection of specialized cocktails. In the summer, live music from the saloon can be heard throughout the entire town and, if you are lucky, you might even be there when a spontaneous dance party breaks out! The saloon is a relaxing place to spend the evening with friends, listening to live music and the sounds of the North Fork rushing nearby.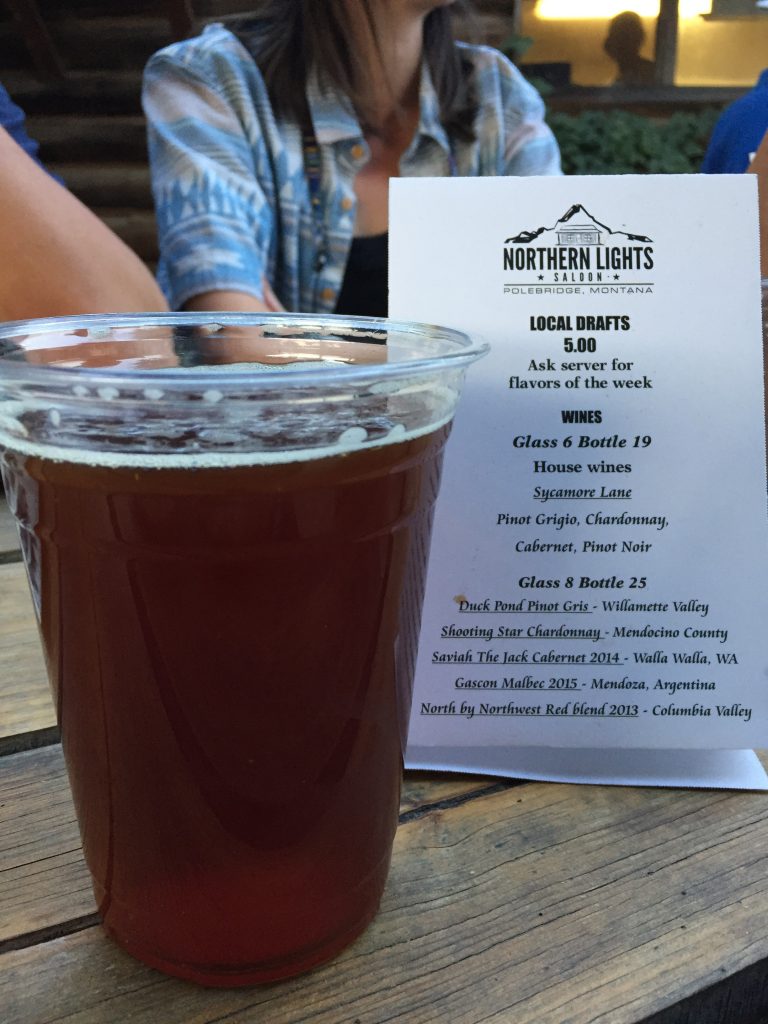 Kick back with with a good beverage, great food, and even better company at the Northern Lights Saloon.
 That Magic Feeling
When taking a trip, sometimes the one thing that matters most isn't quantifiable: it is a feeling. The feeling of calm, of peace. The feeling of wonder or of adventure. Polebridge is all of these things and more. A visit to Glacier Country is always worthwhile, and a visit to Polebridge is something unexplainably amazing. Go out and experience it for yourself, and get ready to fall in love with the North Fork. It's simply a place you must see for yourself to fully understand. The town's hours change with each season, so be sure to check the Mercantile's website before planning your trip.