Blue Mountain Recreation area

The trails at Blue Mountain Recreation area are pet-friendly.  They offer great views of spring in Missoula Valley.
Waterworks Hill
Mt Sentinel and Mt Jumbo turn the brightest shade of green during spring in Missoula.
Riverfront Trails 
The riverfront walking trails and pedestrian bridges in downtown Missoula offer unique views of the city, and the river that runs through it.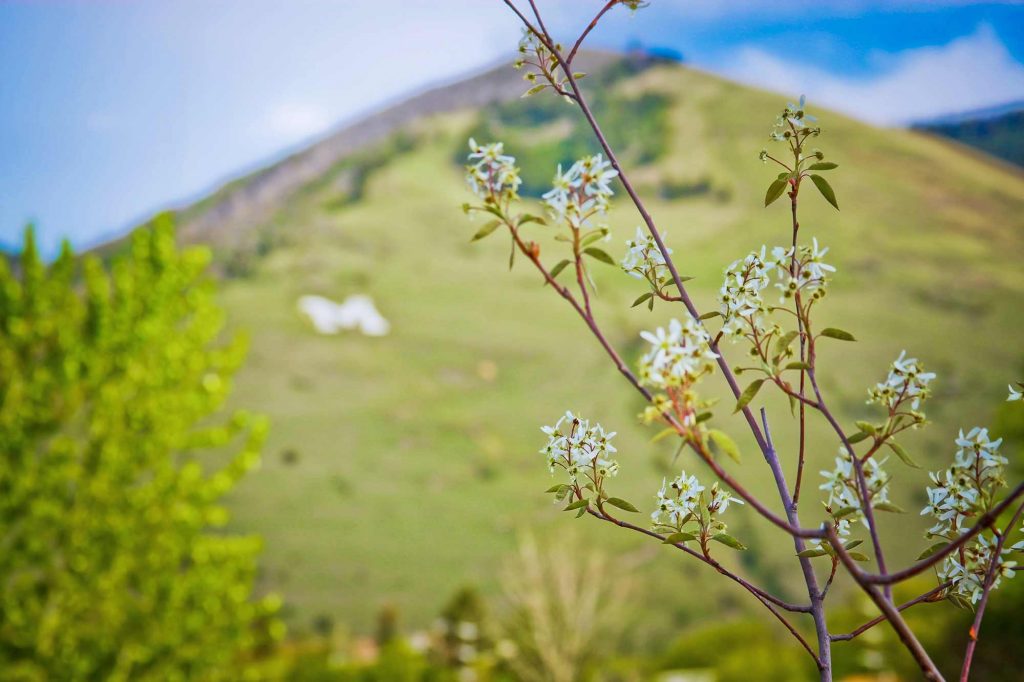 The Garden City comes to life in the spring.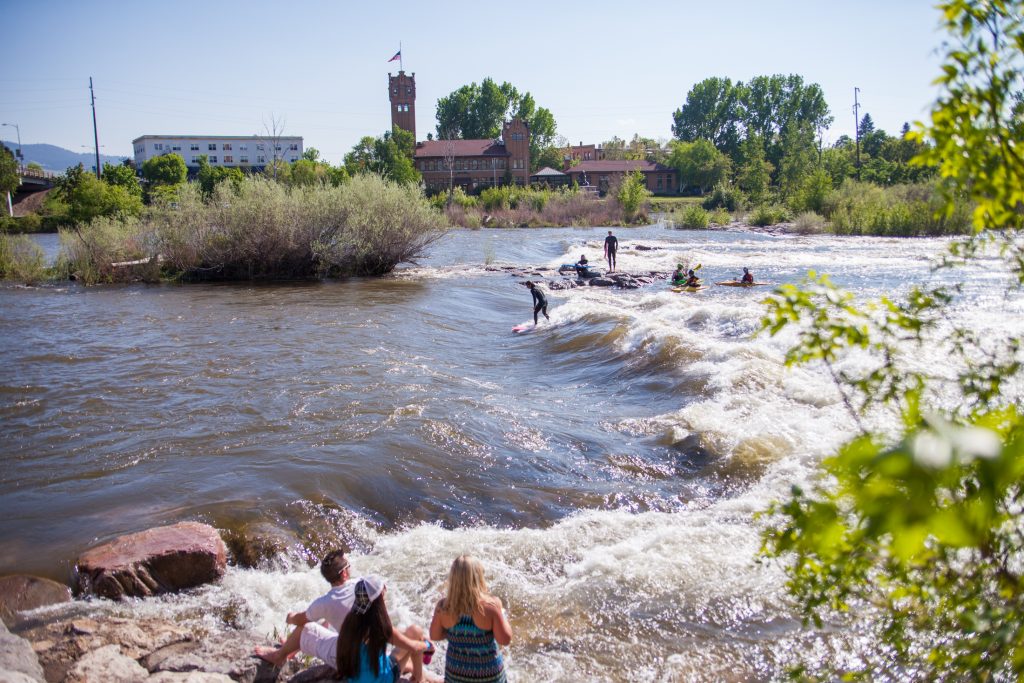 Spring at Brennan's Wave in downtown Missoula
University of Montana 
Hike up the "M" trail at the University of Montana for one of the most iconic views in town.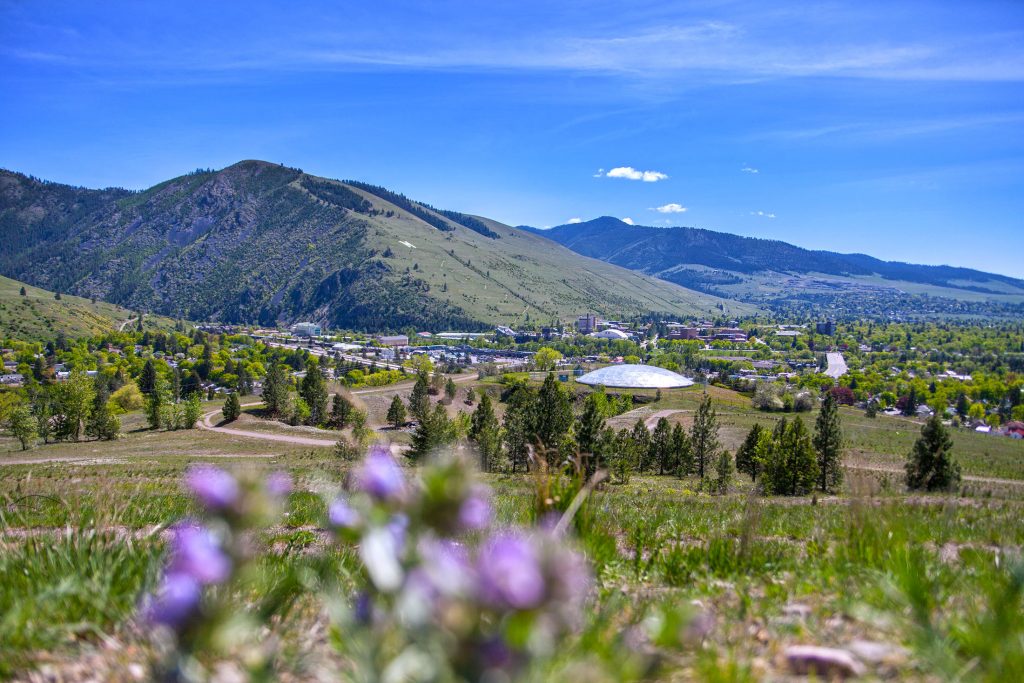 Overlooking the Missoula Valley from Waterworks Hill
Pattee Canyon

Just about anyone will smile while strolling through Pattee Canyon's lush spring greenery.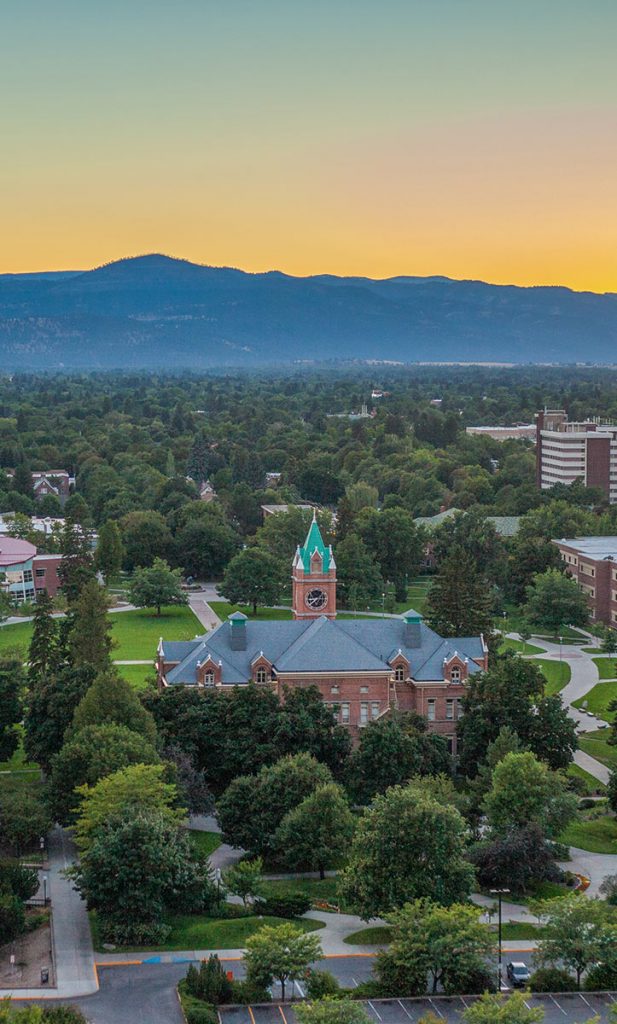 Spring at Caras Park

The parks around Missoula show off their shades of green each spring in Missoula.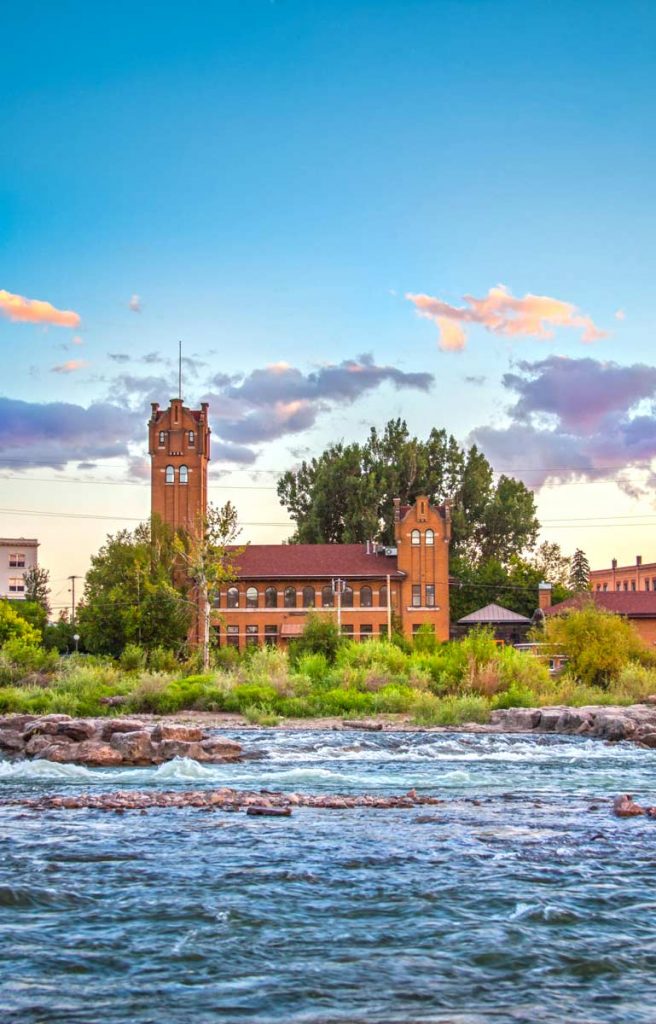 Late spring sunset at Brennan's Wave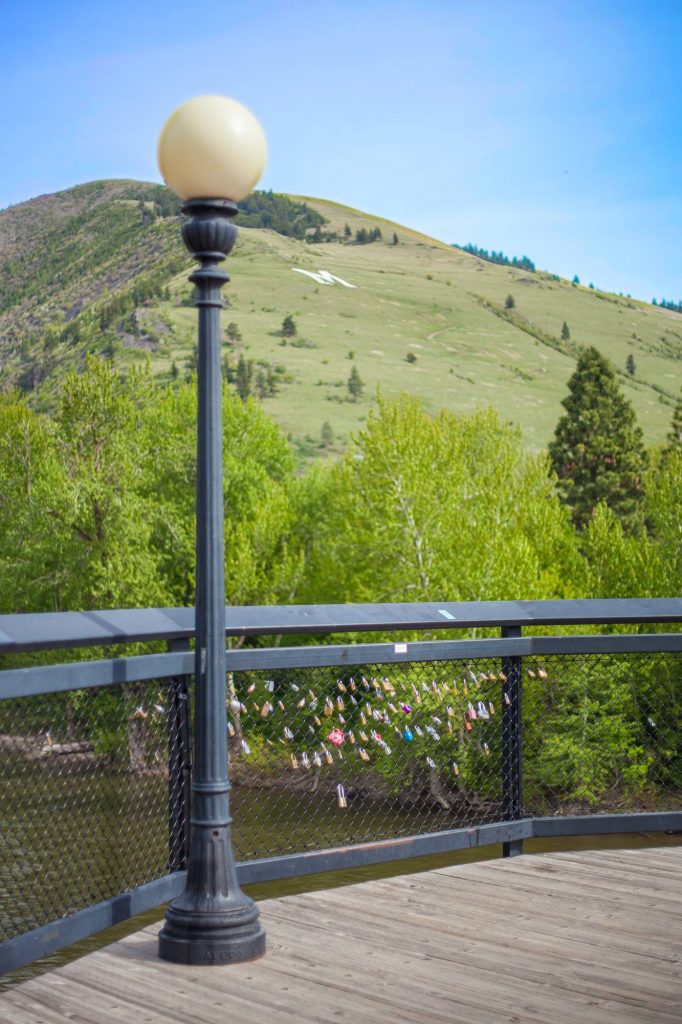 Spring at the University of Montana