The Riverfront Trail

The Riverfront Trail offers stunning views of the trees along the Clark Fork River as well as the mountains in the background. Great for running, walking, strolling, biking... anything, really!

Blackfoot Valley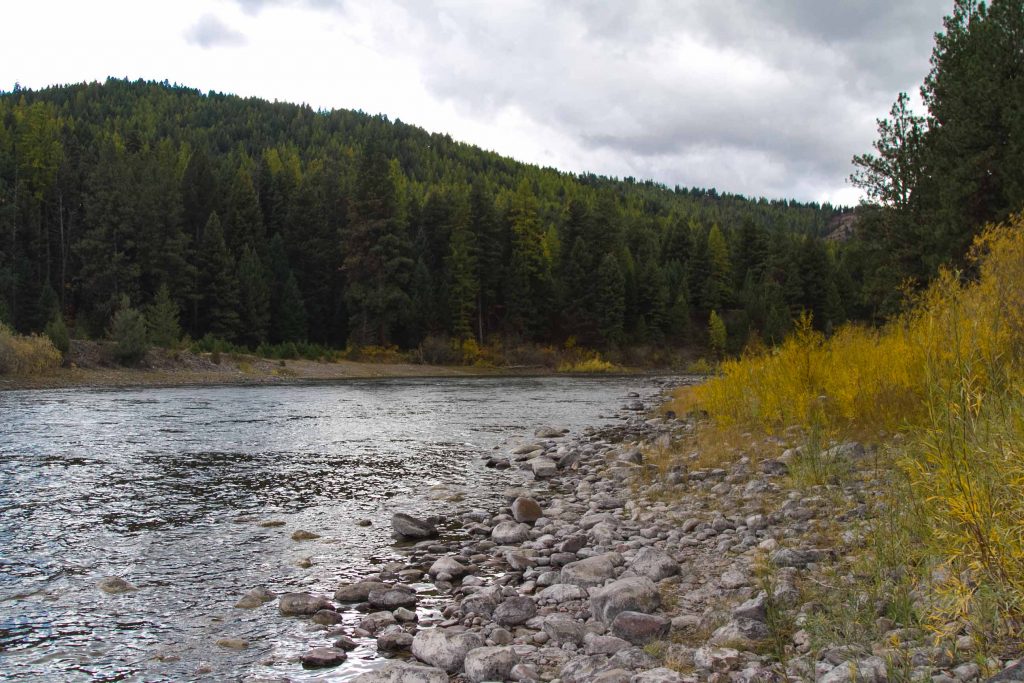 A short drive outside of Missoula, the Blackfoot Valley is a beautiful place for a day trip to see the changing fall foliage.

City Parks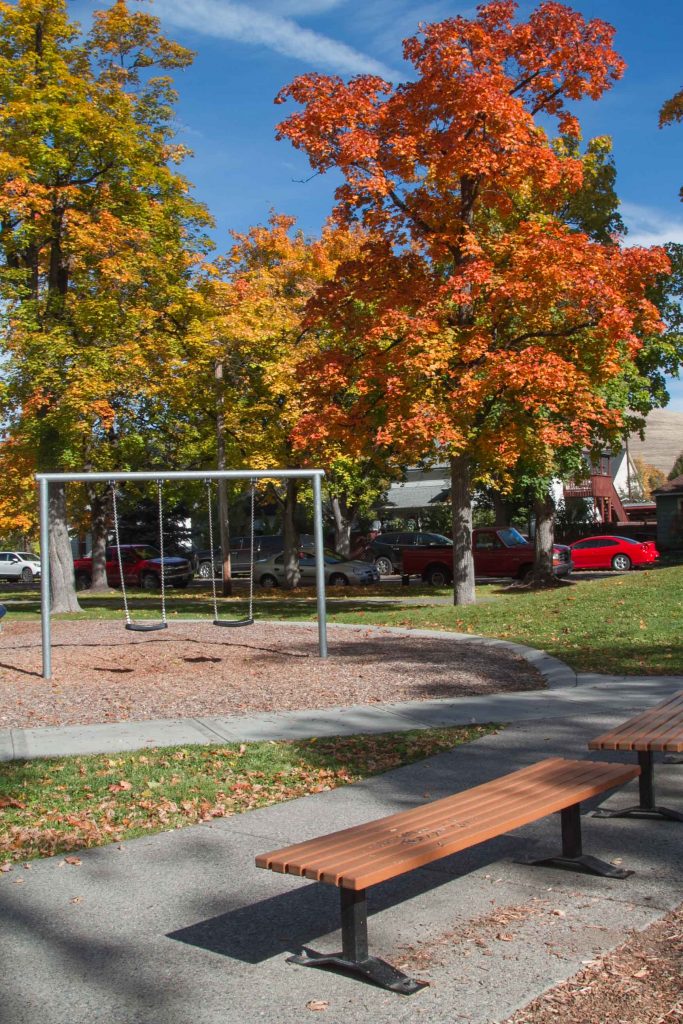 Missoula has dozens of little city parks scattered throughout town, and they all offer a great place to enjoy the beautiful fall weather and see some stunning foliage. Pictured here is Sacajawea Park.

Greenough Park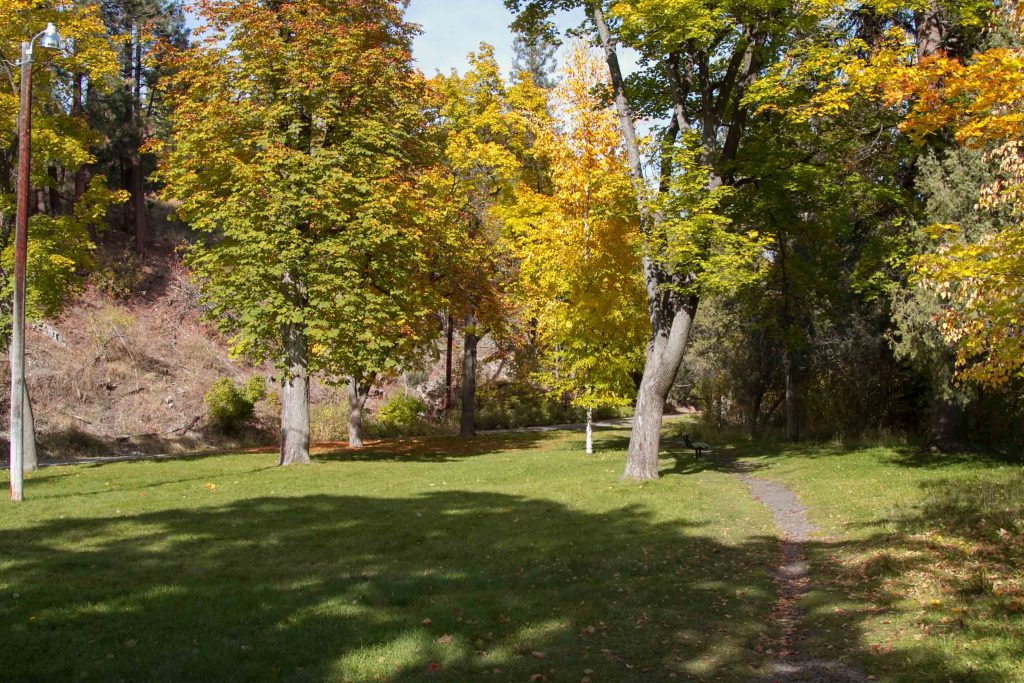 Located just outside of town and following the Rattlesnake Creek, Greenough Park is the perfect place to spend a fall day. You will feel like you are miles from town, even though you are far from that!

The "M" Trail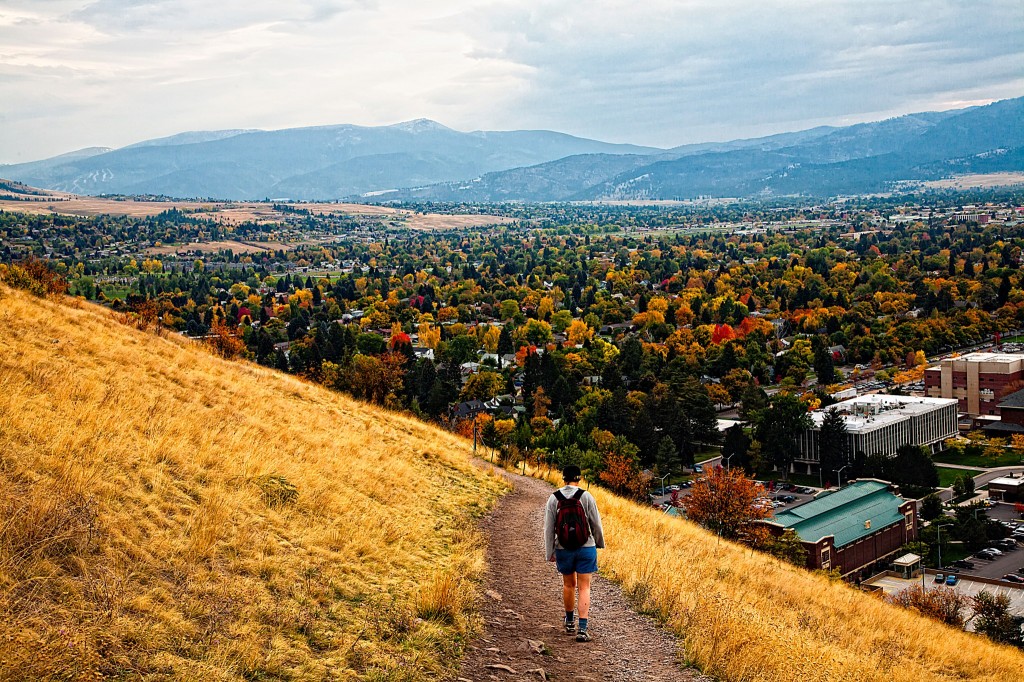 Hike up this popular trail to take in stunning views of the changing trees Missoula and the surrounding valleys.

Downtown Missoula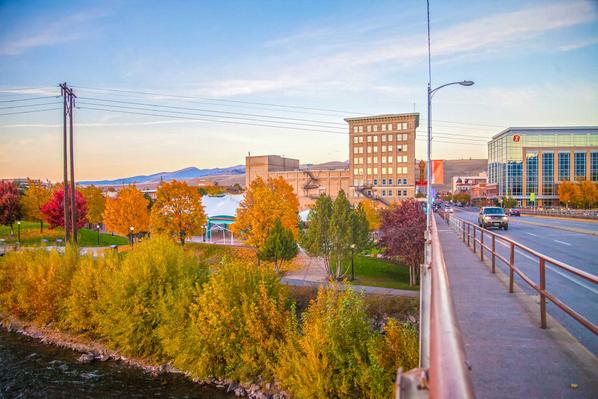 Grab a coffee or tea and stroll through the beautiful streets of downtown Missoula.

The Upper Rattlesnake Area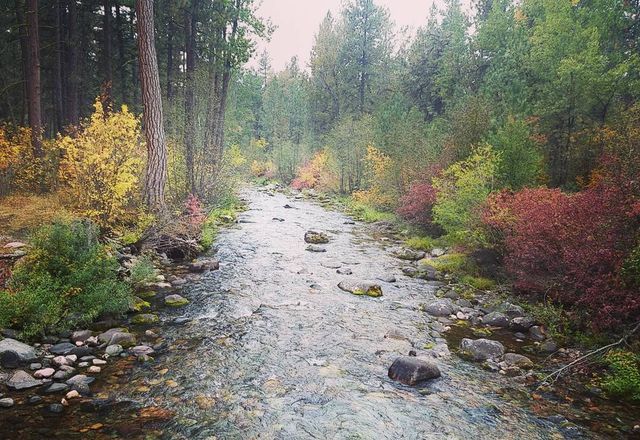 Just a short drive from Missoula is the Rattlesnake Recreation Area. Take a long hike or simply sit by the creek and marvel at the beauty of the changing seasons. Photo via Instagram @hnygard

The University of Montana Campus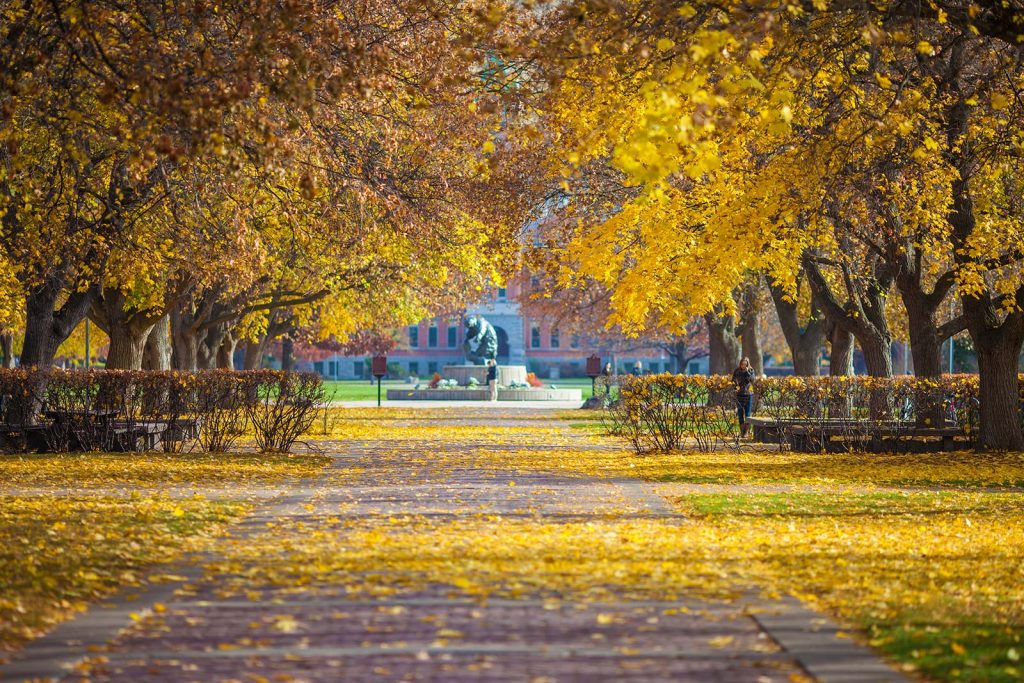 UM's campus has been recognized as one of the most beautiful college campuses in the country, and it is easy to see why. Fall on campus is no exception!

Waterworks Hill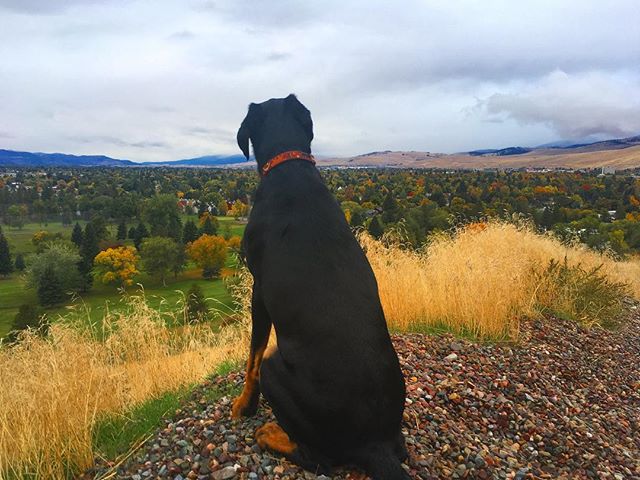 This quick and easy hike up Waterworks (or the peace sign hill as seen from downtown) offers a full panorama of Missoula and the Rattlesnake area. Photo via Instagram @bcilwick

The Bitterroot Valley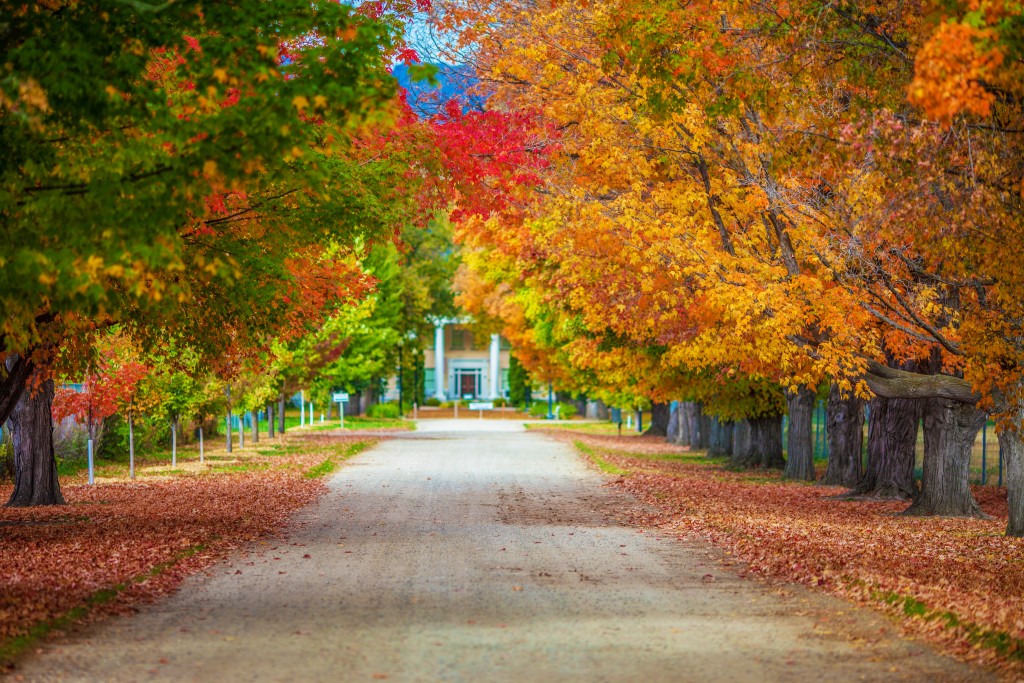 The Bitterroot Valley is a fun place to go and spend a fall day. Go apple picking, have a picnic along the Bitterroot River, and take in the beautiful orange and red mountains.

And many, many more...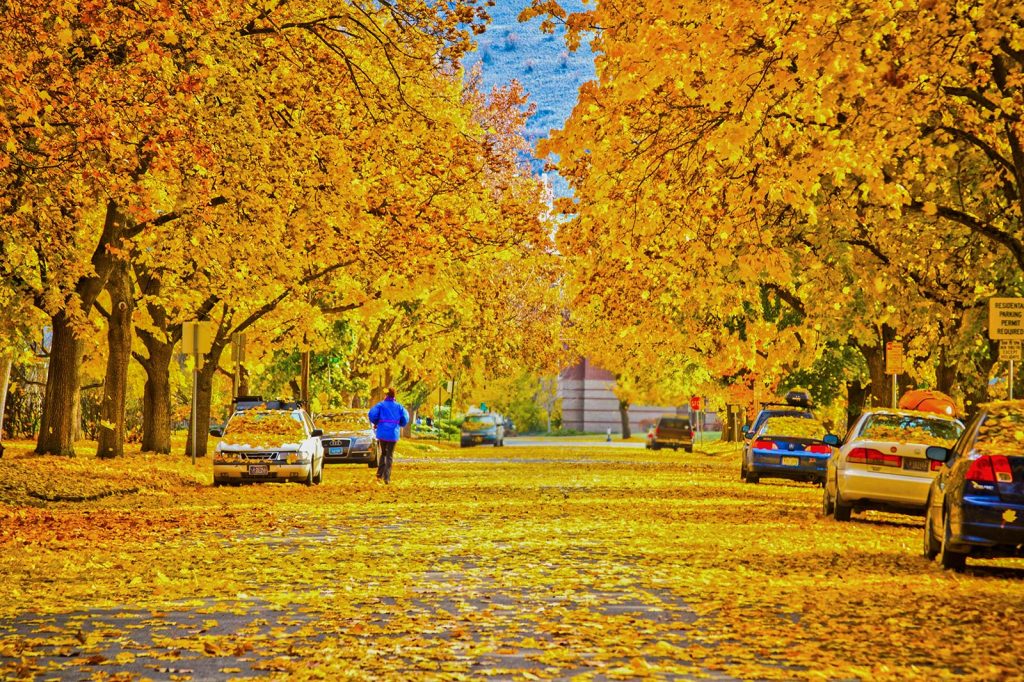 When every street is a orange-leaf covered paradise, it's easy to "fall" for Montana. Visit Missoula and see for yourself!