Homecoming week is here! Check out our top picks for homecoming week events, and be sure to root on our Grizzlies on Saturday October 14th at 1pm!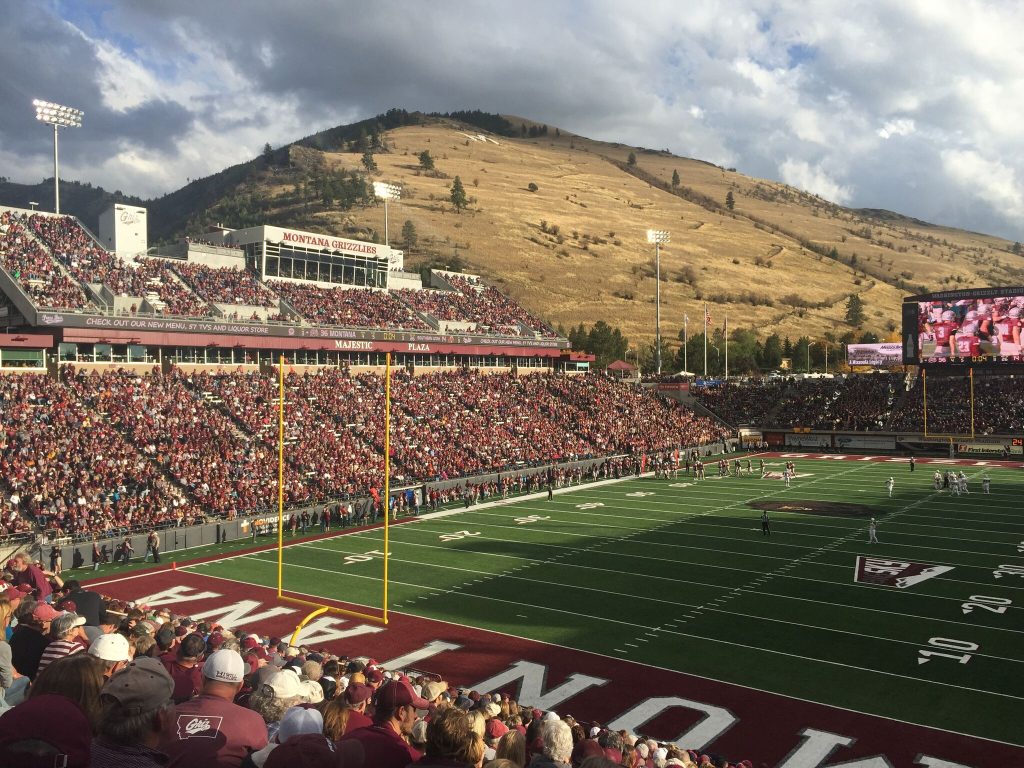 Homecoming Kickoff Celebration
The kickoff celebration is the perfect way to get you into the Griz spirit for the big game! There will be food and music as well as UM Cheer Squad and UM Dance Team. Meet Monte, the mascot, and enter your name into a number of giveaways including tickets to the homecoming game, Griz gear, and more. The kickoff takes place from 1pm-2pm on Sunday October 8th at Southgate Mall.
Sidewalk Painting
Come decorate the sidewalk with a message! Paintbrushes and paint are provided, and it is fun for the whole Griz loving family. Sidewalk painting takes place Monday October 9th from 11am-1pm outside of Turner Hall.
All-Alumni Social and Dance
Held at the Holiday Inn on Friday October 13th from 7pm to midnight, the All-Alumni Social and Dance is a fun event for UM alumni. The UM Marching Band, the Alumni Jazz band, and other musical entertainment will perform, and there will be food and a no host bar.
10th Annual Homecoming Hustle 5K
Get your hustle on! Following the parade route, this 5K, suitable for walkers and runners alike, is a great way to enjoy the morning in Missoula before the football game. The race starts at 9:55 at the corner of Higgins and Broadway. Pre-registration is encouraged. The race route goes through campus and each entry fee includes a t-shirt and food and beverages at the R.P. Ellis tailgate.
2017 Homecoming Parade
The annual parade starts at 10am in downtown Missoula. Bring the whole family out for a morning of football fun! The parade begins at the intersection of Higgins and Broadway.
Homecoming Tailgates
Tailgating is one of the most memorable aspects of football. It is where family and friends gather to celebrate their team as well as enjoy fun moments together. There are many tailgates happening Homecoming weekend. Check out this link for the full list.
2017 Homecoming Football Game
At 1pm, the Montana Grizzlies take on the North Dakota Fighting Hawks. Go Griz!