Fall in Missoula is, in one word, magical. Crisp morning air meets hues of changing vibrance. The hikes are epic, the food is divine, and the town starts to wind down for winter. Here are some telltale signs that fall as arrived in Missoula.
Changing Leaves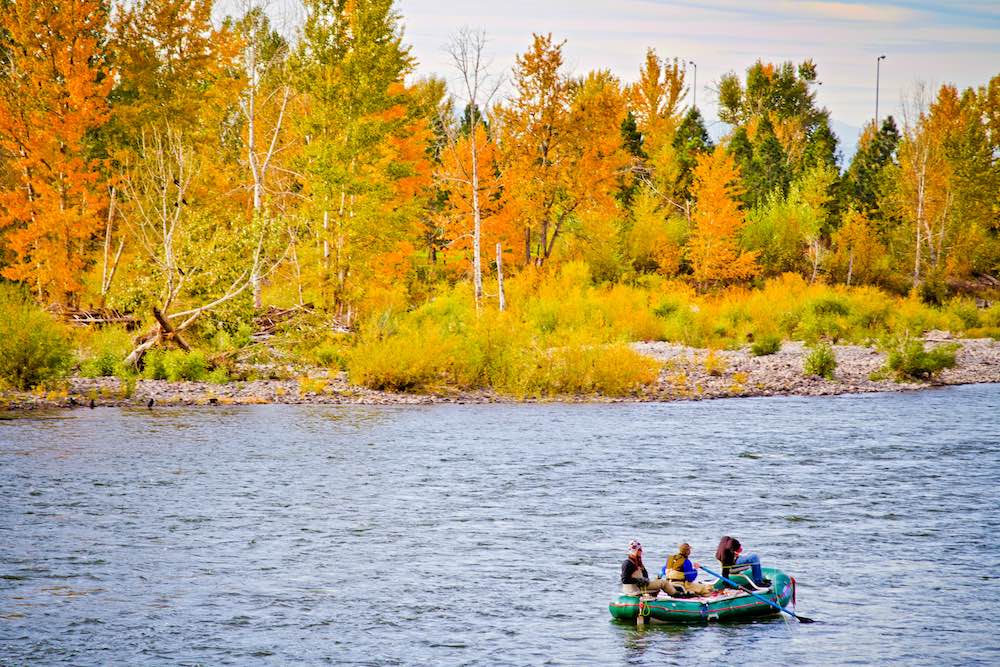 It's okay to do a double take. We get it—fall in Missoula is ridiculously beautiful. The trees in town, as well as the ones that dot the mountainsides of the valley, begin to change from the greens of summer to the gorgeous and golden reds and yellows of autumn. Take a scenic drive or a stroll through town and enjoy the show!
Festive Pints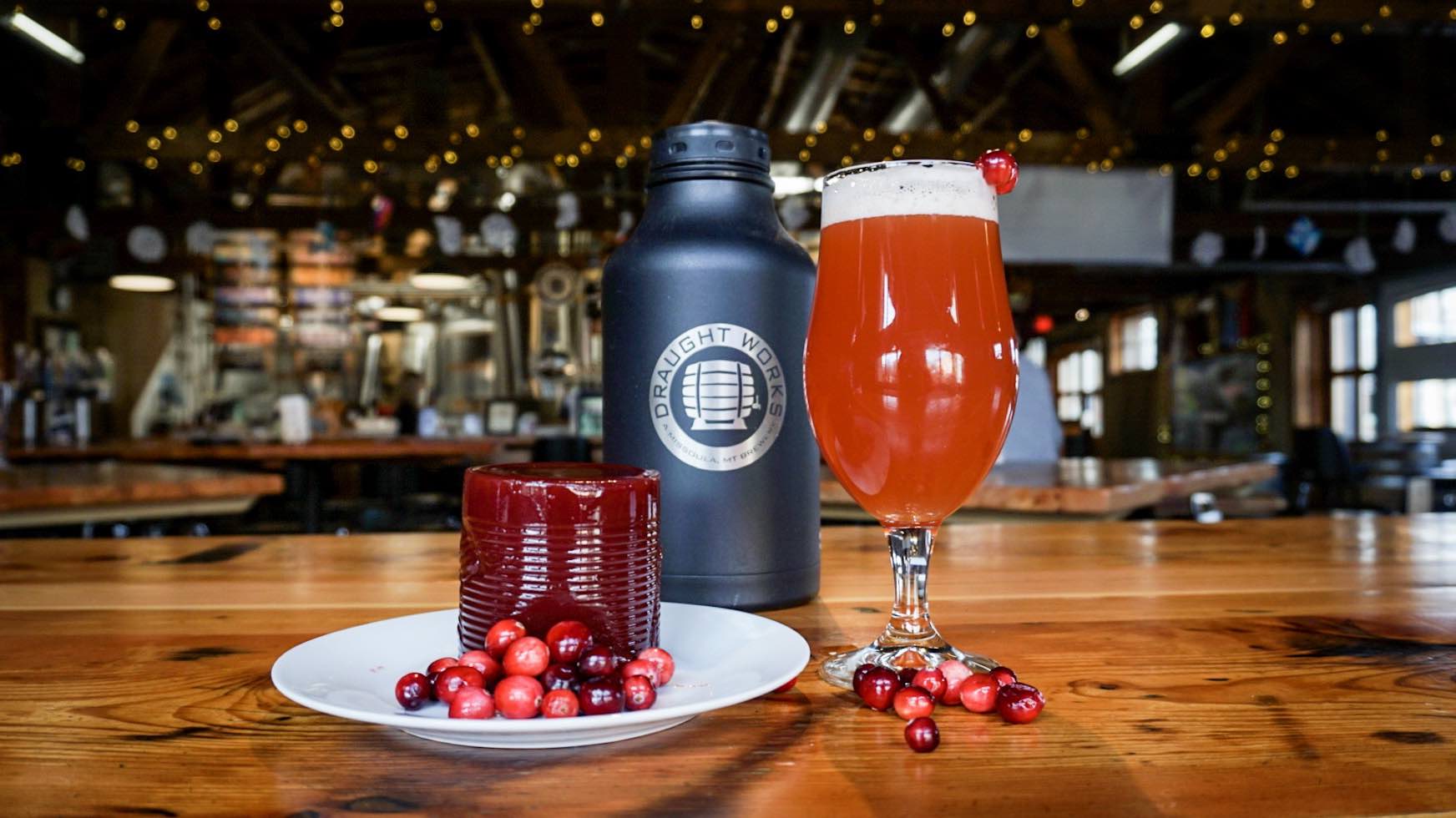 Photo courtesy of Draught Works.
It seems that around every corner there is another world-class microbrewery to enjoy in Missoula, and when fall rolls around, the flavors get festive. We are talking Oktoberfest beers (like Bayern's traditional German brew of KettleHouse's Montana take, the Hemptoberfest), holiday twists on summer favorites (like the Cranberry Gose from Draught Works) and pints with local pumpkins to boot (we are looking at you, Great Burn). Western Cider's apple cider is a perfect accompaniment to a fall day in town. You seriously cannot go wrong with season brews in this charming mountain town.
Griz Spirit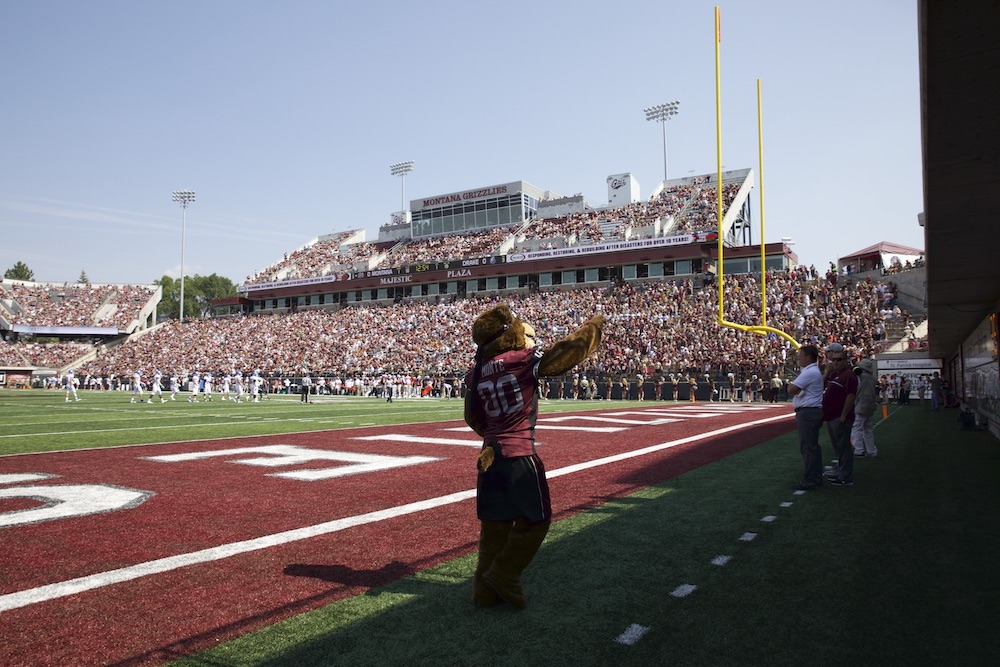 On Saturdays, the whole town is dressed to the nines in maroon to cheer on the Griz! Football season is filled with tailgating and football cheer. Visitors from near and far journey to Washington-Grizzly Stadium to root for the home team, and the bars, breweries, and restaurants of town are filled with Griz spirit.
Epic Hikes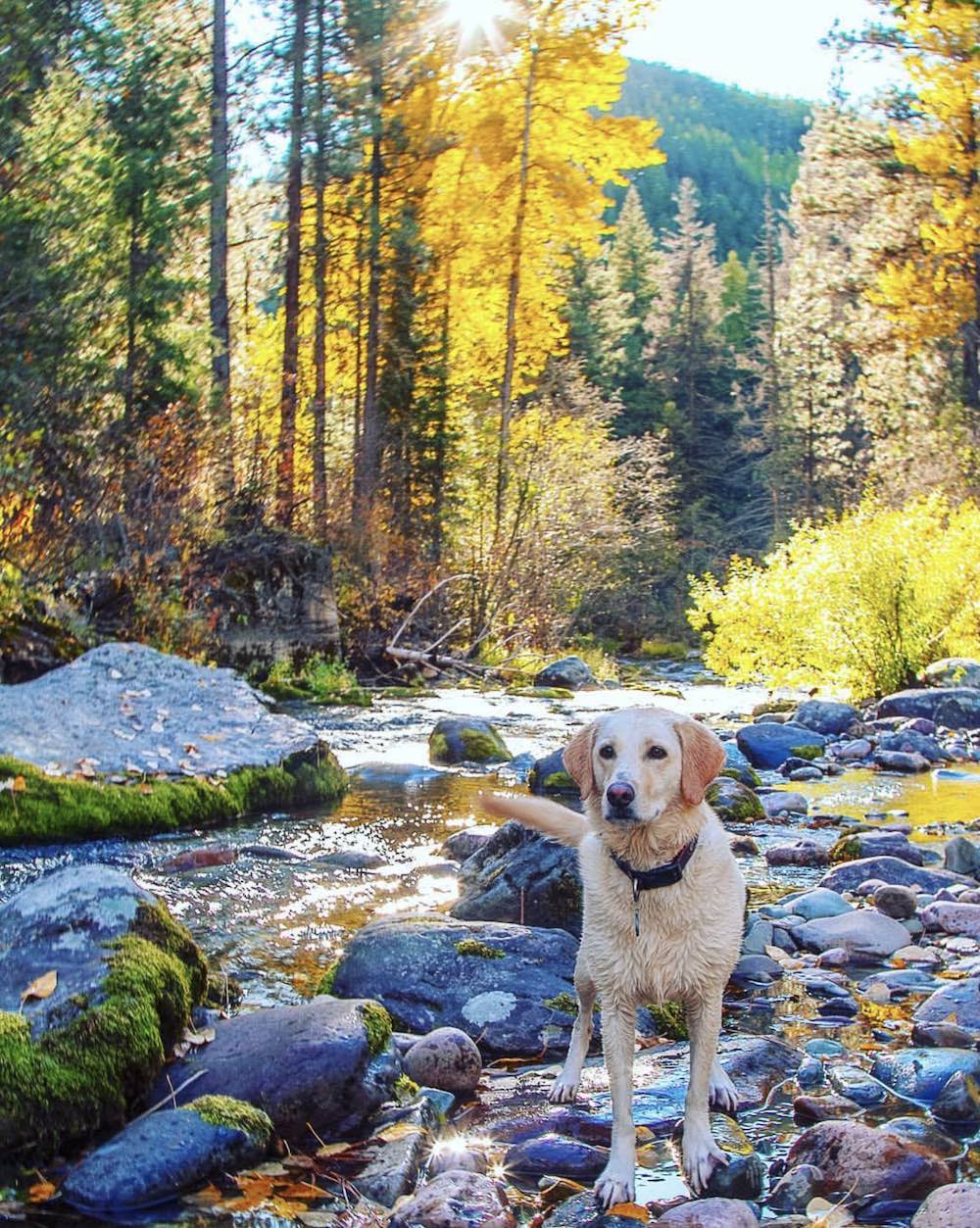 Hiking in Western Montana is always special, but fall hikes are an a category all to themselves. Whether you scale Mount Sentinel to take in panoramic views of the valley or a leisurely stroll along Rattlesnake creek, the views deserve a round of applause. Bonus: the colder weather means you can hike longer and further without breaks. A+ for you, fall.
Seasonal Coffees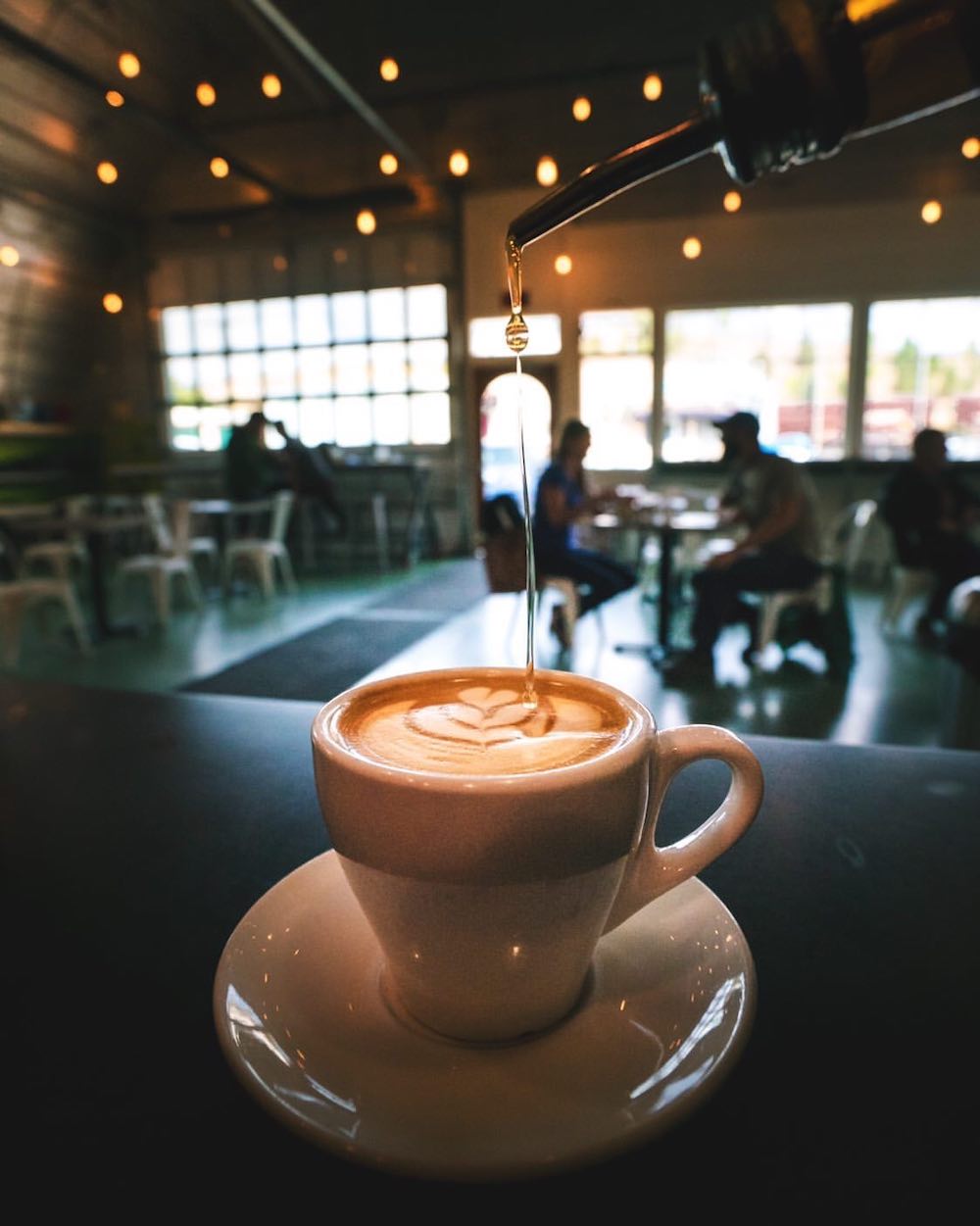 Photo courtesy of Black Coffee Roasting Co.
Spice up your caffeine fix this fall. And in a season where pumpkin spice is the name of the game, really treat yourself at Florence Coffee with a local, fresh pumpkin spiced latte. Florence's drive-thru coffee huts are located around town, so you won't have to hunt long or hard for this seasonal fall treat. But why stop at one? The days are crisp, and that calls for a warm beverage 24/7. Black Coffee Roasting Co.'s seasonal menu includes mouthwatering combinations like their organic maple syrup latte. Basically, fall coffee drinks are the best. Hands down.
Spooktacular Sights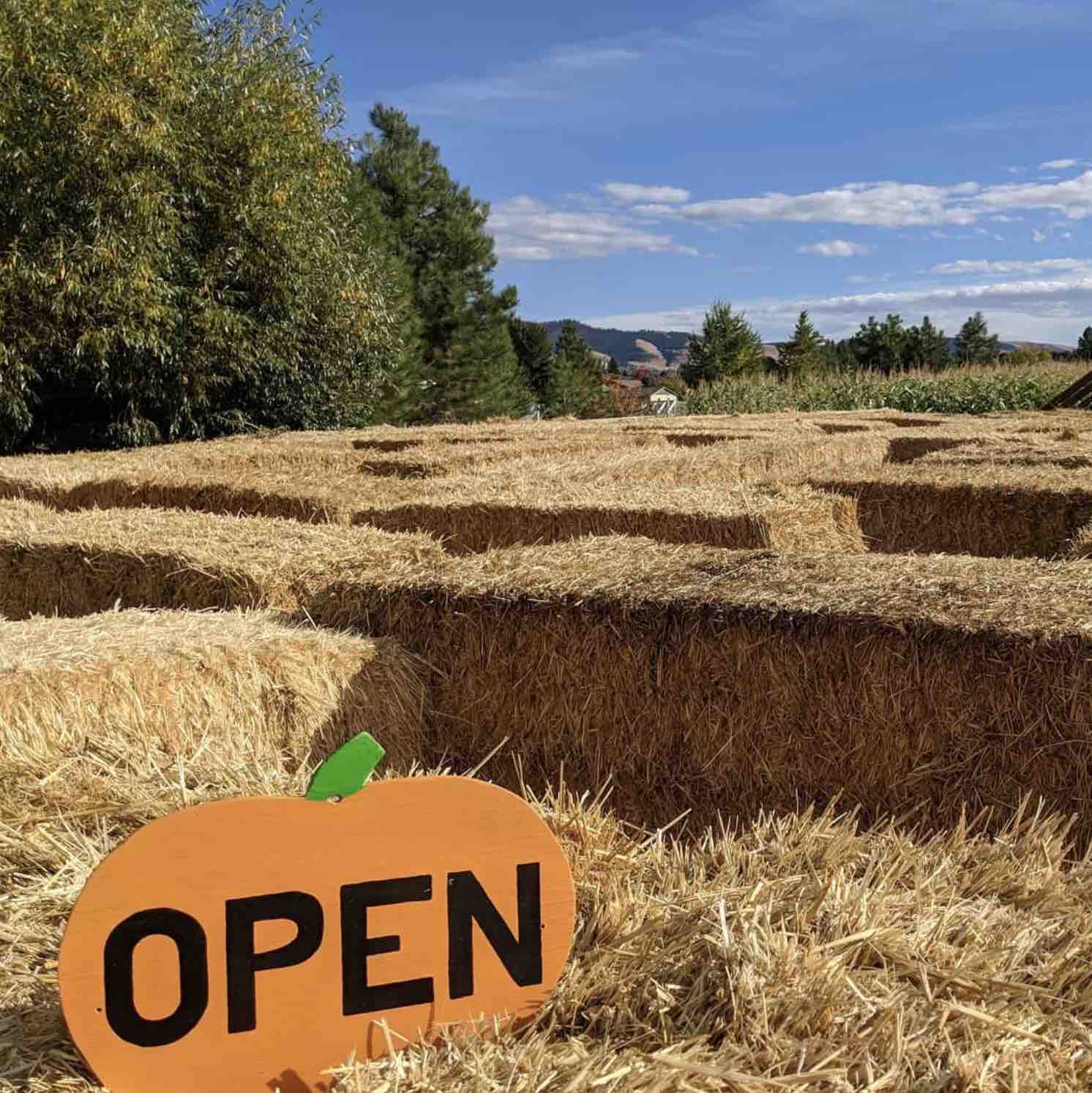 Photo courtesy of the Missoula Maze.
Halloween spirit is strong in Missoula. The Missoula Maze, a hay maze, corn maze, pumpkin patch and more, is a festive and fun place to go for Halloween fun. The Missoula Downtown Association hosts a Back Alleys and Basements Tour every Saturday to experience the rarely seen underground of Missoula. No matter how spooky or sweet you like your Halloween, you are sure to find a spooktacular event in Missoula.
Market Finds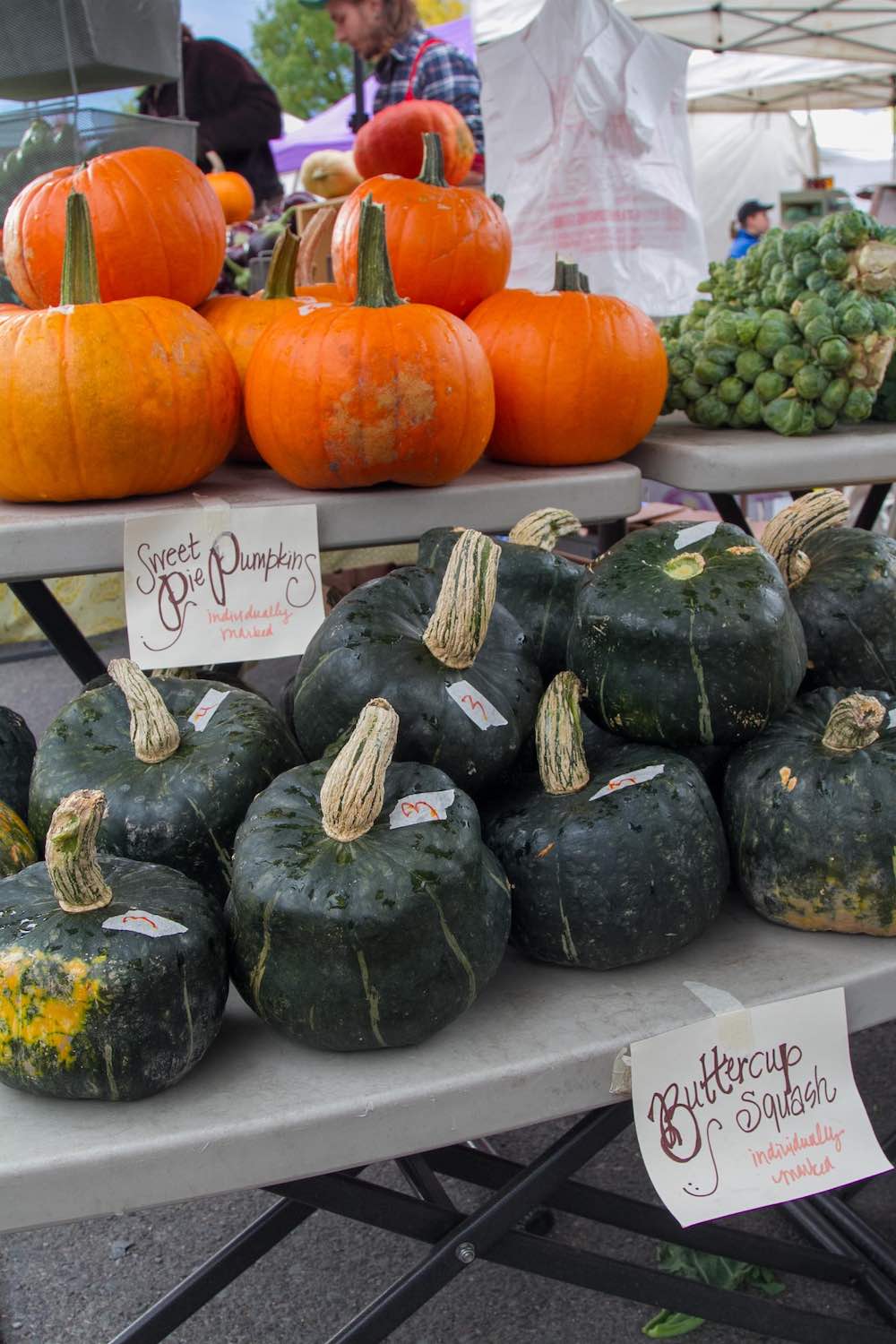 Just as the colors change on the mountainsides, the colors change at the Missoula markets as well in autumn. We trade bright tomatoes and bounties of zucchini for subtle hues of gourds and winter squashes. The markets run through the end of October, and they are certainly worth a Saturday morning trip to downtown. Warm up with a morning coffee, take a stroll in the crisp fall air, and leave with gorgeous local produce, cheeses, preserves, meats and more.