Written by Lauren Hillestad
It can be hard to keep up as new restaurants, shops, events and more pop up around Missoula. Our charming mountain town has certainly stirred things up this past year, so we took a look at some of the new places to explore in Missoula. Here are some of the exciting new spots on on our radar:
What's New in Missoula

Lunch and Dinner at Second Set Bistro
Something new is cooking in the historic Florence Building, and trust us, you're going to want a taste. Second Set Bistro is one of the newest additions to Missoula's growing food scene, offering their own unique take on the American Bistro. From making their own bread, fresh cheese and pickled vegetables, to their upscale white-tabecloth setting, it is abundantly clear that the folks at Second Set know what they're doing when it comes to fine dining. Their rotating menu boasts dishes such as Pork Chop Milanese and Smoked Trout Tacos, in addition to vegan and vegetarian options such as their Fried Street Corn and Whole Roasted Eggplant.
Second Set Bistro is open Monday through Saturday, and reservations are recommended—especially for those weekend dinner dates!
Restaurants in the Mercantile Hotel
Last time we took a look at Missoula's up and coming restaurants, we couldn't contain our excitement for the array of dining experiences coming to the new Mercantile Hotel downtown. Fast forward, and many of the new additions have officially opened! Find steak and seafood at 1889, signature salads, coffee, sipping broth and grab-and-go options at Basal, and authentic Thai dishes at Zoo Thai.
Vegan Treats at Veera Donuts
Missoula has become increasingly accommodating for all kinds of palates and diets, including vegan and gluten-free eaters. Veere Donuts is evidence of just that, offering 100% vegan donuts. You'll find Veera on South Higgins alongside Big Dipper Ice Cream, possibly making that the sweetest part of town.
When it comes to the menu, Veera is anything but average. Both sweet and savory flavors are on constant rotation, so there is always something new to try. No more are the days of simple glazed, maple and chocolate donuts—now we have flavors like Caramel Electra, Pink Kashmir and White Zombie to explore.
South Side Dram Shop Location
The Dram Shop is a go-to spot for beer lovers in Missoula, offering a seemingly endless tap list in an upbeat atmosphere. And lucky us, they have officially opened their second location on the south side of Missoula. Dram's new location is conveniently located across from the AMC Dine-In Southgate 9 movie theater, making it the ideal stop for pre or post-movie brews, as well as the perfect break from Southgate Mall shopping sprees.
Same as the downtown location, you can visit the new Dram Shop location seven days a week for beer, wine, cider and kombucha. If you'd rather grab-and-go, just bring (or purchase) a growler to fill with your favorite craft beverage of the moment.
What We're Looking Forward To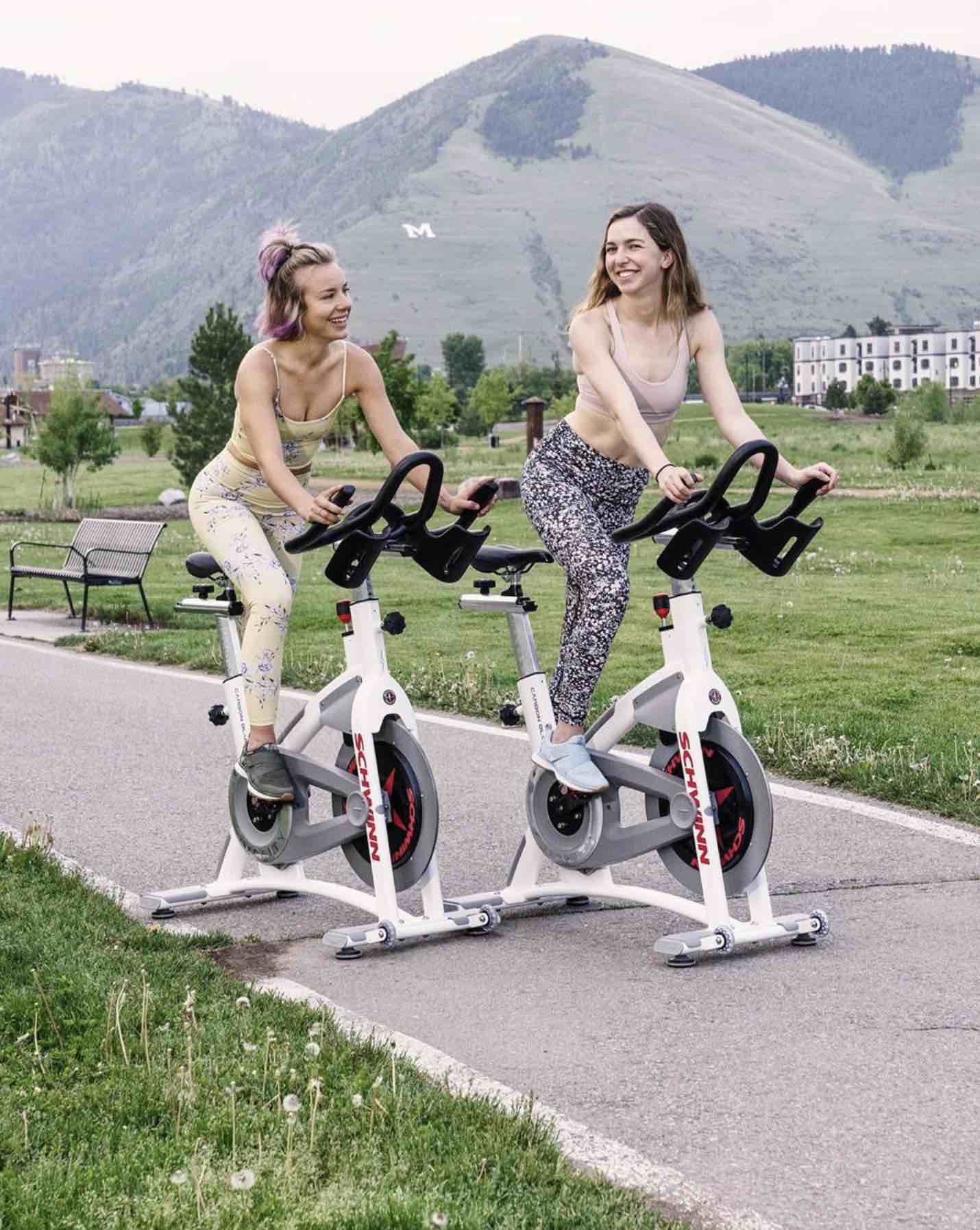 Photo by Brandon McMahon courtesy of SobbaCycle.
Breaking a Sweat at SobbaCycle
Here in Missoula, we get pretty creative when it comes to staying active. In the summer you'll find yogis taking to the river for SUP yoga, and our signature Oula classes keep Missoulians dancing year-round. Next up we have SobbaCycle—a beat-based cycling studio that combines music and movement to get you through high-intensity cardio workouts.
SobbaCycle's original location in Whitefish hosts a variety of charity and community-based events, and we are excited to see the same in our mountain town. Time to stock up on fun athletic wear—SobbaCycle is coming to the ground floor of the Mercantile Hotel very soon!
Tacos and Mezcal at The Camino
A town can never have enough tacos, especially when they are made with as much care and authenticity as The Camino plans on bringing to Missoula. The new restaurant's passionate owners have been busy exploring Oaxacan neighborhoods, Yucatan jungles, the highlands, deserts, hillsides and beaches in order to bring the most authentic taste of Mexico to their home in Missoula.
The Camino is working with Montana farmers to get the freshest local ingredients, as well as Masienda, a purveyor who supports small-time Oaxacan farmers by importing heirloom corn for all of The Camino's in-house tortillas. And as if the tacos weren't already enough to have us lining up at the door, The Camino will also be offering small batch mezcal to top it off.
Crafts and Cocktails at CREATE art bar
Missoula is Montana's hub for arts and culture, so it's no surprise that both locals and visitors love the chance to get creative. So much so, that the Mercantile Hotel in downtown Missoula will soon house a do-it-yourself crafting bar. Yes, you read that right—CREATE art bar will serve cocktails, beer and wine alongside unique crafting experiences. Choose from their menu of art projects to complete yourself, or join one of their daily events or crafting sessions with a larger group.
Once you're done sipping craft cocktails and crafting to your heart's content, you'll leave CREATE art bar with a piece of hand-crafted art ranging from leather wallets to beaded jewelry to magnetic bottle openers.