Missoula truly blossoms in the spring. The return of warm weather draws Missoulians and visitors out and about again, creating a buzz that can only mean one thing: summer is on its way! But sunshine and fresh air aren't the only things we're enjoying—this past year Missoula welcomed a number of businesses to town, and these are just a few of our favorites for you to explore this spring.
Stave and Hoop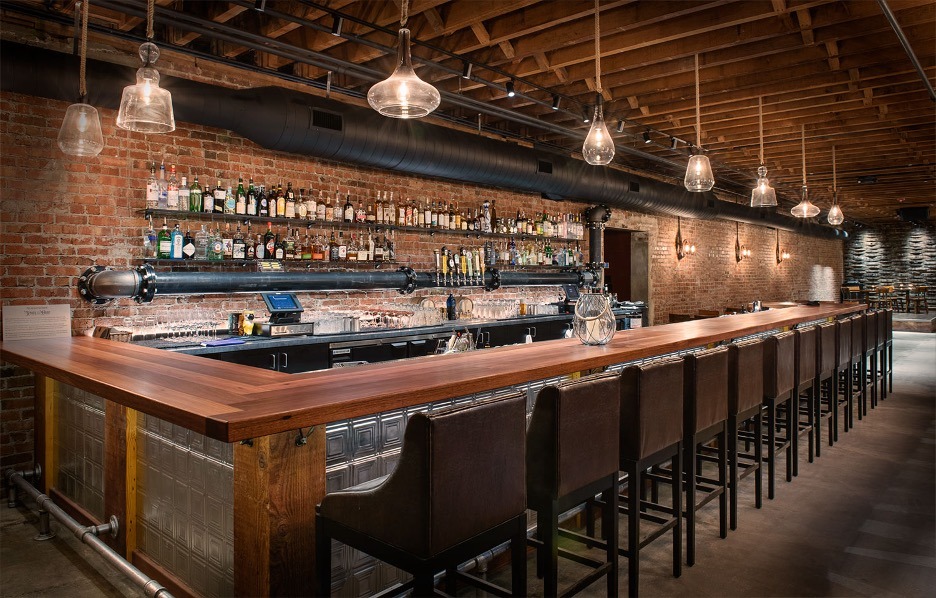 Photo courtesy of Stave & Hoop.
Stave and Hoop is Missoula's newest speakeasy–shhhh!–and their décor is almost as impressive as their cocktails. The bar itself was modeled after the impressive history of the Garden City Bottling & Liquor Co. Located in the building's basement, it truly feels like you are walking into a speakeasy of the past. Stop in to savor some incredible cocktails, beer and food while getting a taste of the Wild West.
Pangea Bar & Restaurant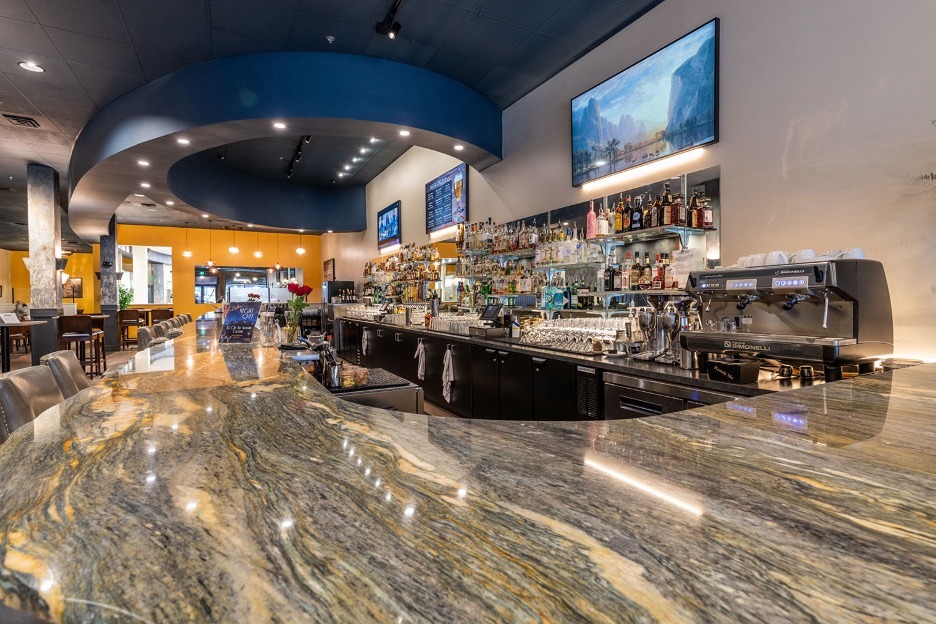 Photo courtesy of Pangea Bar & Restaurant.
Another new eatery on the main drag, Pangea combines local favorites with "global flavor." The international influence paired with their downright delicious cocktails will tantalize your taste buds, all in a modern yet laid back atmosphere. Pangea is owned in conjunction with Stave and Hoop, offering fine dining for dinner and an escape into the past just around back.
Ducrey Chocolate Maker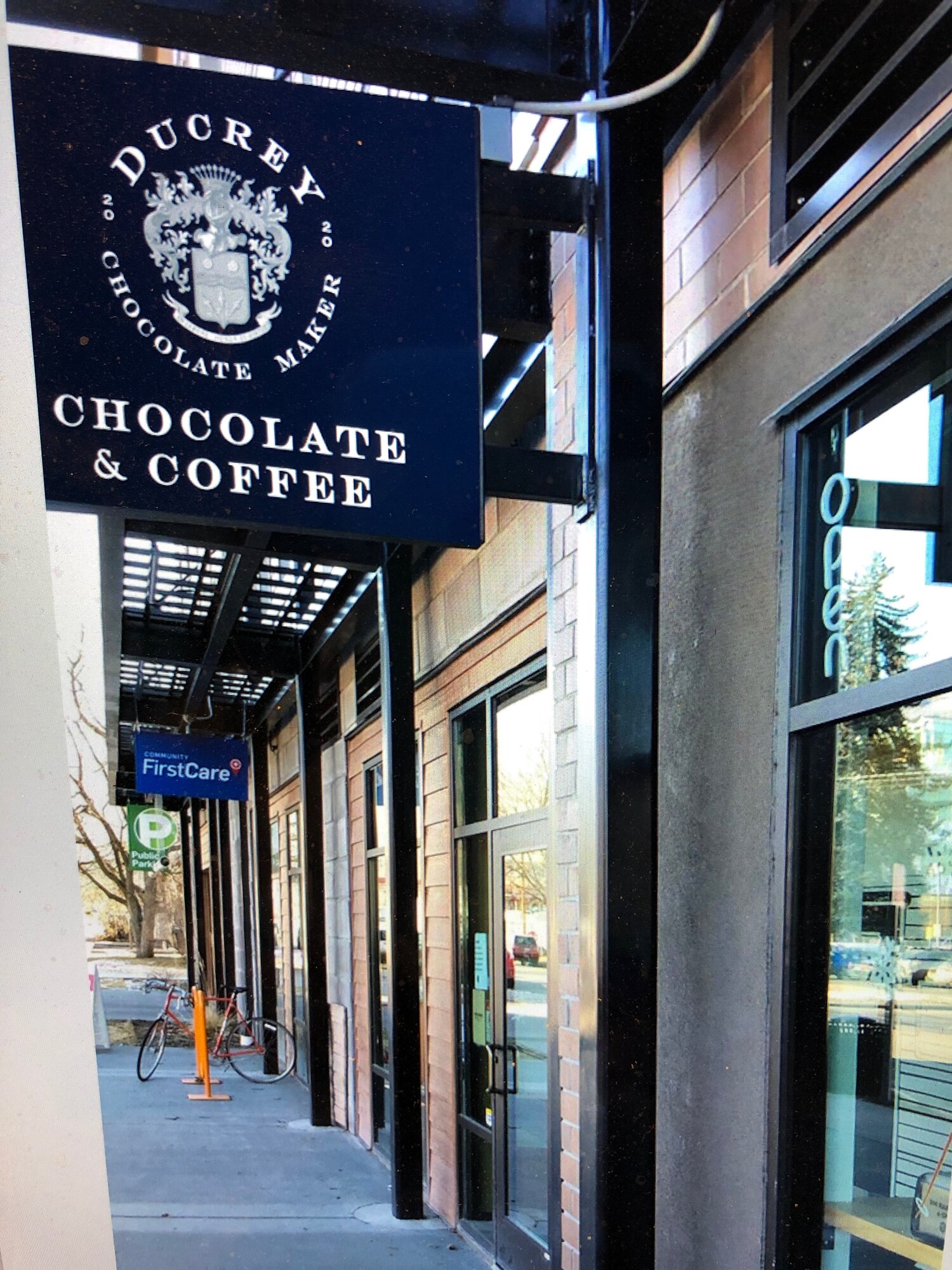 Photo courtesy of Ducrey Chocolate Maker.
Craving something a little sweeter? Check out Missoula's newest chocolate shop, Ducrey Chocolate Maker. Conveniently located in the heart of downtown, their delectable organic chocolate is manufactured on site! And they don't just stop at chocolate–Ducrey has an array of delicious sandwiches, pastries and beverages.
Leaf and Quiet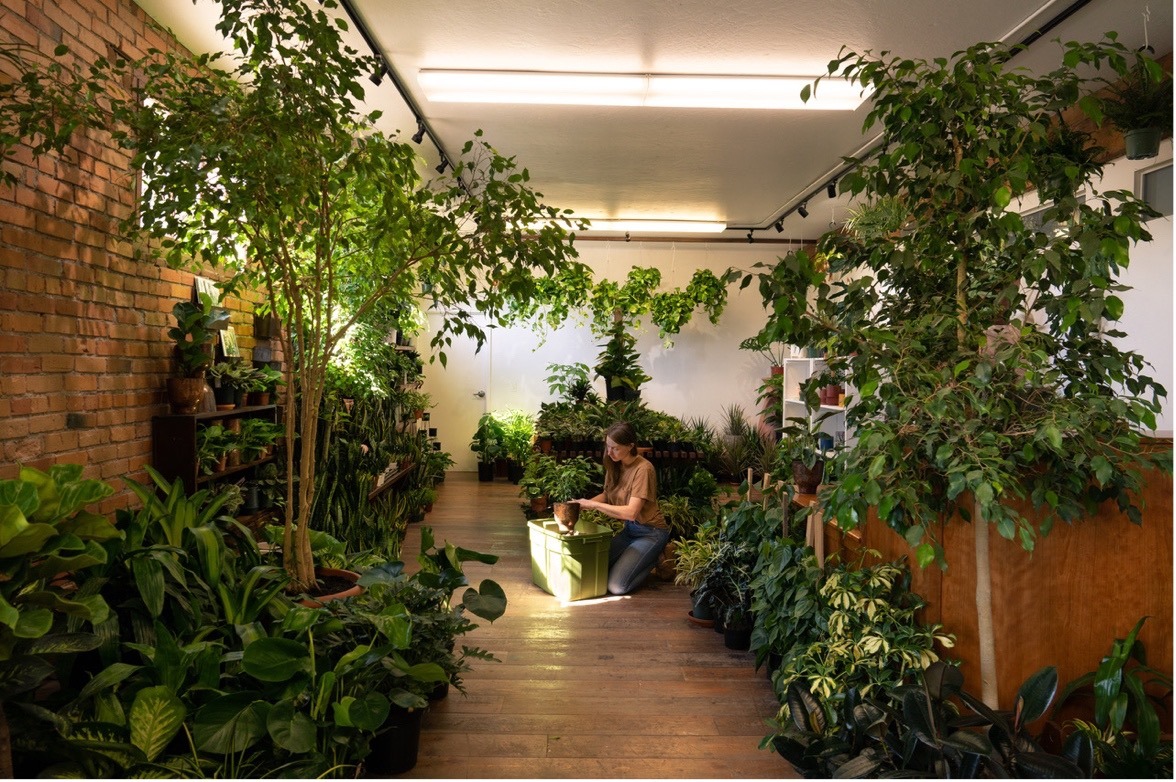 Photo courtesy of Leaf & Quiet.
Walking into this indoor plant shop is equally calming as it is impressive. Leaf and Quiet has plants on virtually every surface, giving you so many options it is hard to pick just one to bring home. In addition to plants, they offer planters, pots, books and a variety of plant related knick knacks and local goods. As far as services go, they provide interior plant consulting and leasing for businesses in the area. If you need something green, this could be your new one stop shop!
Pink Elephant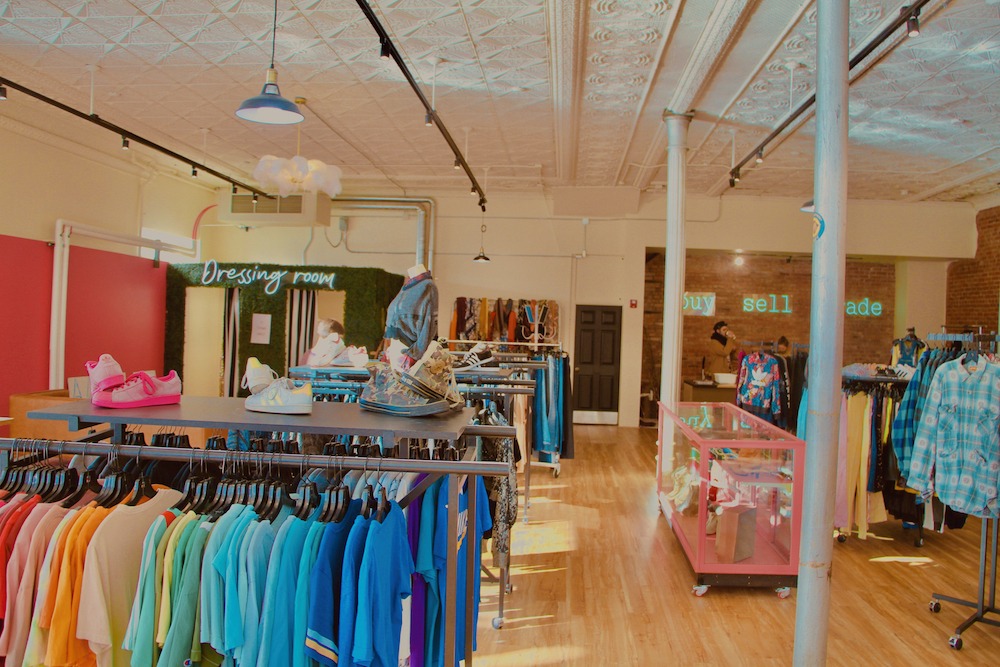 Photo courtesy of Pink Elephant.
It is no secret that Missoulians love their vintage goods, so it was no surprise to see Pink Elephant enter the downtown scene in Missoula. Reinvigorate your wardrobe with affordable vintage and streetwear pieces, all located conveniently on the corner of Higgins and Broadway.
ShowRoom Missoula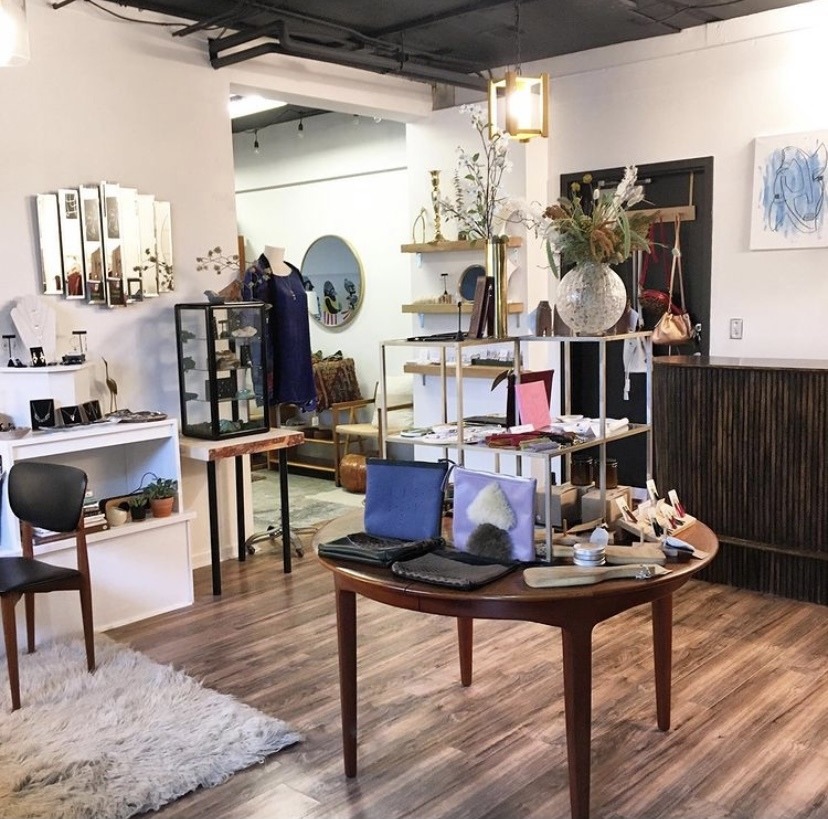 Photo courtesy of ShowRoom Missoula.
ShowRoom Missoula is a charming little shop tucked just off Higgins. Their motto is centered around "quality, sustainability, and community first," and you can tell by their products that they mean it. The shop is comprised of beautiful goods from independent artists and brands–most of which are from Missoula. You can shop at this woman-owned and operated shop knowing that you are supporting local artists–what's not to love?
The Giggle Box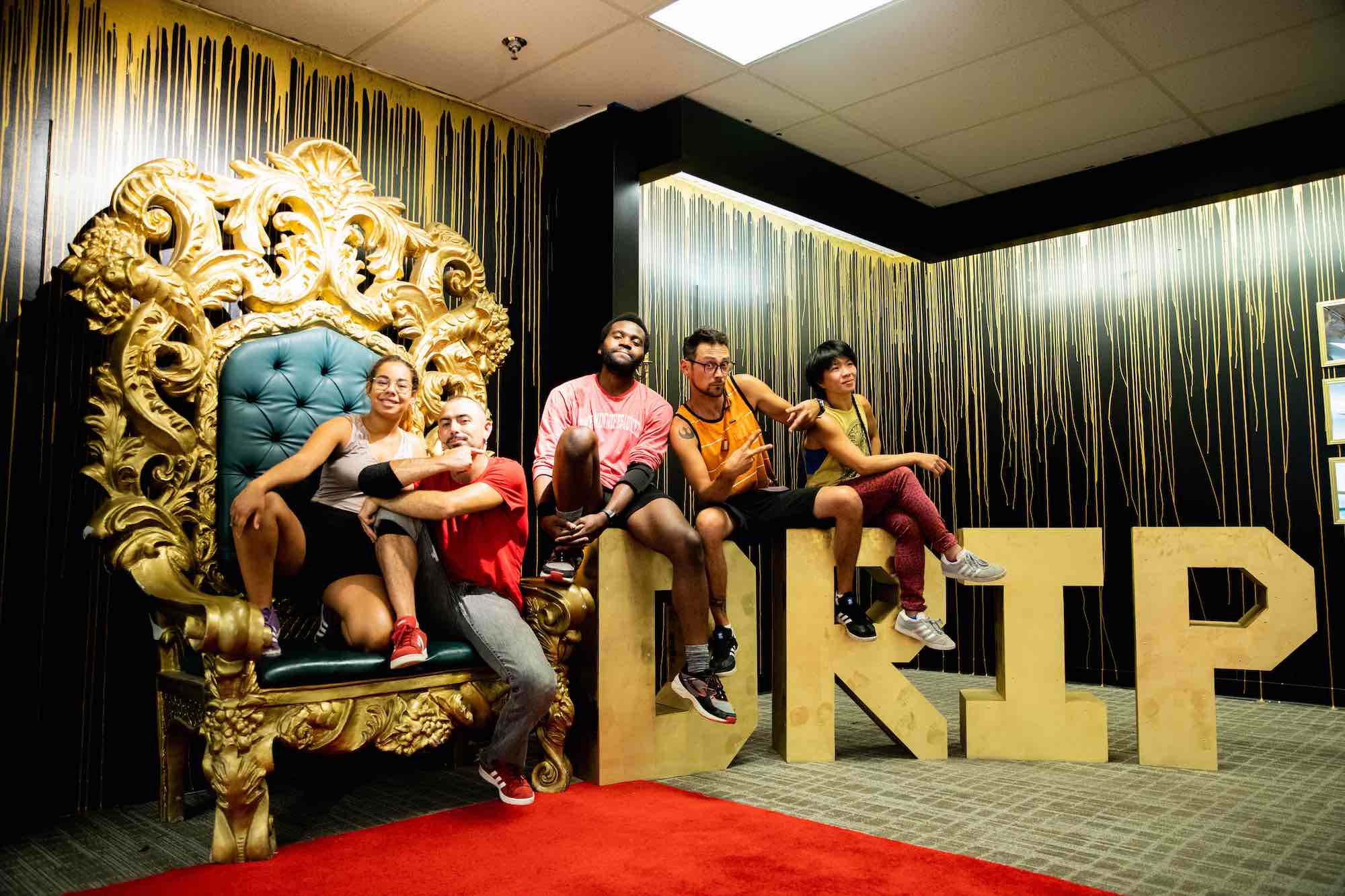 Photo courtesy of the Giggle Box.
The Giggle Box is 18,000 square feet of fun. Montana's first immersive experiential art museum has 25 different rooms and installations waiting for you to explore. They have something for everyone – from a barber shop to a dance floor–and you are guaranteed to walk away with incredible shots and even better memories. The Giggle Box aims for a more intimate experience than traditional museums, so stop in for a truly unique adventure.
The (New) Old Post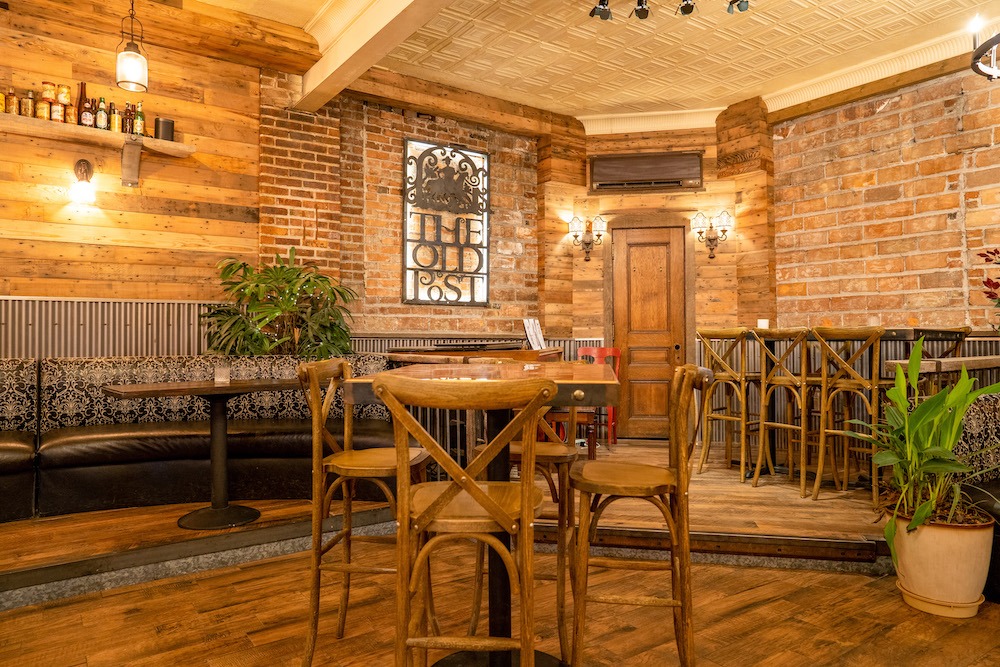 Photo by Anders Conwell with AJC Photography.
A Zootown favorite is back! After a year of renovations and new owners, the Old Post is back and better than ever. The menu is a mix between old favorites and new dishes–and don't forget about the music! There's a stage inside and their beloved outdoor shows are set to make a comeback as well. Pop in to enjoy an iconic Missoulian watering hole.
Cranky Sam Public House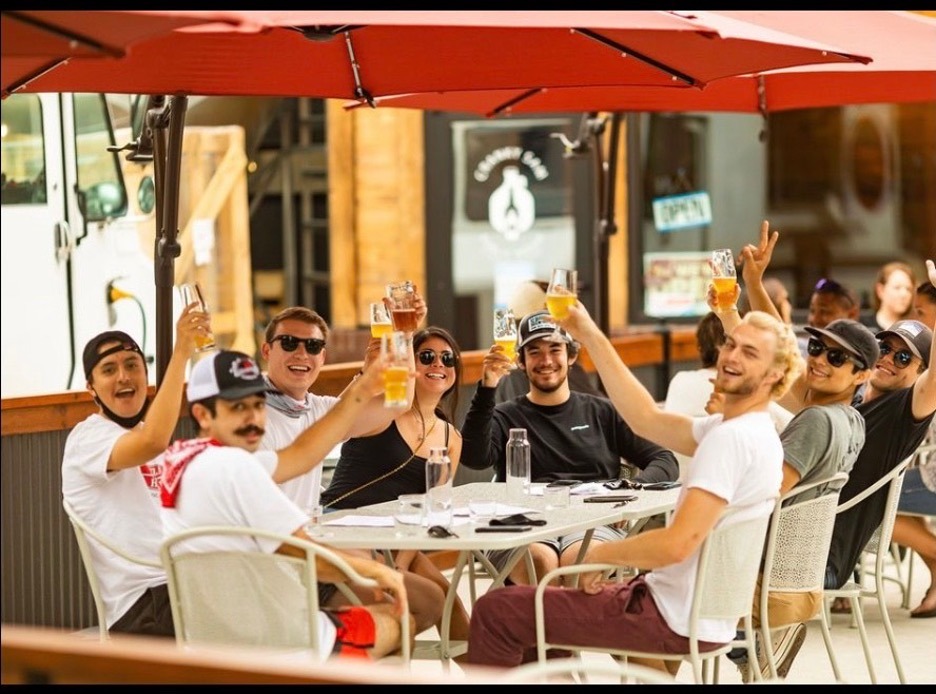 Photo courtesy of Cranky Sam Public House.
Another day, another brewery! Cranky Sam Public House can be found on Main Street in downtown Missoula, serving an impressive array of beer and wine every day. Sit inside this historical building, named after a legendary character from Missoula's past, or take your beer out back to their large outdoor patio, frequented by local food trucks.