Written by Lauren Hillestad
It can be hard to keep up as new breweries, restaurants, shops and events pop up throughout Missoula. Our charming mountain town has certainly stirred things up this past year, so we took a look at some of the new places to explore in Missoula.
What's New in Missoula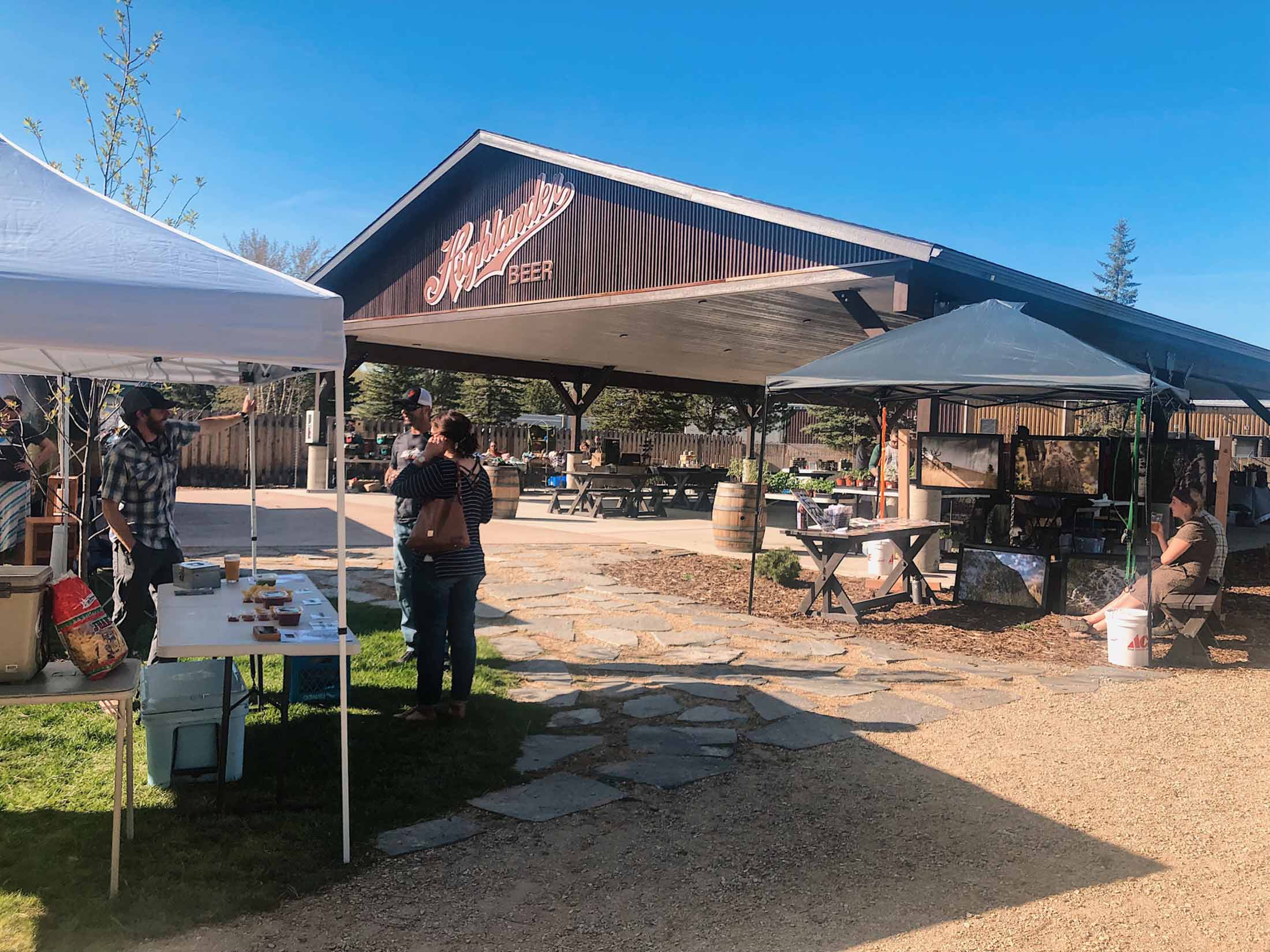 Highlander's outdoor section has plenty of room to spare. Photo courtesy of Highlander Beer.
SakeTome
Delicious raw fish in Montana? We know, you didn't expect us to start with a sushi restaurant. But SakeTome popped up at the right time and place (downtown, on Front Street) and we can't get enough. Their menu offers a unique array of Asian fusion cuisine, and SakeTome is committed to using the freshest and most sustainable ingredients they can get their hands on. If you don't have time to indulge in an entire sushi dinner, we suggest taking a seat at their full-service bar and opting for one of their unique small plants and cocktails.  
Highlander Monday Markets
Missoula can never have enough markets, and Highlander is proving that with their new Market Mondays. Up to 30 vendors take over their large pavillion for a weekly farmers market, complete with live music, their iconic taco truck, and (of course) delicious beer from Highlander.
Wally and Buck
There will never be too many burger joints. These guys set up shop on Front Street, less than a minute away from the Dram Shop. Their secret is simplicity—it's one of those menus where you don't have too many options, yet you still can't decide because it all sounds THAT good. All of the beef at Wally and Buck is pasture-raised and grass fed from Oxbow Cattle Co., and their veggies are almost always from organic, local farms.
Gild
Missoula's Hip Strip got a little more hip this past year, when Gild Brewing took over the old Crystal Theater building. Gild offers three levels to explore: secluded seating up top with complimentary board games scattered around, a bustling middle floor that sees most of the action, and a basement-turned-arcade with everyone's favorite retro games.
Western Cider Classes + Events
Western Cider isn't new to the area, but they're certainly bringing something new to the table when it comes to unique events in Missoula. From crafting with succulents to cider-fueled yoga, Western Cider knows how to keep us busy. Grabbing a drink with friends just got a little more interesting.
Old Favorites, New Locations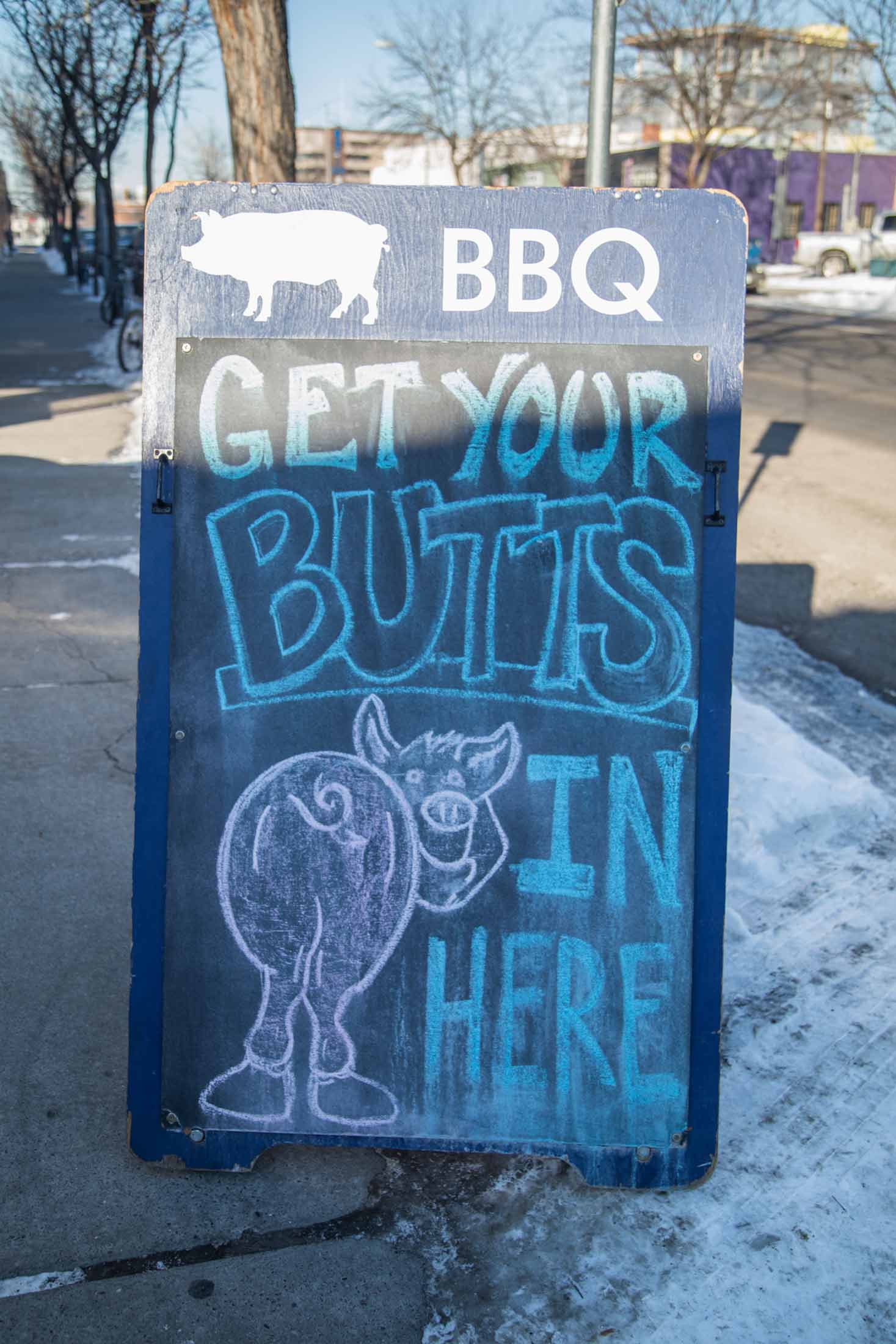 New location, same quirky vibes from Notorious P.I.G.
Notorious P.I.G.
Missoula's premier BBQ joint just set up shop in a second location, at the corner of Brooks and Reserve Street. Who knew you could get such drool-worthy food in a remodeled Jiffy Lube? Notorious P.I.G., that's who.
Bridge Pizza
Bridge Pizza is home to one of our favorite deals in town: $6 for a slice and a pint. Now, you can grab that same deal after a long day of shopping at the Southgate Mall. Just cross Brooks street and find yourself and Bridge Pizza's newest location.
What We're Looking Forward To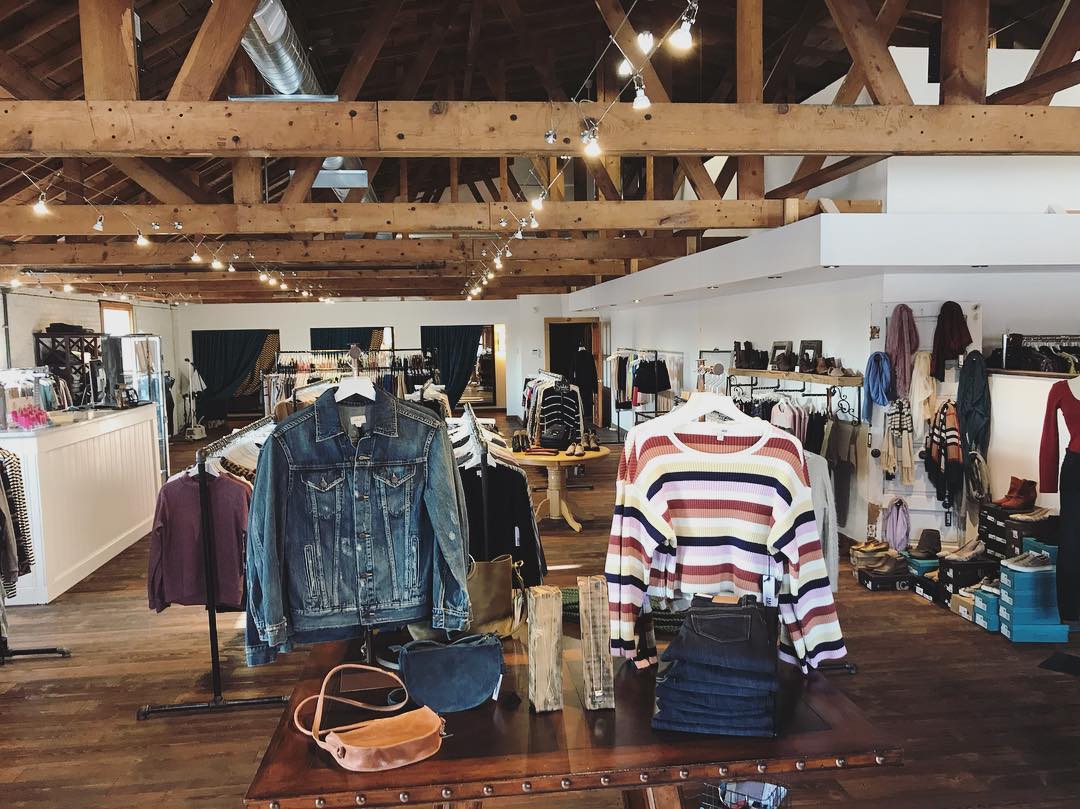 We loved Olive + Iron's old location next to Draught Works, but we can't wait to see what's in store! Photo courtesy of Olive + Iron.
Dram Shop's New Digs
Dram sits right downtown and offers a seemingly endless array of craft beer. Whether you're a sucker for a sour or a die hard hop-head, the folks at Dram will steer you in the right direction. Lucky for us, they're opening a shiny new location near the Southgate Mall.
The Mercantile Hotel Ground Floor
Downtown Missoula's newest lodging option, the Residence Inn by Marriott, has some exciting things in store for locals and visitors alike. Word on the street is that we'll have a Thai restaurant, Olive + Iron Boutique , a new spot for breakfast and lunch, and a Mexican restaurant specializing in authentic dishes and small-batch tequila. Yum!