Written by Sophie Echeverio
Narrowing down Missoula's best and brightest on the craft cocktail scene is no easy task. We are here to help you navigate the truly endless options when it comes to satiating your thirst for something a little bit stronger…and trust us, it's okay to have more than one.   
The Camino is Missoula's prize agave bar, specializing in scrumptious food and cocktails that are guaranteed to impress—with both presentation and flavor! Their food and drink menus incorporate traditional Mexican technique and traditions, which culminates in a downright delectable margarita that you simply don't want to miss.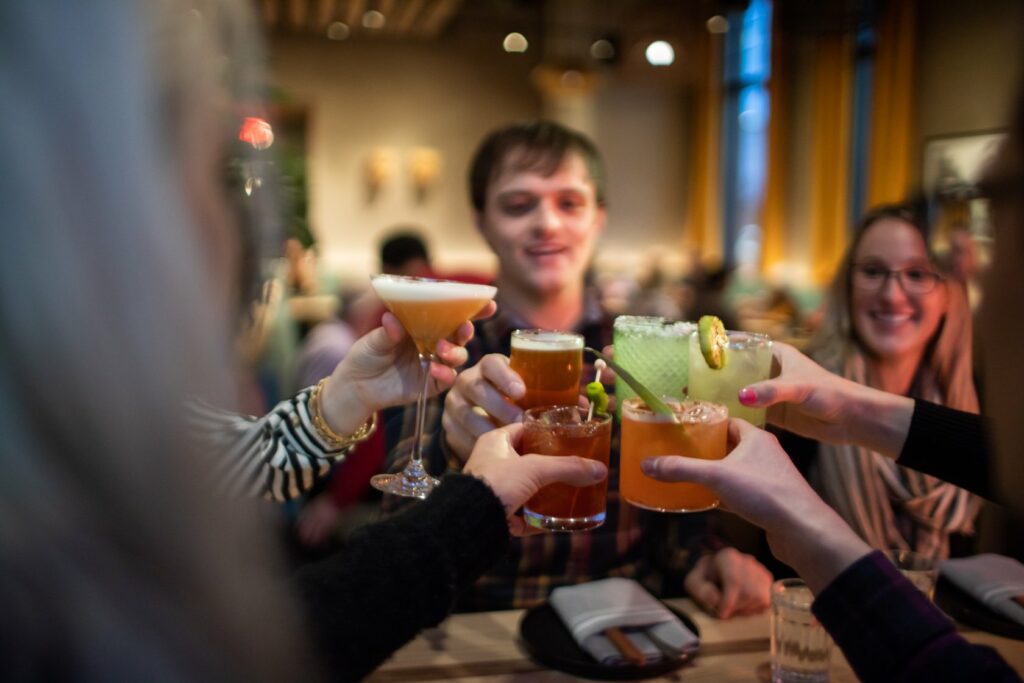 If you are looking for something creative to do while you sip a tasty beverage, the CREATE art bar has you covered. Not only do they offer a fully stocked bar, but they are also Missoula's only DIY workshop and art studio—located in the heart of downtown! They have an extensive menu of cocktails and crafting projects for you to choose from. Try their popular Bleeding Heart, which blends hibiscus, vodka, lime and touch of spice dram to create a drinkable masterpiece. Stop by to sip their craft creations while making a little something of your own to bring home.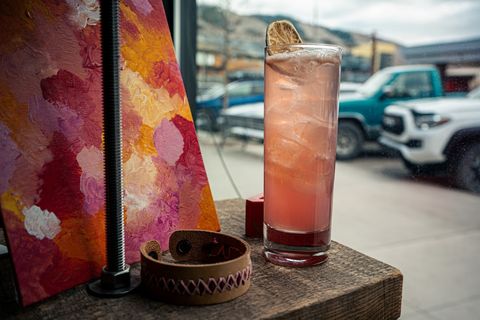 Photo courtesy of @zane_xcvi 
Montgomery Distillery is a long-time favorite for those seeking locally sourced libations. A family business that boasts 'Montana roots five generations deep', offers spirits made in the same building where they are served. The tasting room is just as inviting as the bartenders, who are ready to whip up artisanal cocktails or give a tour of the space where the magic happens. Though Montgomery's menu is chock-full of tantalizing drinks, a local favorite is Smoke Tones. This crisp yet peppery cocktail is perfect for any season, featuring habanero tincture, fresh grapefruit and vodka. Swing by one of Missoula's best distilleries and discover your favorite signature beverage!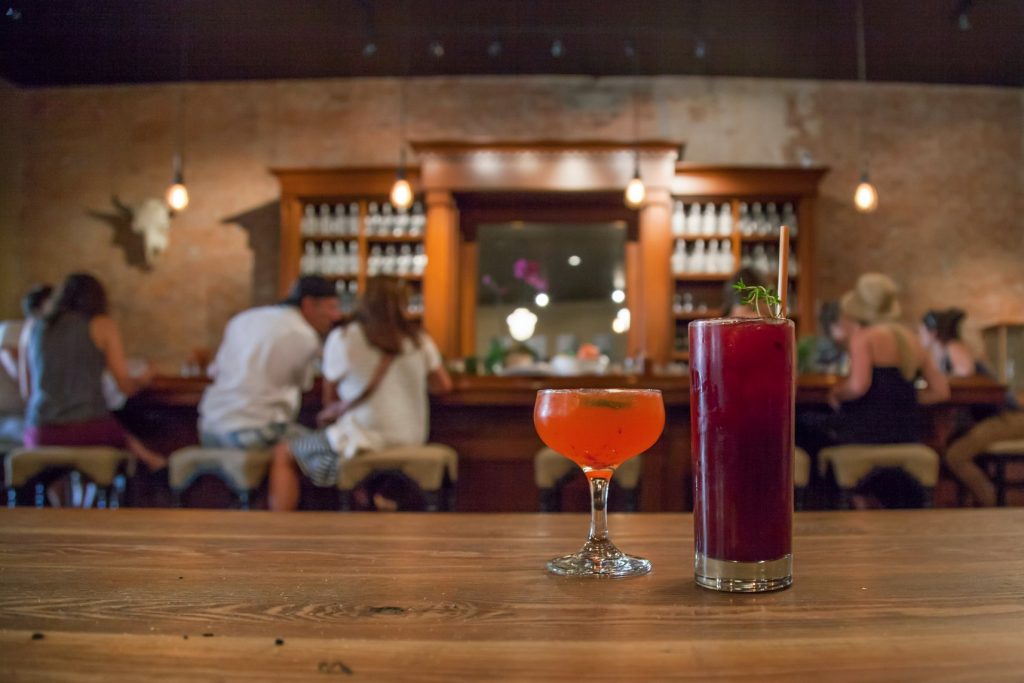 The Rhinoceros is a popular watering hole located in the heart of downtown. With over 50 beers on tap, we can guarantee they have something for everyone. While the Rhino is recognized for their extensive beer selection, they are most well known for their bloody Mary and Caesar cocktails. While bloody Marys are nationally beloved, the Caesar is a Montana favorite. Caesars are the same as bloody Marys except the tomato juice is swapped out for Clamato juice—and the result? A salty libation that is adored statewide. Pro tip: order it extra spicy.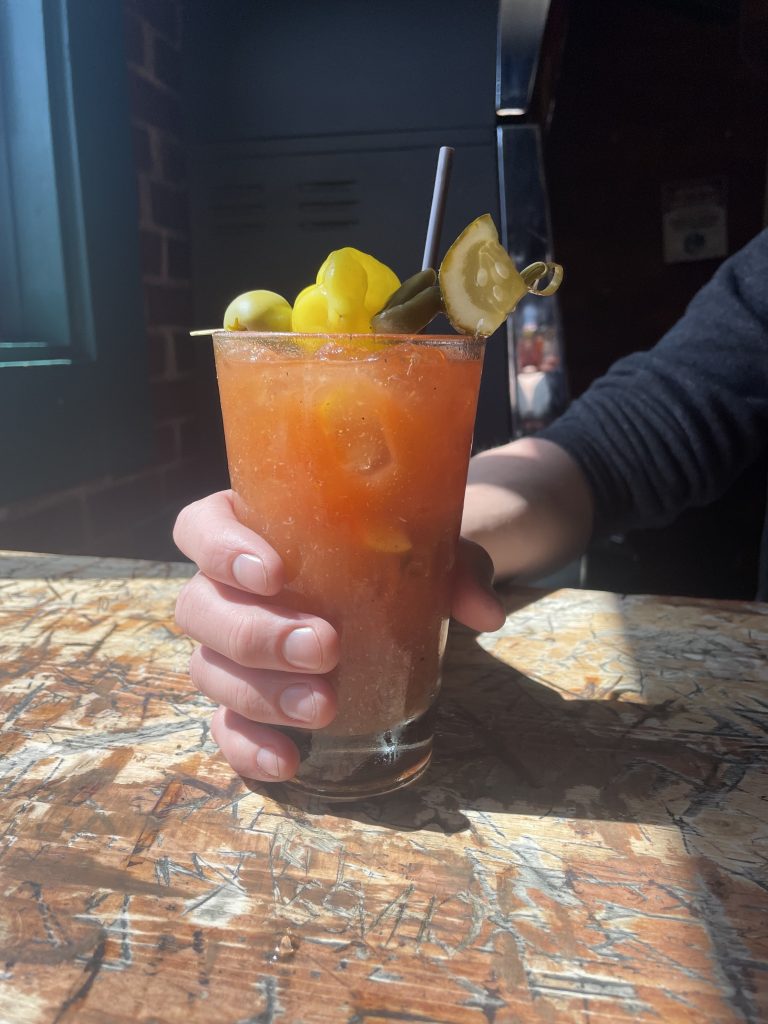 Photo courtesy of Sophie Echeverio
Stave & Hoop is a perfect dining experience for those looking for something a little different while exploring Missoula's cocktail scene. This dimly lit speakeasy is nestled in the basement of what was formerly the Garden City Bottling & Liquor Co., a late 1800's liquor and barrel storage space, which Stave & Hoop's bar was modeled after. Tucked away from the main drag, visitors walk down a flight of stairs into what truly feels like a well-kept, prohibition era secret. Their happy hour starts at 4:06 pm sharp—paying homage to the Big Sky state's original area code. Their menu has both delicious small bites and full plates, and their beverage list is impressive. With a mix of rye or bourbon, orange, cherry, raw sugar and bitters—you can't go wrong with their Old Fashioned. So, take your hat off, put your feet up and enjoy Missoula's very own speakeasy.