It seems like every cafe, restaurant, food truck and brewery in Montana is a tell-all-your-friends or best-spot-in-town kind of place. Don't get us wrong—we're not complaining. But with so many great options, narrowing down your top picks when in town can be an amazing challenge. Here are 5 noteworthy restaurants that should be on your list when dining in Missoula.
SakeTome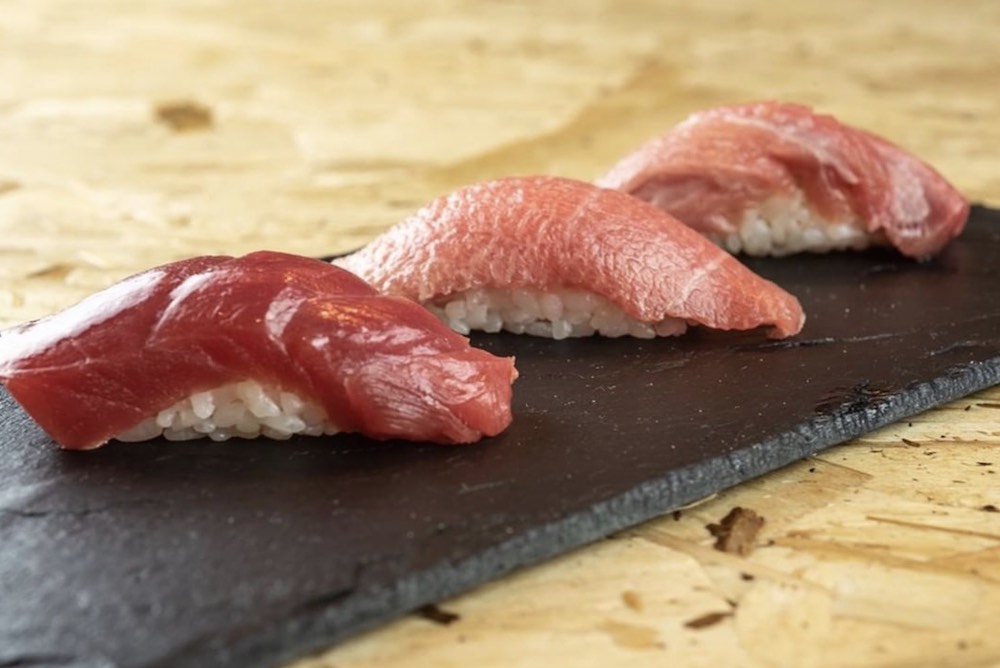 Photo courtesy of SakeTome.
SakeTome, an Asian fusion and sushi restaurant in downtown Missoula, specializes in eclectic sushi dishes. They use fresh-caught and flown-in seafood that is sustainably sourced from around the world. Their vibrant location makes this a great spot for date night or a night out on the town with friends, and their full bar serves up great cocktails. If you're new to town, or new to sushi altogether, we recommend the Bigfork Bomb Roll. It's a local favorite topped with grilled black cod, so you don't need to love raw fish to enjoy. Not a fan of sushi? Not a problem. Try one of their cooked dishes, or visit Michi Ramen downstairs for traditional ramen.
Market on Front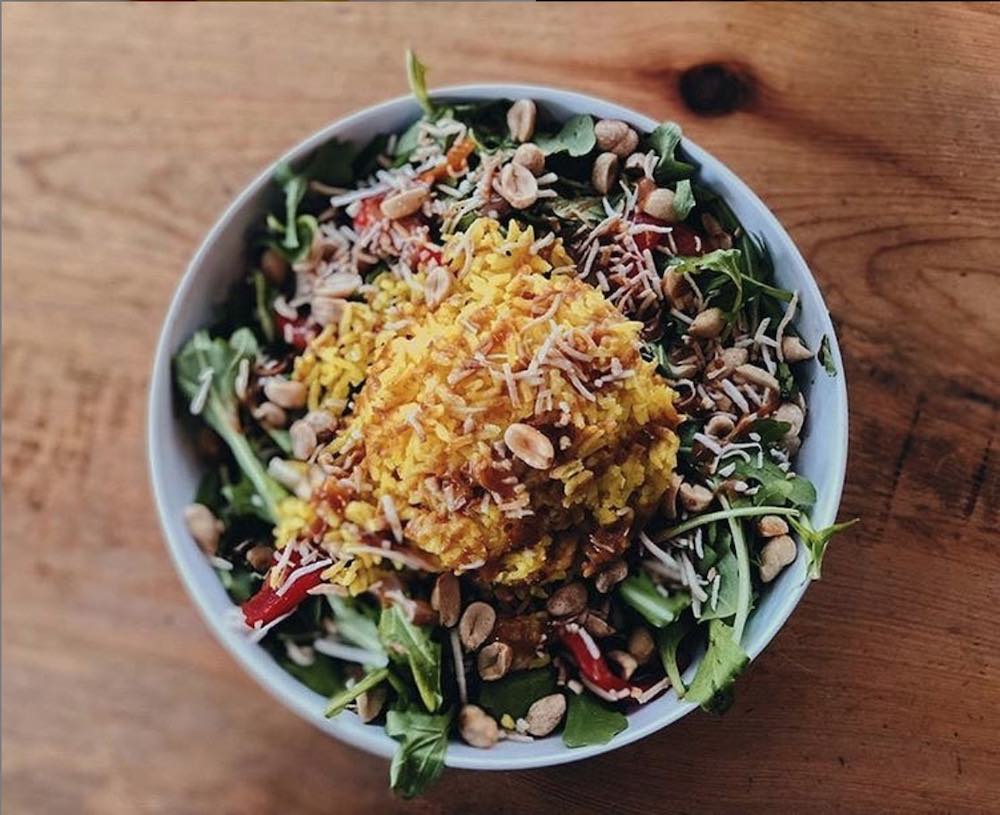 Turmeric Seasoned rice, arugula, toasted coconut & roasted peanuts, roasted bell peppers, and a Thai Peanut sauce all perfected into a bowl. Photo courtesy of Market on Front.
Market on Front is beloved for their breakfast burritos and known for being an inclusive restaurant for all dietary restrictions, including vegan, vegetarian and gluten free. Their lunch menu is impressive and includes sandwiches, salads, and bowls. They are fast and delicious, sourcing many of their ingredients from local farms.
Plonk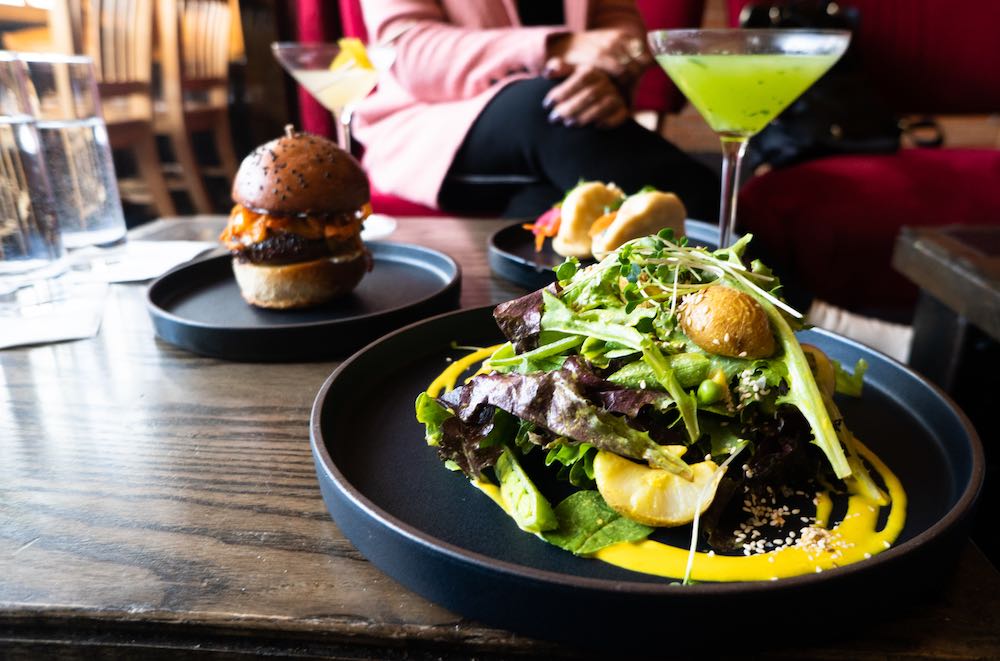 Photo Credit: Taste our Place
Calling all foodies: Plonk's impressive menu was made for you. Using locally sourced ingredients, Plonk's creations are a work of art matched with delicious favors. Their cocktail selection is top notch as well. The ambiance is suited for fine dining or a casual night out. Try their charcuterie boards, called Ploughboards, featuring rotating local meats and cheeses—you won't be disappointed.
Biga Pizza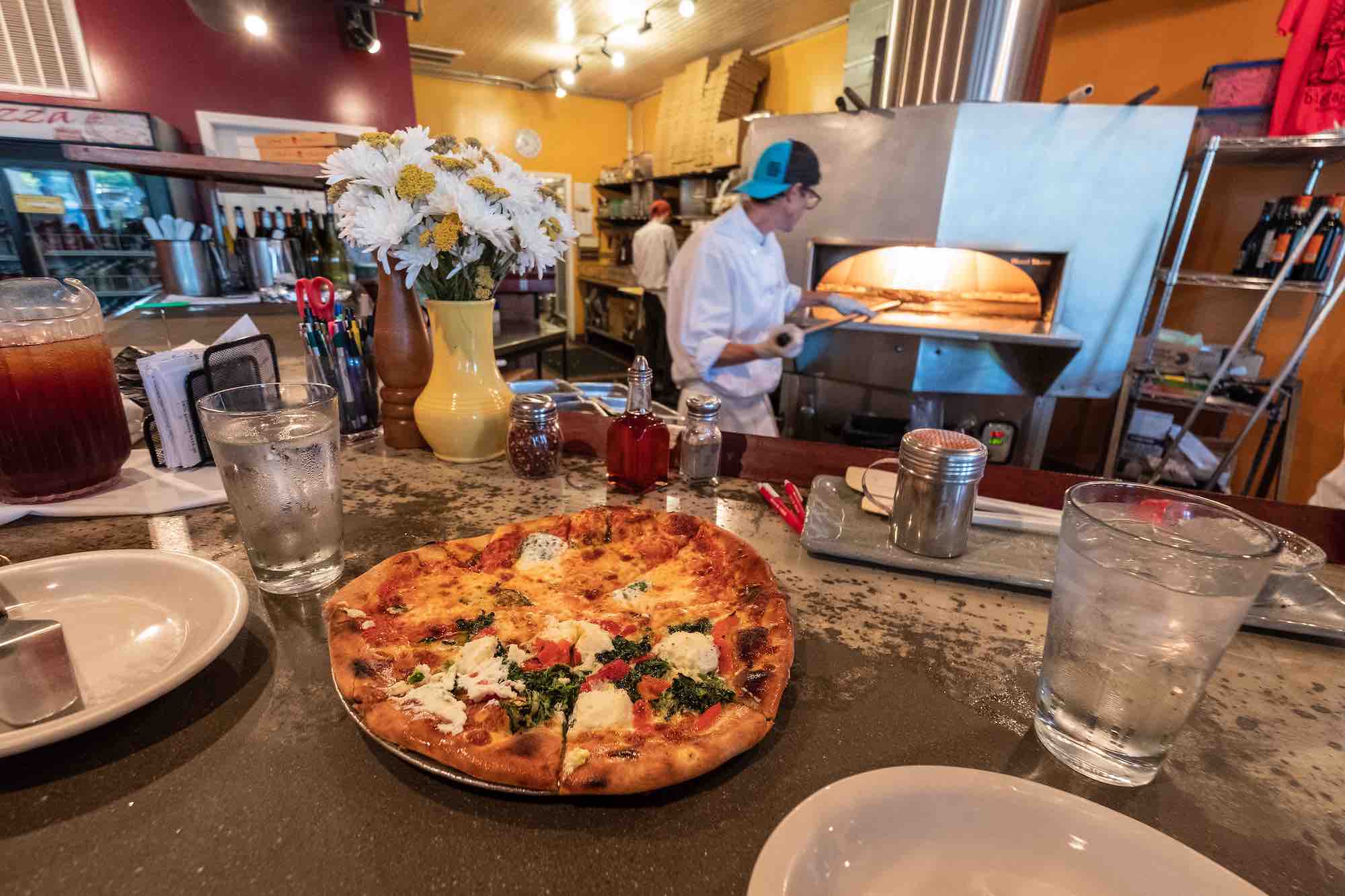 Photo Credit: The Traveling Newlyweds
Every season, Biga starts their menu by looking at all the local ingredients they can find, and the menu is built from scratch. Their menu is inclusive, including vegan and gluten free options, and all their food is cooked in a wood fire oven which can be viewed from the dining room. Their downtown location is perfect for intimate dinners or group gatherings—this is a beloved spot in town, so get there early if you're visiting with a group! Pick up orders are available as well. If you're feeling adventurous, do yourself a favor and try their Flathead Cherry pizza.
Notorious P.I.G.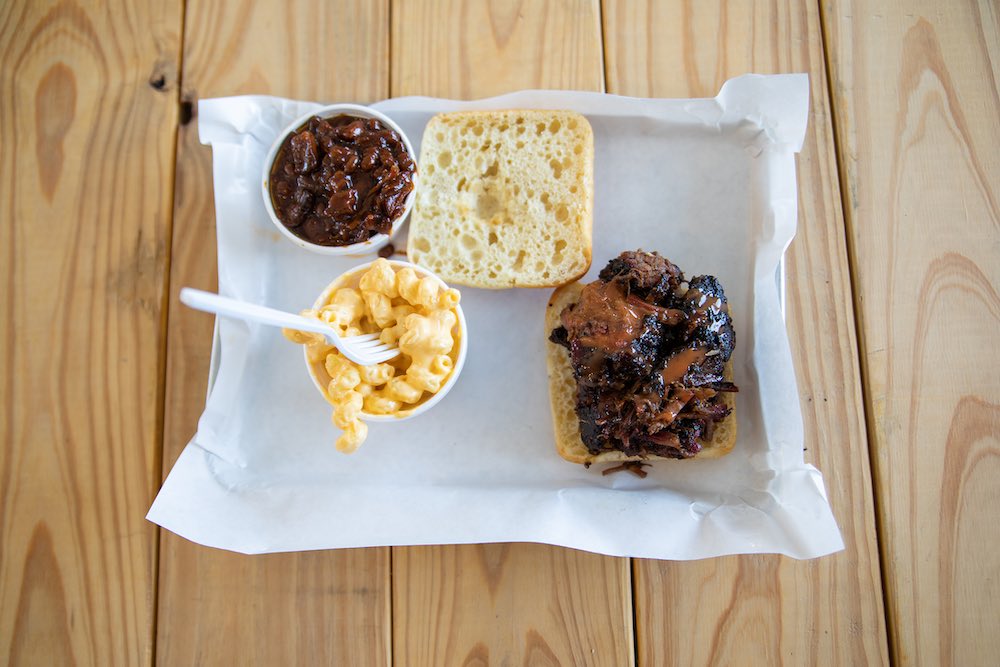 Now with two locations, there is no excuse not to check out Notorious P.I.G. This barbecue joint seeks to emulate the flavors you would find in a backyard barbecue pit in the south, and the result is fall-off-the-bone deliciousness. Be sure to sample all the sauces to find the right fit for your palate. Their sides are also amazing—we are partial to the mac and cheese, but you really cannot go wrong. Get your meal to stay or to go!
Cover photo credit: Taste our Place