Folks around the world have adjusted to online learning and working in order to combat the spread of COVID-19. We attend meetings and lectures via Zoom calls, share ideas by sharing our screen, and send more emails than we ever thought possible pre-pandemic. While some people have already returned to their offices and classrooms, others are prepared to stay remote for the foreseeable future. With that comes obstacles, but also opportunities—most notably, the opportunity to get a change of scenery without missing a beat at school or work. Students, employees and entire families are taking advantage of their new remote lifestyle by packing up their laptops and searching for a home office away from home.
When it comes to finding the perfect place to go remote, Missoula checks just about every box. Here are a few of the many reasons to visit Missoula while working and learning virtually.
Getting To, From and Around Missoula is a Breeze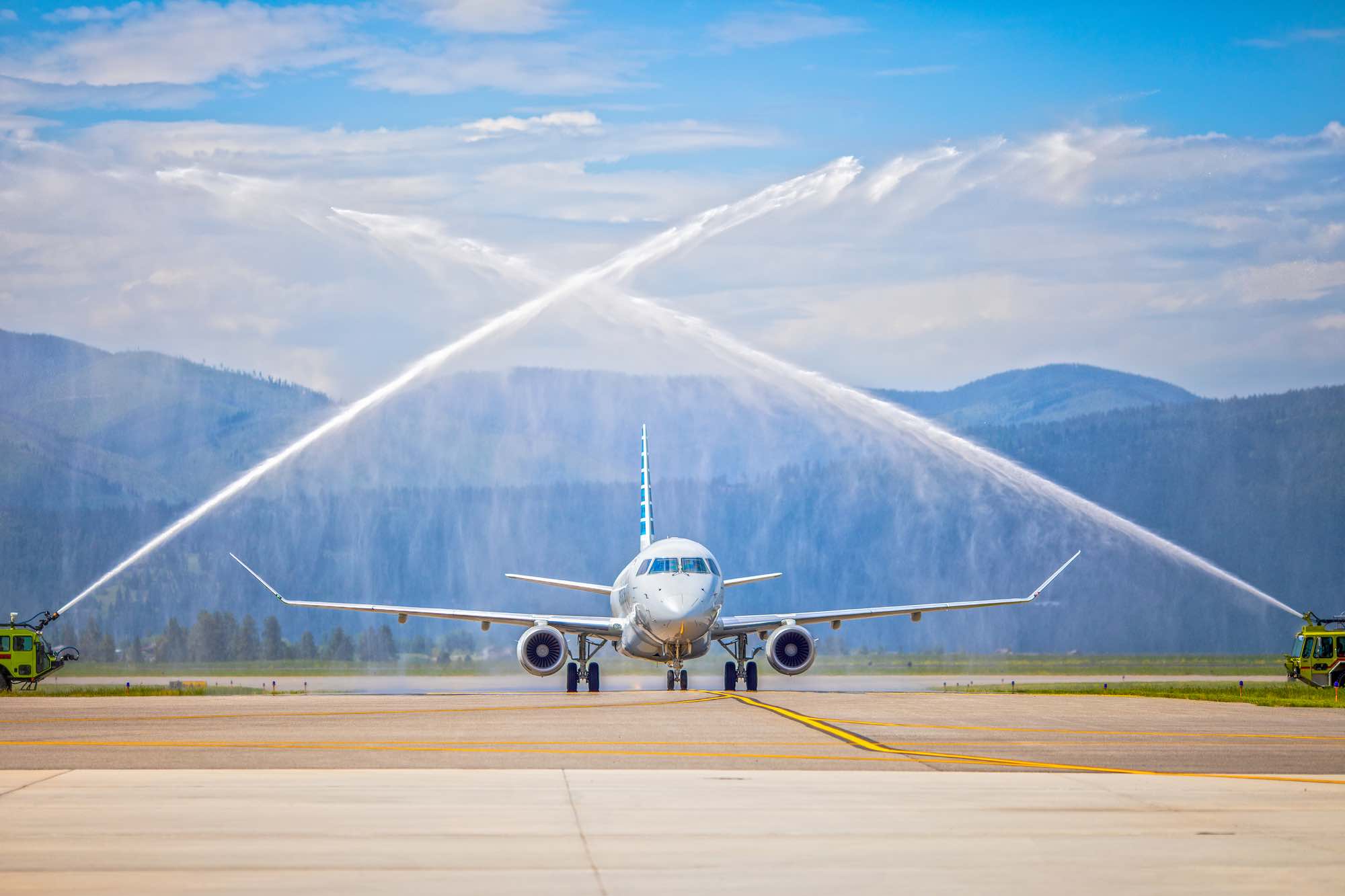 First things first—you have to get to your new remote work location. Next, you have to navigate it. These might not seem like dealbreakers when you're planning a quick weekend getaway, but they start to matter when you're looking for a true home away from home.
The Missoula International Airport now offers 15 nonstop flights around the country, and is serviced by six major airlines. And despite offering access to endless destinations, Missoula's airport remains incredibly easy to navigate—the speedy security checkpoint is enough to bring a tear to a traveler's eye. Once you've landed in Missoula, you're no more than a 10 minute drive to downtown.
Once you've settled into your new remote office or classroom, it's time to explore. If you didn't drive or rent a car, don't worry—Missoula is one of the most bike-friendly cities in the U.S., you can always find an Uber, Lyft or taxi, and the Mountain Line bus system offers free, environmentally friendly transportation around town.
Hotels and Vacation Rentals Offer a High-Speed Home Base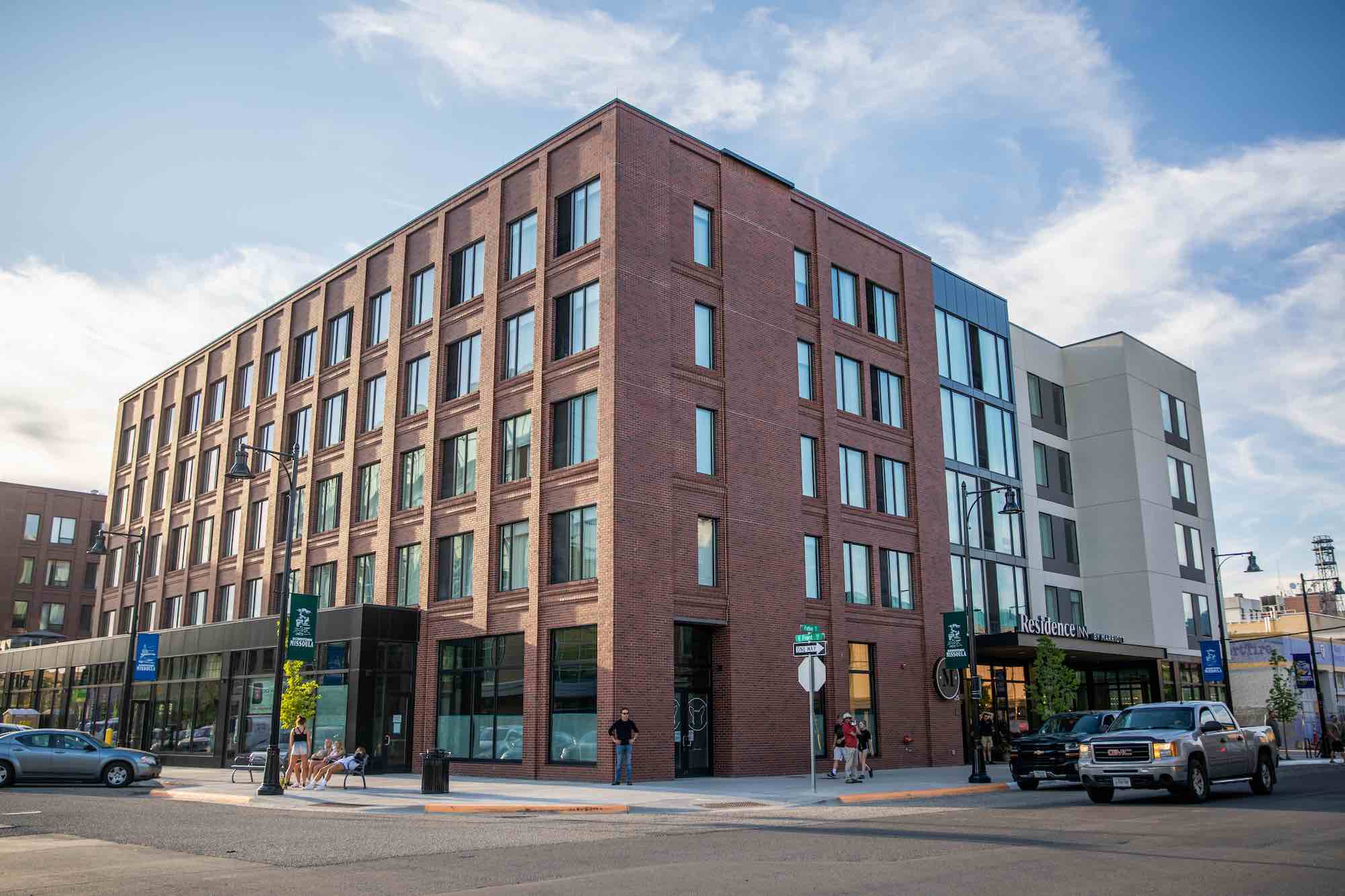 Missoula is known for its surrounding wilderness, but now is not the time to pitch a tent or sleep under the stars. When you are working or learning from your laptop, WiFi is your best friend. And, lucky for our laptop-bound visitors, Missoula is chocked full of hotels, motels, resorts and vacation rentals with free high-speed internet. Choose a downtown hotel such as the Residence Inn or Holiday Inn for convenience AND river views all in one. If you plan on splitting your time between work and winter play, the Best Western Plus Grant Creek Inn is a speedy 22 minutes from the slopes at Snowbowl. Bringing the kids? The Wingate by Wyndham allows their guests to reserve time at their indoor waterpark! If you're planning on a longer stay in our neck of the woods, consider one of Missoula's many extended stay hotels such as Staybridge Suites. You've got plenty to choose from—get started by checking out our long list of places to stay in Missoula.
It's Easy to Balance Screen Time with Fresh Air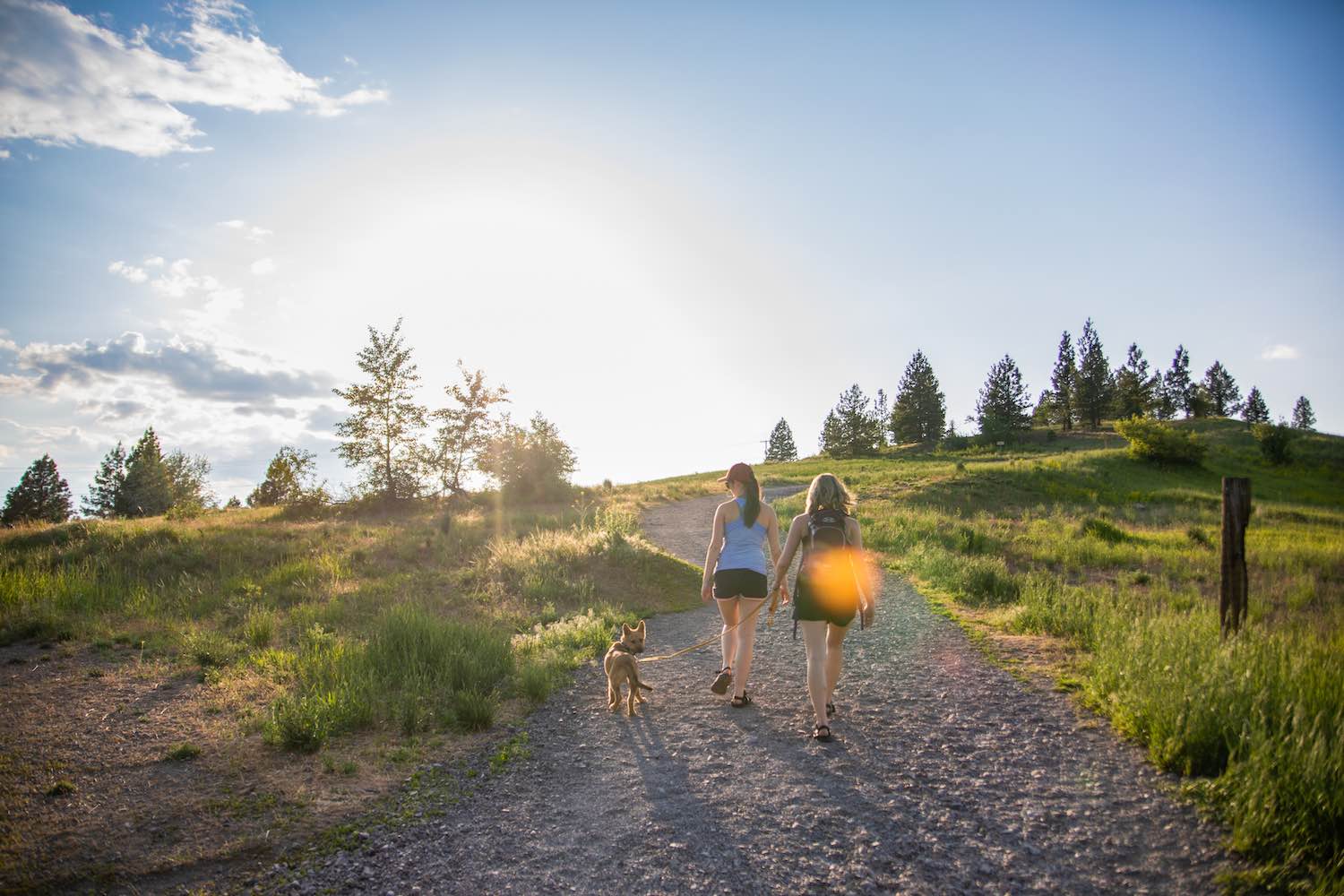 Remote learning and working often means spending A LOT more time looking at a screen than we're accustomed to. When your in-person meetings and your kid's face-to-face lessons have all shifted to Zoom, it can be tough to get the screen breaks our bodies (and brains!) need. That's where Missoula's mountain-setting and outdoor-loving community come in and save the day. With three rivers and over 60,000 acres of wilderness surrounding you, there's no need to wait for the weekend in order to get some fresh air. Spend your lunch break biking the Riverfront Trail, and eat some local food overlooking the Clark Fork River at Caras Park. After school and work wrap up for the day, hit one of Missoula's countless nearby hiking trails. Hills such as Mount Sentinel, Mount Jumbo and Waterworks are minutes from downtown Missoula, and all three offer killer views of the city below. Over on the south end of town, Blue Mountain Recreation Area boasts 41 miles of criss-crossing trails for hiking, horseback riding, mountain biking and even cross country skiing in the winter! Mount Dean Stone is one of the newest additions to Missoula's outdoor offerings, and the area's first trail—the Barmeyer Trail, a 3-mile loop—was officially opened to the public in 2018.
Have a half day? Try your hand at fly fishing, or hit the slopes at Snowbowl once there's snow on the ground! If you're up for a scenic drive, take a day trip to a ghost town or one of the many natural hot springs outside of Missoula.
Bottom line, you have options. A whole lot of options. So next time you could use a breath of fresh air and a break from the screen, just step outside. When you're in Missoula, it's that easy.
Missoula Offers New Ways to Grow and Learn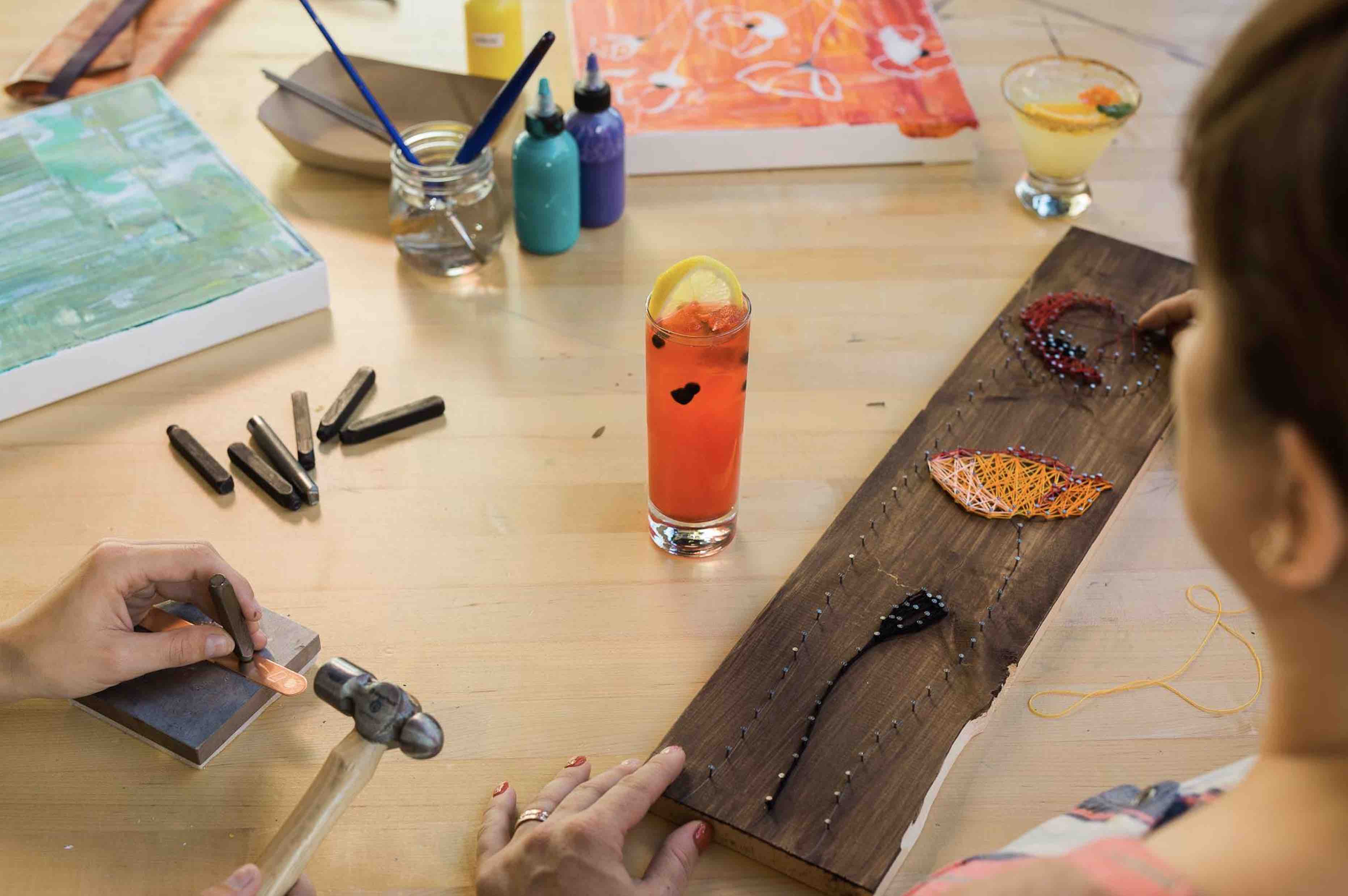 Photo by Meredith Baird.
Find ways to engage your brain and learn something new, even when you aren't in front of your laptop. Missoula is packed with unique attractions and experiences—the tough part is choosing which one to visit first. Trying to kickstart some creativity? Visit the Missoula Art Museum or the Montana Museum of Art & Culture, or opt for something more experiential at spots like CREATE art bar and the Giggle Box. Want to dive deeper into Montana's past? Hit the Historical Museum at Fort Missoula, Montana Natural History Center, Rocky Mountain Elk Foundation or Smokejumper Visitor Center—just to name a few. The list goes on and on, and there's something eye-opening and fun for everyone. Check out our list of museums, attractions, and things to do with your kids for more inspiration.
Your Lunch Break Never Tasted So Good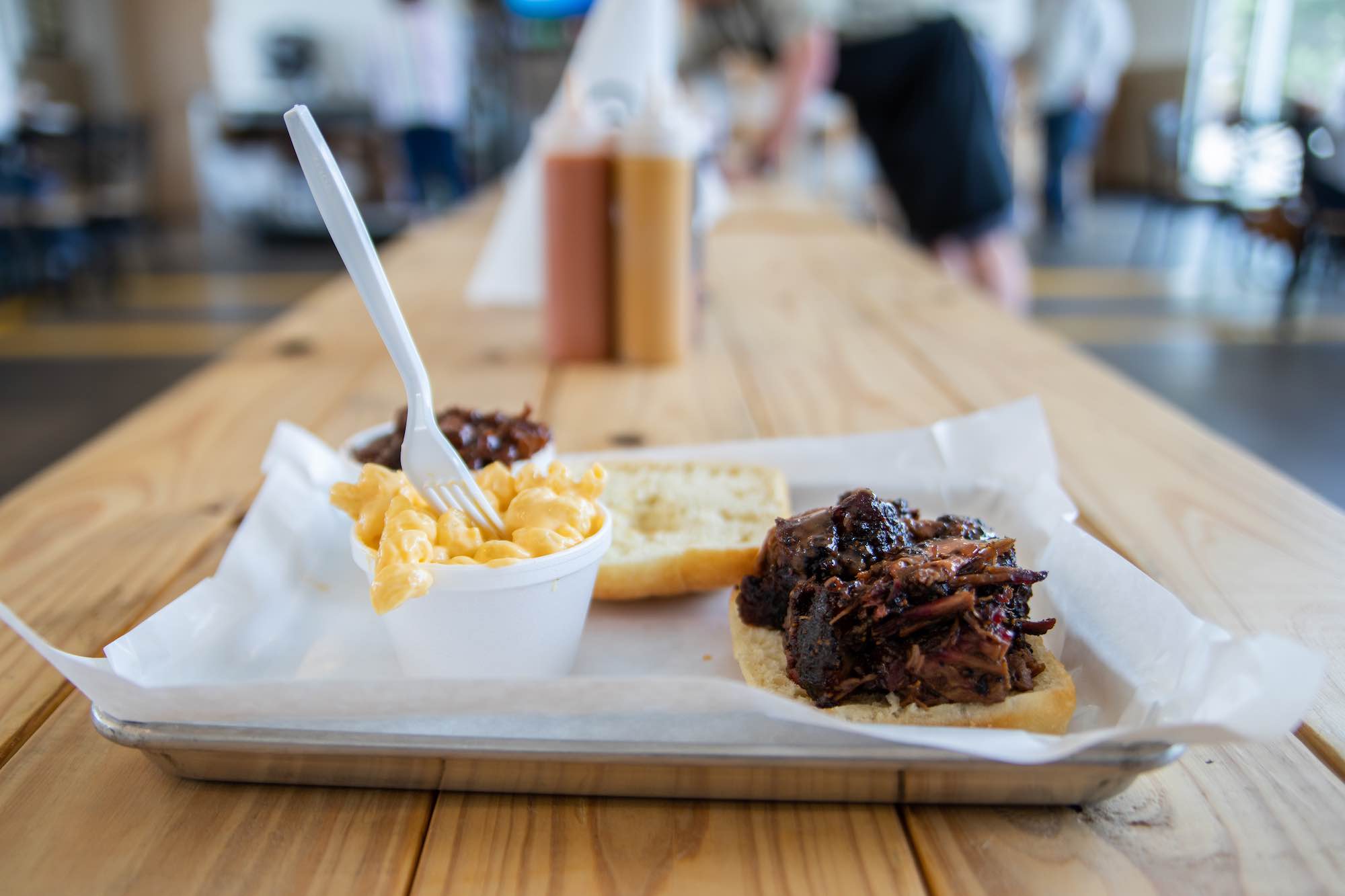 Gone are the days of cafeteria lunches and protein bars at your desk. When in Missoula, eat like a Missoulian by going local and savoring every bite. Whether you're looking to dine-in safely, grab food to go, get delivery or swing by a food truck, you've got an endless list of delicious options. Start your day with coffee and a treat from a cafe like Bernice's Bakery, swing by Caras Park or walk through downtown Missoula in search of food truck fare for lunch, and top the day off with happy hour drinks and appetizers on the outdoor patio at Top Hat. Sound good?
Check out our long list of restaurants, bars, breweries and more in Missoula.