Outdoor recreation and local craft beer—two beloved staples of life in Missoula. So much so, in fact, that many of us have designated brews for our favorite fresh air adventures. So next time you're ready to kick back after a long day floating the river, skiing the slopes or tackling some single track, there's a beer for that. Here are some of our favorite combos to explore.
Mountain Bike and Moose Drool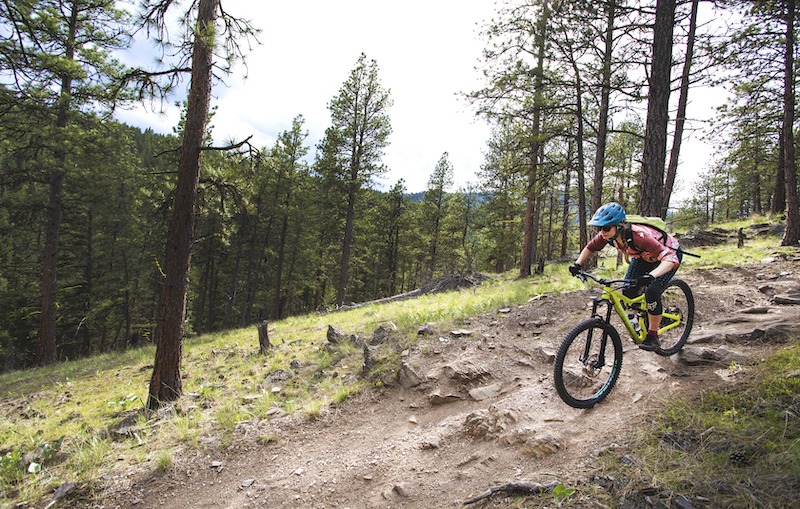 Missoula is a biking community year-round (yes, we even fat bike in the winter). The surrounding wilderness is brimming with incredible trails to ride, while the city itself has been named one of the top bike-friendly cities in the U.S. And since we enjoy hopping on a bike no matter the season, it requires a go-to beer that's just as versatile. A beer that's light on the palate for easy summer drinking, yet rich in color and flavor like your favorite winter ale. Moose Drool is an American brown ale from Big Sky Brewing that's made a name for itself in Missoula, and you'll understand why with the very first sip.
Ski/Snowboard and Cold Smoke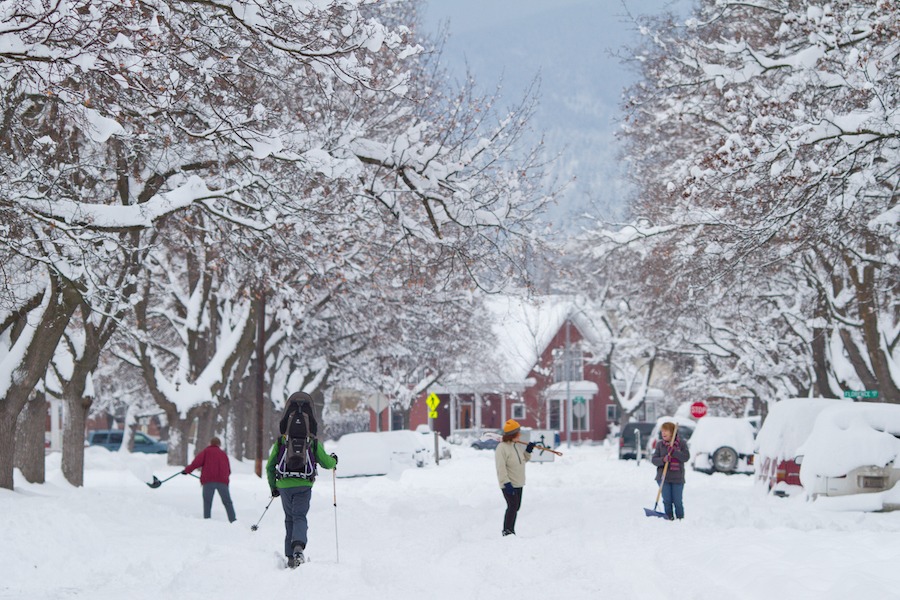 Cold Smoke is a Missoula classic. In fact, we'd go as far as to say it's a Montana classic. This smooth scotch ale from KettleHouse Brewing Company is named after the light, bottomless powder that falls in Montana, so it's no surprise that most ski resorts pour Cold Smoke throughout the state. Whether you're grabbing a pint at the lodge after your last run, or heading to one of KettleHouse's two taprooms in Missoula after a day of cross country skiing on local trails, a Cold Smoke always hits the spot.
Sunday Stroll and Survey Says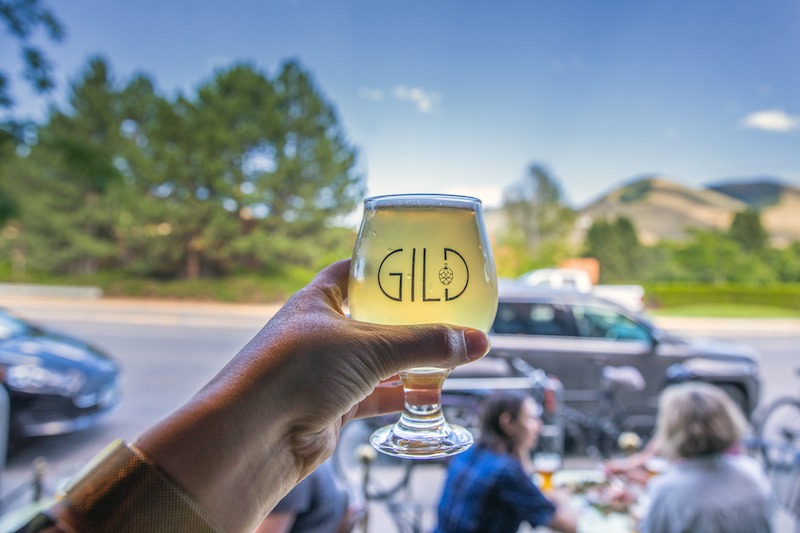 There's no shortage of fast-paced outdoor adventure in Missoula, but some days are best spent walking along the Riverfront Trail and enjoying the fresh air, friendly faces and waterfront views. And when you're ready for a quick detour, Gild Brewing is less than a minute from the trail on Missoula's Hip Strip. If you're looking for something light yet flavorful on a warm day, the Survey Says is a Mexican lager with lime zest that's right up your alley.
Summer Float and Summer Honey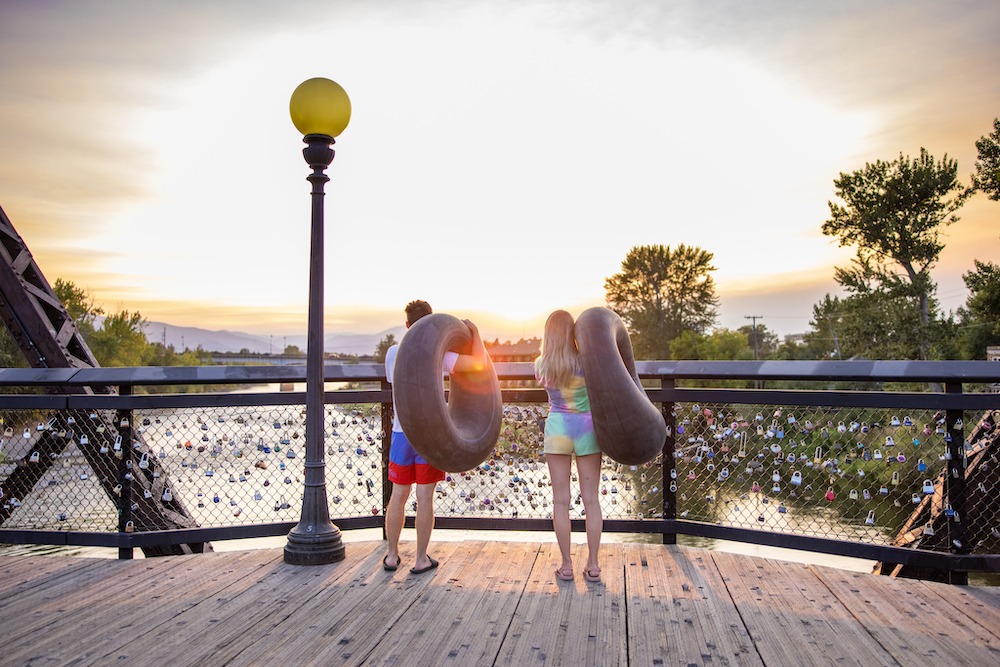 After a full day of floating in the sunshine, your beer of choice should be just as refreshing as the river itself. That's why we love Summer Honey, a summer seasonal from Big Sky Brewing with European hops, a unique blend of spices and the perfect touch of honey to even it all out. Just remember to always opt for canned beer if you're bringing your beverages on the river, where glass is prohibited.
Rock Climbing and Pineapple Express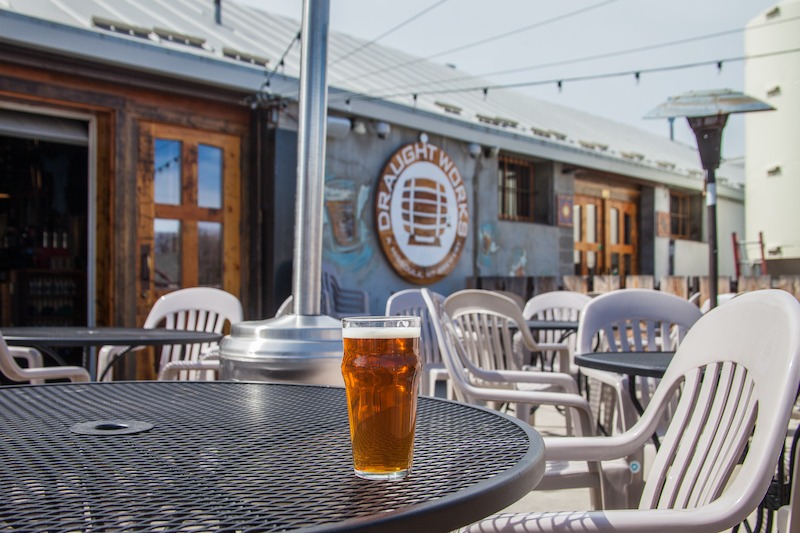 Rock climbers can stay busy year-round in Missoula, with outdoor rock climbing hot spots in the area and indoor climbing gyms in the city. The most popular spot for climbers in Missoula would have to be Freestone Climbing Center, conveniently located right next door to Draught Works Brewery. And after an exhausting but rewarding climbing session indoors or out, you've no doubt earned a pint of Pineapple Express, their signature tropical IPA that has earned a fan following throughout Montana.
Fly Fish and Eddy Out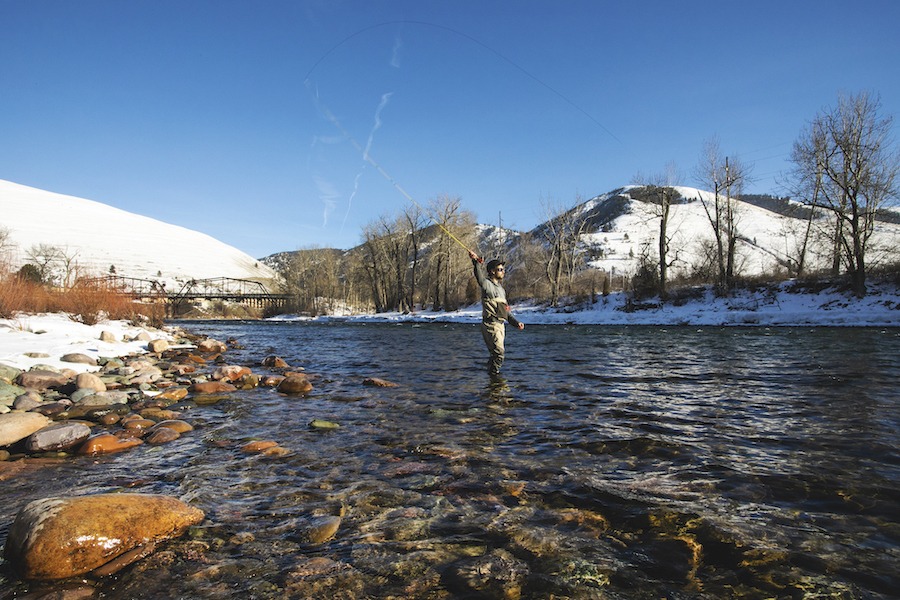 Missoula is known for its epic fly fishing—after all, a river still runs through it. You'll find anglers casting gracefully on any of the three rivers flowing through town, no matter the season. Be at one with the river when you recreate, and when you celebrate with the Eddy Out Pale Ale from KettleHouse Brewing Company. This American Pale Ale has been a KettleHouse favorite since 1996, and is said to be "great on a hot summer day, or a cold winter day while dreaming of a hot summer day."