Missoula is a small town that is packed full of shops to explore, restaurants to experience, and adventures to behold. We are small but mighty when it comes to fun. Luckily for Missoulians and visitors alike, Missoula is also a very walkable town, which means that you can set out on foot and take in the sights, sounds and smells that our eccentric mountain town has to offer. Walking on foot gives the opportunity for freedom of exploration. Freedom for "let's stop in here" or "let's take the scenic route." You never know what gems of fun you might find when you slow down and savor each moment. Here are our recommendations for exploring Missoula on foot.
The Route
Start with Breakfast at Catalyst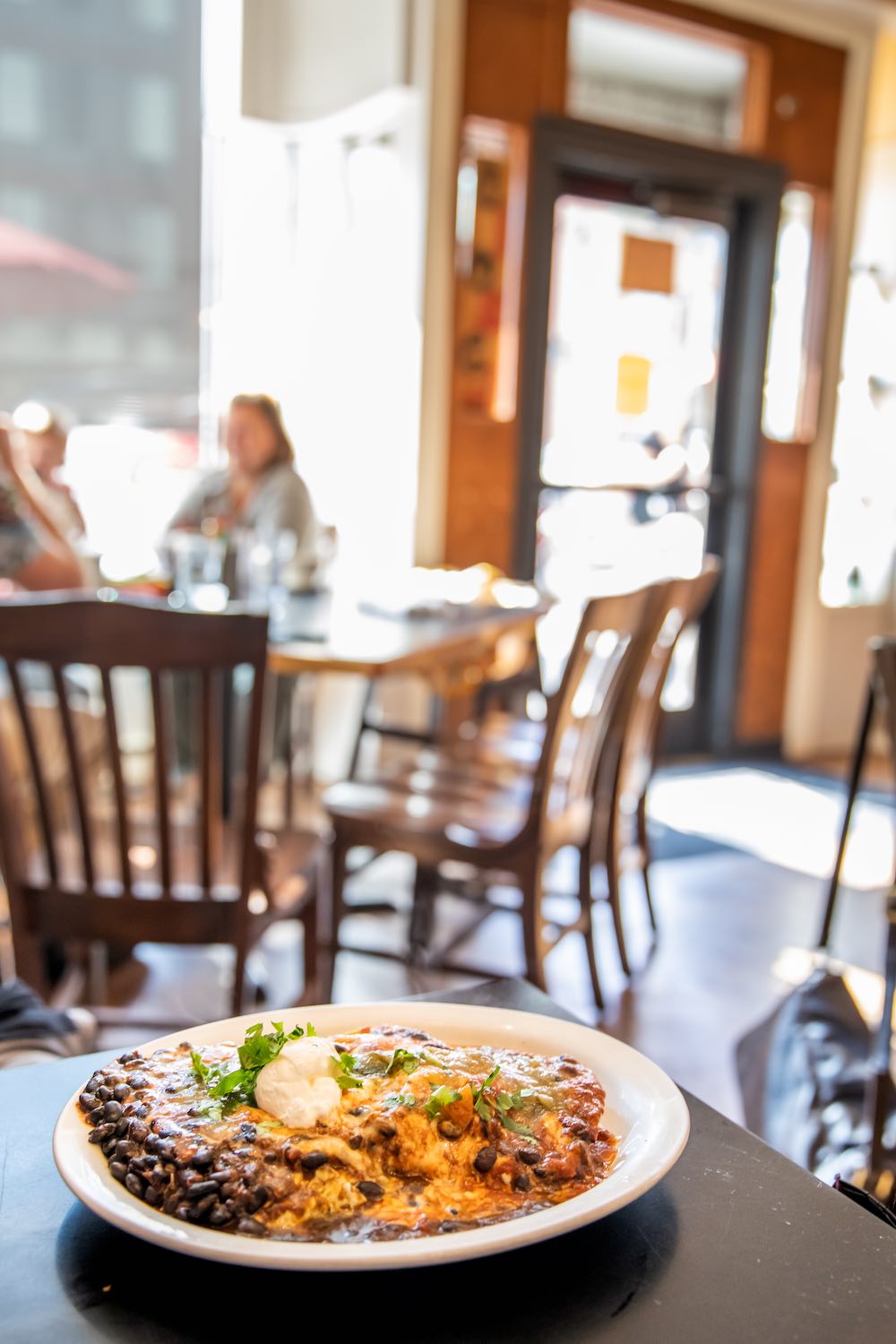 Delish named Catalyst Cafe & Espresso Bar the best breakfast spot in Montana in 2019, and for good reason. This bi-level restaurant, located on Higgins Avenue and a block from the river, serves up rotating breakfast specials, including vegetarian and vegan options. Their full espresso bar makes it a perfect spot to fuel up for the day (of walking!) ahead.
Visit the Missoula Art Museum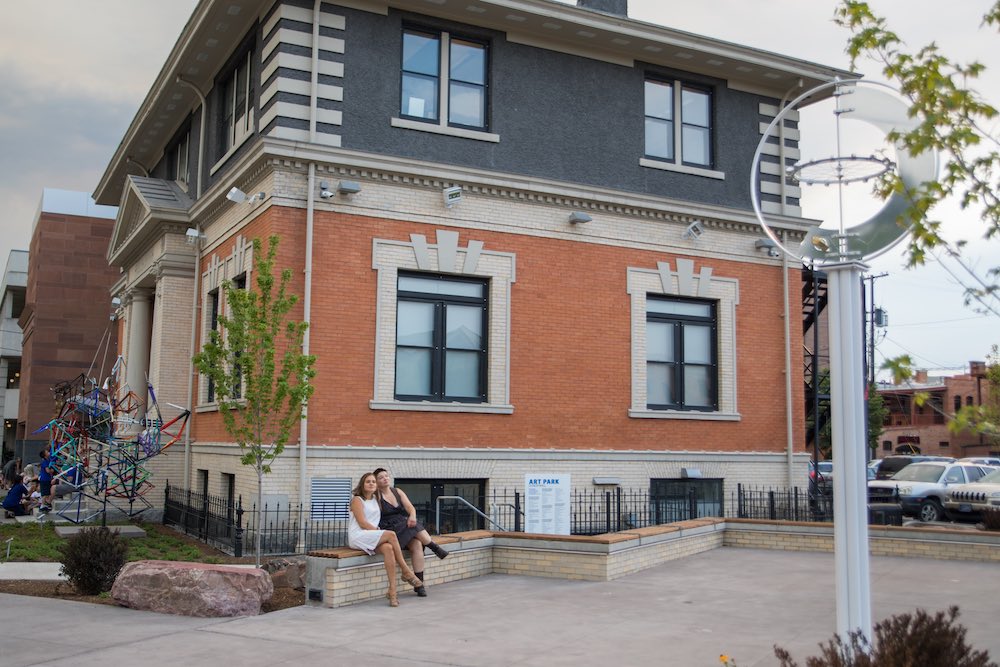 The Missoula Art Museum is a regional modernist art museum with rotating exhibits, events, classes and more. MAM, as it is known in town, also has an outdoor art park during the warmer months featuring large-scale outdoor sculptures.
Browse Downtown Shops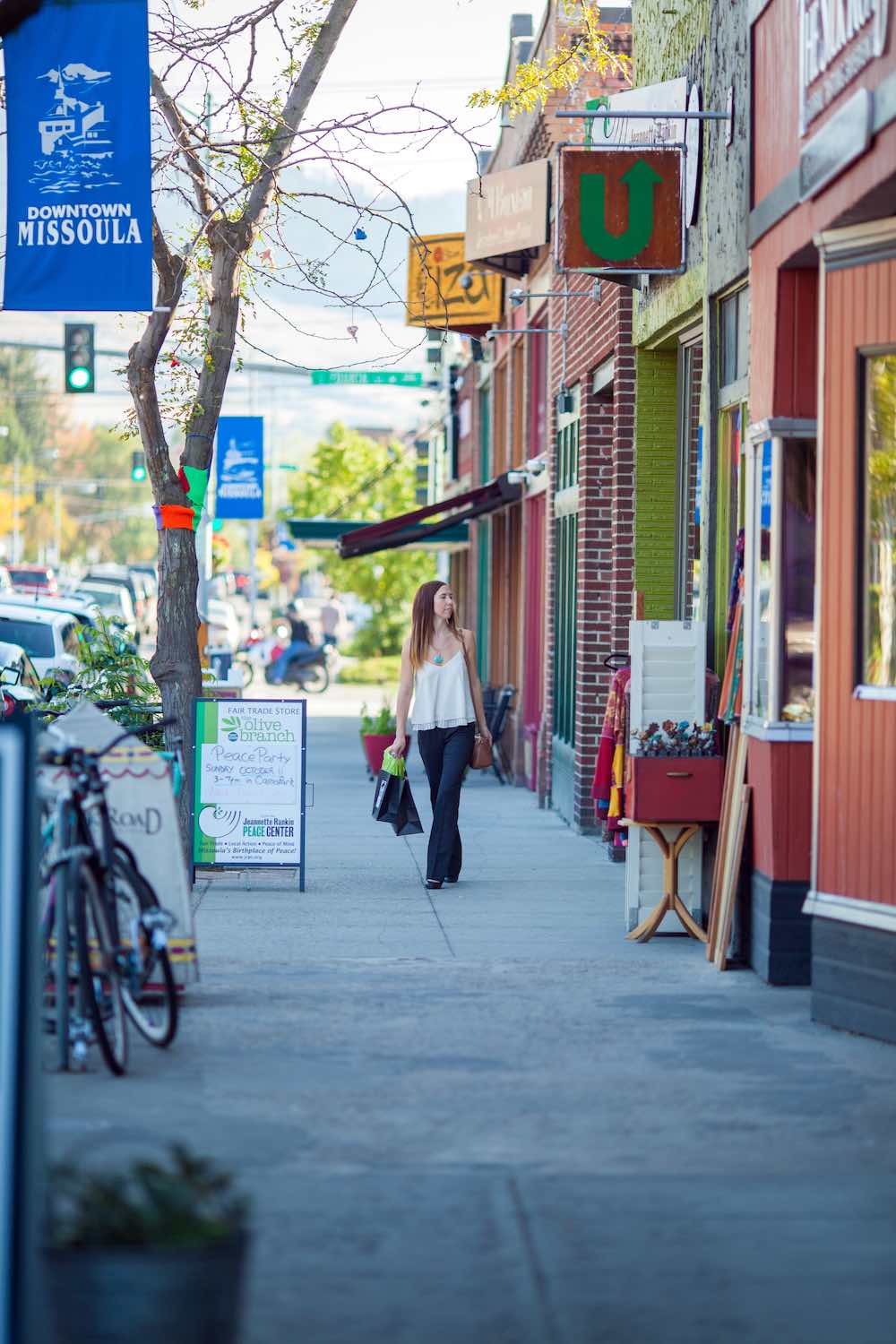 Take it slow and take in all the fun shops that downtown has to offer. From vintage shops selling clothes, records and more to bookstores, boutiques, home-goods, wine shops, and Montana souvenirs, you can definitely spend the day browsing and spending tax-free dollars in Missoula.
Check out Brennan's Wave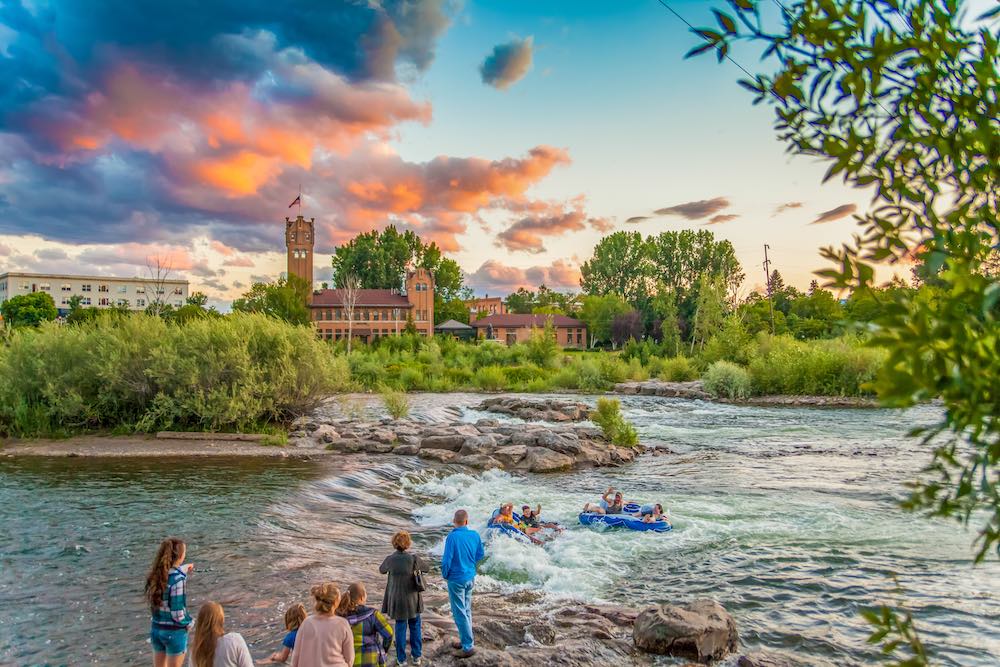 Brennan's Wave is the hub for river surfing in Missoula. Located by Caras Park on the Clark Fork River, Brennan's Wave is always entertaining, whether you get to watch surfers, tubers, kayakers, or simply watch the water.
Take a Stroll to Lunch at Caffe Dolce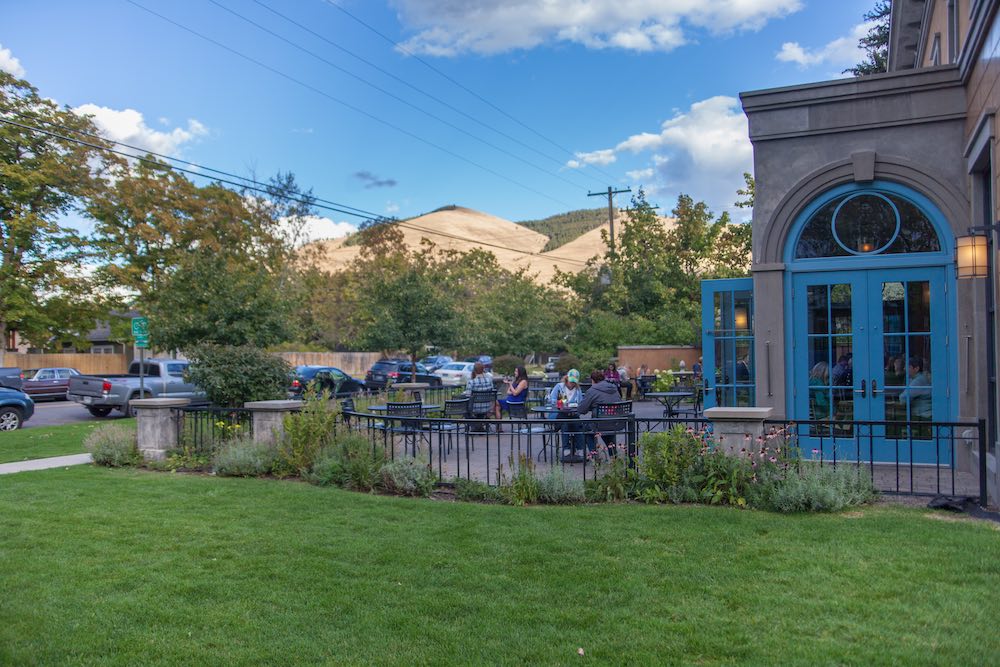 Take a nice stroll across the Higgins Street bridge and through Missoula's Hip Strip (where there are lots of adorable shops to browse, too!) to Caffe Dolce, a quaint and delicious Italian restaurant located just outside of downtown. Caffe Dolce has a delicious pizza menu as well as lunch wine so you can treat yourself after your longest walking stint of the day.
Get Lost in Rockin Rudy's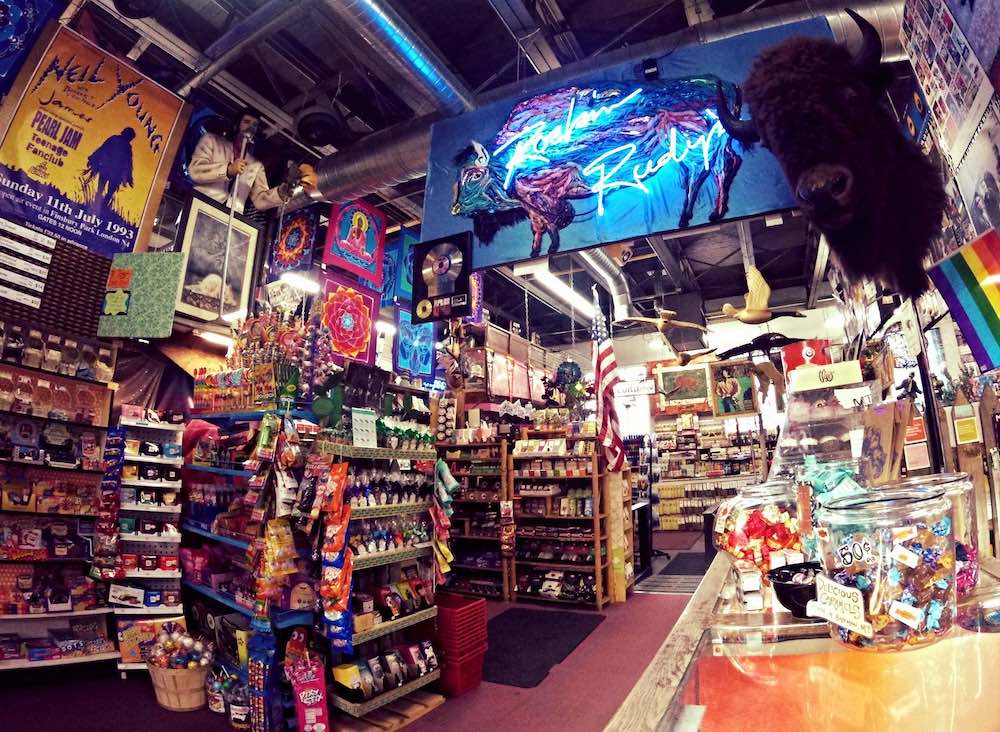 Photo courtesy of Rockin Rudy's.
Located near Caffe Dolce is a unique Missoula gem—Rockin Rudy's. This shop has everything in it but the kitchen sink. Actually, come to think of it, you might be able to find one of those if you look hard enough! We're talking local cards, sweets, candles, games, music, dining-wear, jewelry, clothing. You name it, and it is probably here. You can be lost for hours in this place!
Catch a Movie at the Roxy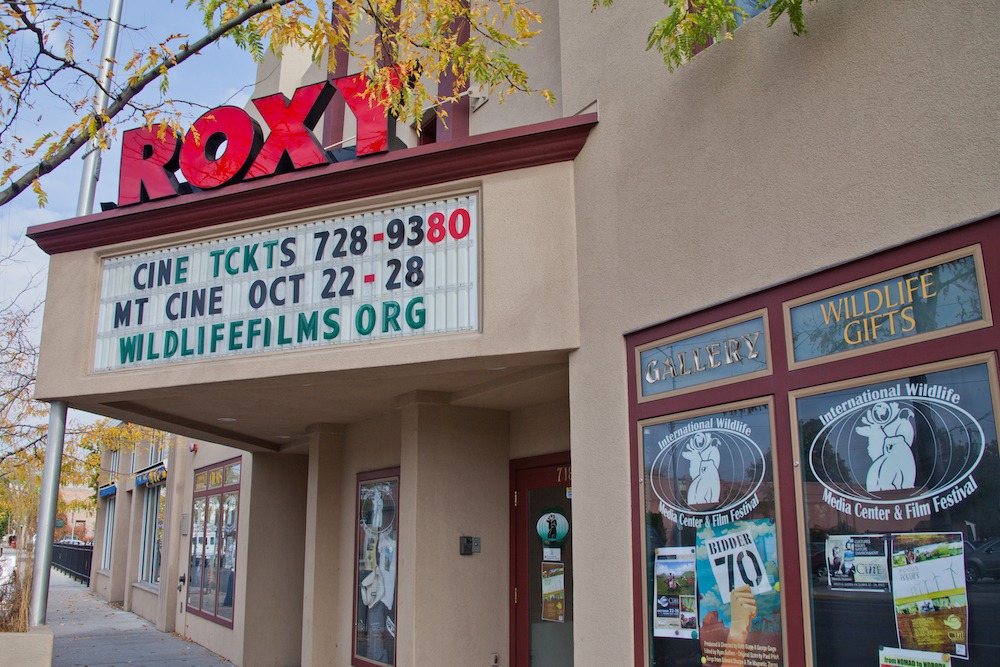 The Roxy is Missoula's independent movie theatre playing cult classics, fan favorites and new releases alike. This stop, located on Hip Strip, is a great afternoon break.
Get Pre-Dinner Drinks at Montgomery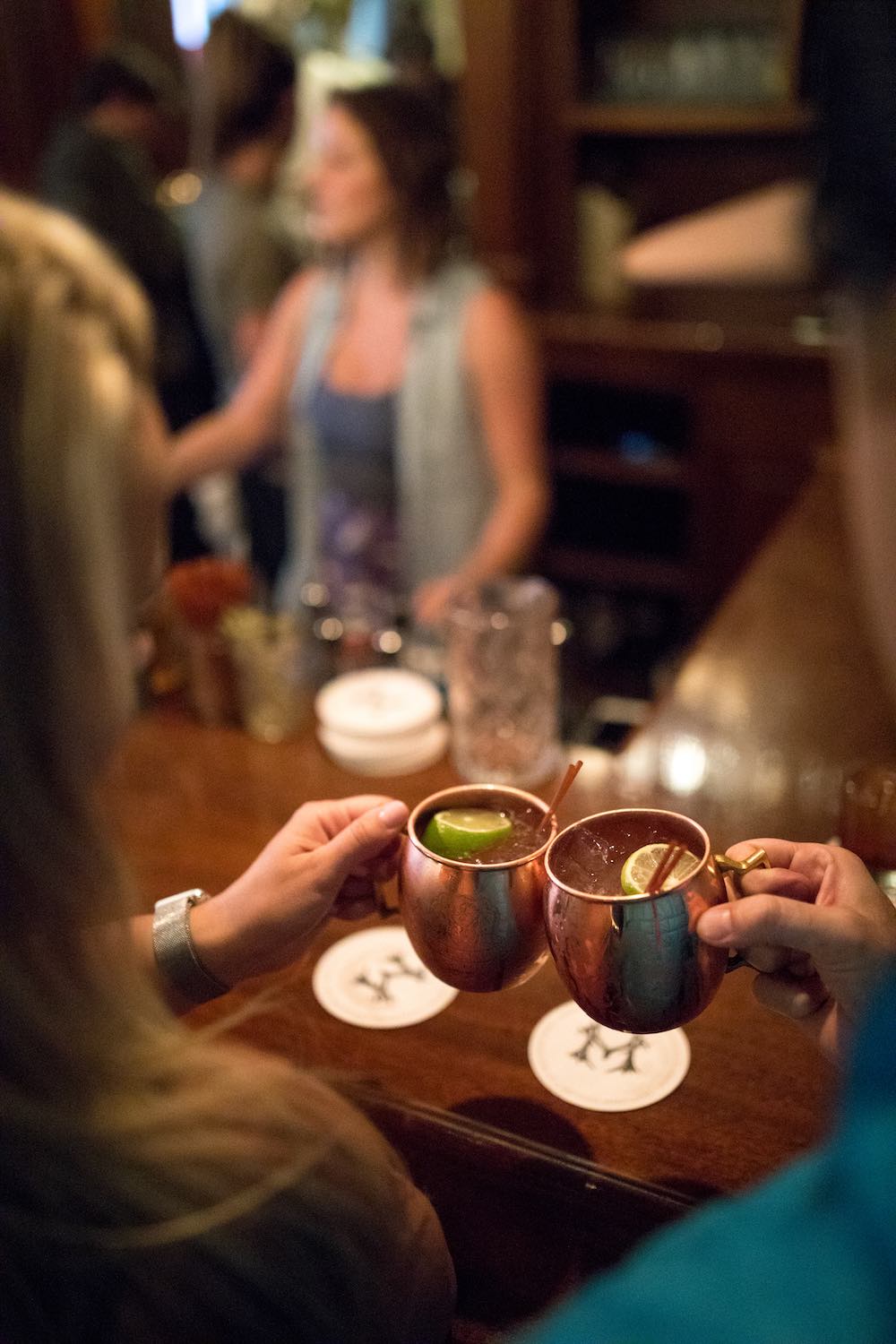 Head back downtown to Montgomery Distillery for craft cocktails before dinner. Montgomery distills their own spirits and their seasonal drink selection, including a Temperance Menu for nonalcoholic options, provides a flavor for everyone.
Dinner at Top Hat Lounge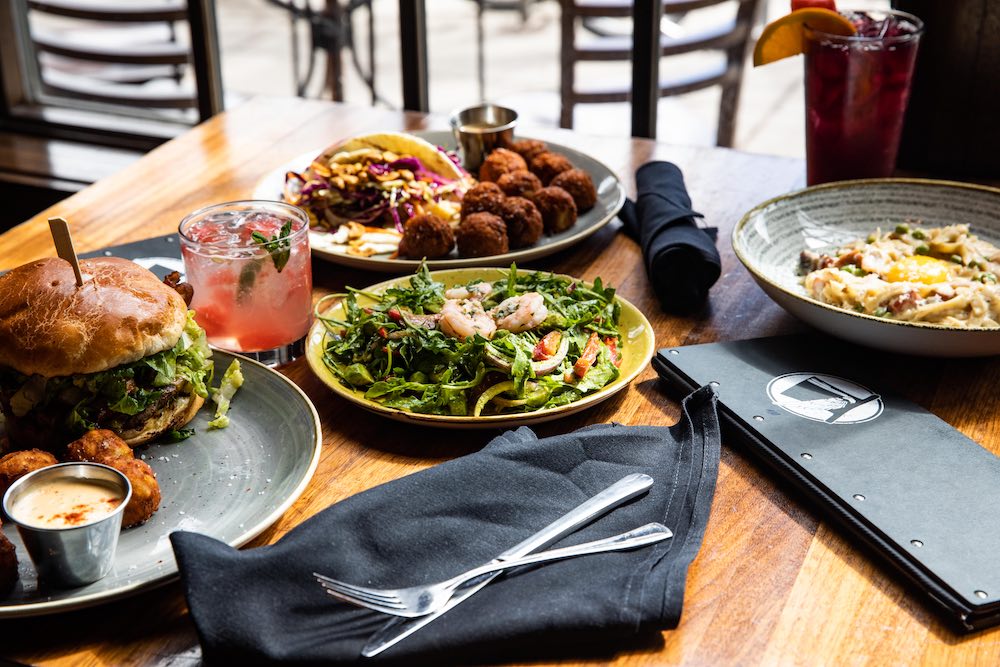 Photo by Nebular Media
Top Hat, located almost directly across the street from Montgomery Distillery, is a local favorite. This music venue by night serves up some of the best grub in town, from burgers to Asian-inspired cuisine and everything in between. Top Hat uses local ingredients and has a rotating seasonal menu, so there is always something new to check out. This family-friendly spot is rocking on Family Friendly Fridays, so come early to get your table!
Bonus Activities
If your night is not over after dinner, here are a few suggestions for you to check out to keep the Missoula fun rolling.
AR Workshop Classes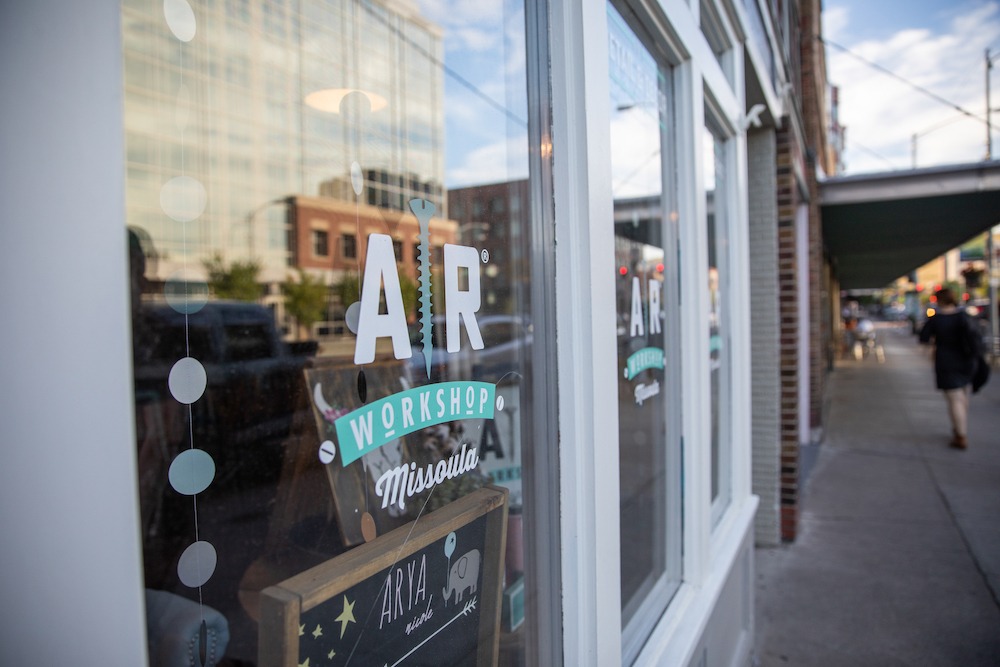 Check out AR Workshop's class schedule. This wine and painting wood studio is a fun way to try something new and leave with a beautiful masterpiece of your own!
Rock out at the Wilma or Top Hat
The Top Hat and the Wilma are two indoor music venues in downtown Missoula that bring in big names to our small town. Check the schedule through Logjam Presents and catch a show!
Get Dessert
We are at no shortage of great dessert spots in Missoula. Mary's Mountain Cookies serves up fresh baked cookies on Higgins, Sweet Peaks and Big Dipper are two homemade ice cream shops in the downtown area, and Veera, a vegan doughnut shop on Hip Strip, opened its doors in 2019. Treat yourself to something sweet!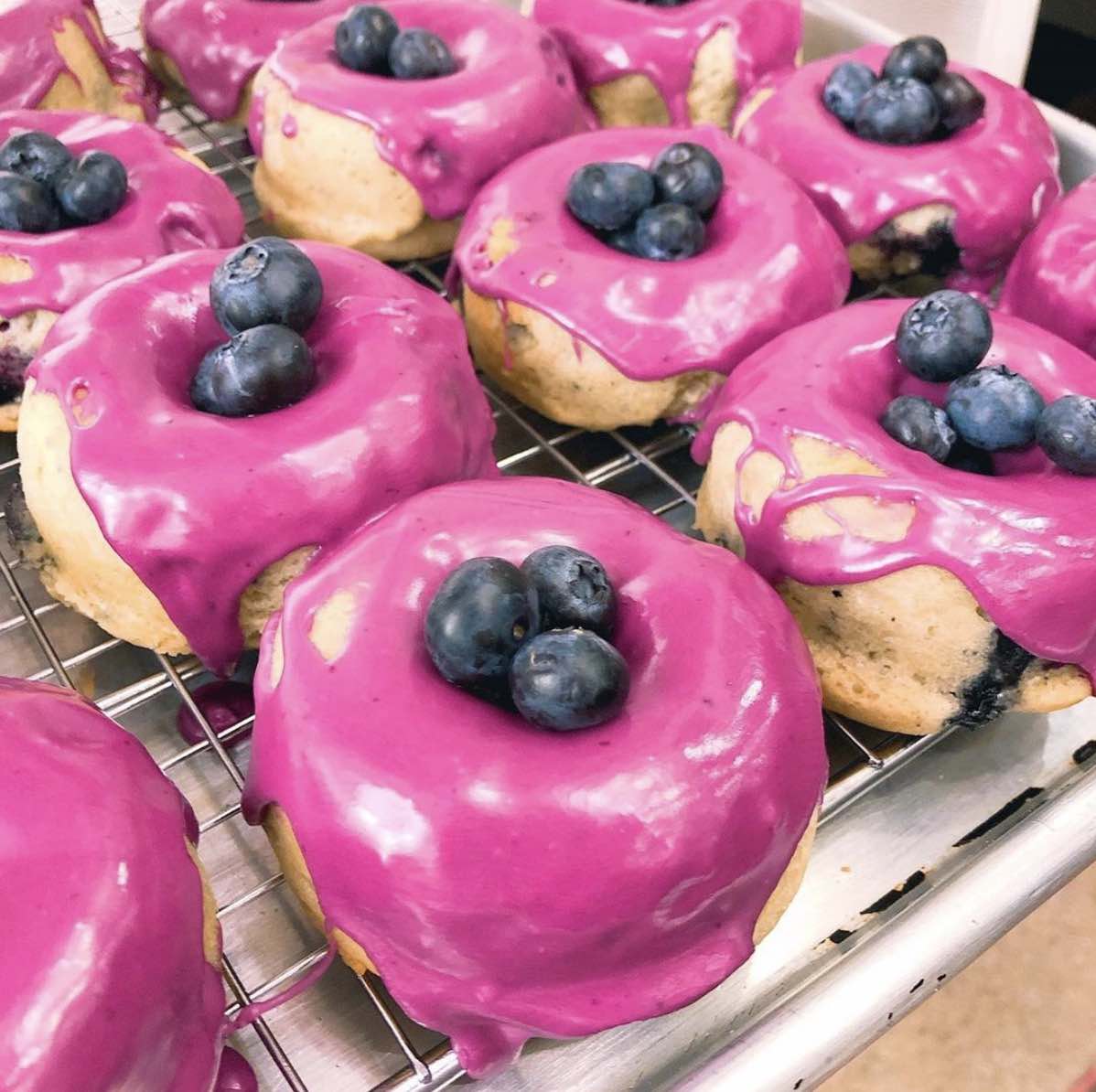 Photo courtesy of Veera Donuts