Downtown Missoula offers modern amenities alongside a rich history, and you can't fully experience Missoula without seeing both. The first part is easy, with trendy shops and restaurants lining the streets, but downtown Missoula's historical details often hide in plain sight. One way to dig deeper into the past is through an Unseen Missoula tour.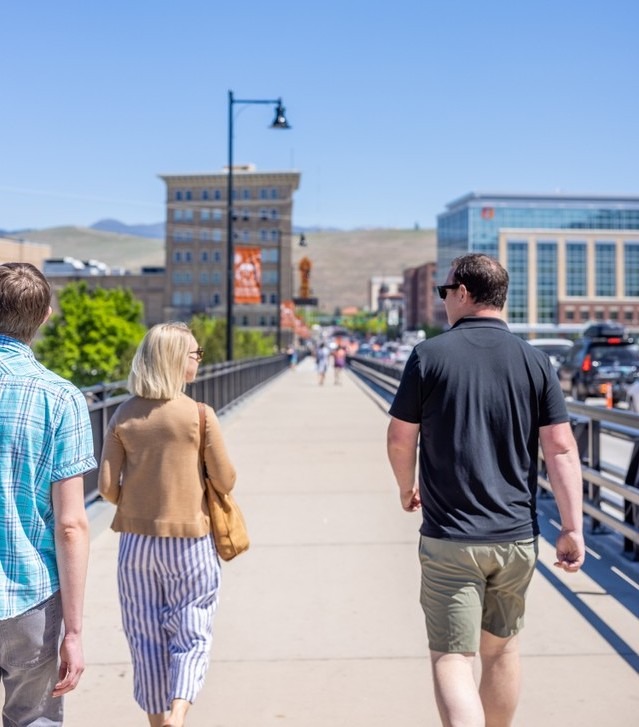 Unseen Missoula is a program of Heritage Missoula and the Downtown Missoula Partnership, offering educational walking tours that showcase Missoula's unique history. The program is made up of two main tours, "Basements & Back Alleys" and "Hotels & Hooligans." New experiences are frequently added to the program alongside these main attractions. Be sure to check out "Screams & Spirits," "This Town Full of Ghosts," and the "Pedal Through the Past" guided biking tour. Unseen Missoula offers in-demand adventures enjoyed by more than 1,400 people since the program's inception in 2018—so don't miss out!
What can you expect?
The "Basements & Back Alleys" tour will take you on a journey back in time, before Missoula became a major local economic and cultural hub. The tour explores what Missoula downtown life looked like back in the late 1800's and early 1900's, when it was still just a small frontier community. The tour is 90 minutes, making stops at some of Missoula's oldest basements and historical alleys. Previous guests have pointed out—whether you're a visitor or a long-time resident—you'll learn things about Missoula that will shock you. This tour calls for a range of mobility that requires climbing 5+ flights of stairs, for this reason it is not ADA accessible.   
The "Hotels & Hooligans" 90-minute walking tour takes visitors on an exciting trek around Missoula, shining a light on what life was like during the city's railroad boom over a century ago. Prepare for tales of scandal from the Courthouse and shady antics from the underbelly of Missoula's railroad hotel district.
These one-of-a-kind tours run from April-October and are nothing short of thrilling! No matter which tour you choose, you're bound to come out with a new understanding of and appreciation for Missoula's past. Learn more about the Unseen Missoula tours here.