There is no place like Missoula for the holidays. Gorgeous snowy mountains, festive events, holiday shopping and more awaits you in our charming mountain town. Be ready to get in the spirit of the season. What are you waiting for? Let us help you plan your perfect holiday vacation to Missoula today!
Discover winter wonderment at the Parade of Lights
There is no event more festive than Missoula's Annual Parade of Lights. Held in early December, the Parade of Lights kicks off the holiday season and culminates in the lighting of the downtown Christas tree by the XXXXs on Higgins Ave.
Ride on a horse-drawn carriage through the streets of downtown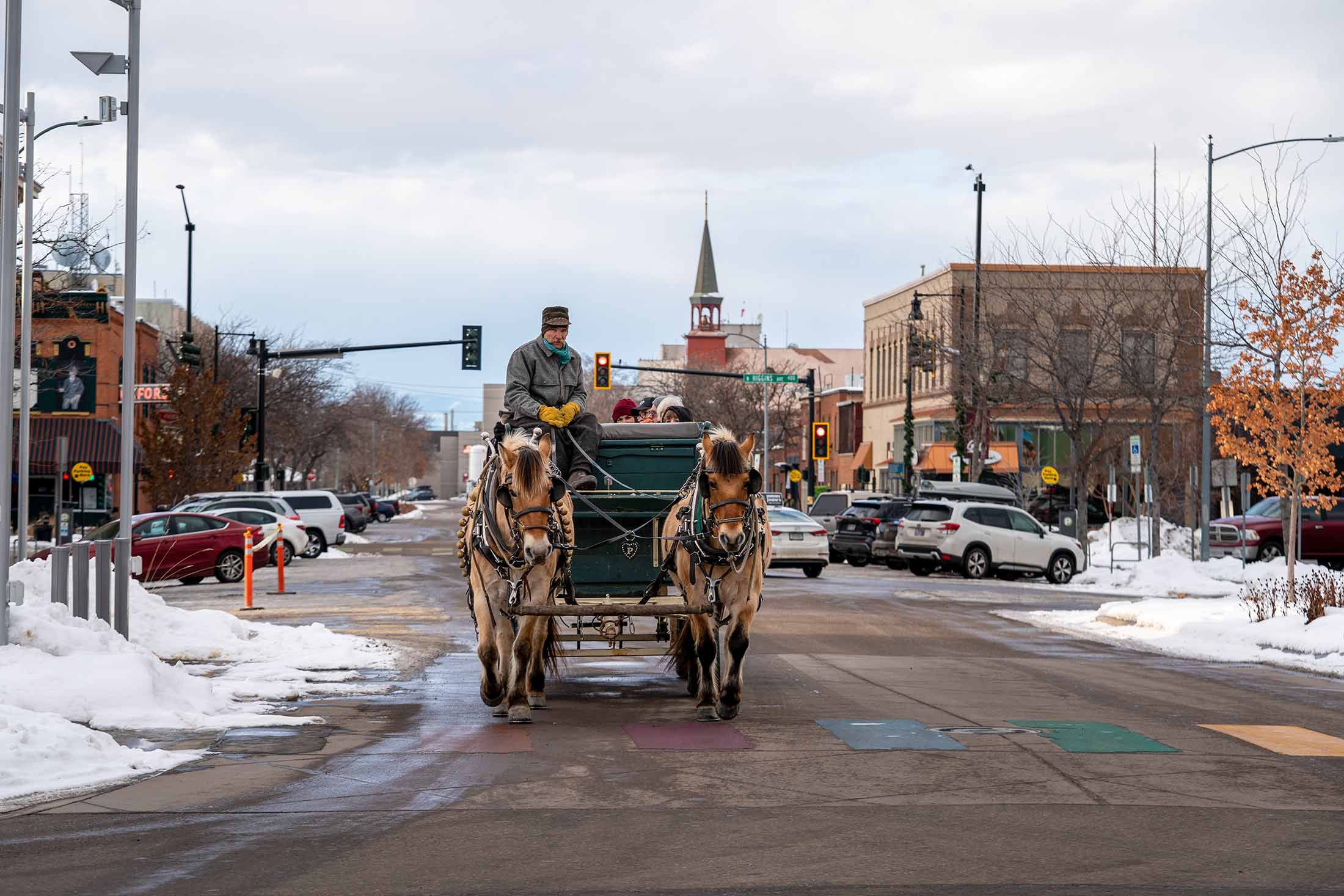 Explore Missoula from a new vantage point - the back of a horse-drawn carriage! Each year, locals and visitors alike delight in this charming December tradition. The route takes you through the main streets and side streets of town with gorgeous mountain views. Bundle up and get ready for a festive ride you will always remember!
Support Local at the Winter Makers Market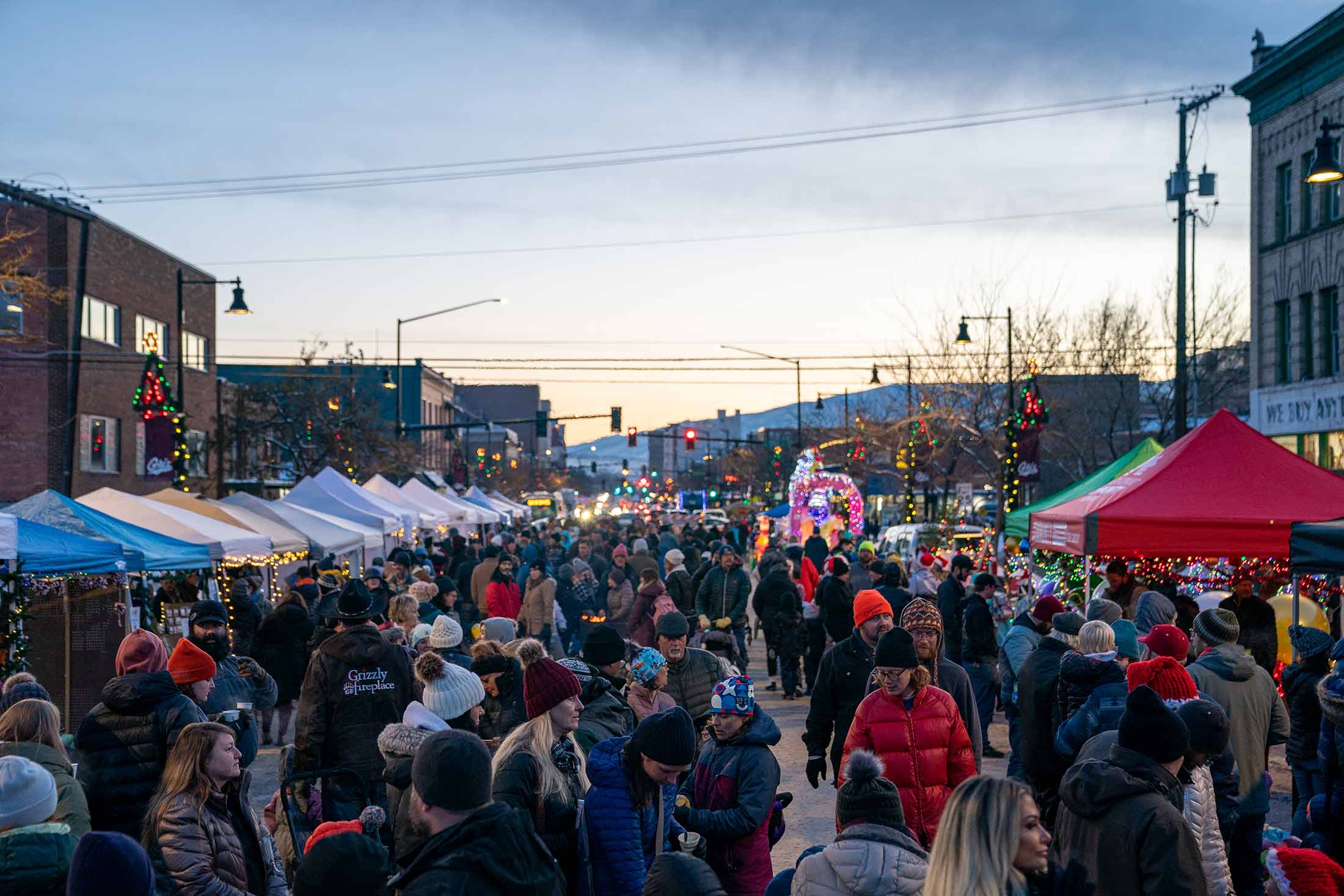 Missoula Makers celebrates all things locally crafted. The winter market is the perfect place to support local artisans and find thoughtful gifts for everyone on your list.
Get in the spirit at the Annual Tree Lighting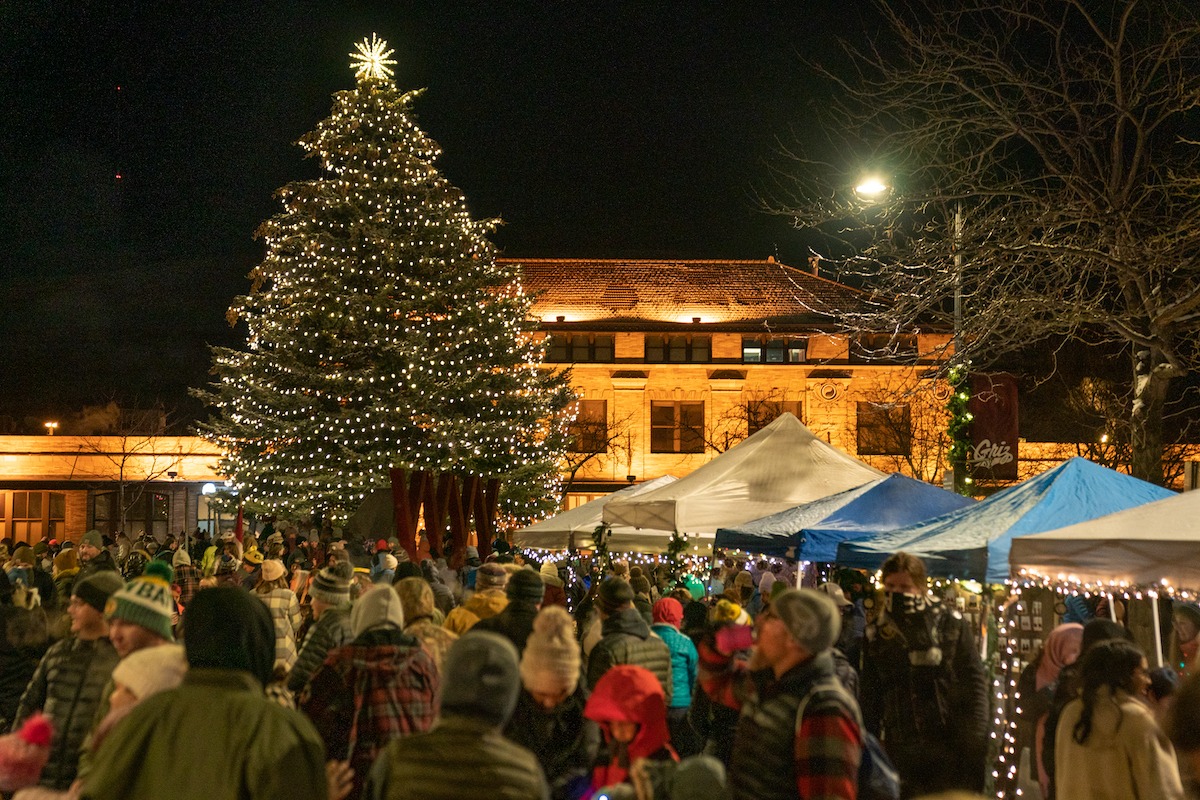 Missoula knows how to set the tone for the Christmas season at the annual holiday tree lighting event at the Parade of Lights.
Rediscover the classics at the Holiday Pops! Concert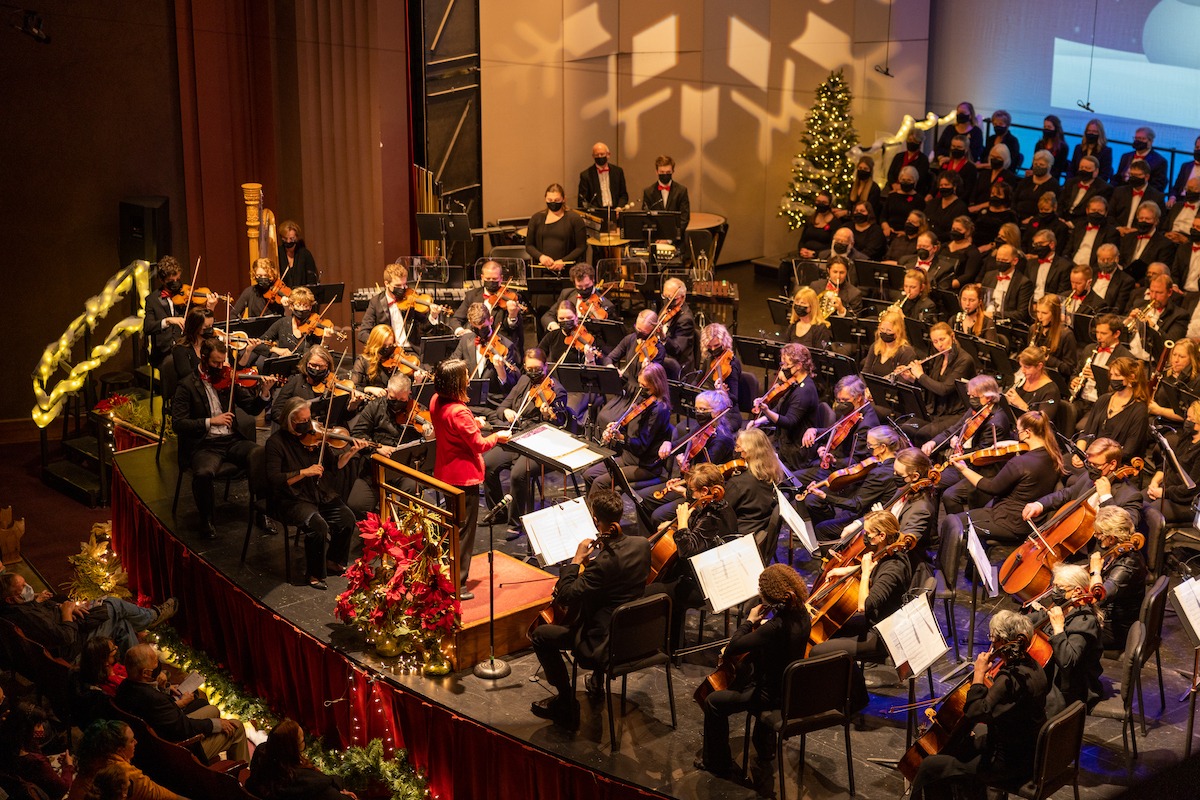 Every year, the Missoula Symphony's annual holiday concert is a can't-miss event for the whole family. Get in the spirit of the season with classic favorites and guests from the North Pole!
Shop 'til you drop in Missoula's winter wonderland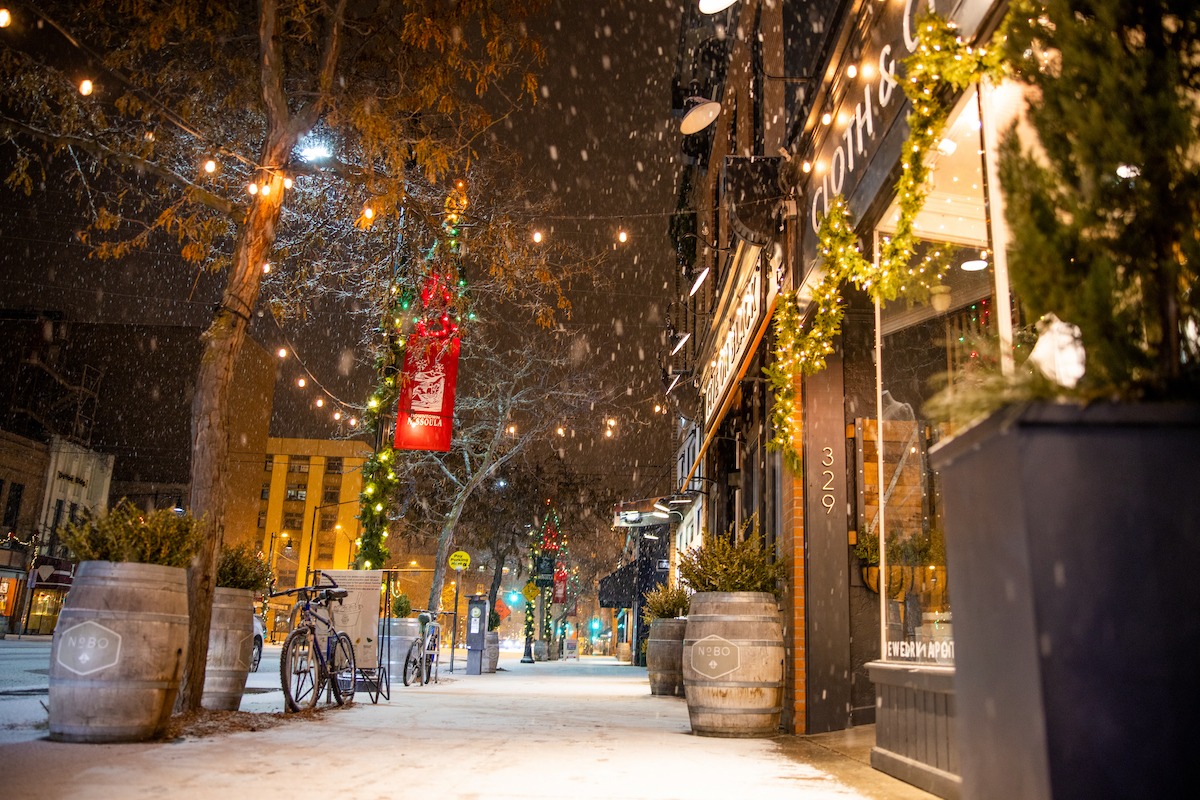 Holiday shopping has never looked so beautiful. While strolling the shops in downtown Missoula, you will you literally be walking in a winter wonderland. From locally crafted goods to the latest fashions and more, downtown Missoula is the perfect holiday shopping destination. Did we mention that Montana has 0% sales tax? Feel free to splurge!
Dash through the snow in a horse-drawn sleigh
Cozy up under blankets and take in Montana's gorgeous winter landscape in a horse-drawn sleigh this holiday season. This unique experience is not one to miss, and it is fun for family and friends of all ages.