If you live somewhere as magical as Missoula long enough, you might start to see the magic as common-place. You might find yourself driving over the Clark Fork River without taking a second glance, or eating eclectic food truck fare without a second thought. If this sounds familiar, we have just the thing for you—a true Missoula "staycation." A staycation is all about slowing down, mixing it up, and seeing your hometown through fresh eyes. It's about reigniting your passion for new adventures, and reaffirming your gratitude for the community you're a part of. Not to mention the perk of saving money on travel and putting your vacation dollars into local pockets instead!
If you live in or around Missoula and want to plan a staycation, you're in luck—Missoula was recently named one of the 100 Best Cities for a Staycation This Summer by Forbes. Their list was created by looking at a number of metrics such as, "parks per capita, walking trails per capita, miles of bicycle lanes, average prices of food items and the quality of summer weather." Check, check and check.
So, how does one staycation? There are many ways to pull off a successful staycation, whether you're booking a suite at one of Missoula's hotels, cozying up in a bed & breakfast, or pitching a tent at the nearest campground. Regardless of where you choose to call it a night, we have some pro tips for making the most of each day. Here are our go-to guidelines for a magical staycation in Missoula.
Try Something New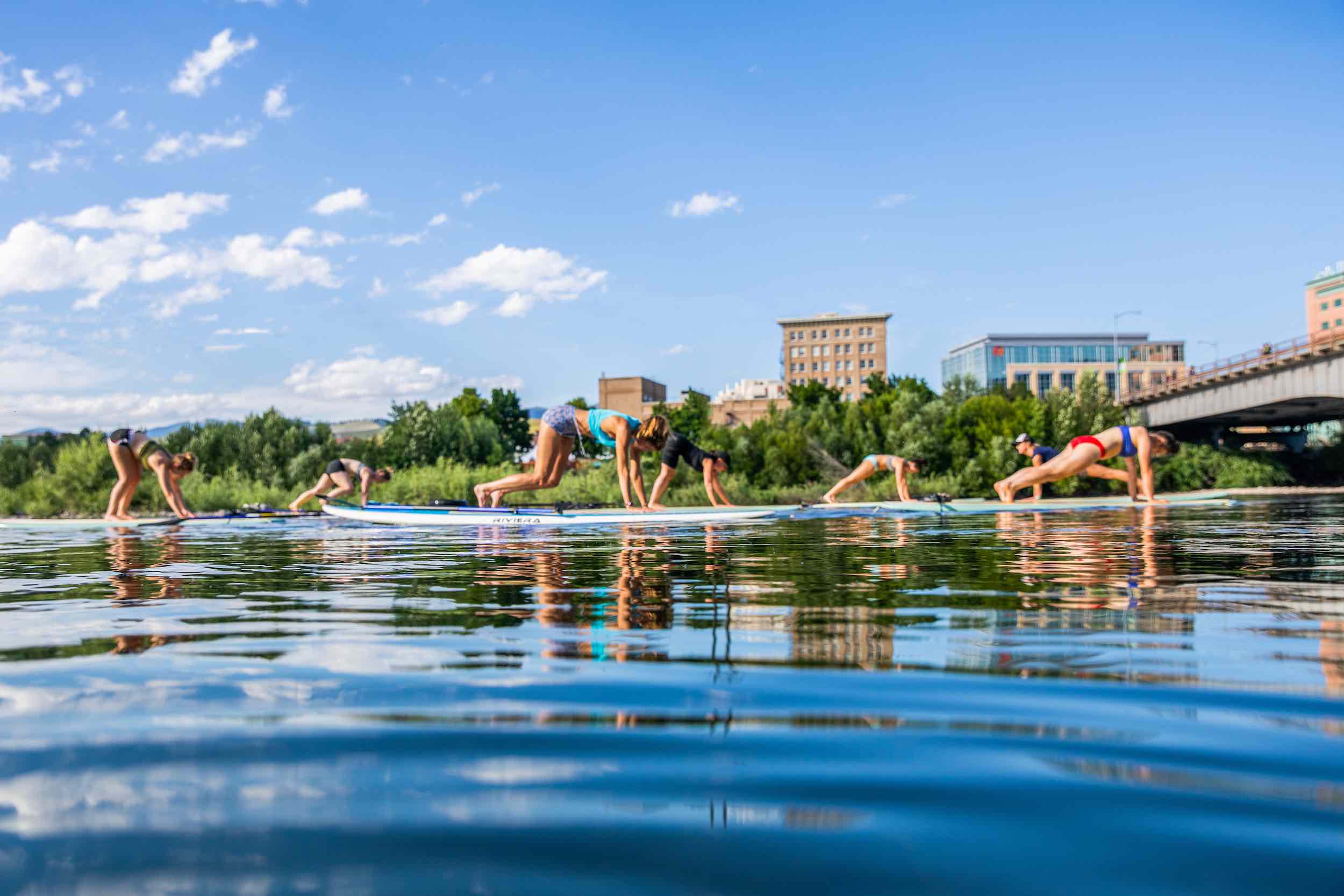 Seriously, folks. If you live in or around Missoula then you've probably already established your favorite hiking trails, restaurants, happy hour hangouts and so on. Don't—we repeat, DO NOT—go to those places. The beauty of a staycation is the ability to experience new things, savor new flavors and make new memories. So hop on Google or phone a friend, and start building your in-town bucket list. Maybe you've heard people raving about The Pearl forever but never found the right occasion, or you've been curious about Saketome's sushi but always fall back on pizza. Maybe you always head to Blue Mountain Recreation Area because it's close to your house, yet you've still never seen the view of Missoula from the top of Mt. Sentinel. Find the things you've been meaning to do for years, and the things you never thought you'd try (SUP yoga, perhaps?) and start planning.
Disconnect to Reconnect
This is a tough one, and it's not doable for everyone. But if you have the ability to turn off your phone and leave the laptop hidden away at home, we promise it will feel like a breath of fresh mountain air. One thing people often love (knowingly or unknowingly) about traveling abroad and camping is the digital detox that comes with poor reception and high international roaming rates. But when it comes to weekends at home, many of us tend to let our weekday responsibilities creep in. Your staycation in Missoula will feel all the more freeing if you can disconnect yourself from the day-to-day, like work emails and social media, and act like you're exploring a whole new destination that requires 100% of your attention. If you can't commit to a full digital detox (because, hey, sometimes we still need Google Maps in our own city) then try limiting the amount of time on those especially time-sucking apps or turning off notifications.
Keep it Local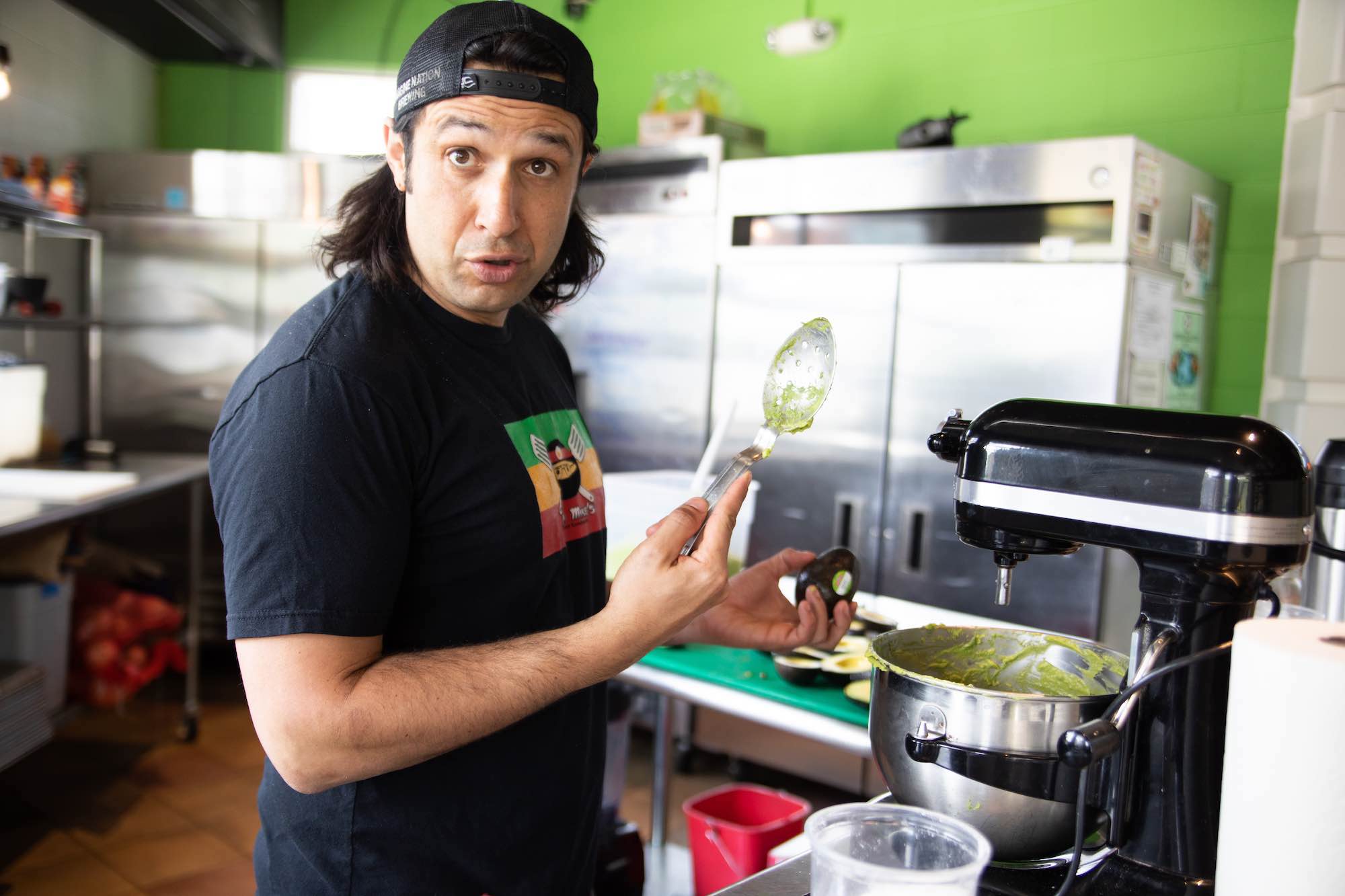 When it comes to a staycation we recommend living as "local" as possible. This city is chock full of local restaurants, shops, outfitters and more, and our love for all things local is at the heart of what makes Missoula so dang special. So in order to truly immerse yourself in Missoula during this staycation, you need to embrace the beauty of local. Treat yourself to a day perusing local goods in downtown Missoula—Pick up bulk tea and spices from Butterfly Herbs, grab new gear at the Trail Head, and find the perfect souvenir at Made in Montana. The list goes on and on. Once you've worked up an appetite, eating local is a breeze in Missoula. Not only are many of the restaurants owned by locals, but they go above and beyond to use locally sourced ingredients. A slice of Flathead Cherry pizza and a pint of Kettlehouse beer at Biga Pizza ends up supporting a long list of Montanans, while also giving you a true taste of local flavor.
Bottom line, a staycation in Missoula supports the community you live, work and play in. From your hotel room to that extra scoop of ice cream at Big Dipper, your weekend retreat is appreciated by Missoula's local business owners.
Listen to the Experts
As we mentioned earlier, Forbes created their list of top staycation destinations based on specific features—hiking trails, biking trails, parks, good weather and the average price of food. So take a hint from the folks who did their research, and take advantage of the things that make Missoula such an exceptional place to plan a staycation! Bike the Riverfront Trail, choose a new day hike every morning, sample new flavors at local restaurants, and make it a point to spend as much time outside as possible.
Ready to start planning your staycation in Missoula? Check out the long list of places to stay, things to do, and exclusive travel deals.