You really cannot go wrong with fall in Montana (or any season, for that matter). From festivities and events to abundant opportunities for outdoor adventure, fall in Missoula is truly paradise on Earth. Combine that with seriously stunning fall foliage and breathtaking mountain views, and you have the winning combination for a perfect autumn. Here are a few favorites that we are most looking forward to about fall in Missoula.
Foliage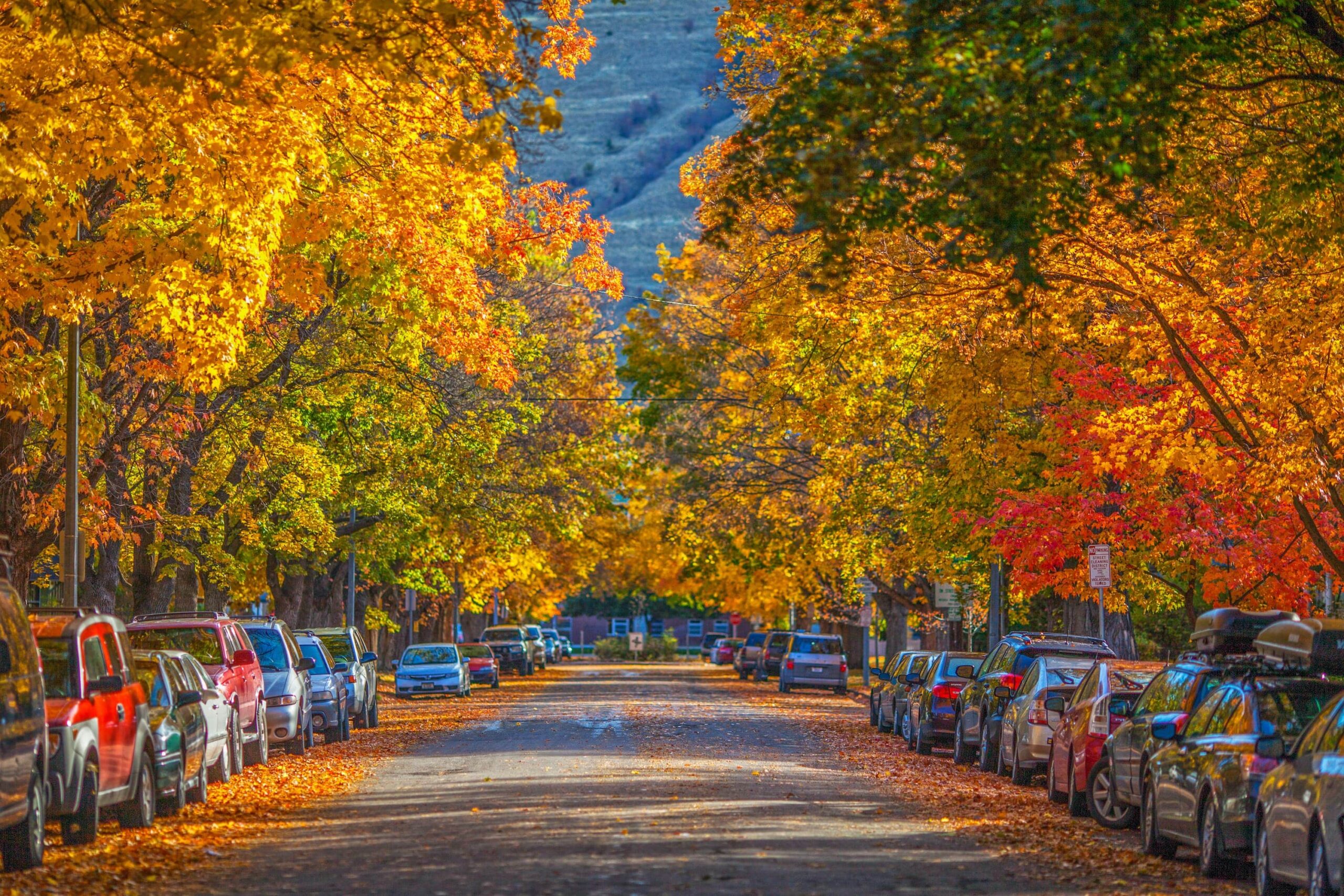 Breathtaking, we know. And trust us, it never gets old. Missoula is known as the Garden City for the gorgeous  trees that line many of the neighborhood districts in town, and in the fall our tree-lined avenues turn to fall-foliage paradise. The riverfront pops off with stunning shades of red and yellows, and the mountains surrounding town give off brilliant golden tones. The best time to enjoy fall colors typically ranges from mid September to mid October, though depending on the weather and temperatures, these dates may vary. 
Fall Flavors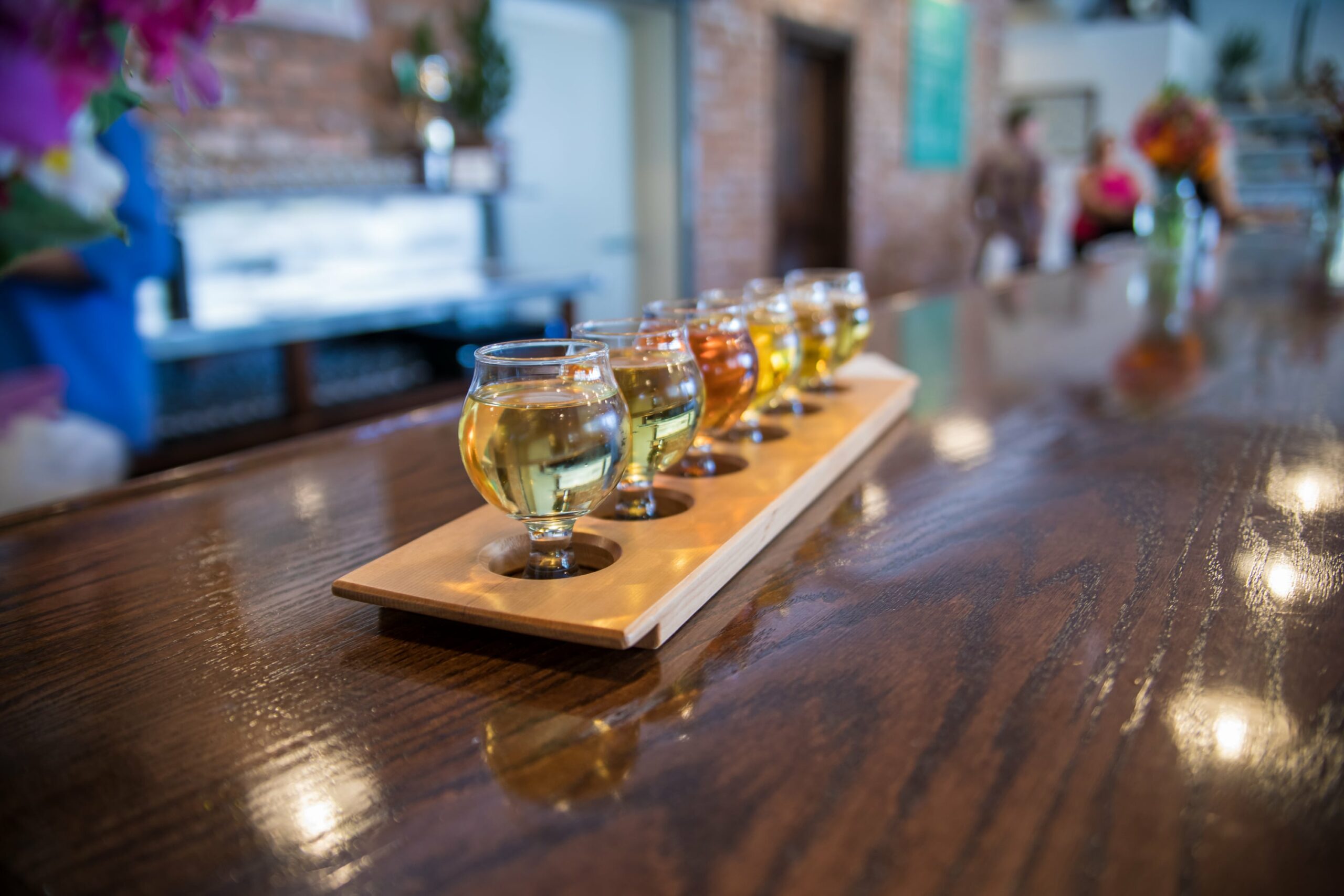 Missoula savors all things local, and the fall flavors are no different. As the foliage around town changes to hues of reds and oranges, the seasonal menus shift as well to accommodate for local produce that is in season. Missoula chefs know the importance of working with local farmers and producers, and it seems that every restaurant in town has their own take on the fall flavors of our region. Additionally, fall brings fantastic beverage options as well ranging from cocktails to beer and cider and specialty coffees and cocktails. You really cannot go wrong with a local pumpkin ale or a crisp cider from Western Cider, and we recommend sampling as many seasonal brews as you can squeeze in!
Farmers Markets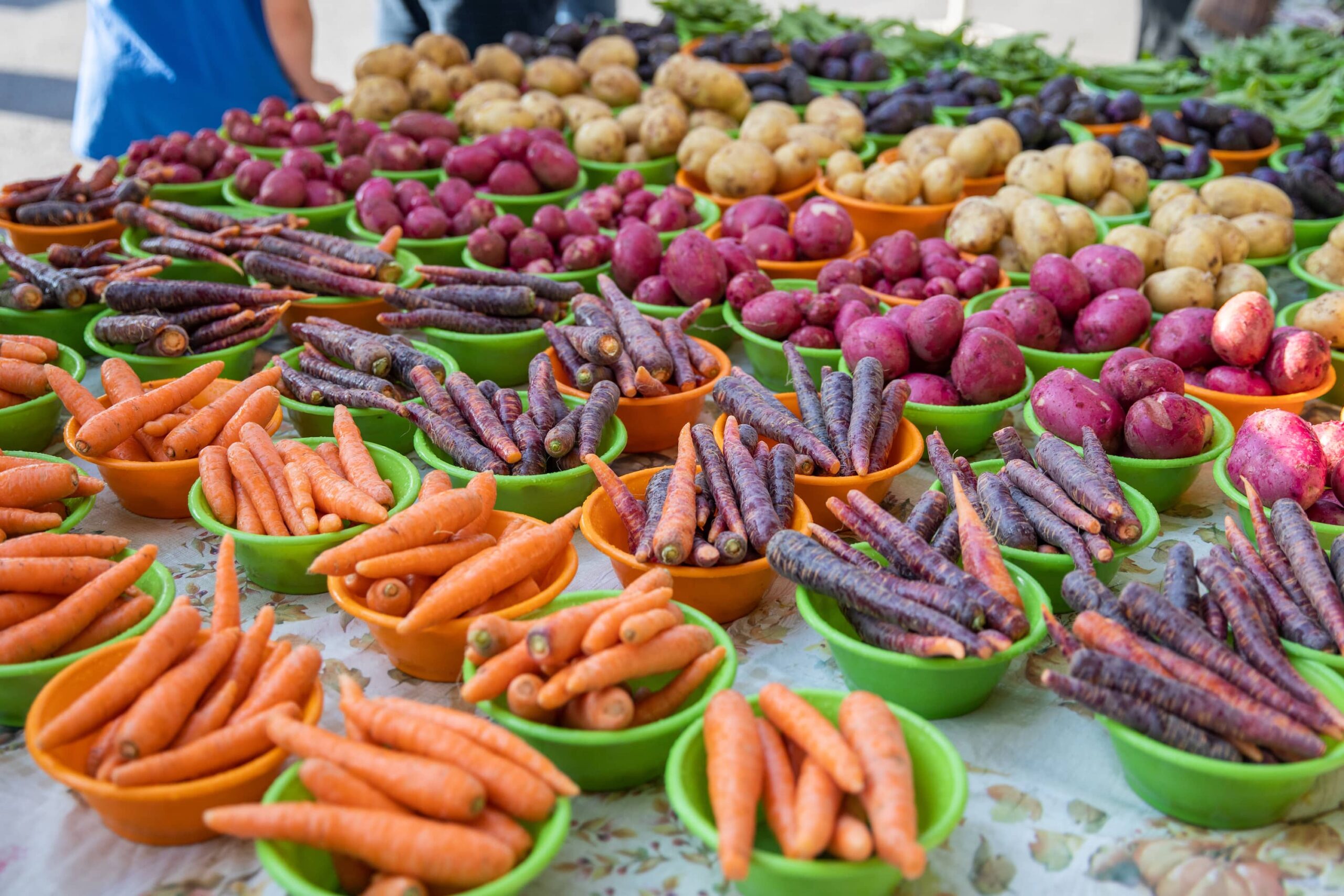 We love the Missoula farmers markets no matter the season, but there is something really special about the markets in the fall. The crisp mountain air greets you as you stroll through the booths, less crowded in the fall than in the summer months but equally as bountiful with goods ranging from local produce and pastries to self care items and local meats and cheeses and so much more. Take in the markets with a hot coffee in hand and a reusable bag in the other to store all your market finds before taking on the beautiful fall day in Montana.
Football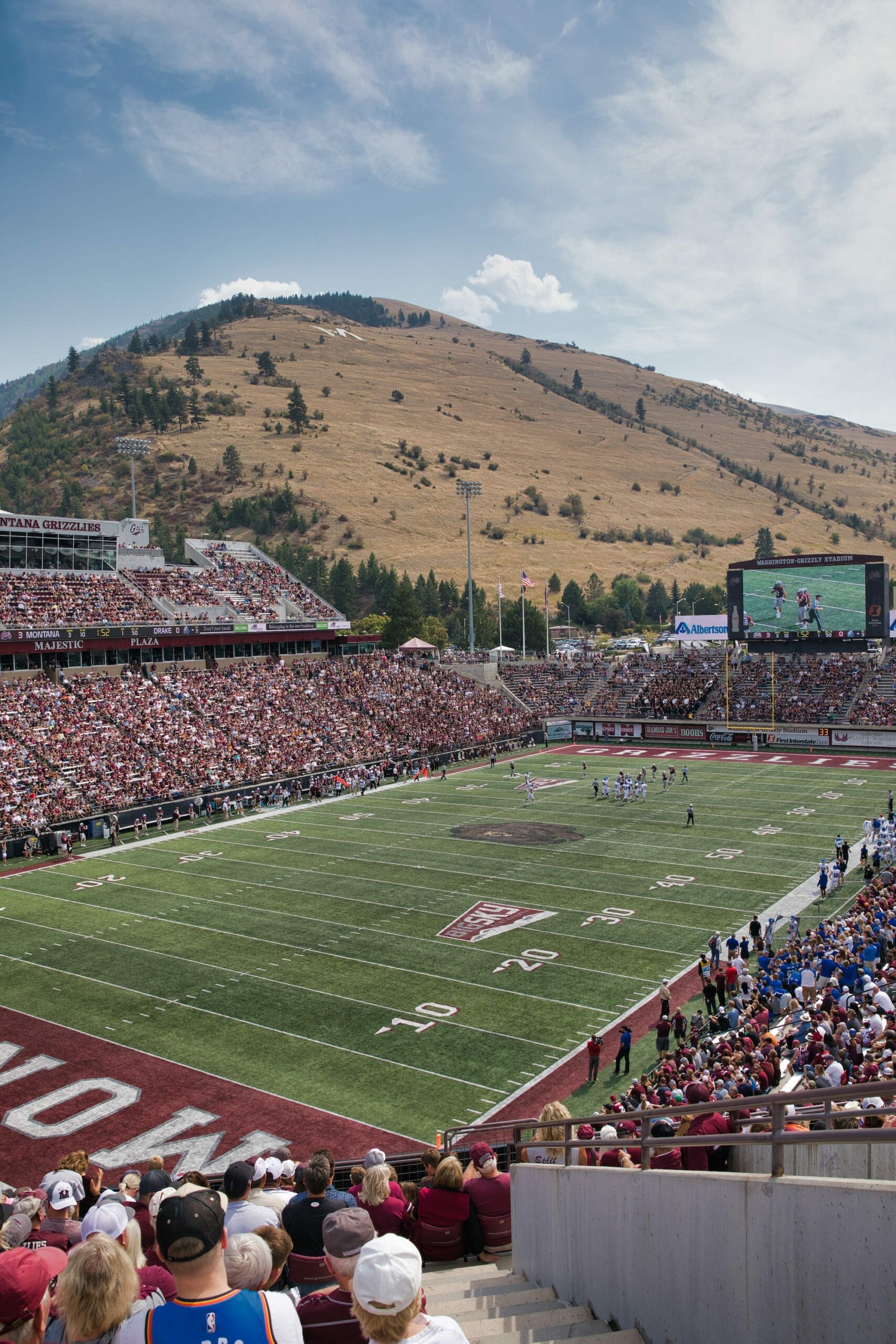 There are two words Missoulians hold sacred in our hearts that ring true no matter the occasion: GO GRIZ! Fall means football for the beloved University of Montana Grizzlies, and Missoulians know how to "do football." Tailgating is an ever-popular activity in the University District on home-game Saturdays, but no matter where the Griz are playing, Missoula is ready to cheer them on. It seems like every dive, brewery, bar, coffee shop, and even fine dining establishment has a way to keep up with UM on fall Saturdays. Dawn your maroon and root for the team like a local.
Fair Weather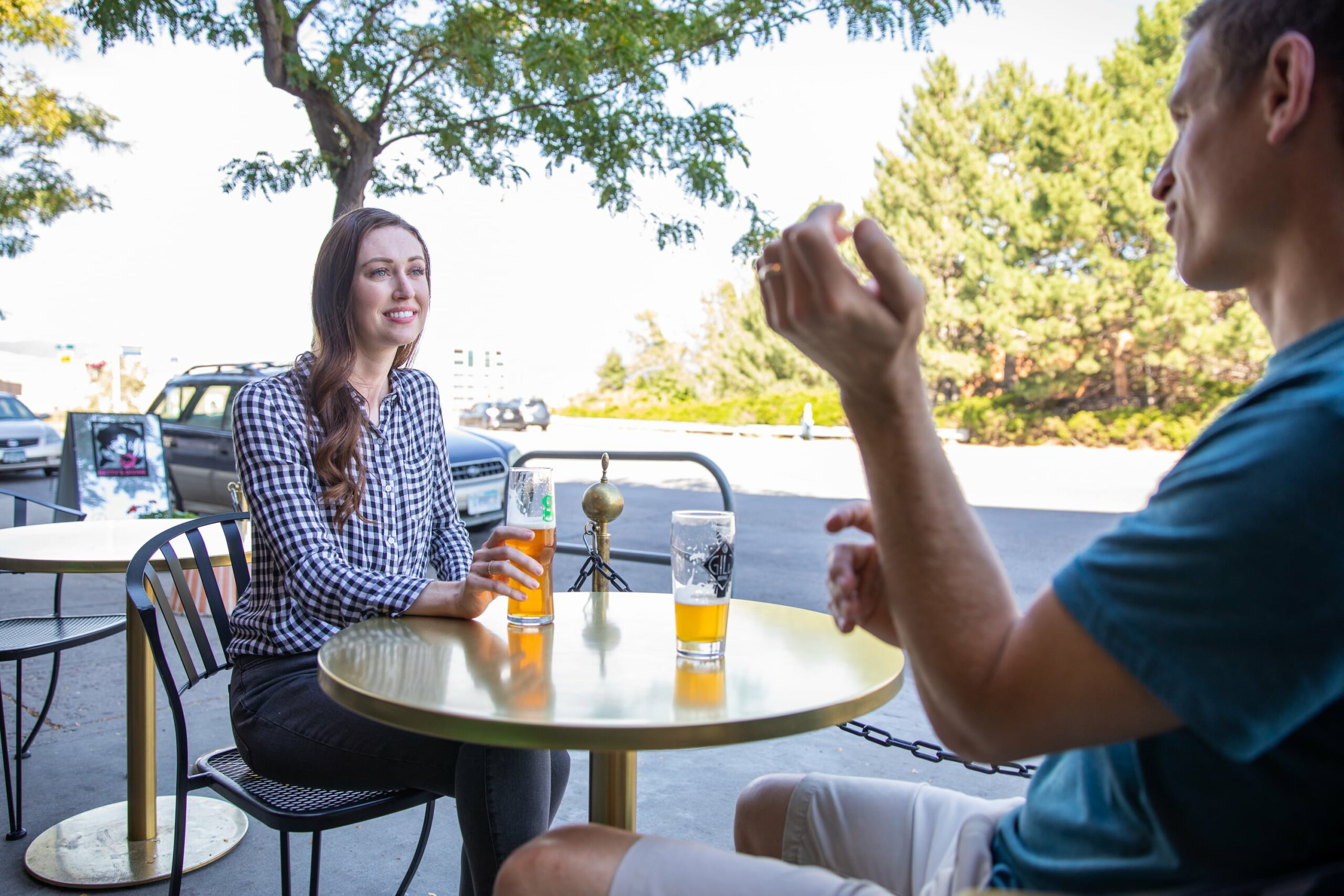 Summer can be a scorcher, and while we love any excuse to hit the water on hot summer days, it feels like the town breathes a collective breath of fresh fall air when the temperatures drop into the fifties at night and warm to the seventies during the day. The weather is perfect for spending the entire day outside (with layers of course, because fall in Montana is nothing if not unpredictable). Fall morning hikes are our favorite– the trails are less crowded and the views are spectacular, and the chill in the air is perfect for taking the edge of any developing sweat that might otherwise develop as you hike along Missoula's gorgeous trails. Afternoons are all about patio sitting and enjoying the fabulous fall weather as you savor the local flavors of western Montana, or for strolling the streets looking for the latest (and tax-free) back to school deals.. And as the night begins to cool off again, Missoulians and locals alike gather together and bond over the amazing community that brings us all together. 
Festive Events
Our events calendar is always full, and when autumn rolls around it is filled with things that scream festive fall fun. From family-friendly favorites like pumpkin patches and fall festivals to spooky frights like haunted houses, the fall events calendar has a little something for everybody. Check it out and make sure to set aside time to take in all the seasonal goodness that this time of year has to offer.
Cheers to the season of all things golden! We can't wait to spend fall with you in Missoula.