As the 2022 spring season emerges in Missoula, we can't help but feel grateful for our community. Businesses across the nation experienced hardships over the past couple of years, but we are proud to say that our community members and visitors have shown continued support for Missoula's local businesses. We're delighted to see some of our old favorites thriving, and new places emerging—bright-eyed and open for business! Here's a list of new spots to check out in Missoula and familiar places with a facelift. 
Shops
Betty V Vintage may be full of vintage items, but the chic shop is brand new to Missoula! The self-described "coolest little secret you won't be able to keep to yourself," is located in the heart of downtown, in the basement of the Opportunity Bank in the Higgins Building. Check out Betty's hand-selected inventory that includes clothing, accessories, furniture and decor. She also loves to buy and trade, so swing by with some goodies and see if you can make a deal!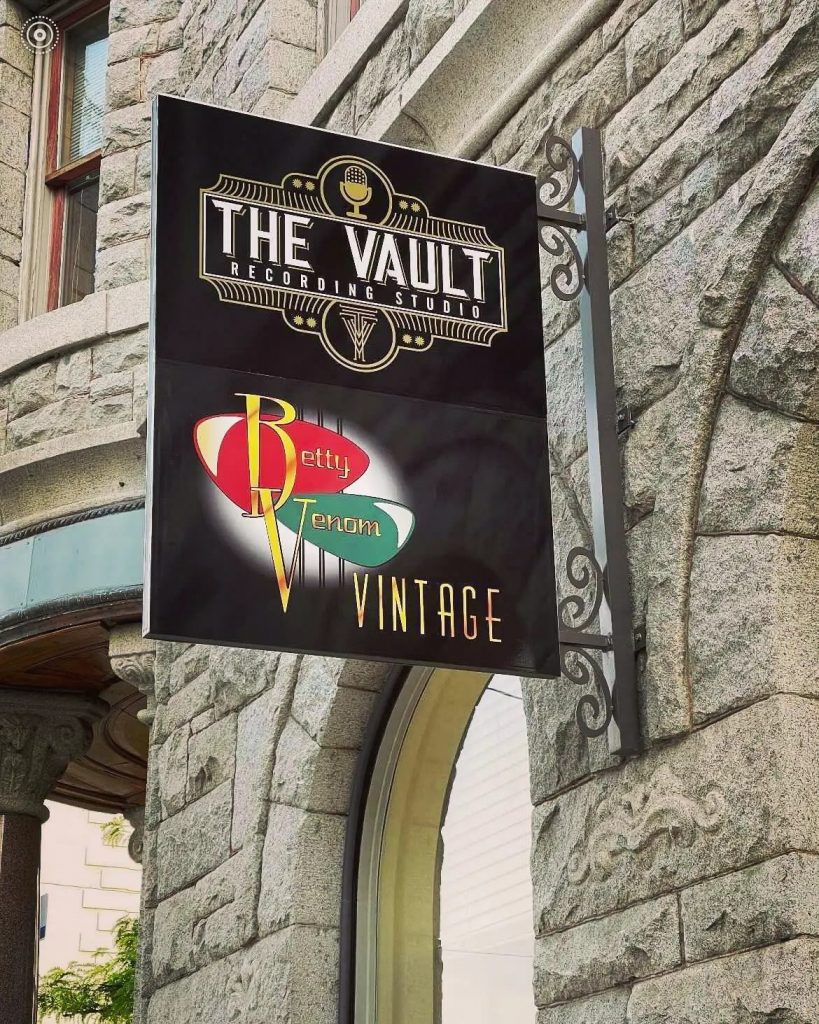 Photo courtesy of Betty V's
To describe the exact contents of Missoula's new 119,00 square foot SCHEELS sporting goods store would be impossible. Or at least a serious headache. It would be easier to list off the things SCHEELS doesn't have, but even that would be a challenge. The massive store, located in the Southgate Mall, opened its doors in October of 2021 and offers over 70 specialty shops to choose from. The old adage, "they've got something for everyone," has never been more true than when applied to this impressive establishment. To give you a better idea of what's inside, here are some of the categories SCHEELS supplies for: hunting, fishing, camping, climbing, boxing, wrestling, MMA, cycling, running, water sports, winter sports, skateboarding, trampoline-ing, disc golf, yard games, clothing, accessories, home goods, toys, furniture, basketball, baseball, football, and every other ball sport you can think of. Oh, and did we mention the cafe, bowling alley, arcade and archery range located in the store as well? But there's a chance you'll never find them without the assistance of one of the 100+ friendly employees. Yes, it's as crazy as it sounds. You better go check it out.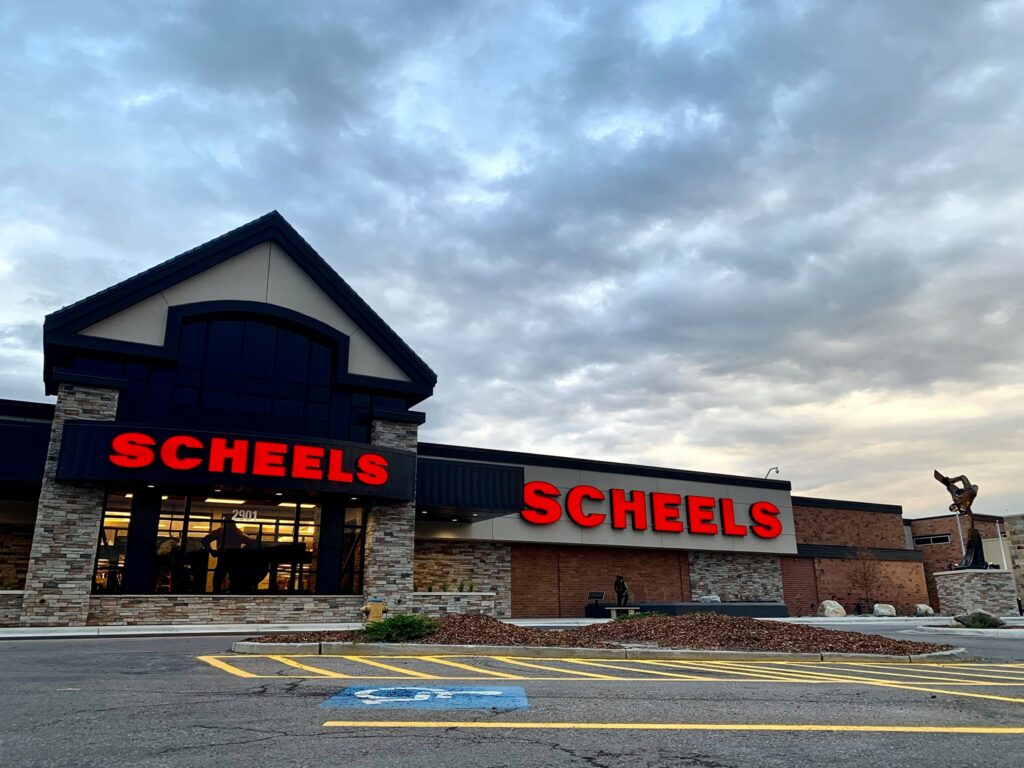 The purpose of Missoula Makers Collective is to connect the Missoula community (and its visitors) with local artists and creators to support their up-and-coming small businesses. The Makers Grant Fund is awarded to a local artist once a year to help give their business a running start. You can find a list of vendors, artists and opportunities on their website and social platforms. Be sure to check out the dates for their summer markets, which will be hosted next to the Kettlehouse taproom and Big Dipper on the corner of Myrtle St and South 5th St W.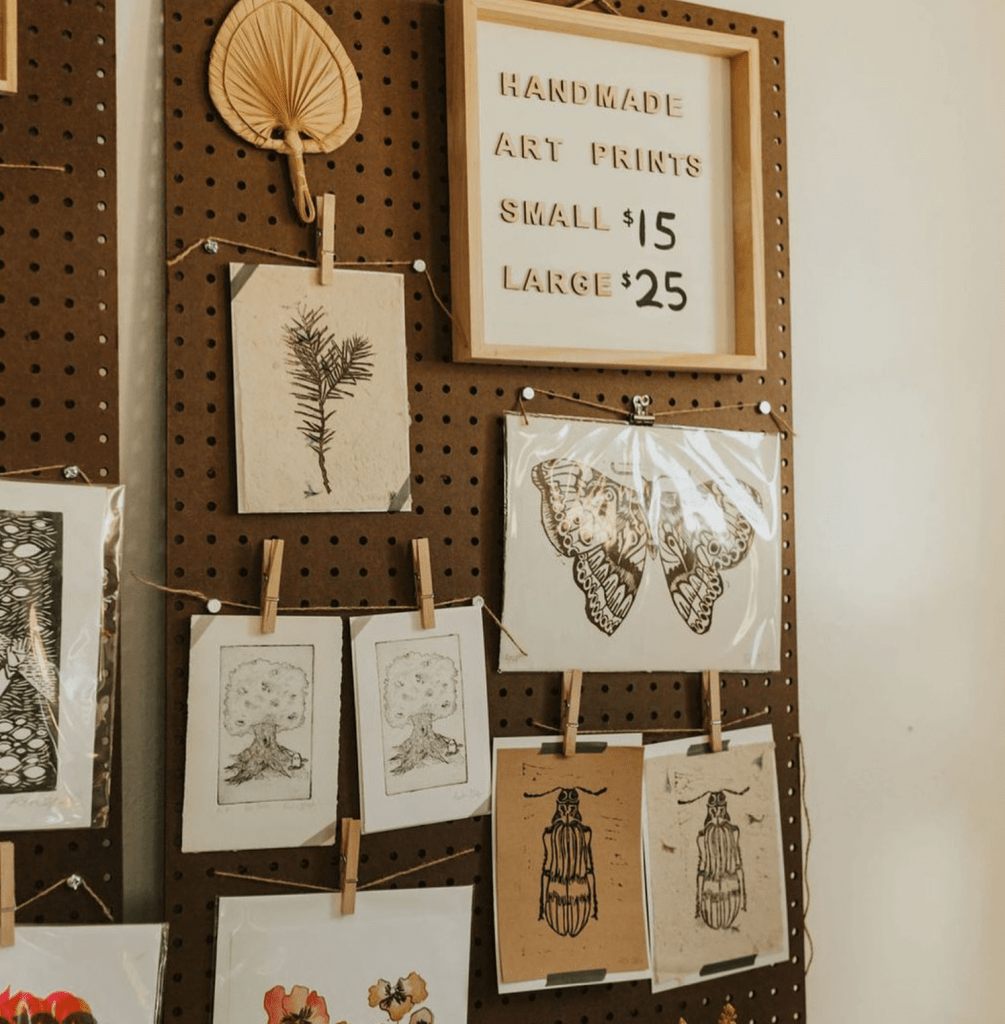 Photo courtesy of Missoula Makers Collective 
Restaurants
Biga is a local favorite pizza joint here in Missoula and we're even more excited now that this family-owned eatery opened a second location for delivery and take out! The new space is conveniently located on the other side of their original building—nestled between the VFW and Cranky Sam's on Front Street. Swing by for a mouthwatering slice (or two!) of one of Missoula's best.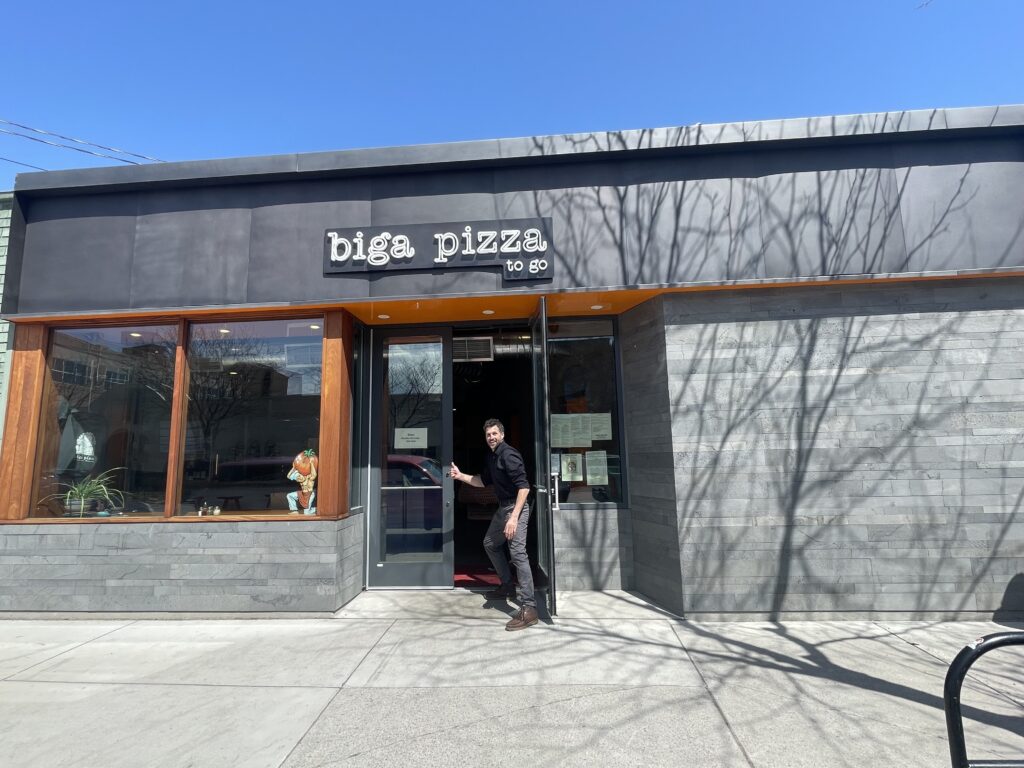 Photo courtesy of Sophie Echeverio 
The Brasserie Porte Rouge is a new, French-inspired restaurant in the former Pearl Cafe location. It took around 9 months to remodel the inside, creating a chic space with soft lighting, exposed brick and a wrap-around bar. As much as locals adored the former Pearl Cafe, food and drink lovers won't be disappointed with this new Missoula eatery. Guests can take a seat at the bar or a table and order from a wide selection of beer and wine. Some of the most popular small plates include oysters, charcuterie boards and buttery, garlic escargot. Alongside their juicy grilled pork, quail and house sausage, are several vegetarian options as well. And their desserts are out of this world. But don't take our word for it—stop by this new downtown restaurant and try them for yourself! Just make sure to call ahead to make reservations on the weekend, because this up-and-coming eatery is quickly becoming a new Missoula staple.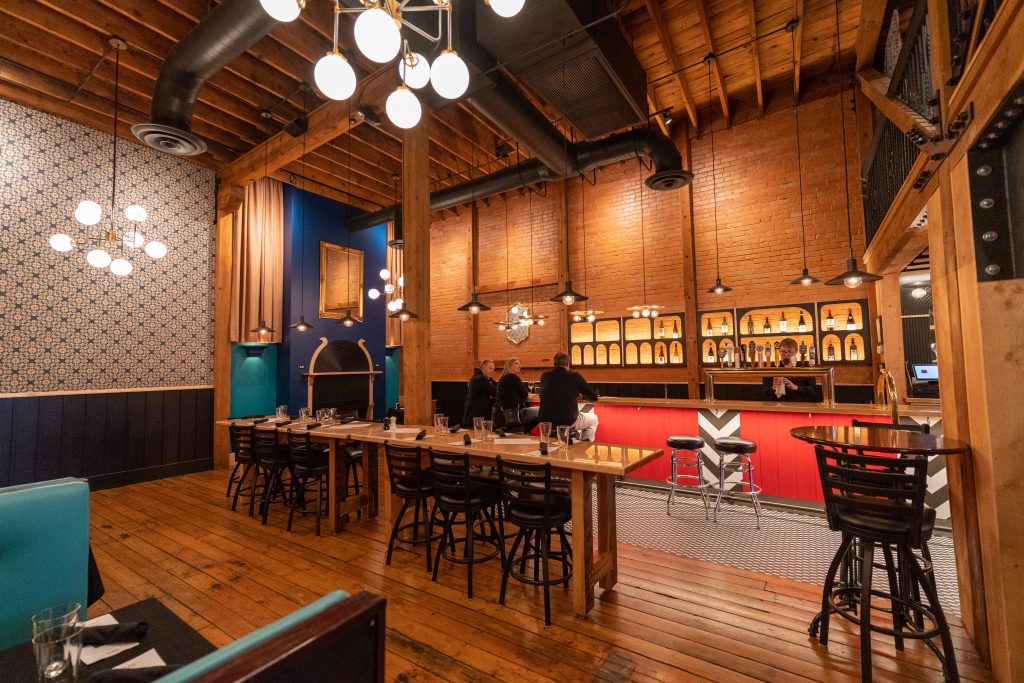 Photo courtesy of Kaden Harrison
The Boxcar Bistro is a charming little restaurant, newly opened in the Sawmill District of Missoula. The Bistro considers itself fine dining—at a fraction of the price. This unique eatery welcomes guests with soft lighting, lots of laughter in the cozy space, and a simple, yet impressive food and wine selection. The menu emphasizes French cuisine, with a Montana twist. Try their delectable Beef Tartare, or sink your teeth into their popular Boxcar Burger. At Boxcar, you don't have to choose between Walleye or Caviar—you can order both! Each dish has a wine pairing suggestion, satisfying every type of palette. Or just ask one of the friendly bartenders for suggestions—they really know their stuff. They're more than happy to provide samples of wines that range from Bordeaux to Napa Valley—and anywhere in between! So, if you've got a thing for French-inspired cuisine and quality wine—this is the place for you.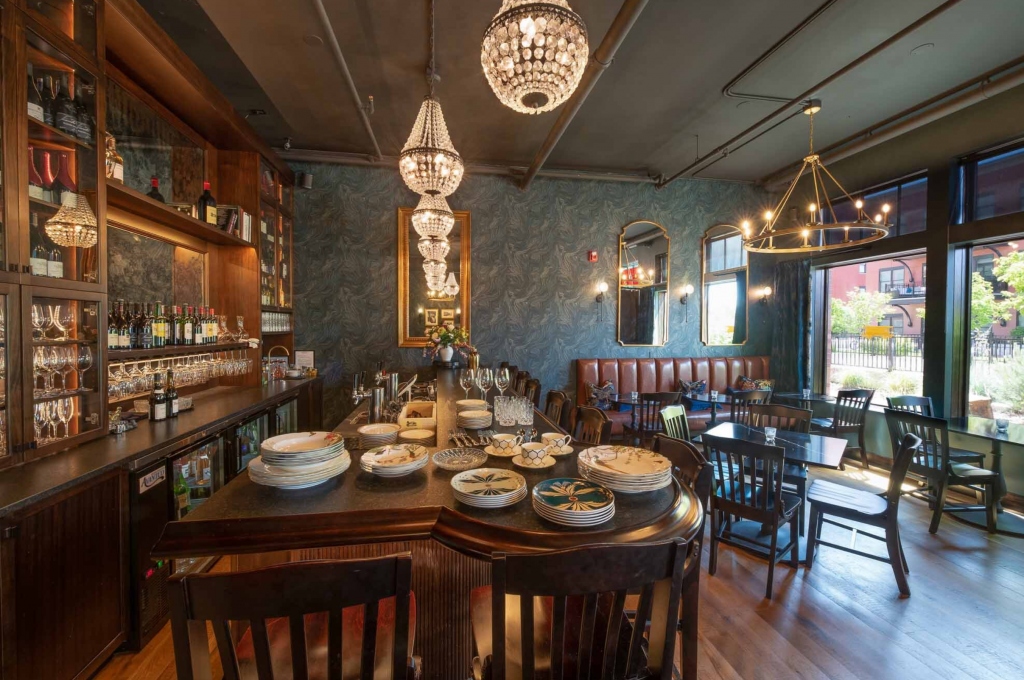 Photo courtesy of Boxcar Bistro
Community Spaces 
The much anticipated new Missoula Public Library is here and better than anyone could have imagined. The roughly 109,000 square feet building has four levels—the first contains a cafe, merch shop, book and media space, free computer access area, makerspace and MCAT media production center. The second floor houses children's books and play areas, as well as the SpectrUM science and learning museum. The third floor offers the adult book section, along with a demonstration kitchen, archival area and study rooms. And finally, the fourth floor is mostly designated for meeting spaces and workshops—but it also provides some of the best views in town! Visitors can walk outside onto the large rooftop balcony and look out over Missoula Valley—all while reading a book and sipping a delicious beverage. Check out the new Missoula Public Library's website to learn more about what events and classes they offer.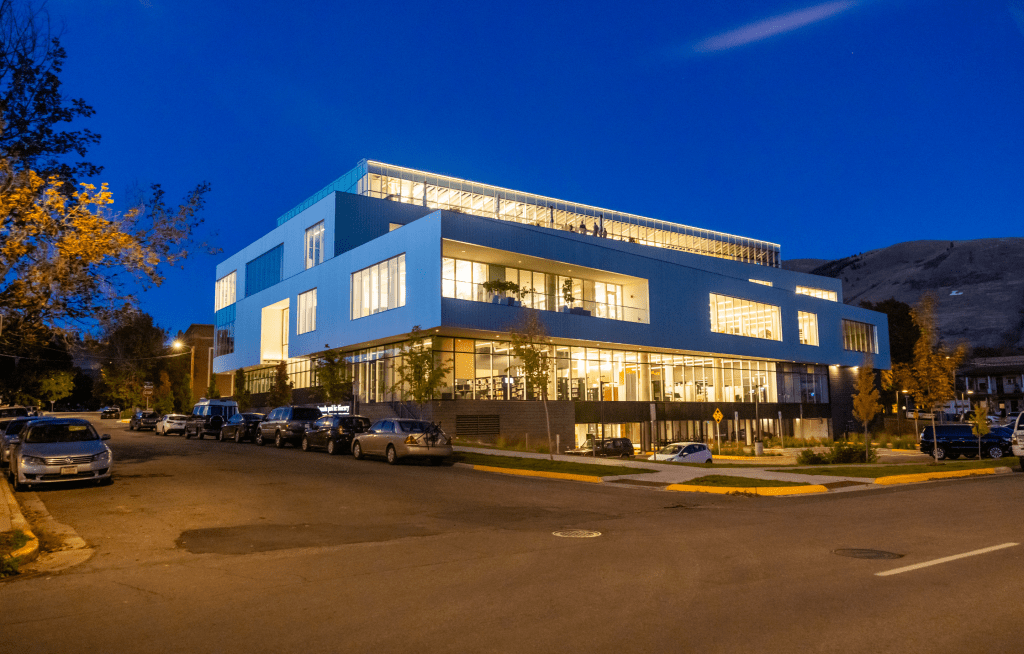 West Side Theater & Bare Bait Dance
West Side Theater is Missoula's very own artist-run, nonprofit theater that focuses on movement and aerial arts. They also have a studio space that can be rented by those who want to get their production onstage! The theater offers aerial, burlesque and aerobic dance classes to all ages and skill levels. But the art doesn't end at dance; they've collaborated with and hosted all kinds of creators, including comedians, musicians, writers, craft makers and more. They are now home to the newly formed Bare Bait Dance—a contemporary dance company that aims to develop an accessible space for our community—and Montanans overall—to explore this modern style of movement. Bare Bait has their toes in a little of everything—offering guest and teacher residency opportunities, regional tours, video productions and even a film festival. Collaborating with other artists is what it's all about at West Side Theater and Bare Bait Dance. Check out their websites to learn more about the space and ways to get involved.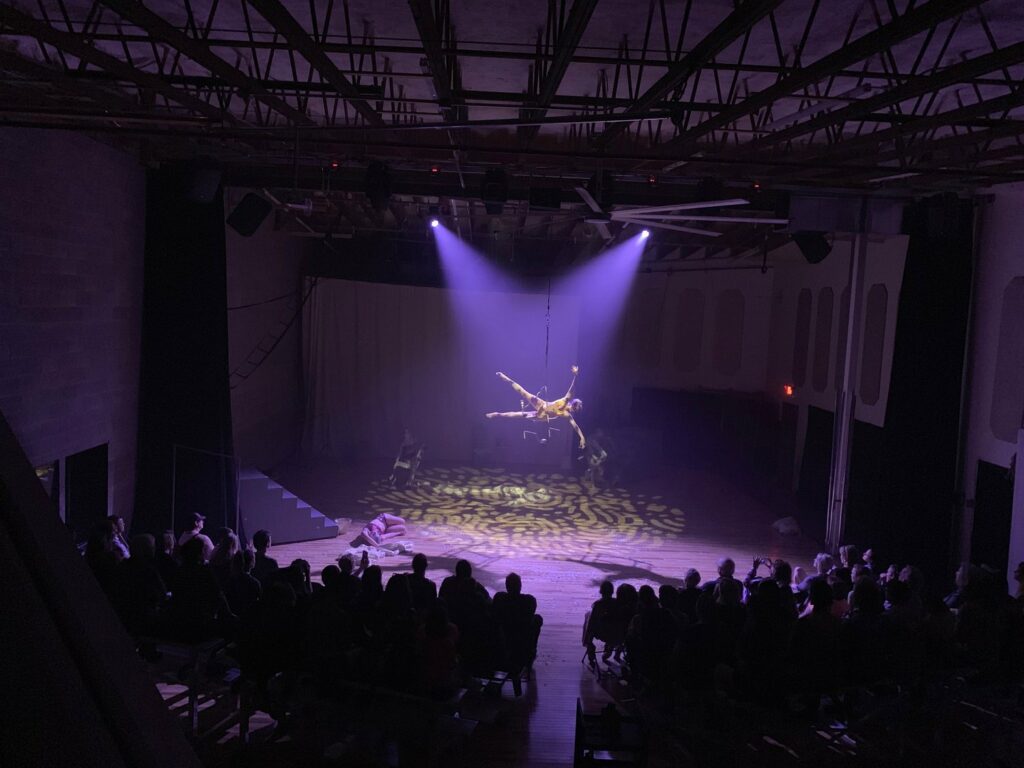 Photo courtesy of Westside Theater