Everyone has a part to play. Let's be kind, respect others, and work together for a safer Missoula.
Our vibrant mountain town is slowly opening its doors as we move through a phased approach to Reopening Big Sky Country. Missoula is ready, and we're committed to getting this right.
We did an incredible job working together to flatten the curve at the beginning of the COVID-19 outbreak in spring, and we don't want that hard work to go to waste. That's why it is our top priority to make sure Missoula remains open responsibly, and that we continue to protect the health of our residents and visitors.
That's where Smart. Safe. Ready. comes in—our ongoing campaign to spread best practices and safety guidelines throughout Missoula, and encourage local businesses, organizations and individuals to join us. How can you help? Just follow these simple, yet effective guidelines: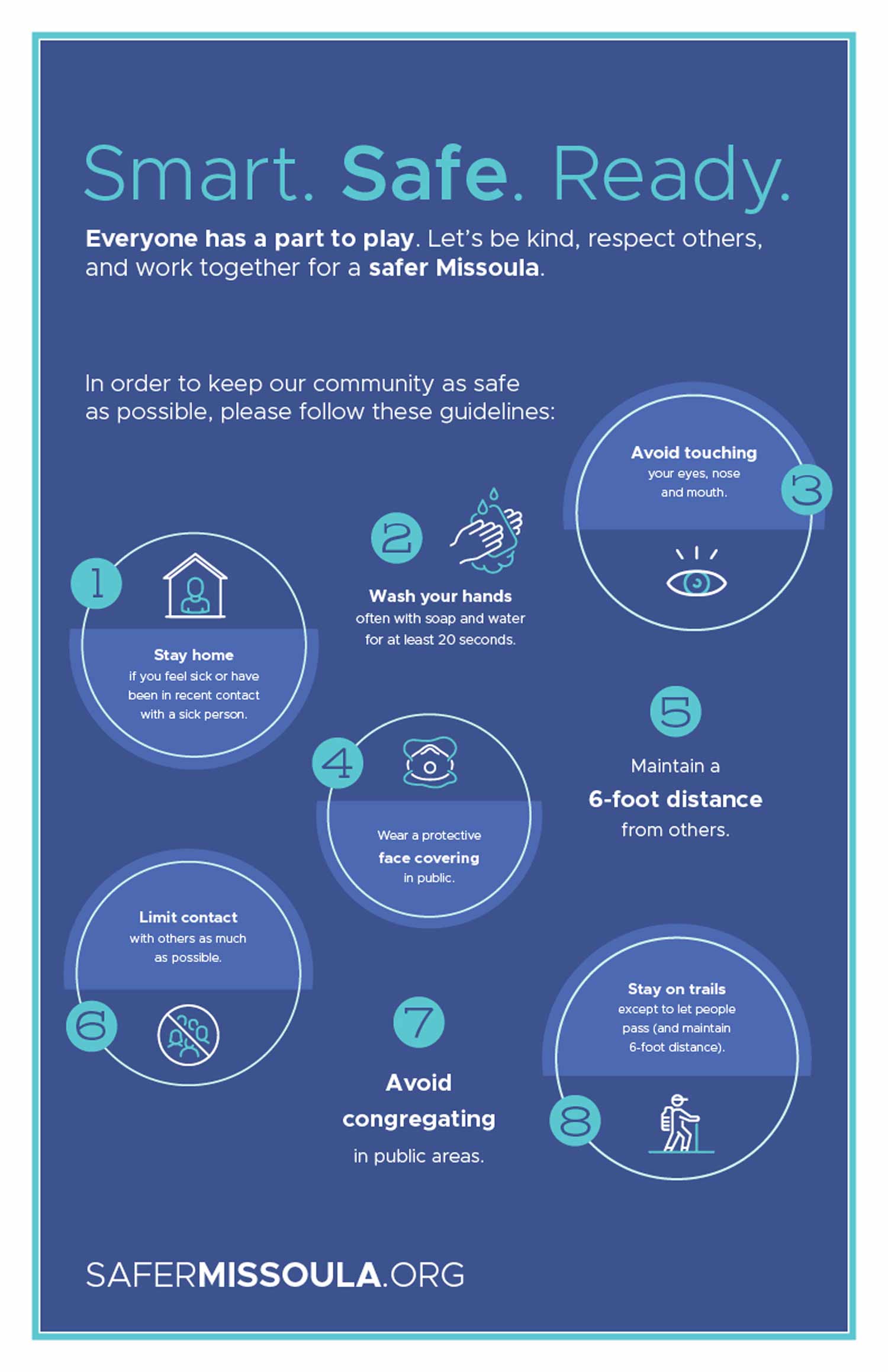 Not too bad, right? Just keep these safety guidelines in mind as you navigate our city's re-opened businesses and public spaces. These guidelines are simple, but they will have a lasting impact as we reopen and re explore.
Missoula is ready. So pitch in, be smart, and stay kind. We got this, Missoula.
Current Reopening Phase: Phase 2
Governor has Declared a State of Emergency, Read Declaration
Directive on Implementing and Establishing Phase 2 of Reopening, Read Directive
Reopening Montana Phase 2, Read Plan
Directive on mandatory use of face coverings, Read Directive
Guidelines for Visiting these Montana Communities May Differ from the State's Phased Reopening.
Missoula City and County Guidelines
What You Need To Know When Traveling to Montana
The health and safety of our citizens and visitors is our top priority. While visiting our spectacular state please be prepared for some new protocols and safety precautions.
Masks are required in counties with more than four active COVID-19 cases, and strongly encouraged in all other counties, for individuals over 5-years-old in public indoor spaces and outdoor settings where social distancing cannot be maintained.
Know before you go: Know the local public health guidelines before arriving at your destination.
Stay home if you're sick.
Understand some services and destinations may be limited.
There is no longer a 14-day travel-related quarantine in place. Governor Steve Bullock is asking visitors to do their part slow the spread of COVID-19 which means taking the same social distancing and sanitation precautions as Montanans.
The June 1 reopening of Montana's tourism amenities and services will be gradual. It's important to understand what is open and closed before arriving in the state. The east entrance to Glacier National Park is currently closed to all access. Vehicles can now access Logan Pass and Rising Sun from the west entrance, however there is no access to St. Mary, and vehicles must turn around at Rising Sun and return to West Glacier. Click here for detailed information on Glacier National Park.
Visitors to Montana should be aware travel restrictions related to the COVID-19 pandemic may vary on the seven Indian reservations in Montana. As tribal governments continue to assess public health risks, travel restrictions may change at any time depending on current conditions. Click here for detailed information on Indian Country.
Travelers can expect the Montana National Guard to continue to conduct screenings in airports and train depots and refer anyone with COVID-19-related symptoms to local public health officials. To support Montana's destination communities, the state will assist with establishing the following protocols:
Establish test centers and ensure adequate supplies are available to meet resident, seasonal employee, and visitor needs within Montana's most visited destination communities.
Coordinate a community snapshot testing plan to create an early warning system for potential community spread in the most highly visited and highly vulnerable destination communities.
Develop contingency plans for managing sick visitors, including contact tracing capabilities.
The CDC recommends older adults or people of any age with serious chronic medical conditions who are at risk for disease, should consider postponing nonessential travel. The State Department has advised that U.S. citizens abroad should return home unless staying for an indefinite period and that international travel should be avoided. For the latest international and national travel alerts, visit https://www.cdc.gov/coronavirus/2019-ncov/travelers/index.html
To help prevent the spread of COVID-19 and other respiratory illnesses, you can take simple steps to protect yourself and your family:
Follow Governor Bullock's Directive to stay at home to slow the spread of COVID-19,
Avoid contact with sick people when possible,
Cover your cough and sneezes with the crook of your elbow or a tissue
Avoid touching your eyes, nose and mouth and wash your hands frequently
Use a cloth face covering while in public
Clean and disinfect frequently touched objects and surfaces using a regular household cleaning spray or wipe
Call ahead to a healthcare professional if you develop a fever and symptoms of respiratory illness, such as cough or difficulty breathing.
People at higher risk of getting sick should follow Montana Department of Public Health recommendations to protect themselves.
Find more information and safety guidelines for visiting Missoula here.
Some group gatherings have been postponed, and some communities may have more specific health guidelines. Travelers planning a visit should call their hotel and local visitors bureau for information specific to their locations.
Healthcare Resources
Here in Missoula we want to ensure our visitors come healthy, and leave healthy. If you are feeling sick, please press pause on your travel plans and visit Missoula when you are feeling better. We aren't going anywhere.
If you begin to feel sick while in Missoula or believe you have been directly exposed to COVID-19, get tested by making an appointment or locating a drive-up testing site.
Missoula Public Health Testing Center & Mobile Testing
If you need medical care, visit one of Missoula's many walk-in clinics.
Business Resources
Utilize the resources available to maintain a business that is safe, clean and welcoming to the residents and visitors of Missoula.
Safer For Missoula Business Toolkit
Help us create a Safer Missoula for all by using the tools on our Safer for Businesses page, including posters, social media kits and more.
Request these items from the "Safer for Missoula Toolkit."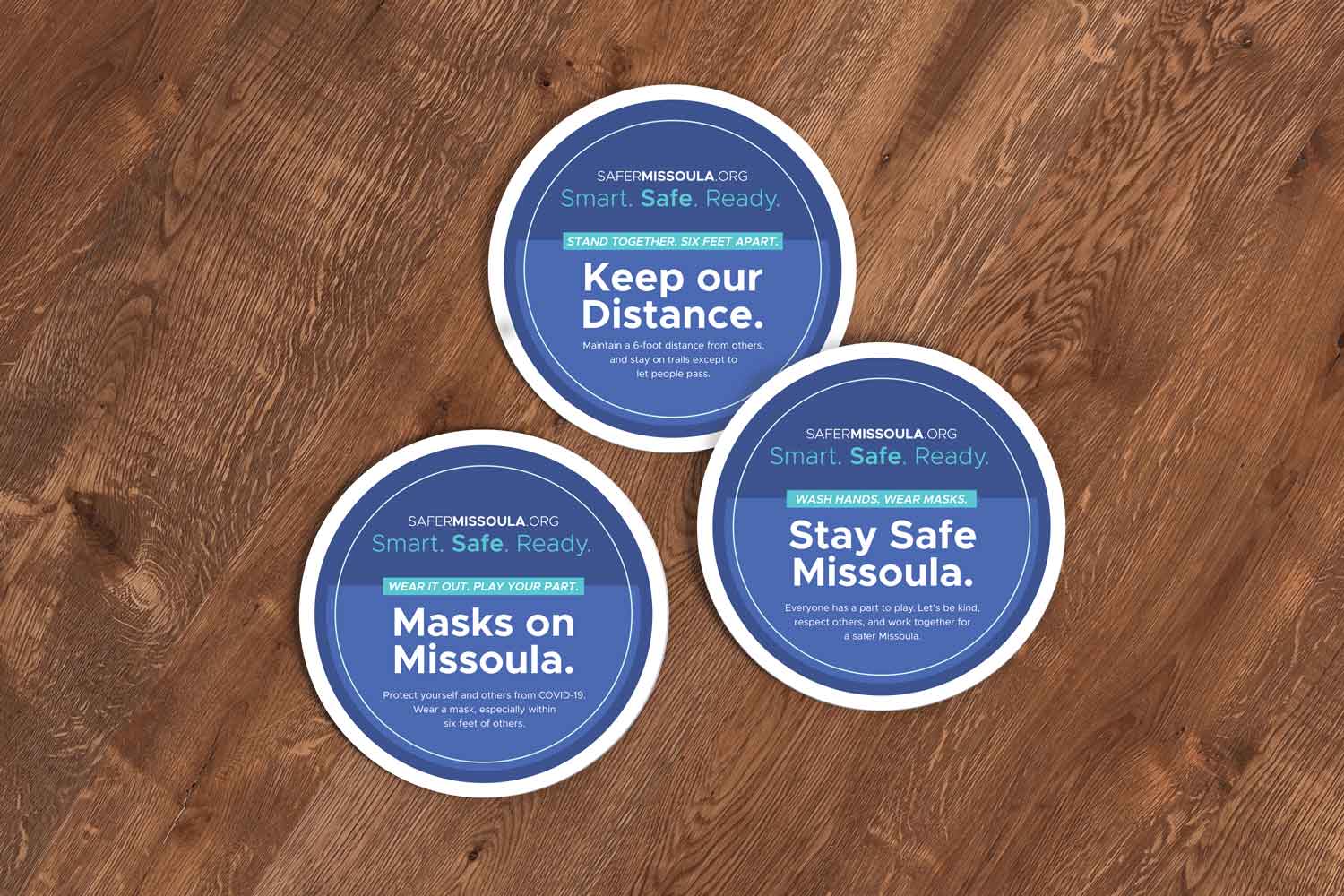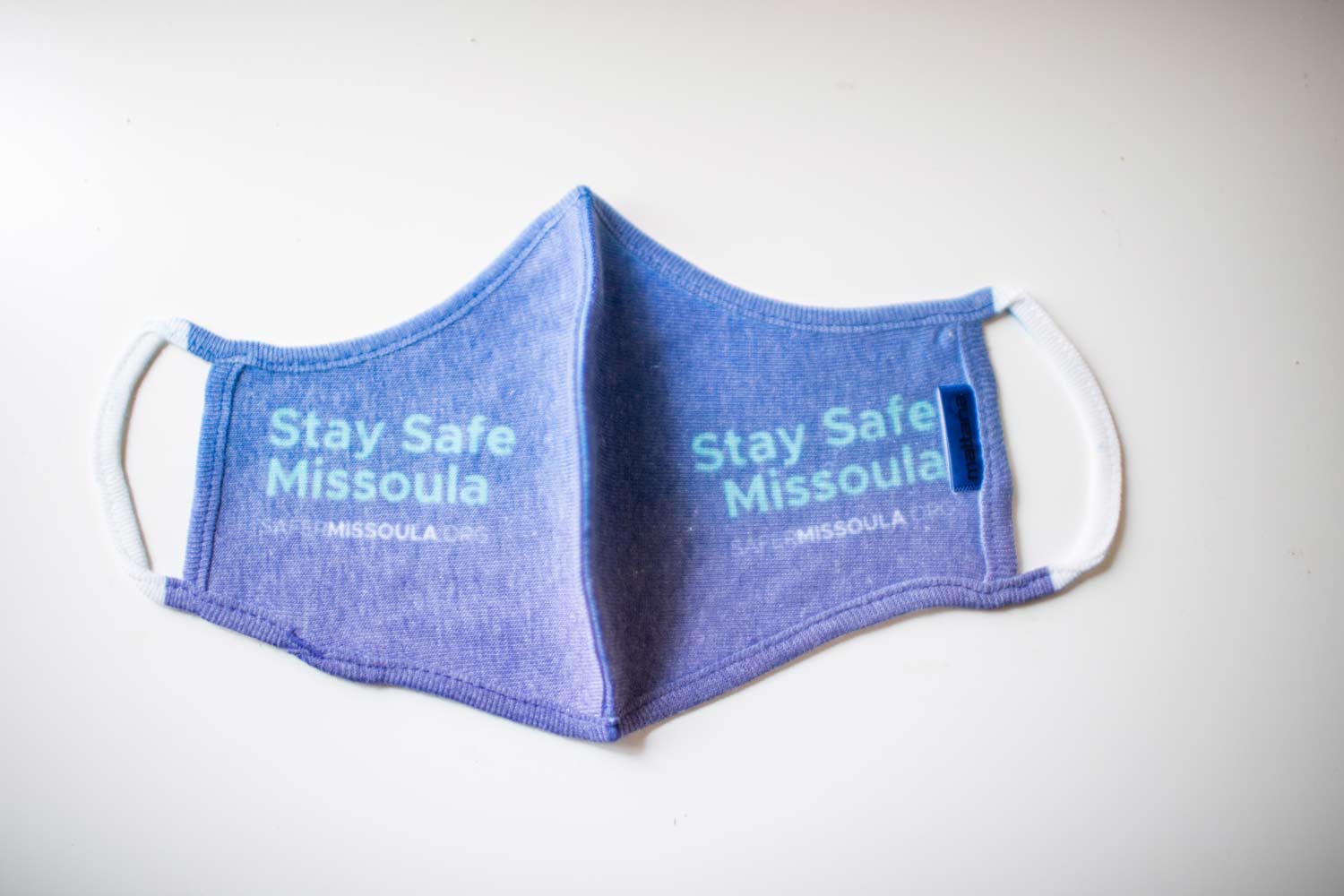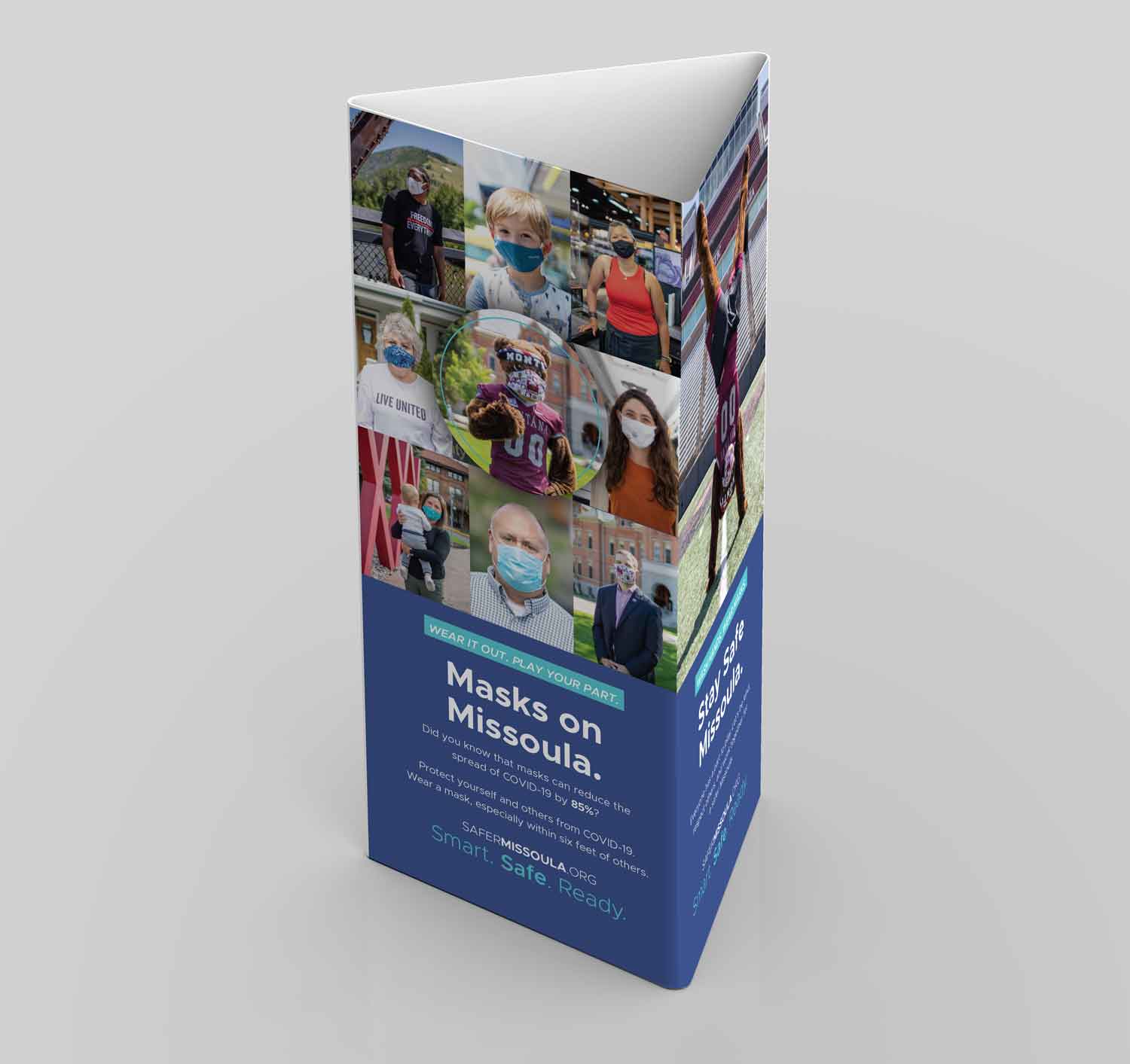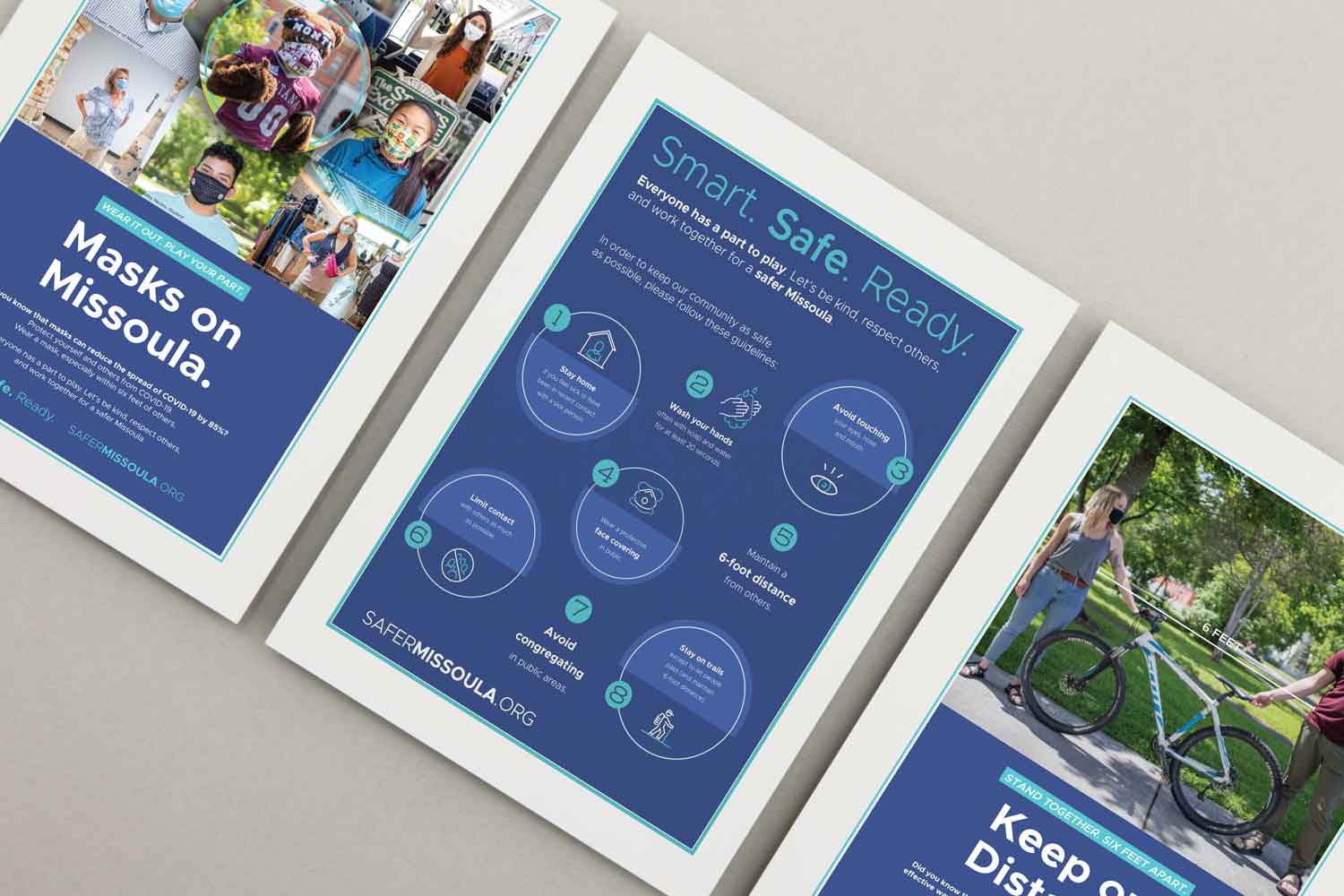 Missoula County Health Department Guide for Business Reopening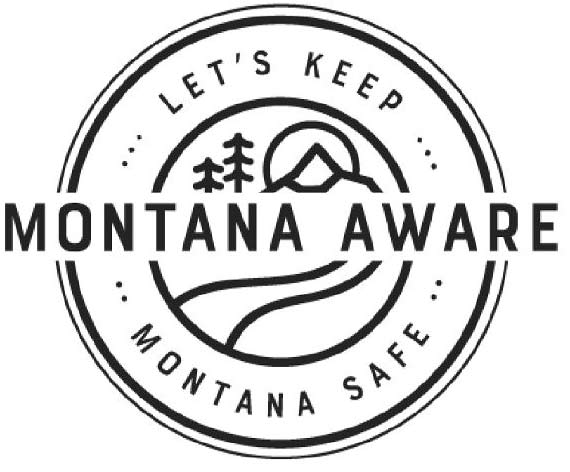 For statewide business resources, check out the Montana Aware campaign.
Outdoor Safety
One Less Spark
In addition to checking the status of COVID-19 and public safety guidelines before visiting, we also encourage folks to stay up to date on fire and smoke conditions in Montana. Check current conditions and learn about precautions you can take to prevent wildfires on Montana's Official State Website.
Leave No Trace
Part of keeping out community clean is keeping our trails clean. If you pack it in, pack it out. Always stay on designated trails except to let people pass while maintaining 6 feet of distance.
Additional Resources
Planning A Safe Stay in Missoula