It's no coincidence that folks with active lifestyles thrive in Missoula—this vibrant mountain town caters to outdoor lovers, fitness junkies and fresh air enthusiasts alike. Visitors and residents enjoy a long list of gyms, outfitters, spas and healthy eateries, while the surrounding wilderness makes for a recreational paradise.
Don't believe us? Year after year, Missoula ranks high on lists such as:
Top Bike-Friendly US Cities
Best Cities for Yoga
Best US Cities for Fishing
Healthiest Cities in America
Best Marathon in the US
Alright, now we're just bragging, but you get the point. Getting active, staying active and having fun is a no-brainer in a place like Missoula, and that is why our city just landed the #8 spot in the Top 25 Best Cities for People With Active Lifestyles.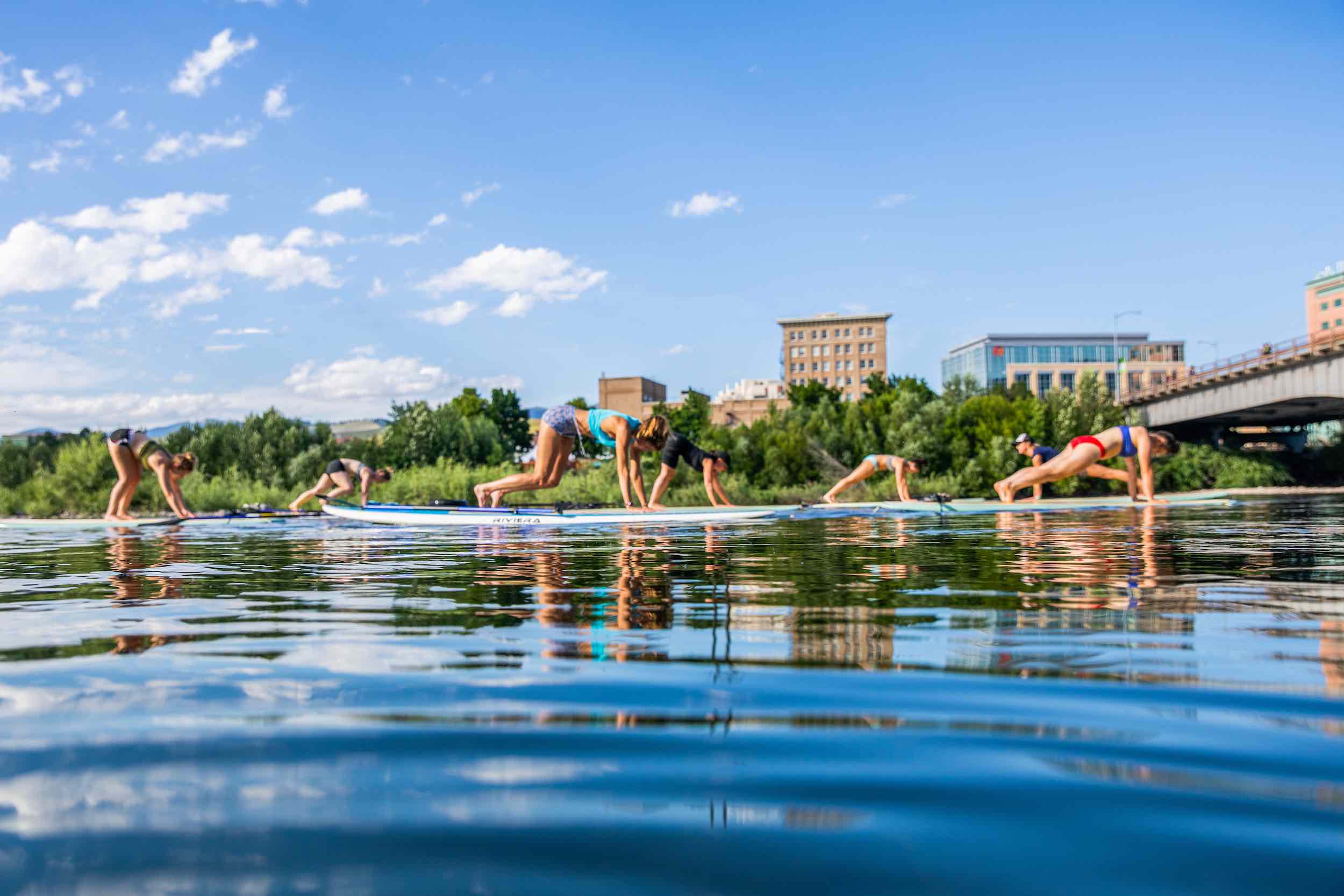 Planning a trip to Missoula? Make it a full blown wellness retreat. Our city is stocked with the best restaurants, grocery stores and farmers markets for healthy eating, and the options are just about endless when it comes moving your body and breaking a sweat. Learn more and get the inspiration flowing with one of our related blogs:
Staying Healthy While Visiting Missoula 
A Guide to Hiking In and Around Missoula
Eating Local in Missoula
You Won't Believe How Many Hot Springs Surround Missoula
INSPIRE Missoula: The Good Food Store
Explore Missoula on Foot
Find more Destination Missoula blogs here.
Things can change quickly due to the COVID-19 pandemic, and we ask that all visitors and residents do their part by staying up to date on local public health guidelines, restrictions and travel updates. Some activities, events and amenities mentioned in our blogs may become unavailable due to the pandemic, so we encourage folks to stay flexible with their travel plans and call ahead if they are unsure about current conditions.